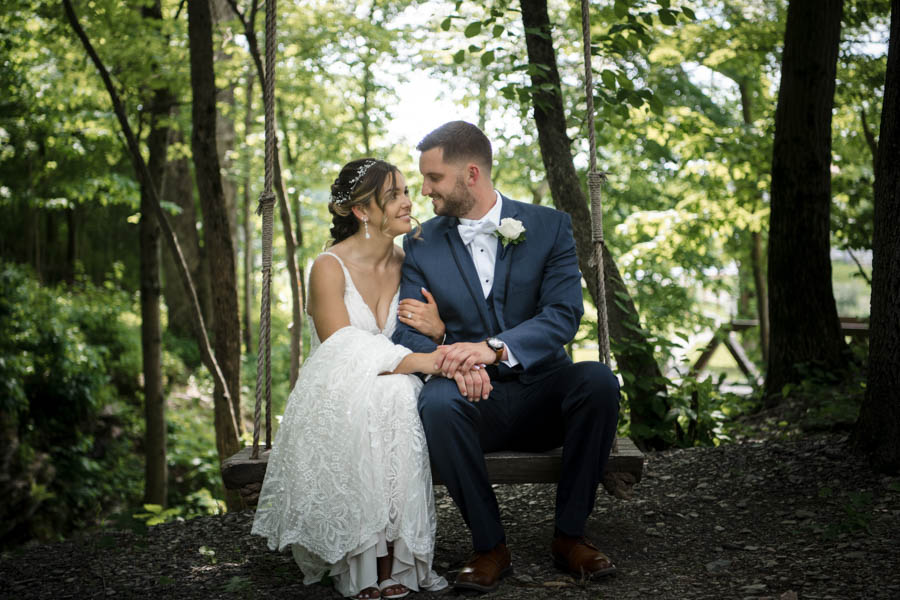 Bear Brook Valley, Fredon, NJ Wedding Details
Photography and Cinematography: Stilwell Photography & Films | Alisa Stilwell, James Ardito
Second Photographer and Videographer: Patti Hale, Zach Honihan
Ceremony, Reception and Prep Location: Bear Brook Valley, Fredon, NJ
Florist: A Touch of Elegance
Dress: Allure Couture
Band: Elegant Music Group
==================================================
A Perfect Summer Wedding
Gina and Brendan had the perfect wedding day at Bear Brook Valley in Fredon, New Jersey. They are such a special couple, they are perfectly in sync with one another. They make each other laugh and they shine in each others' presence. They're also the kind of people who are immediately warm and generous with their friendship. They make you feel as if you've know them for years.
It was an extra hot day for early summer and I knew it was going to be great. As I made my into the bridal suite at Bear Brook Valley, I could hear how Gina and her bridesmaids were already in full joy + party mode. Music was pumping, champagne was flowing, and the ladies were all getting ready and enjoying the moment. Gina's attention to detail is like none other. She thought of everything and she has a great way of matching the aesthetic with the moment, so nothing was missed. Bear Brook Valley is a great venue to spread out and with lots of windows, pictures from everywhere are beautiful.
Likewise, everything was going smooth for Brandon in the groom suite downstairs. He and his guys were right on time as they laughed, drank (a little), and got dressed.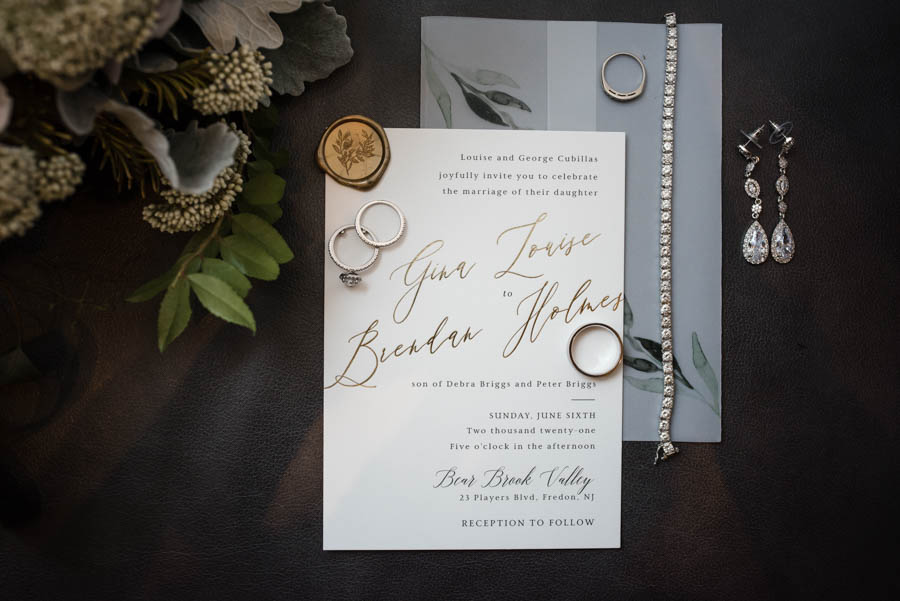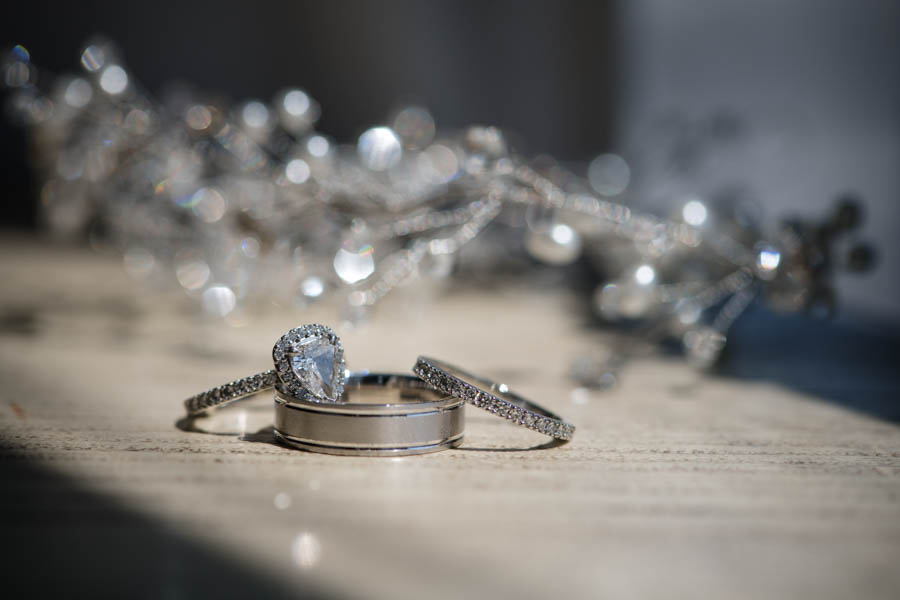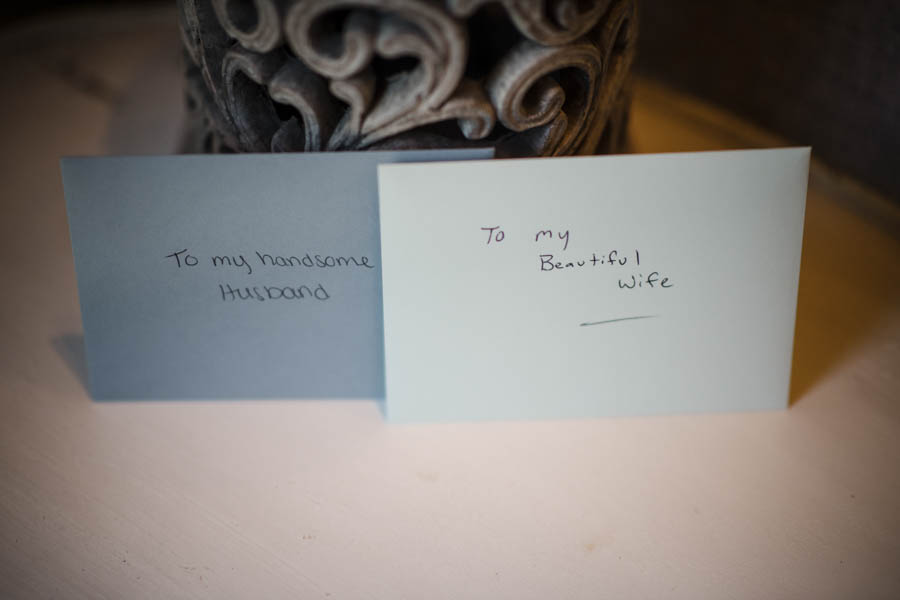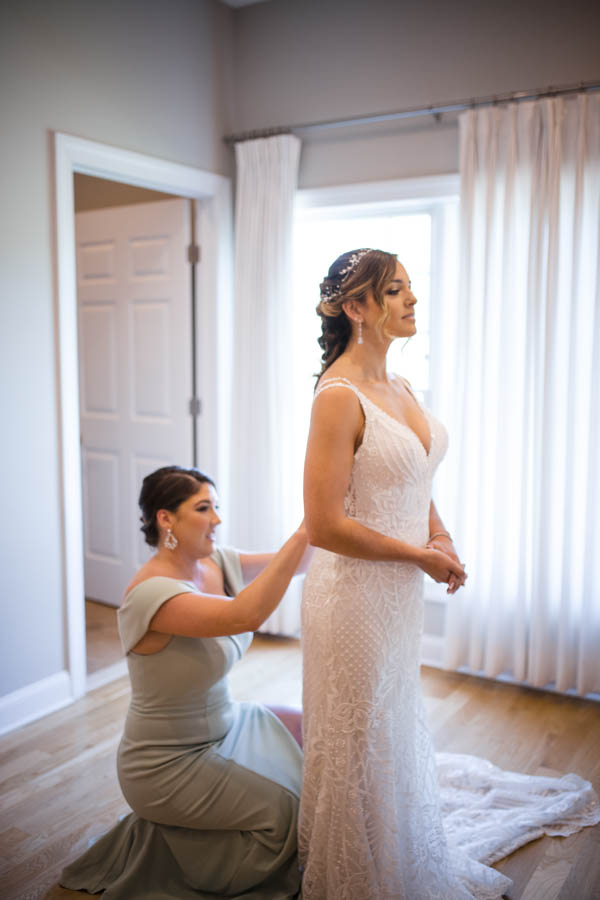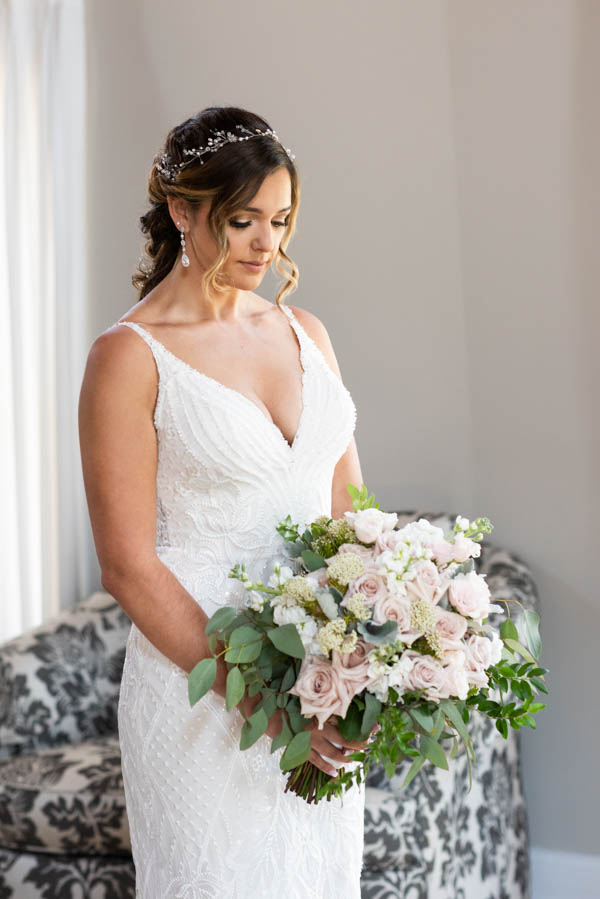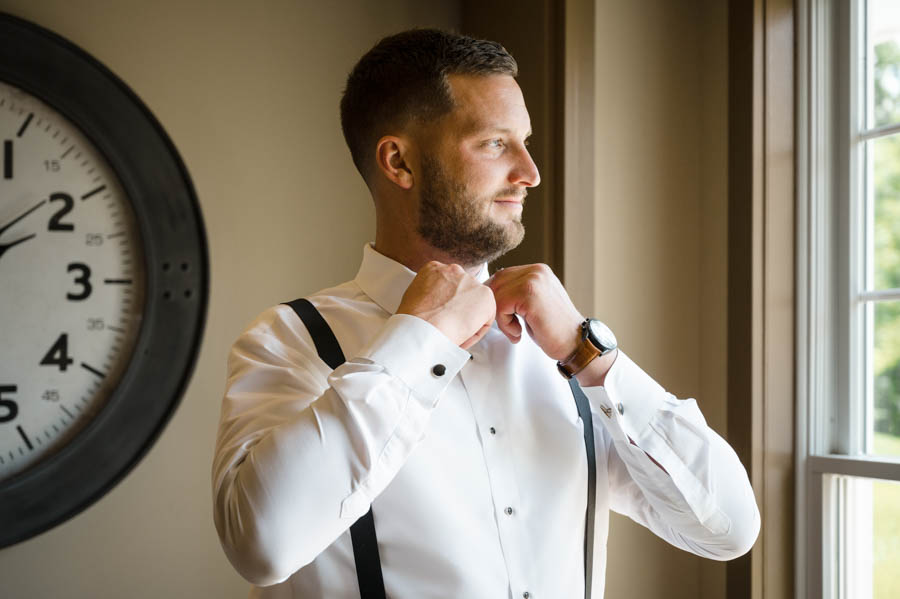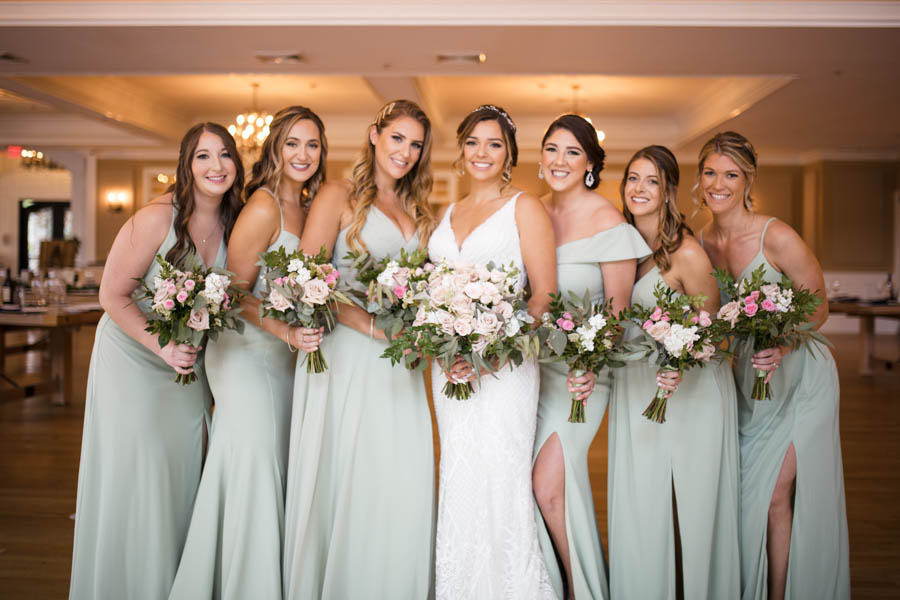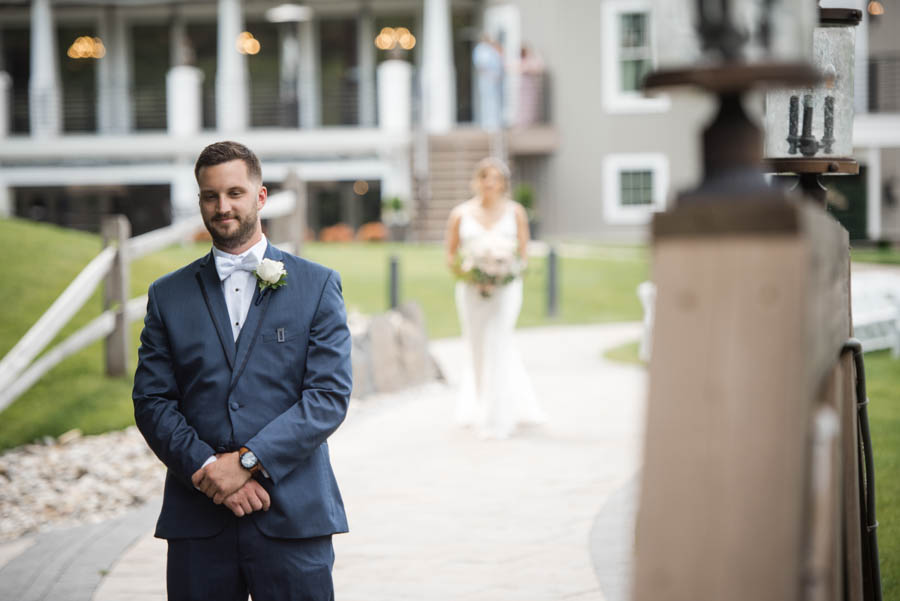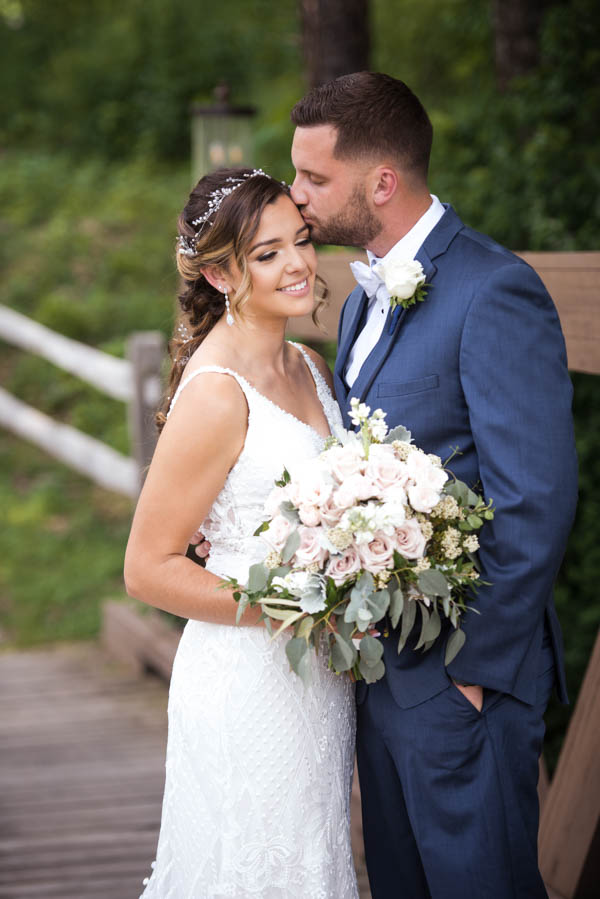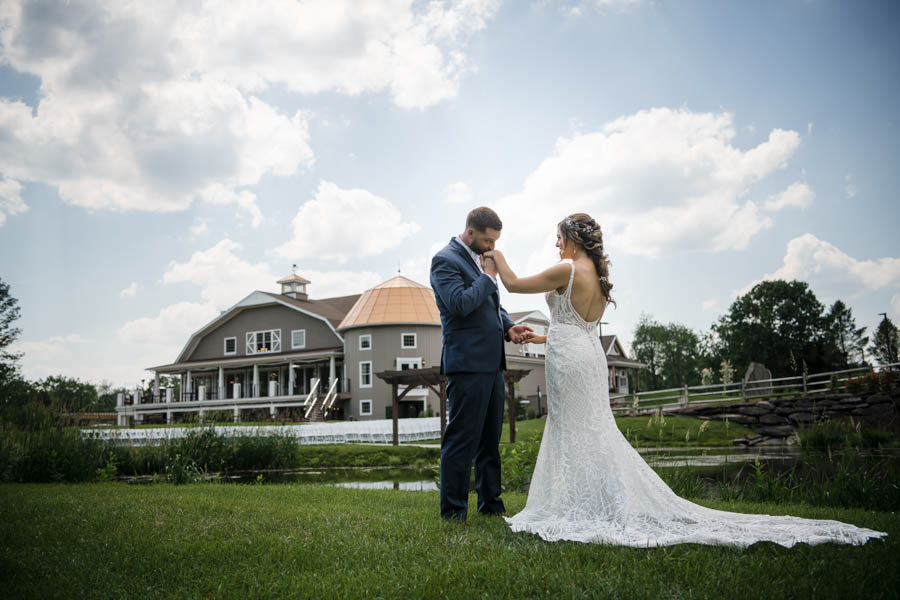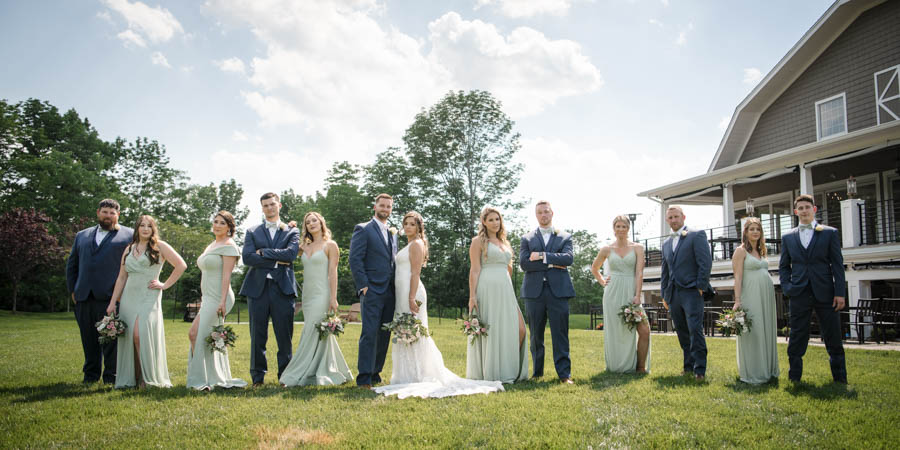 Special Moments All Day Long
Gina planned for a million special moments throughout the day, which I always love. Gina had a first look with all her bridesmaids, followed by special gifts for her mom and mother-in-law. She then had an emotional first look with her dad, tears included.
When it was time for her first look with Brendan, they truly enjoyed every second of it. It was beautiful that he and Gina exchanged cards to read and share their private thoughts before the ceremony. We took the time for their portraits as we made our way around the Bear Brook property, which I think is beautiful. There are so many picturesque areas, and they looked so amazing together, it was so easy to get great shots.
Their ceremony was also full of emotion and special details. You could absolutely feel the love (and the June heat) as their 200 guests watched them start their new chapter.
Needless to say, the reception was over the top amazing. Bear Brook had rows of gorgeous long tables with amazing settings and centerpieces. Gina and Brendan had a special choreographed first dance. The band was incredible. As former musicians ourselves, it's always a treat for James and I to see an energetic and talented wedding band. Elegant Music Group was the perfect fit to keep everyone up and having a good time.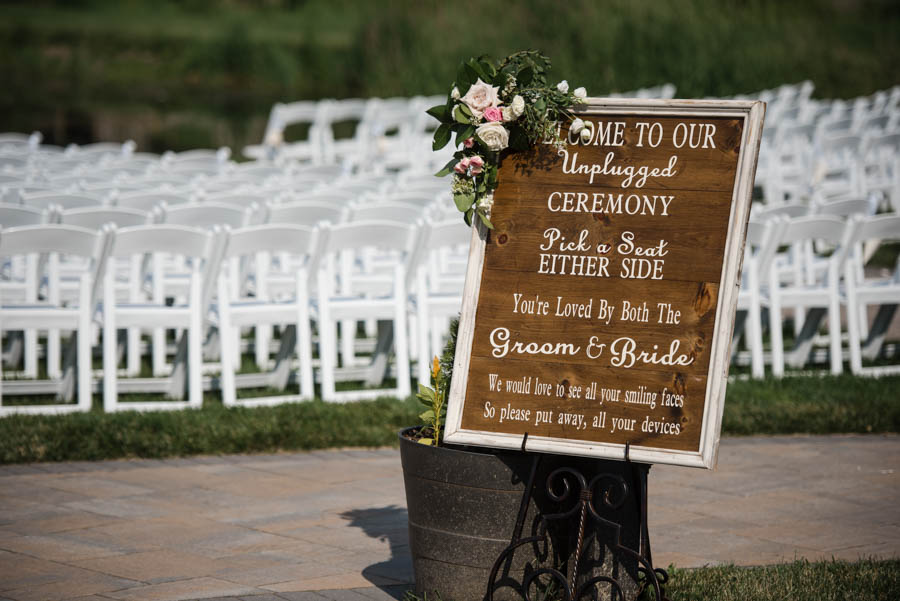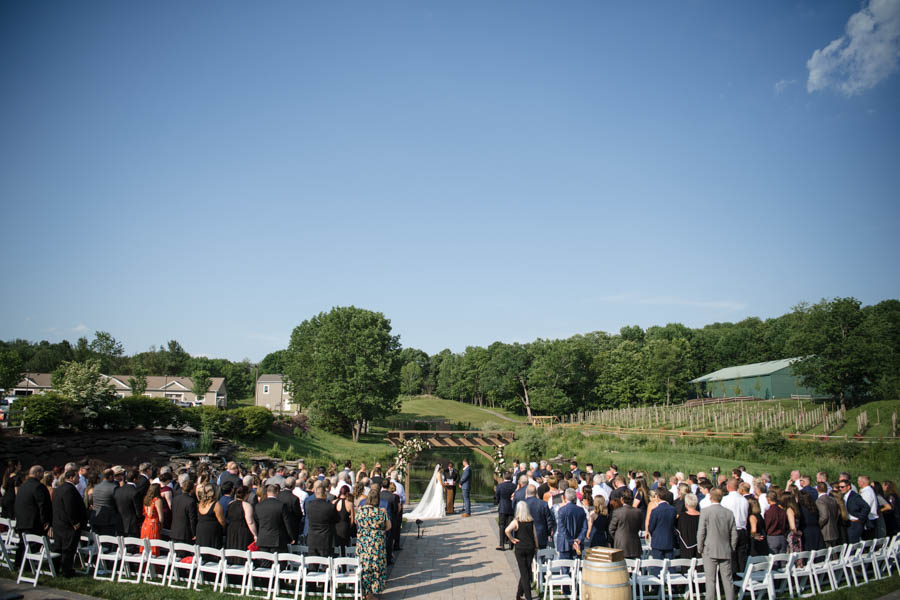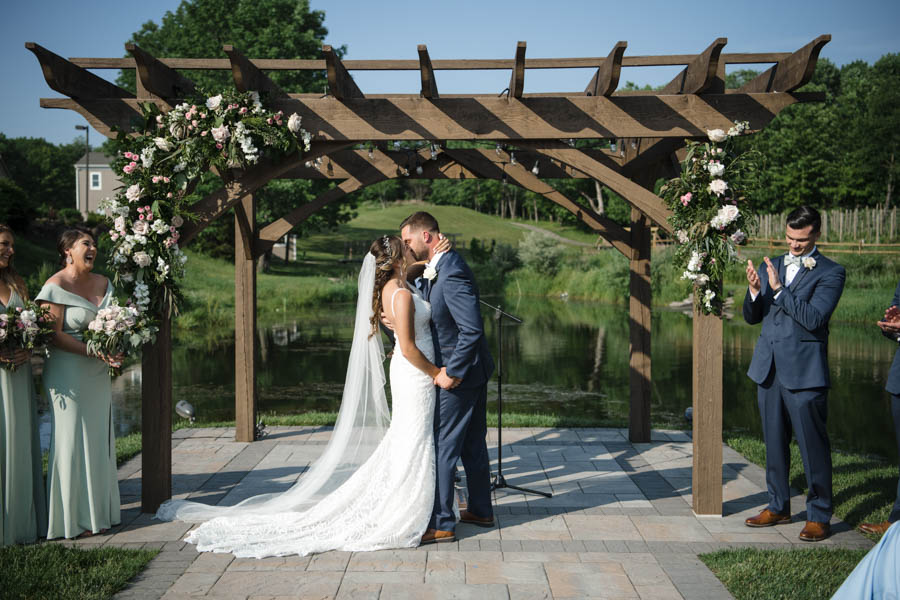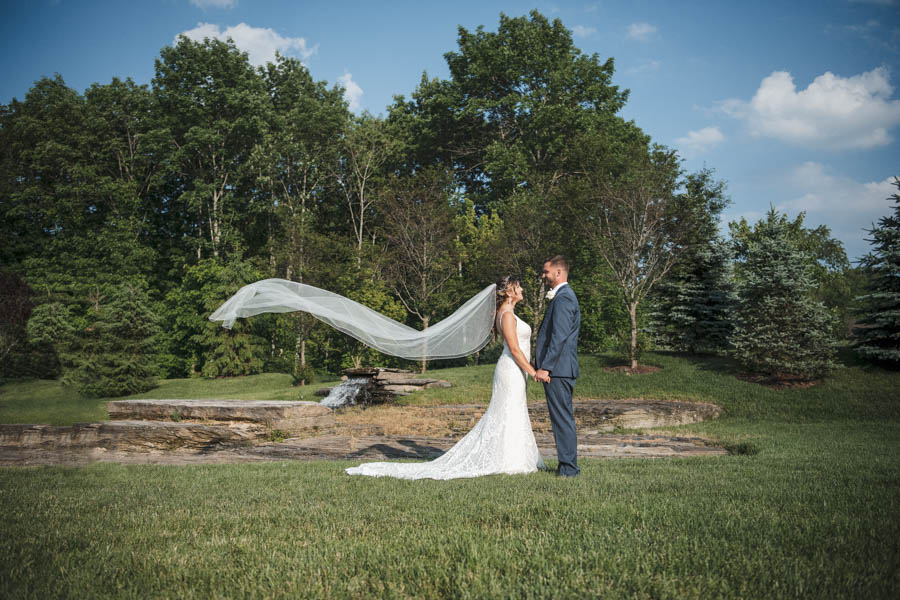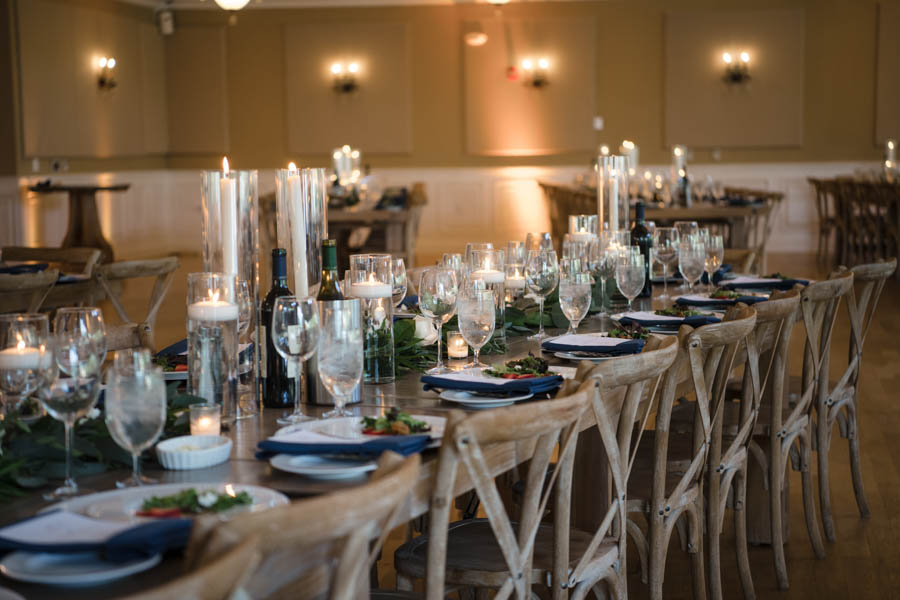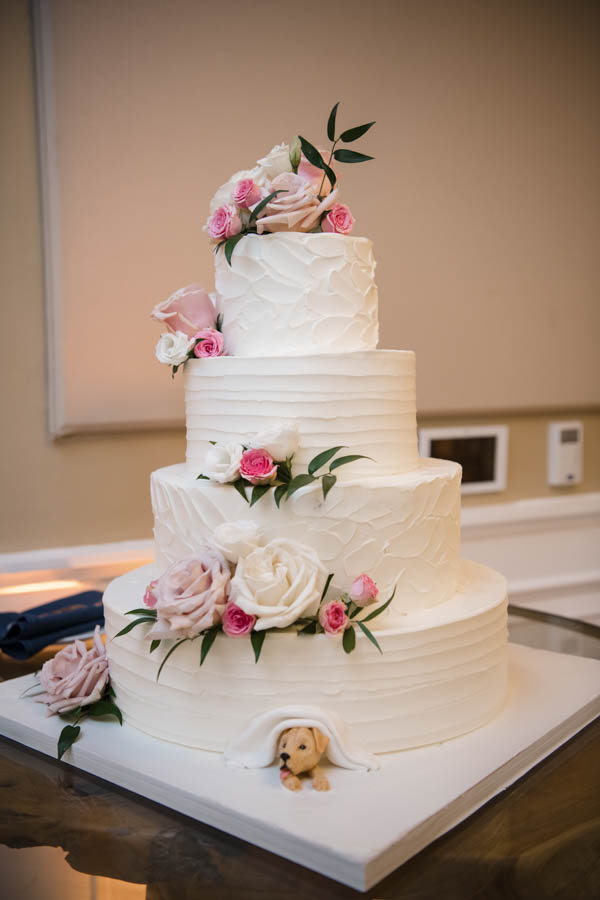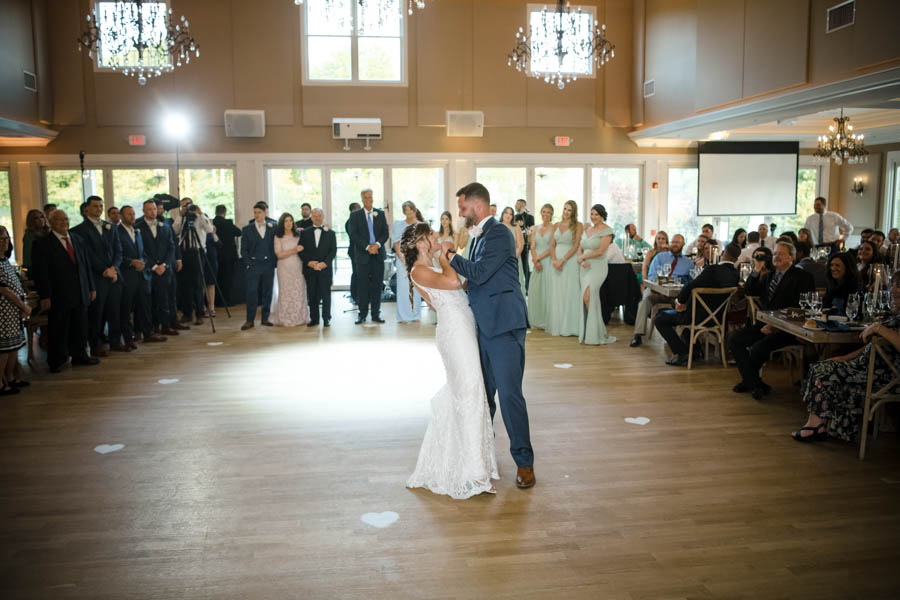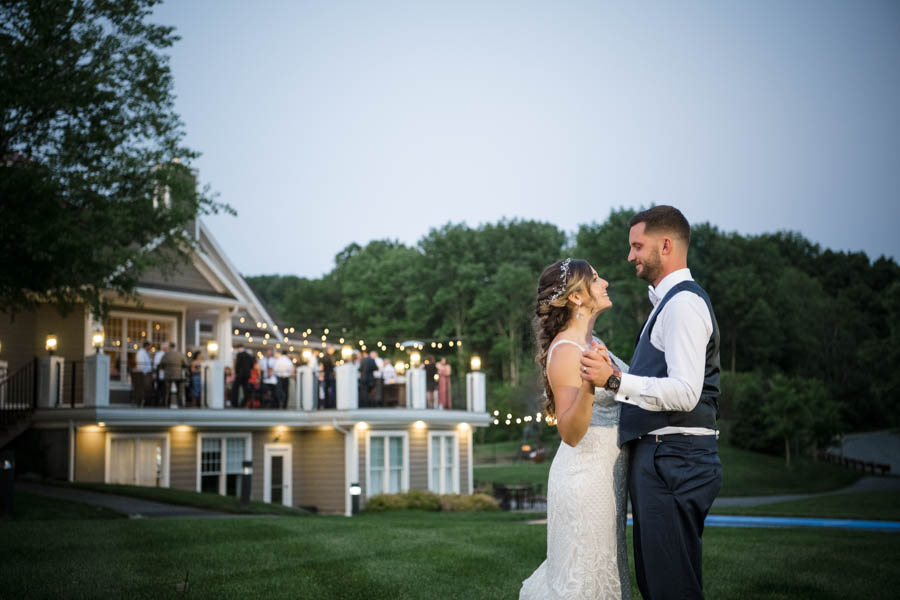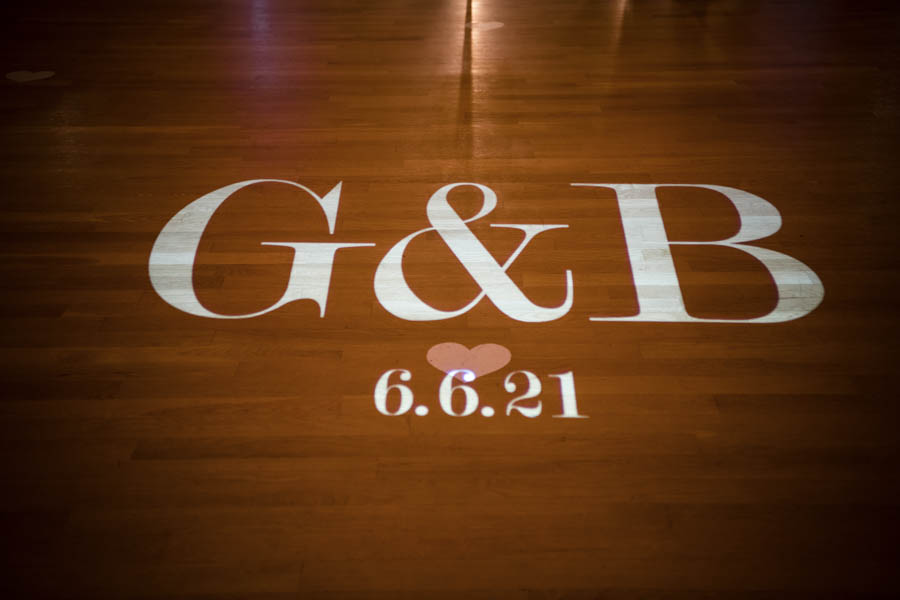 I can't say enough about how much fun and memorable Gina and Brendan's wedding was for us and our team. The staff at Bear Brook was fantastic, the venue was gorgeous, and Gina and Brendan gave us the honor of being part of the whole thing. For that, we are grateful. xo
@_ginabriggs
@b.briggs
Be sure to follow us on Instagram for updates and the latest wedding photography and cinematic wedding video in New York & New Jersey.