Jessica and Philip – An Intimate Wedding
Jessica and Philip had a beautifully intimate wedding at Jessica's parents' home on the coast in Fairfield, Connecticut. They had their whole wedding planned out otherwise until the pandemic when they decided to switch gears and have a small, scaled down event rather than wait.
The house and private backyard was large enough for everyone to gather before the wedding. Because of COVID, there was plenty of sanitizer and spare masks to go around. The decor was great under the tent, complete with a full bar and bartender, seating, and space to dance later in the evening.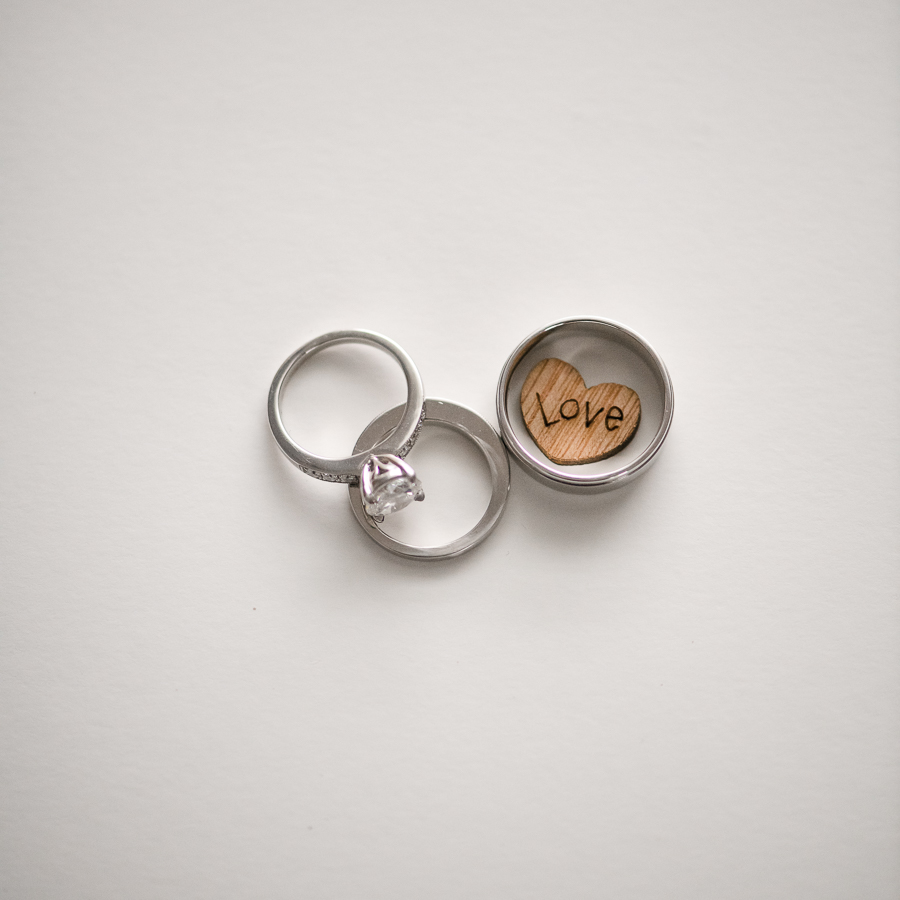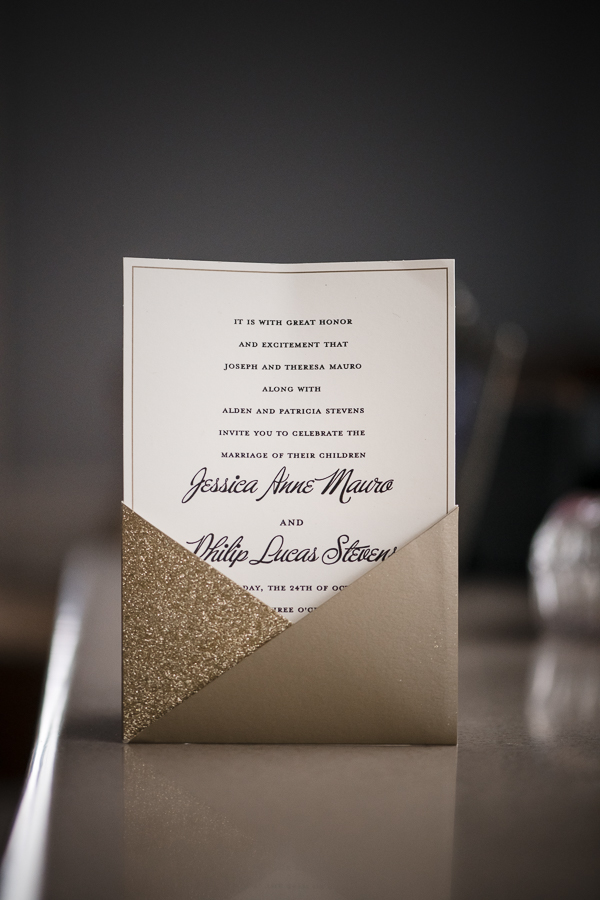 Jessica and her mom with her sister knew dad would get all teared up seeing his daughter for the first time in her wedding dress. What a sweet and tender moment.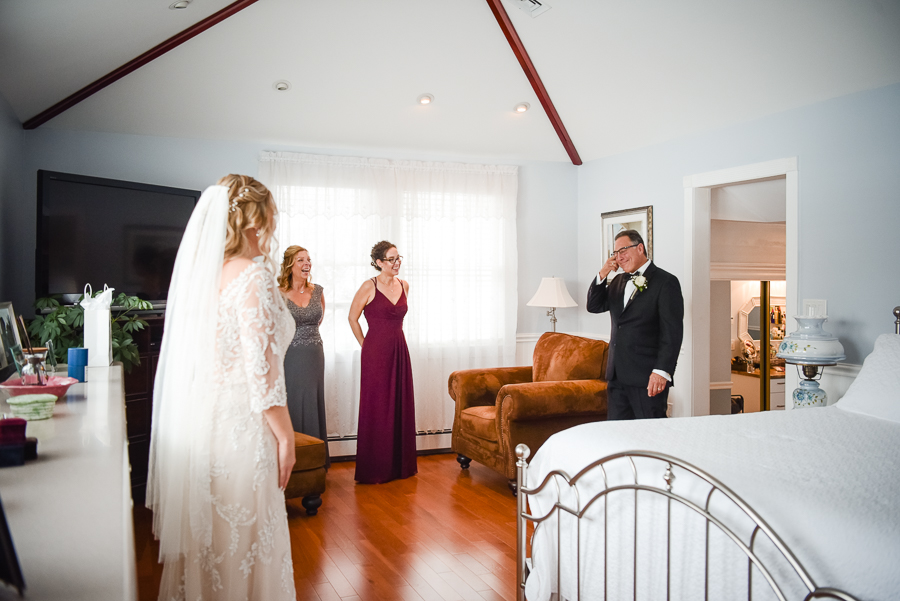 Jessica was so thoughtful when she presented heartfelt gifts to her mom and dad, whom she is close with. I love anything that brings out the emotion and the tears.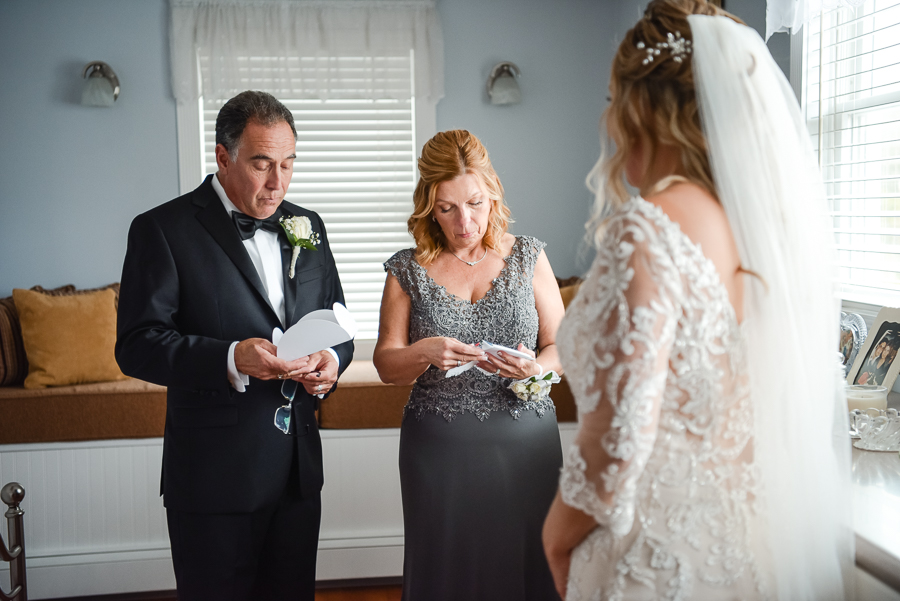 There were not only happy tears, but also happy smiles. Philip and his mom shared such a sweet moment before the ceremony began.
Philip was all smiles as he saw his beautiful bride for the first time coming down the aisle. They were both thrilled and at east at the same time. If they were nervous at all, it was impossible to notice.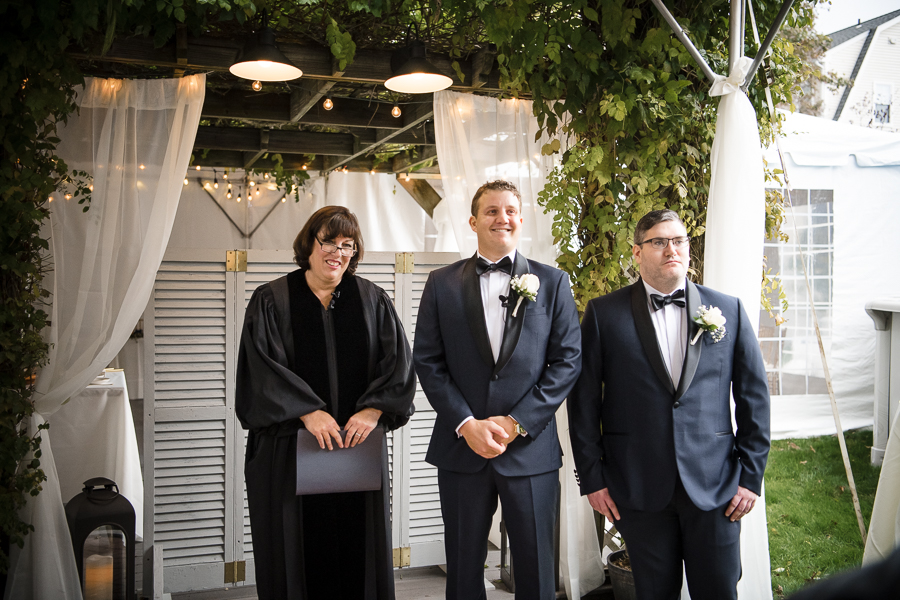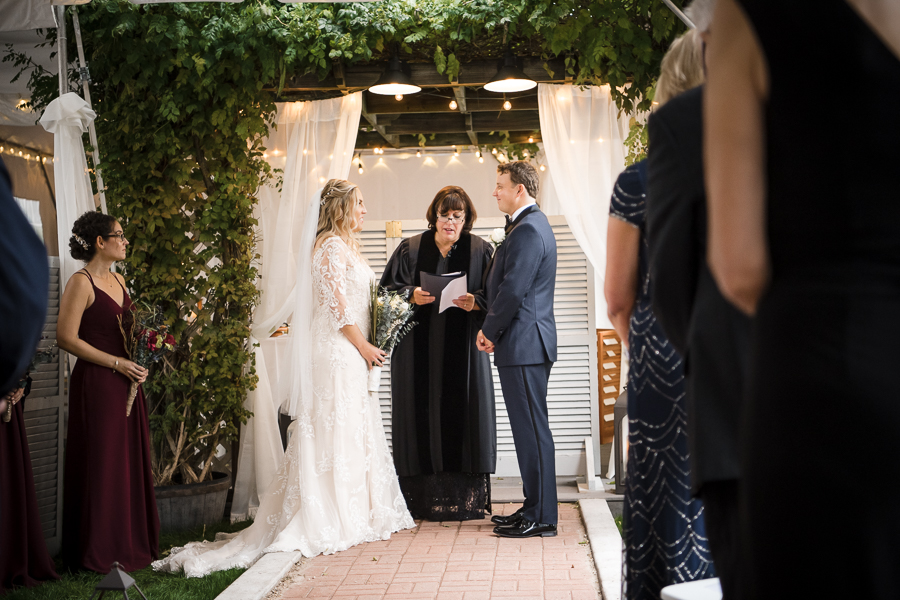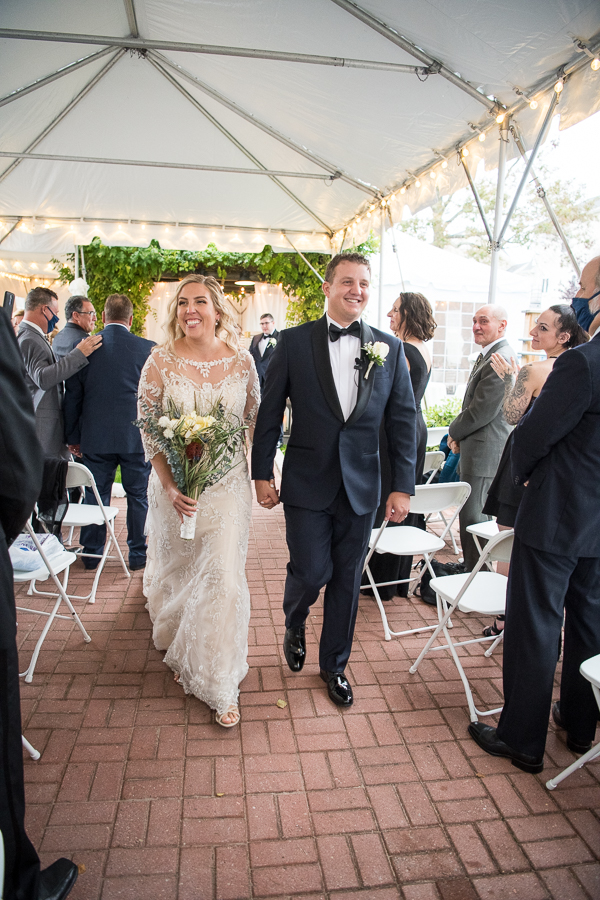 Of course, their sweet fur baby stopped by for a cute family portrait. He was happy that mom and dad were now married.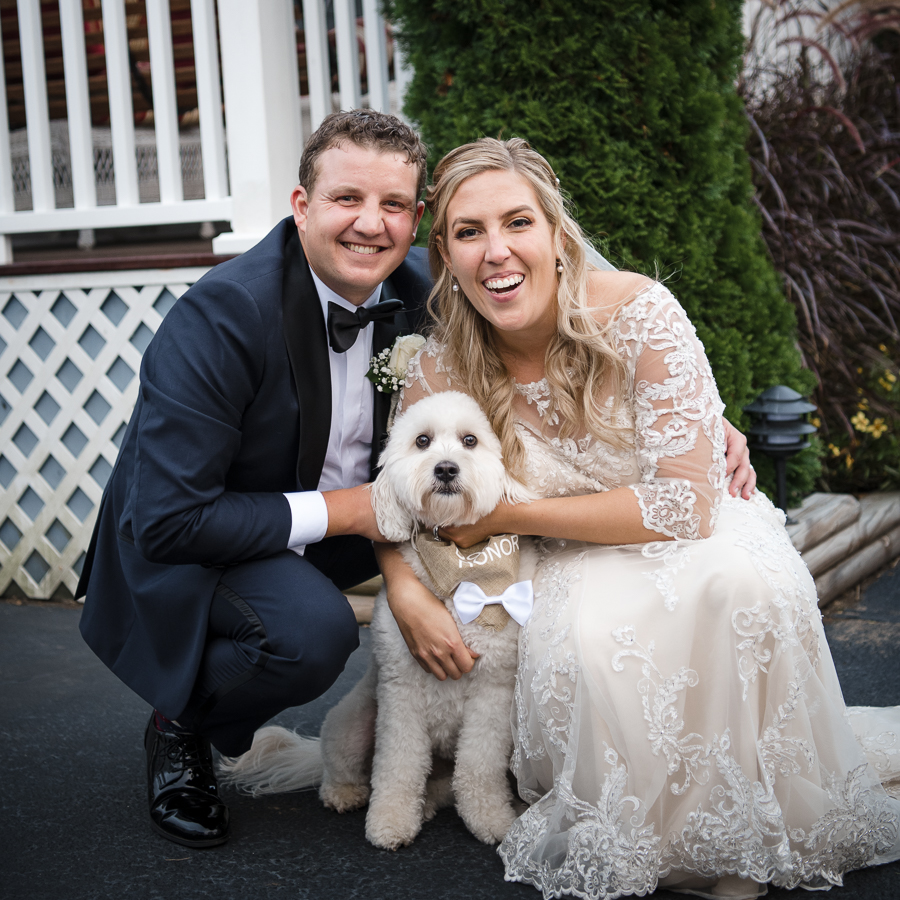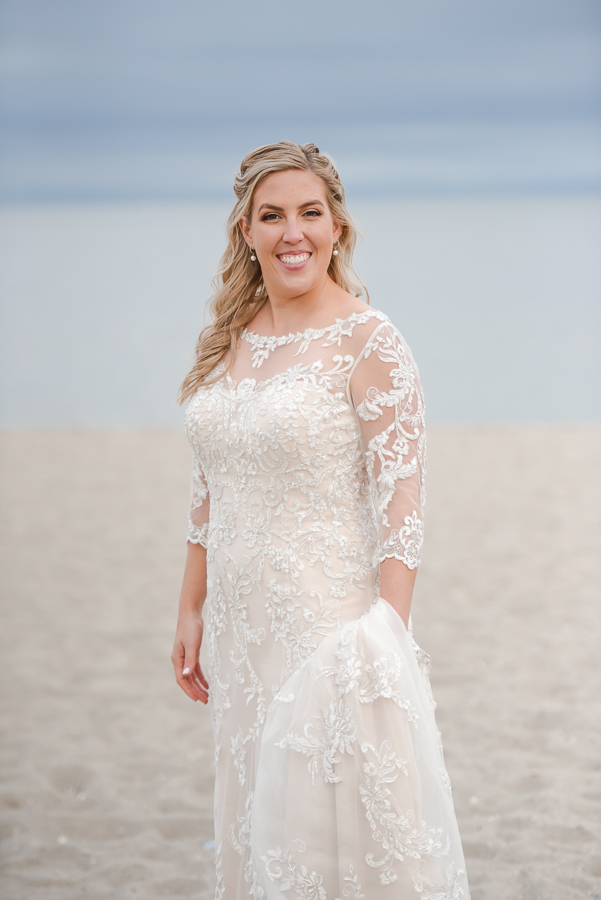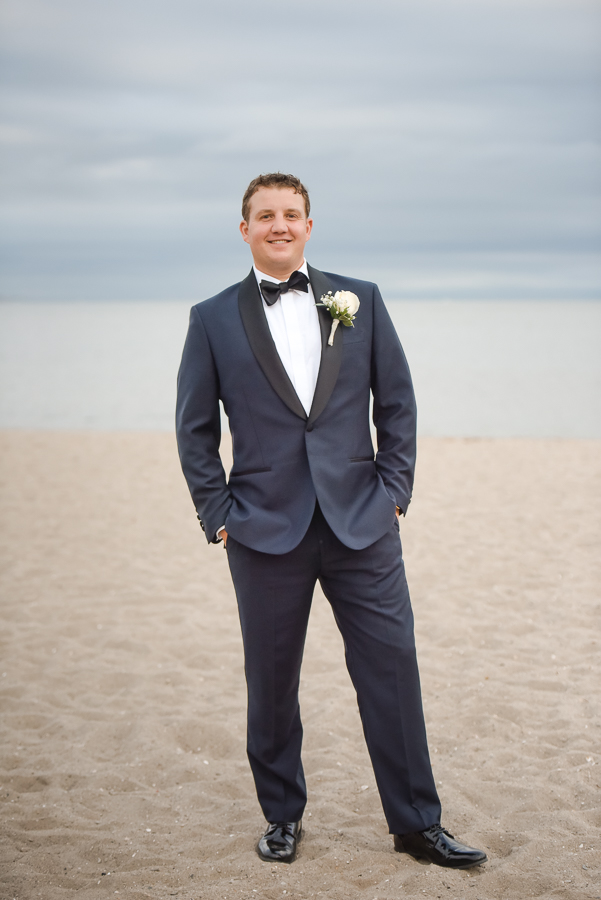 I love how beautiful Fairfield is, and it was amazing having the whole beach to ourselves when it came time for portraits and group formals. We truly enjoyed the warmth and sounds of the crashing waves, so much that it was hard to know when to stop and let them move on to the cocktail hour and reception.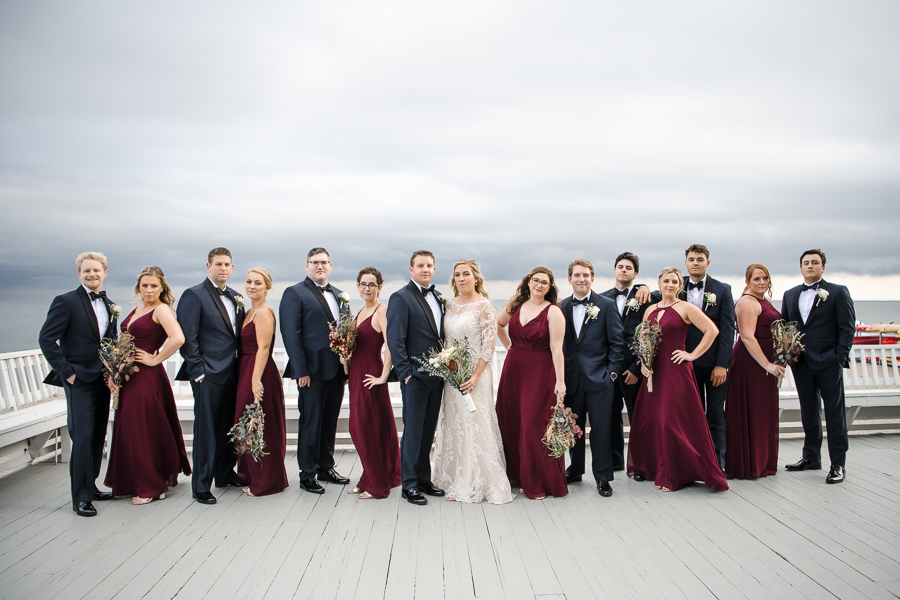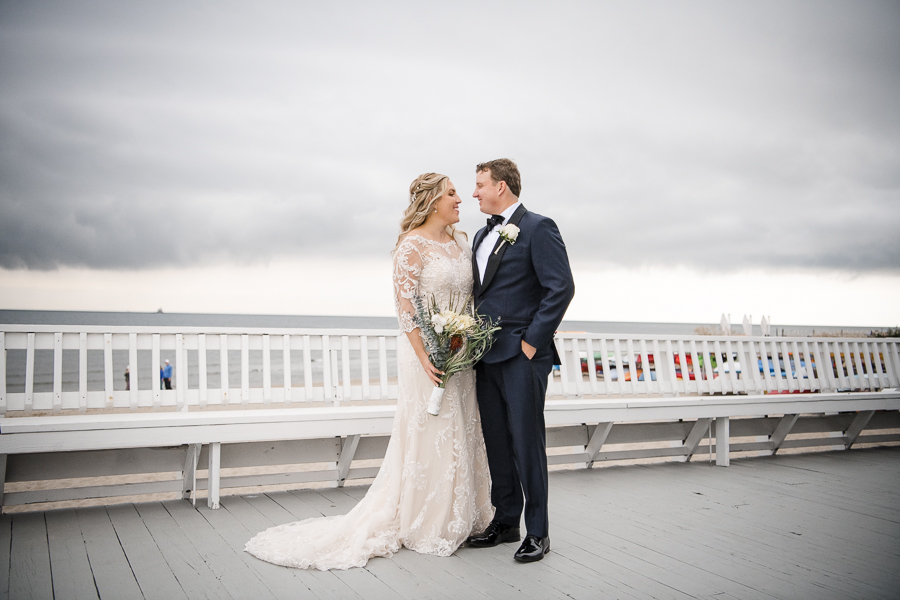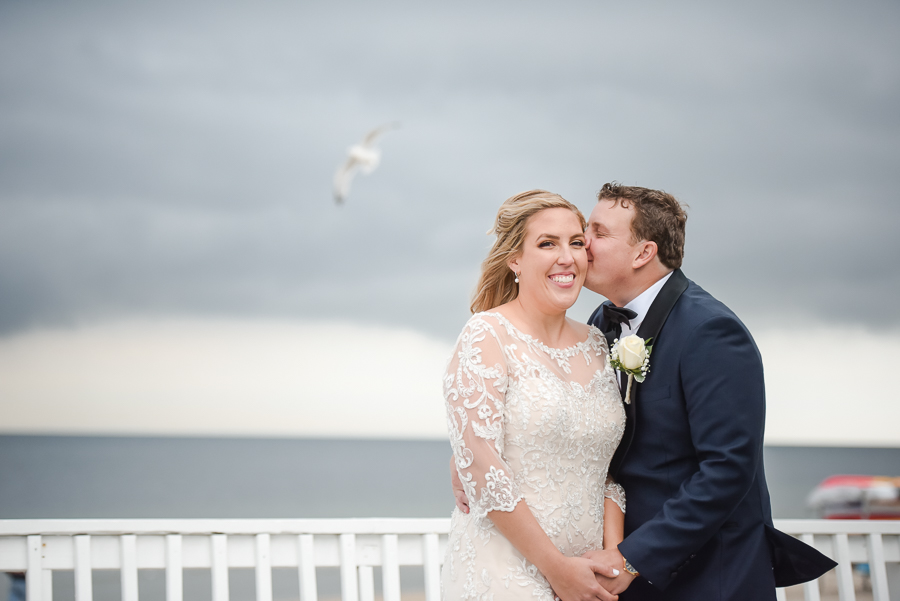 Give me a dramatic sky, a secluded beach, and newlyweds, and I am in my happy place. Weather was never an issue for that day, but we had the benefit of seeing for miles the darkened clouds that added a little drama to their portraits.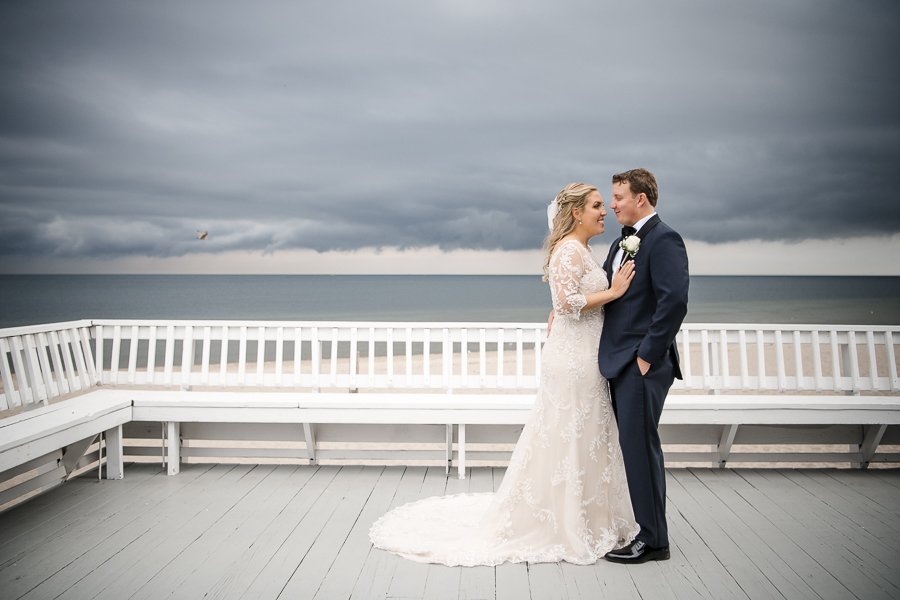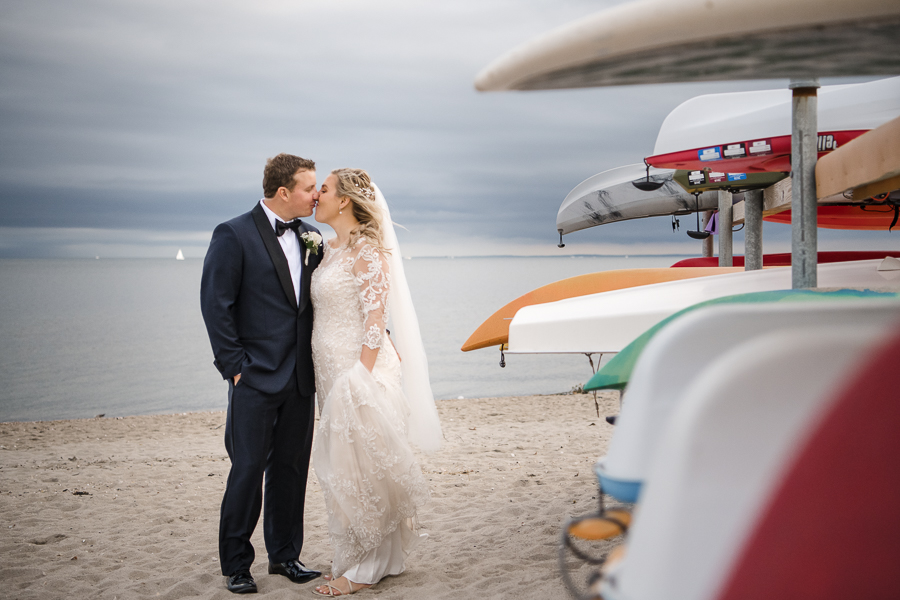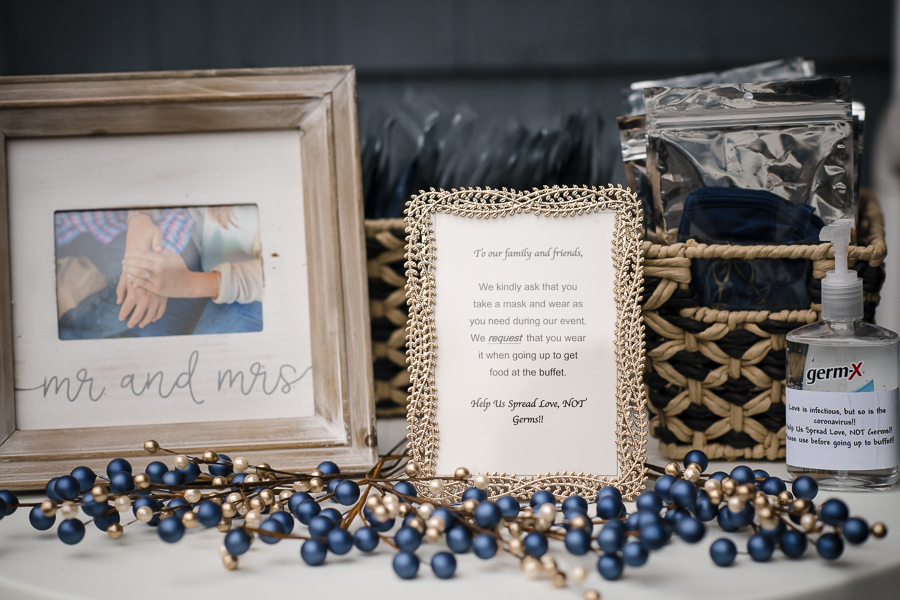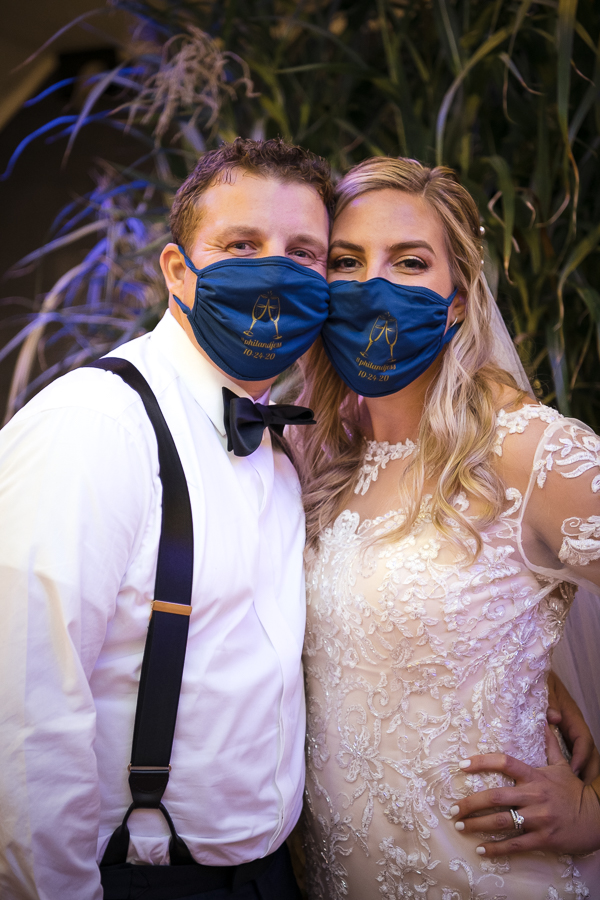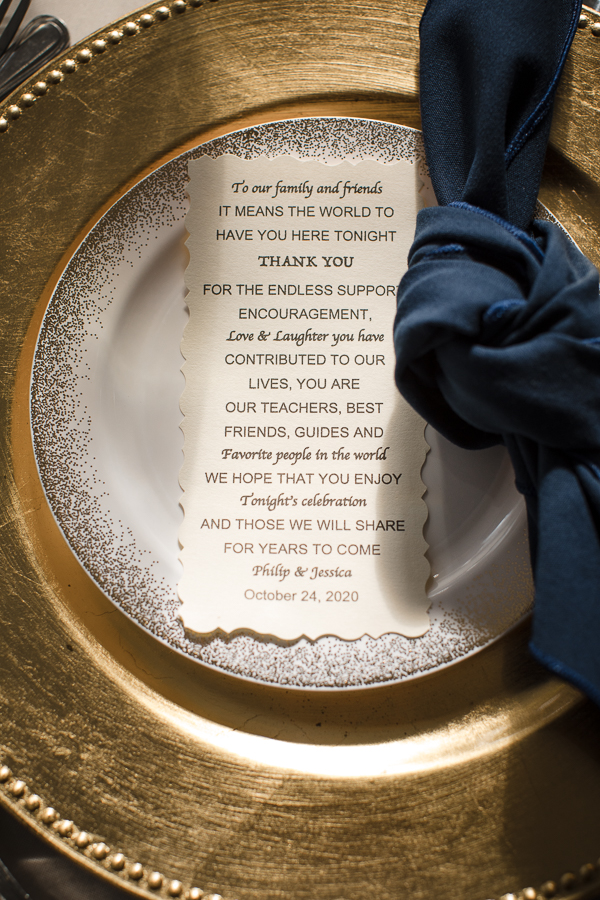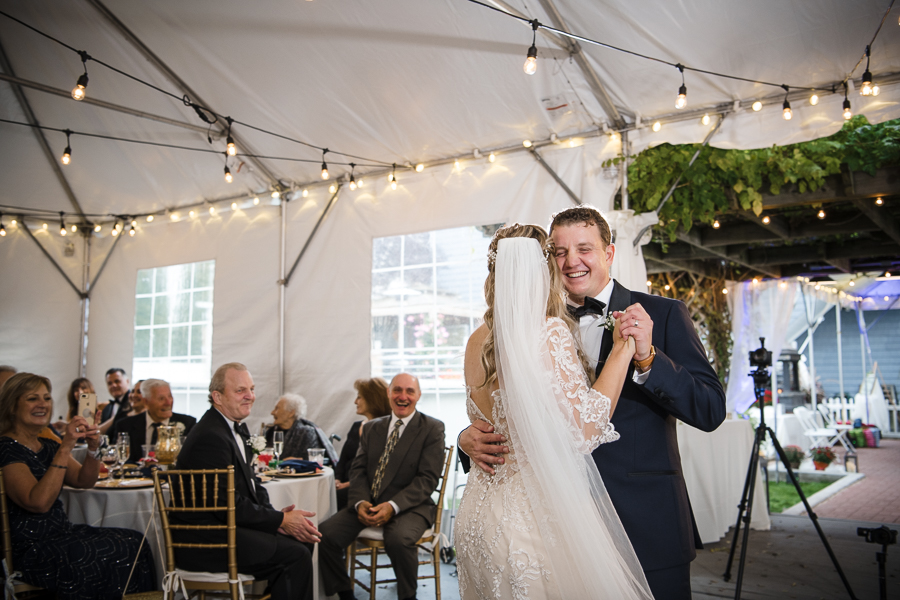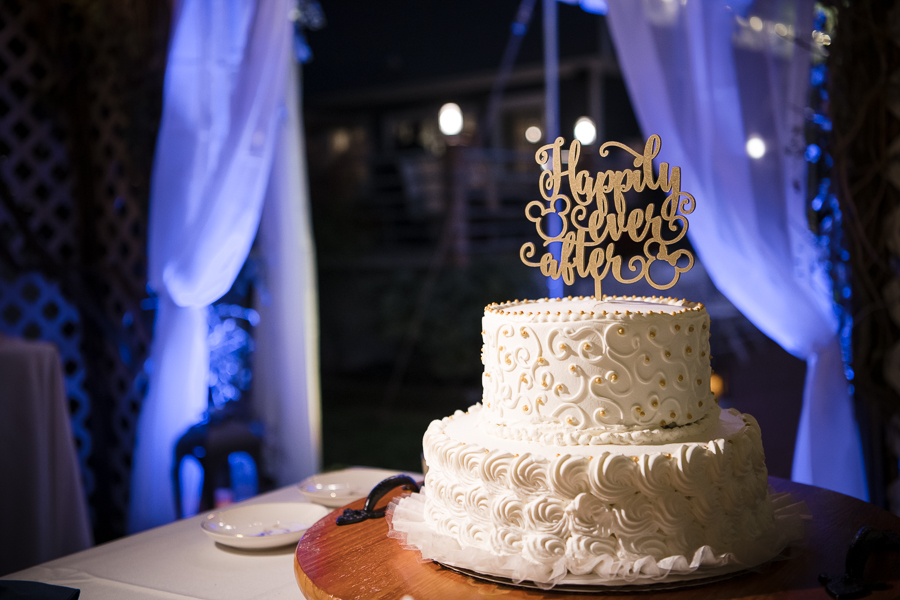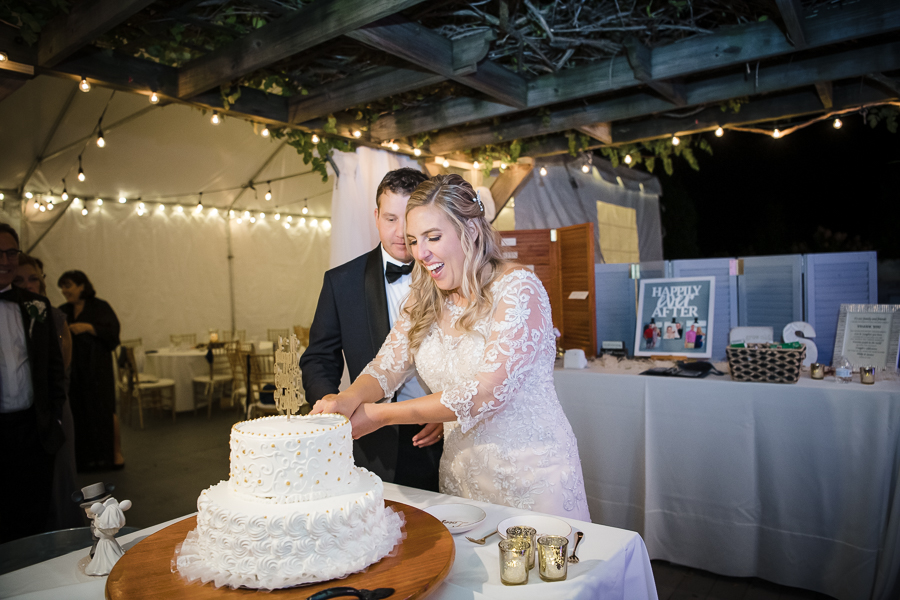 Intimate backyard weddings can be so special and far less overwhelming compared to shiny ballroom weddings. Nothing was spared and they really savored all the quality time they had with their best friends and closest family. It was truly an amazing wedding. The smiles never left Jessica and Philip's faces, and the songs and fun went long into the night. We wish all the best life has to offer for this wonderful couple.
Fairfield CT Wedding Details 
Ceremony and Reception: Private home, Fairfield, CT
Makeup: Marissa Dreyer
Hair: Jenna Carreno
Photography: Stilwell Photography & Films | Alisa Stilwell
Additional Photographer: Teresa Horgan
Officiant: Joan Alexander
Entertainment: Joseph Chase
Be sure to follow us on Instagram for updates and the latest wedding photography and cinematic wedding video in New York & New Jersey.