Gabriella & Gabriel's wedding at The Thayer Hotel at West Point was one for the books. Gorgeous, eventful, and full of love.
By gorgeous, I mean how effortless Gabriella made it look to be model-like, and how Gabriel was beyond stylish for a wedding. The Thayer Hotel was carefully chosen so they could take advantage of the historic setting uniquely set on the Hudson River. Traveling all the way from the northwest, Gabriella's goal was to impress Gabriel with the scenery, even though the fall foliage was delayed because of a warm season. It was still the perfect day.
By eventful, it was like Mother Nature had flipped a switch at the start of the ceremony on the lawn. The beautiful music from Plane Station started the procession, as expected. No one could have predicted the clouds letting loose the instant Gabriella made it Gabriel to start the ceremony. Everyone ran to under the tented area, and the ceremony took place shoulder to shoulder, not an inch to move.
By full of love, everyone could see how they looked at each other. I loved seeing how they adored each other throughout the day, starting with the First Look at Trophy Point all the way through to their dancing and cake cutting. It's exactly how the wedding day should be.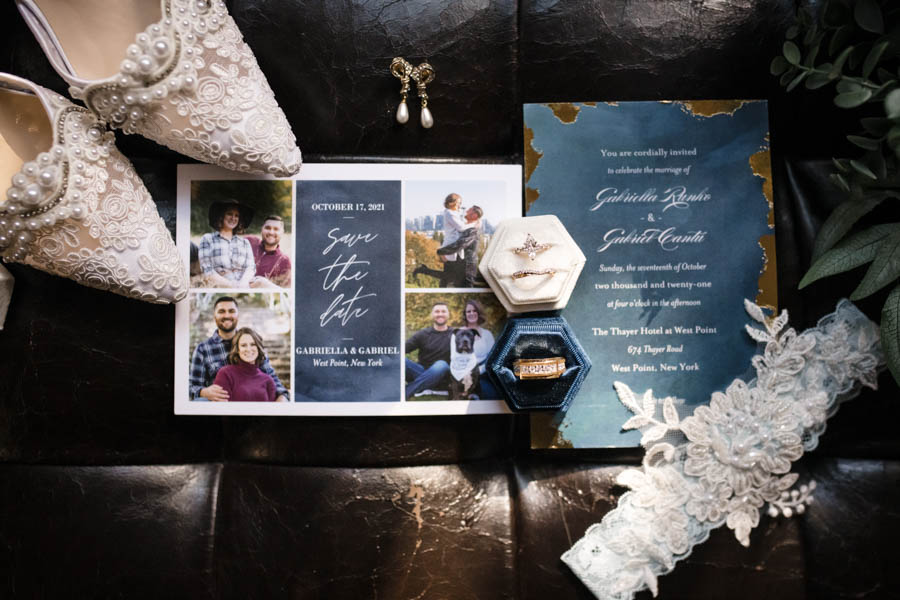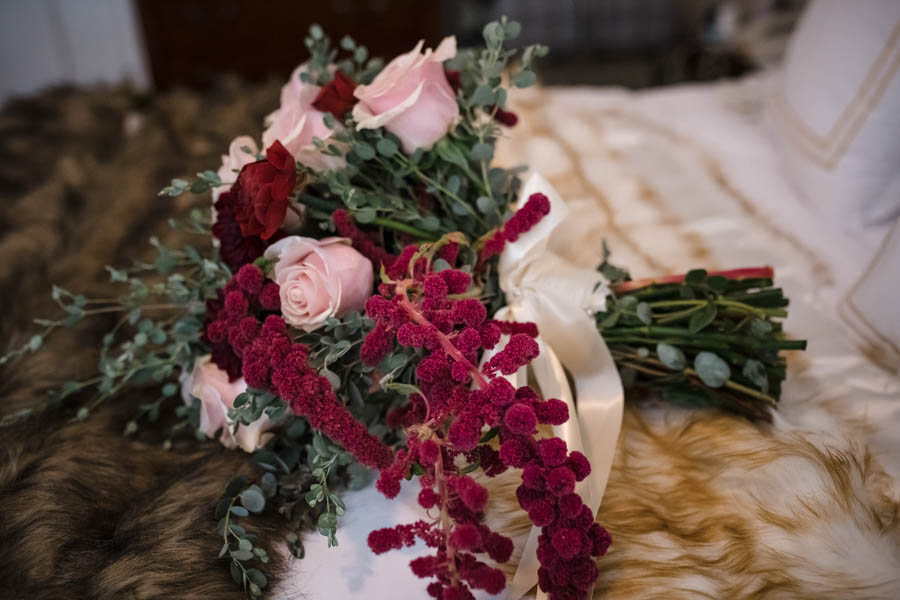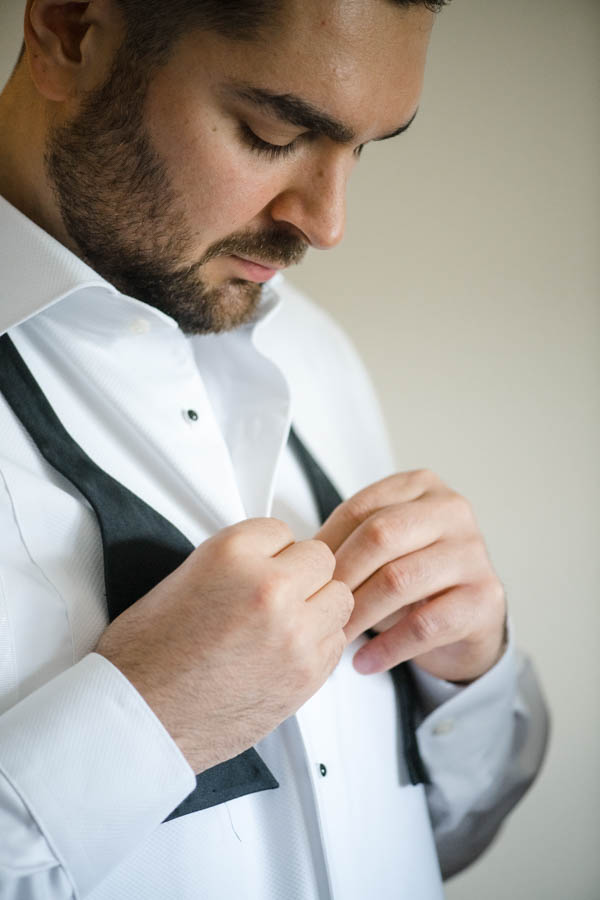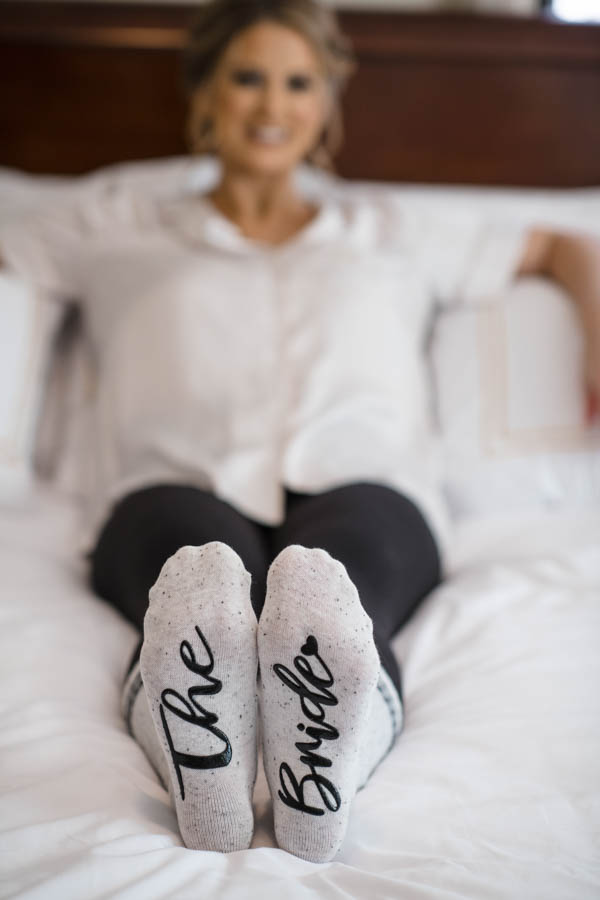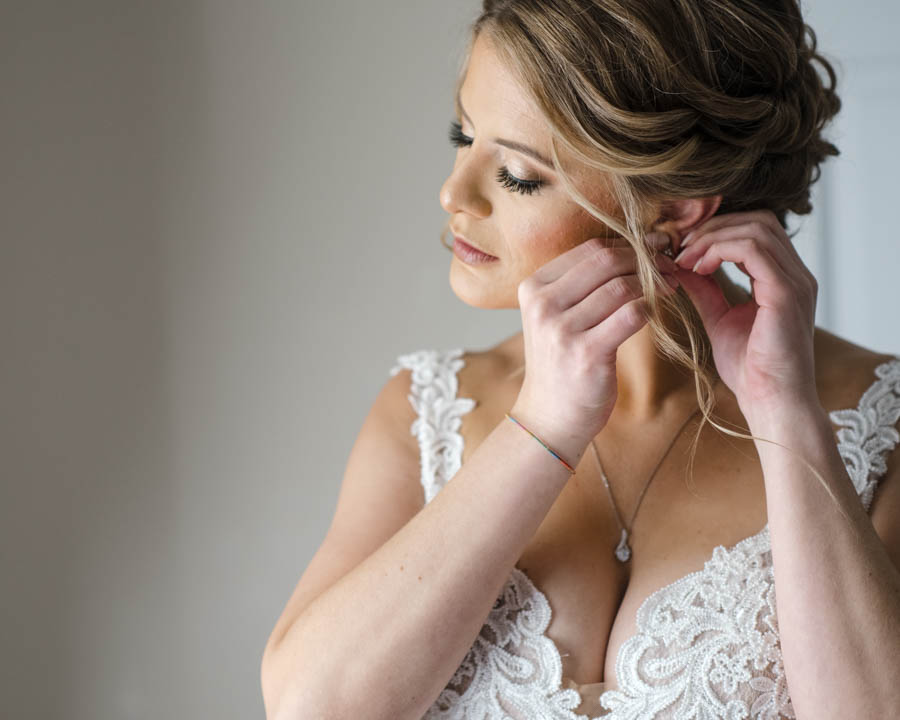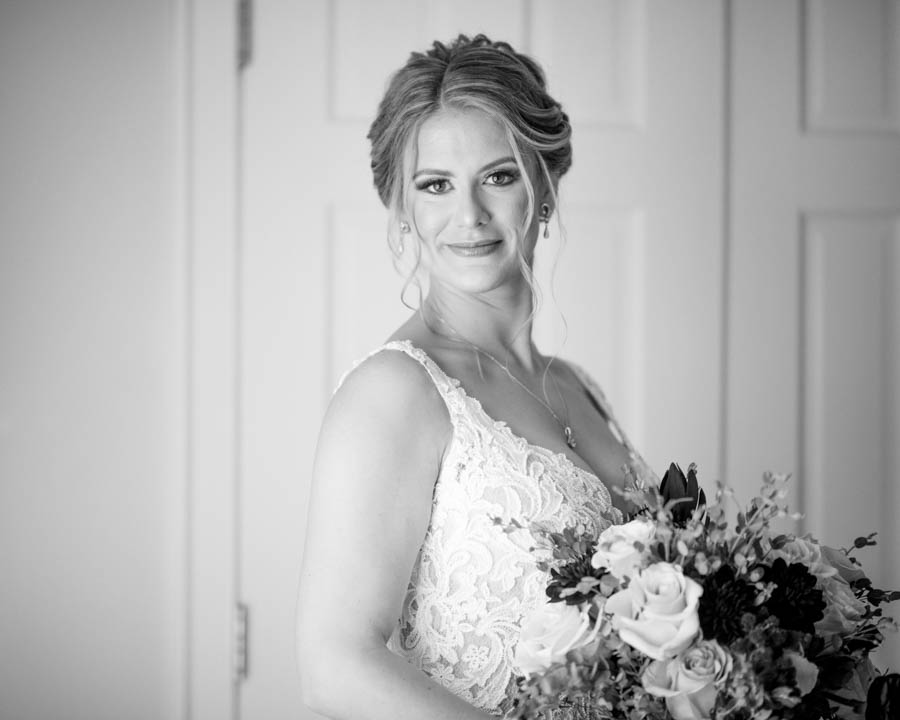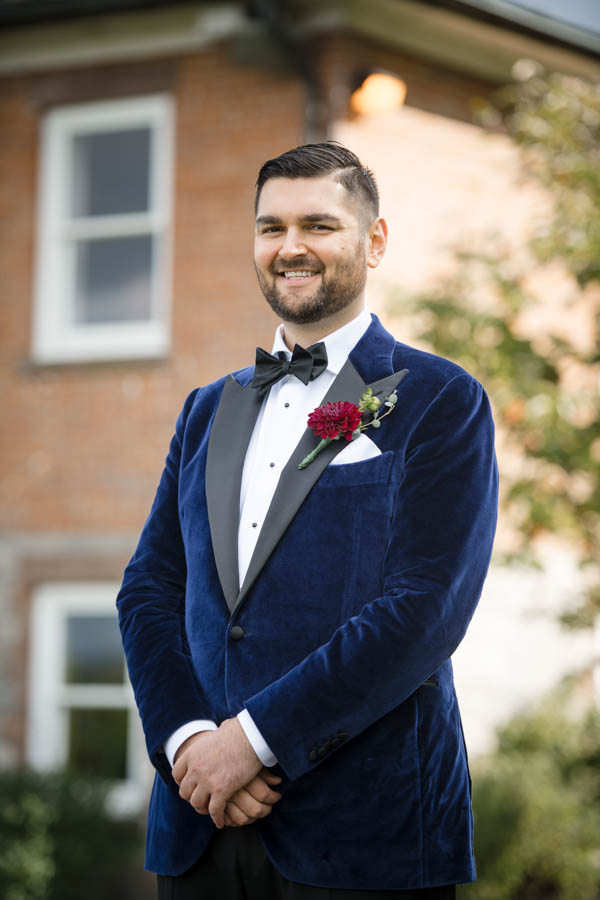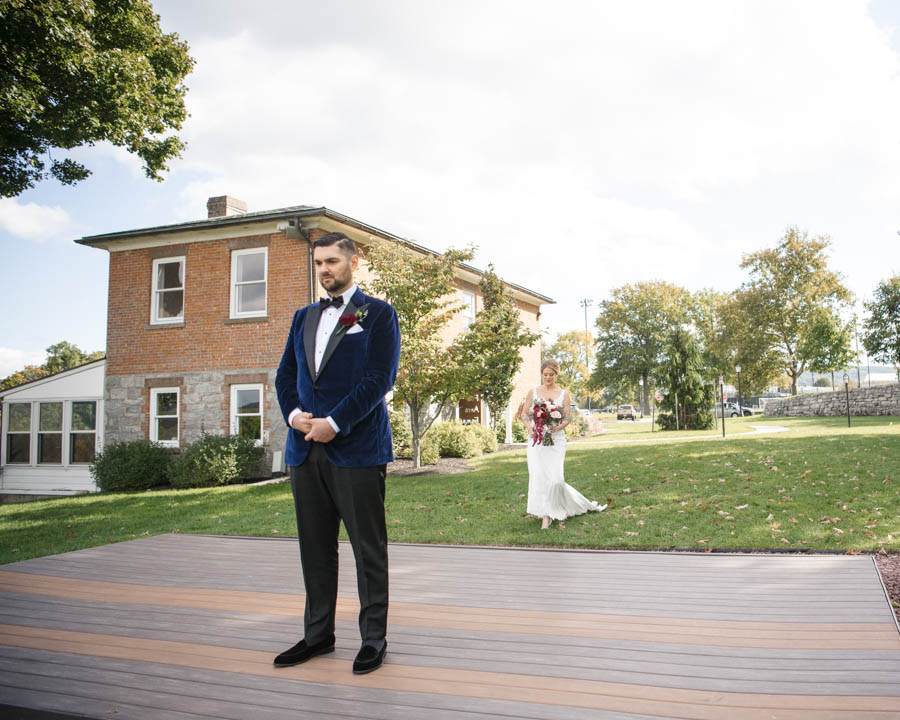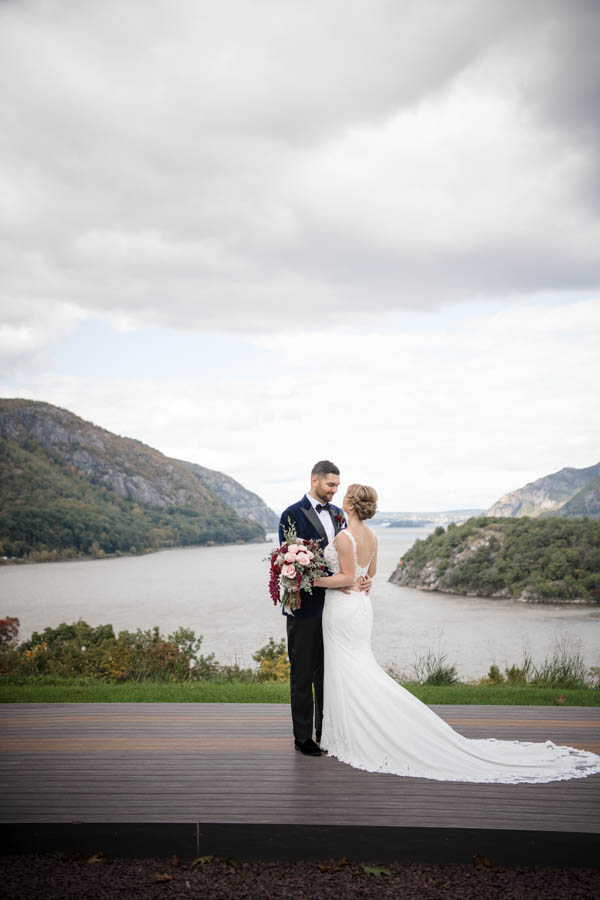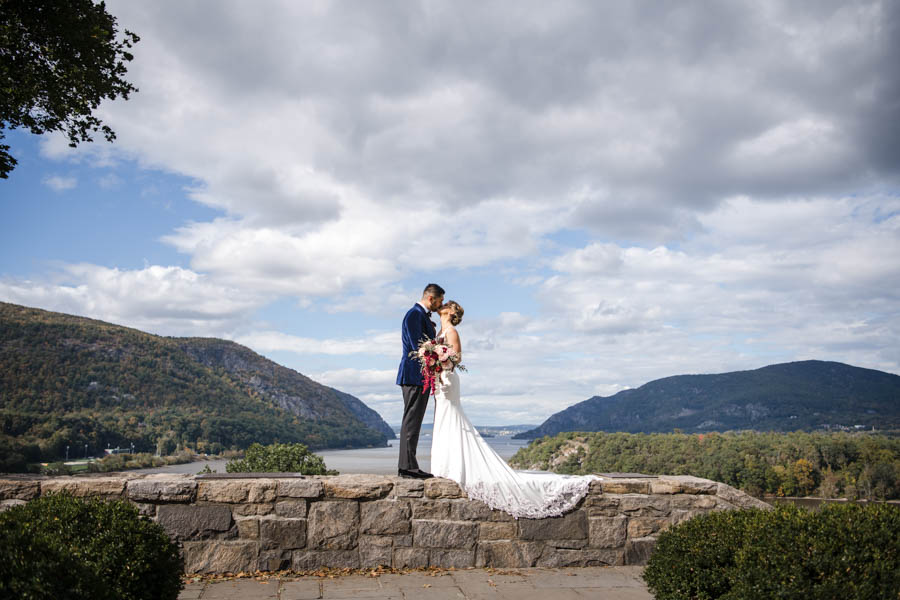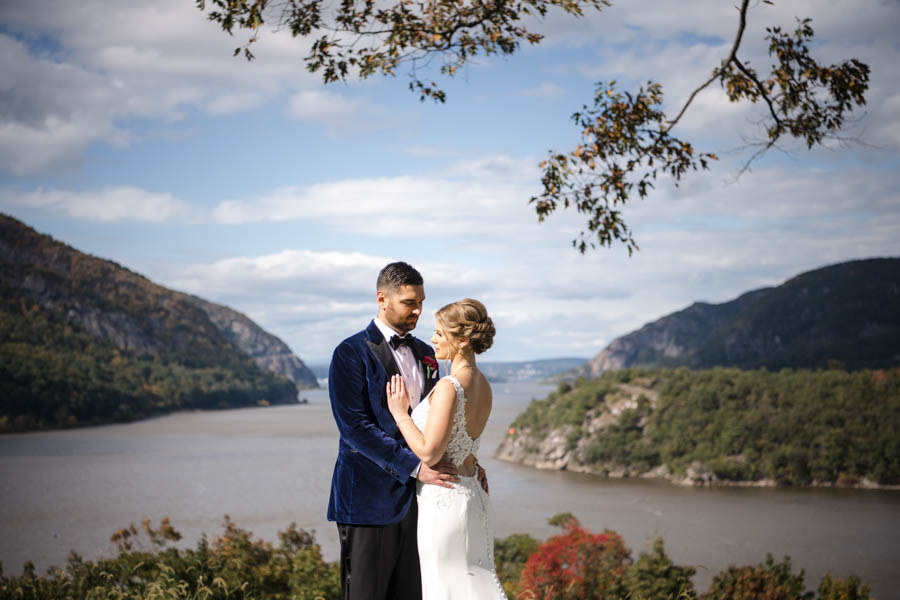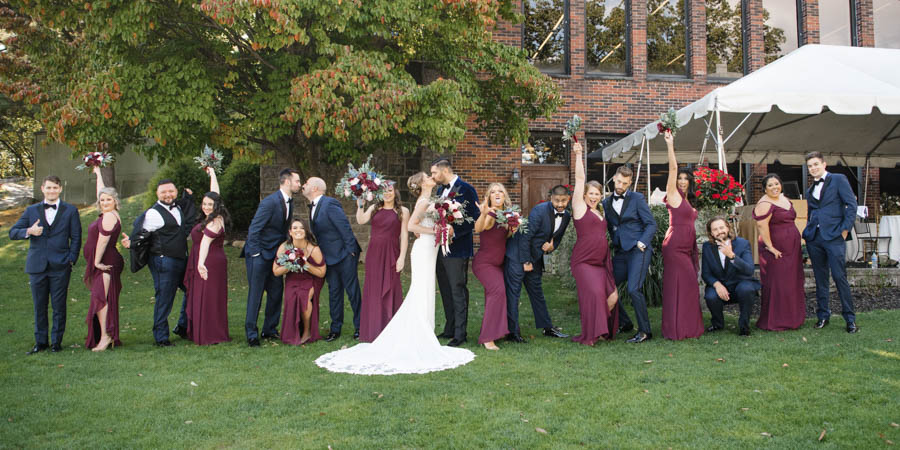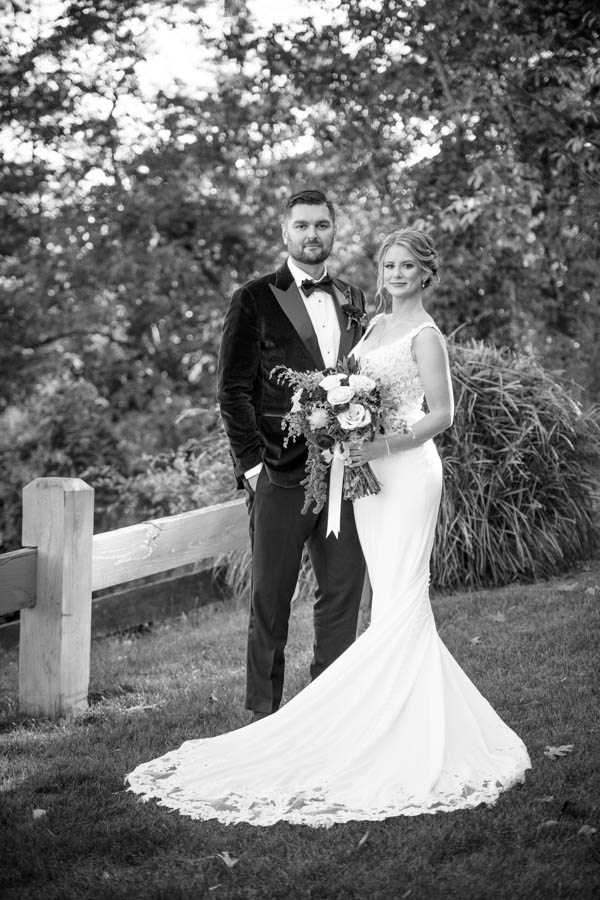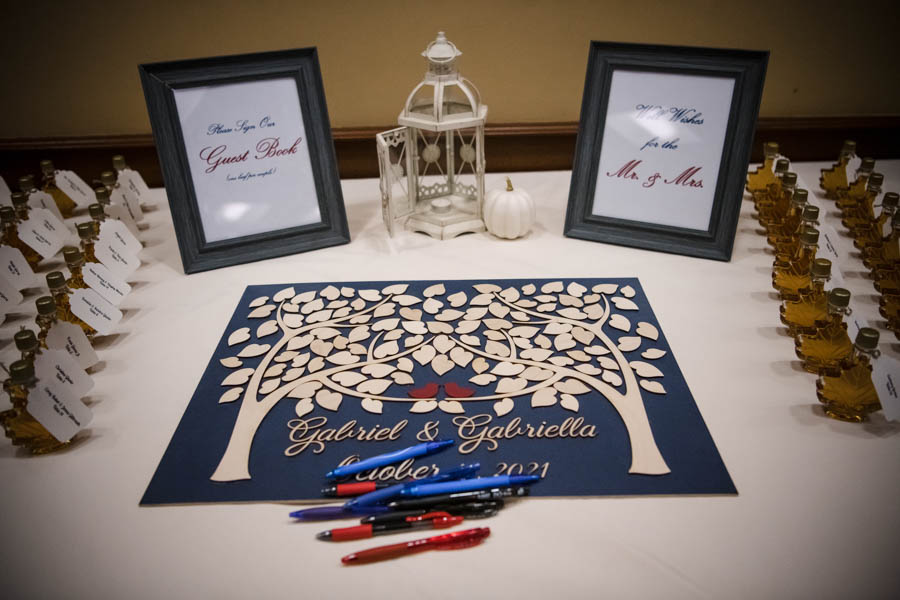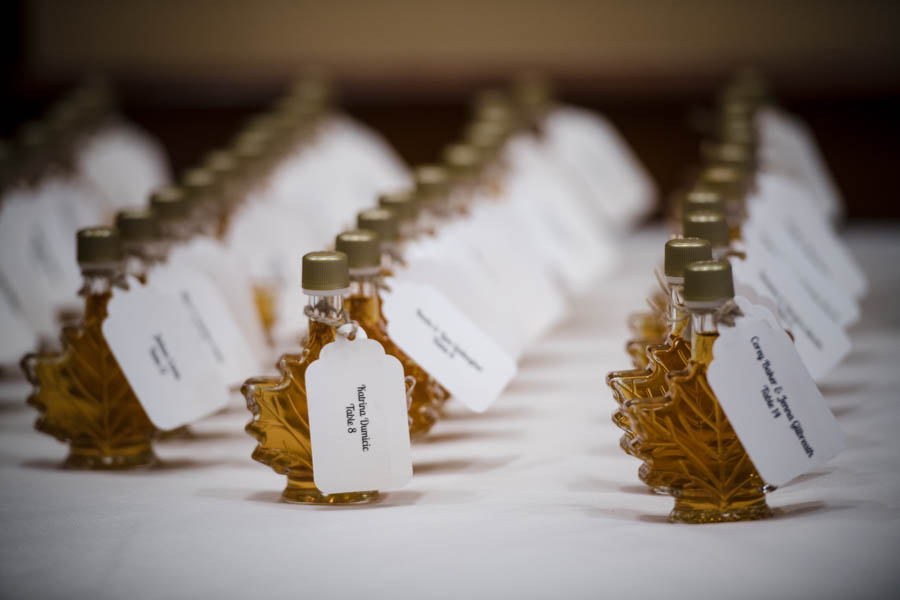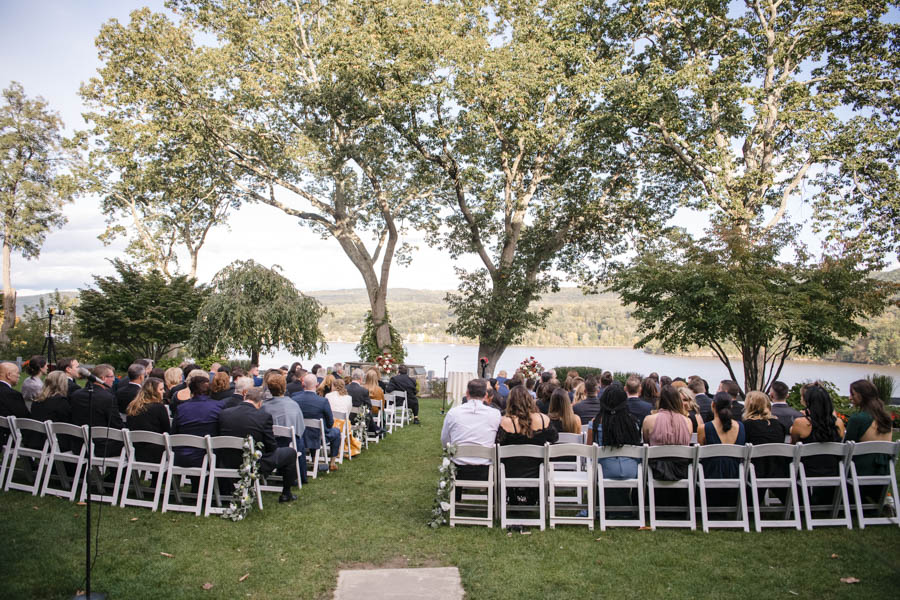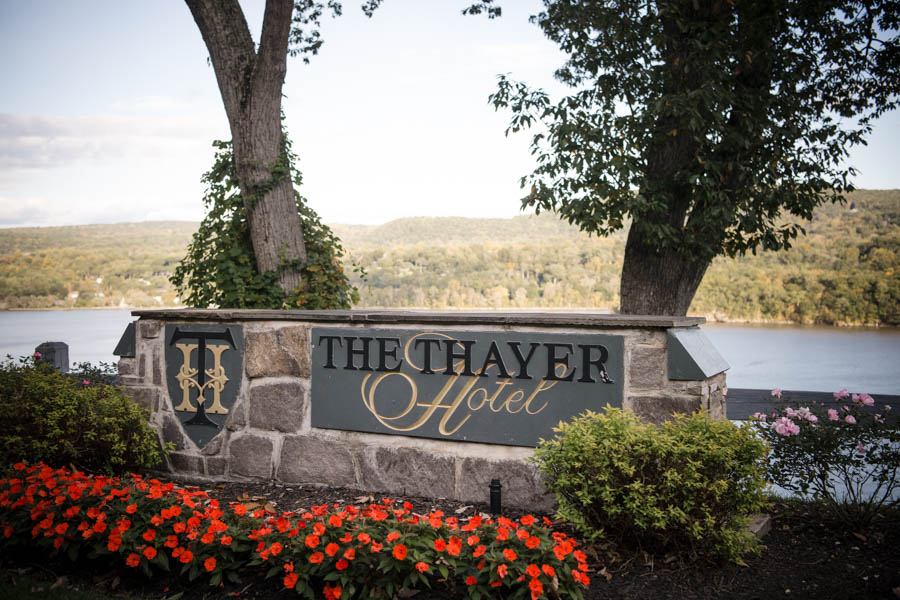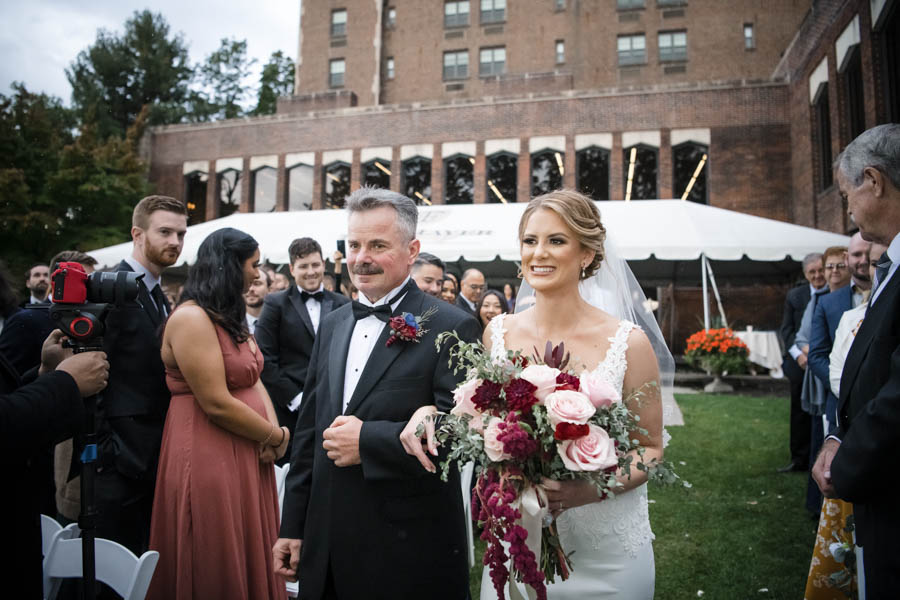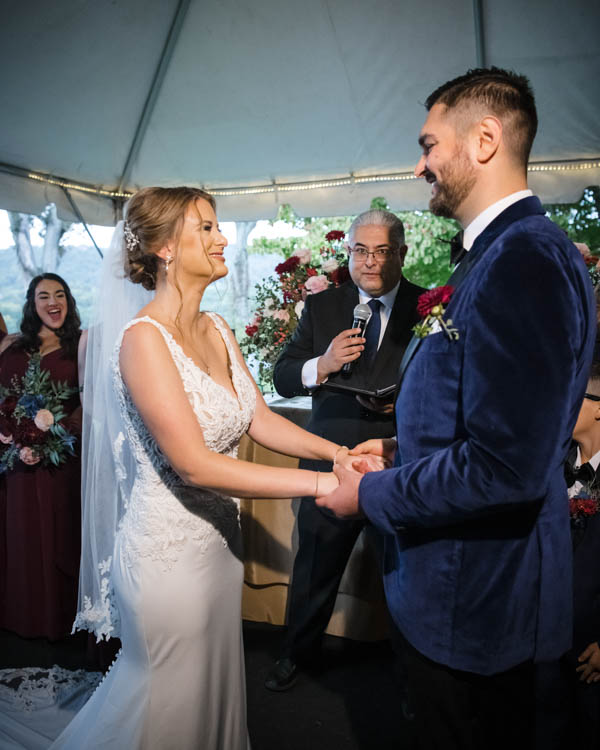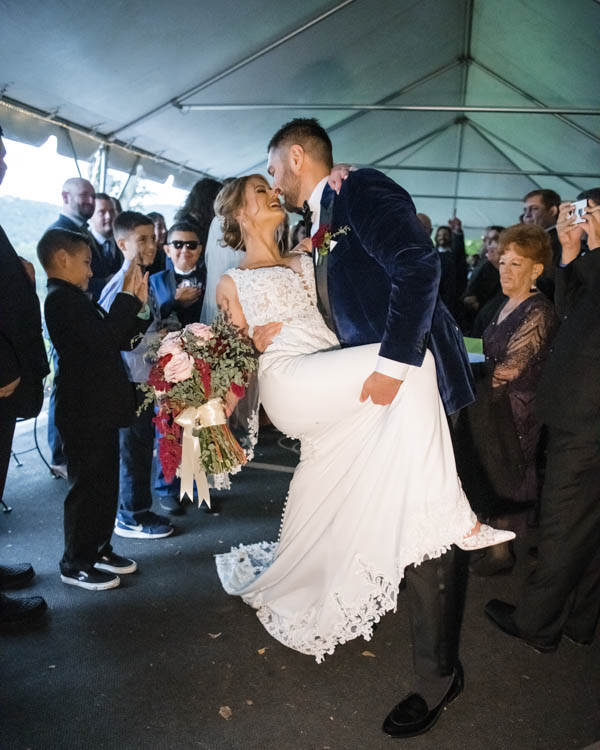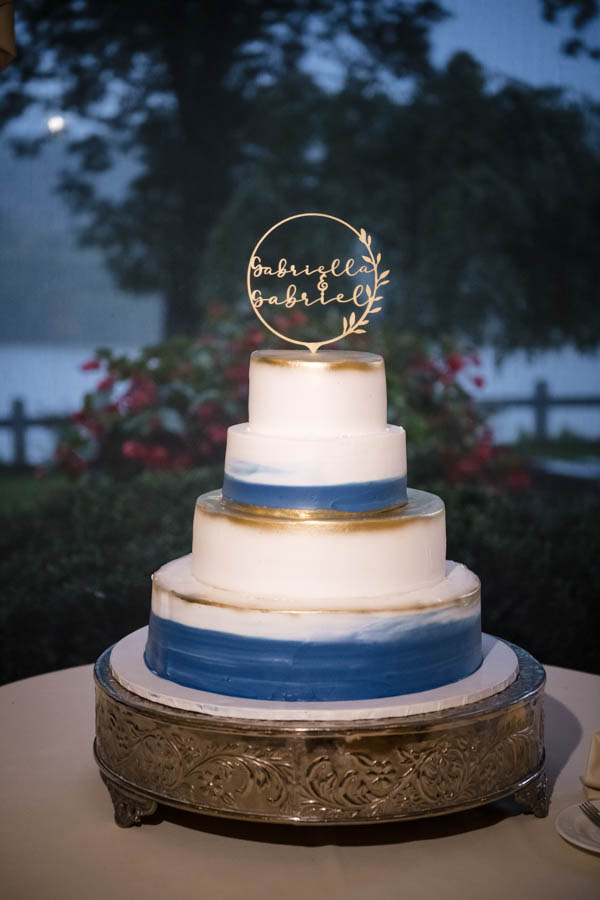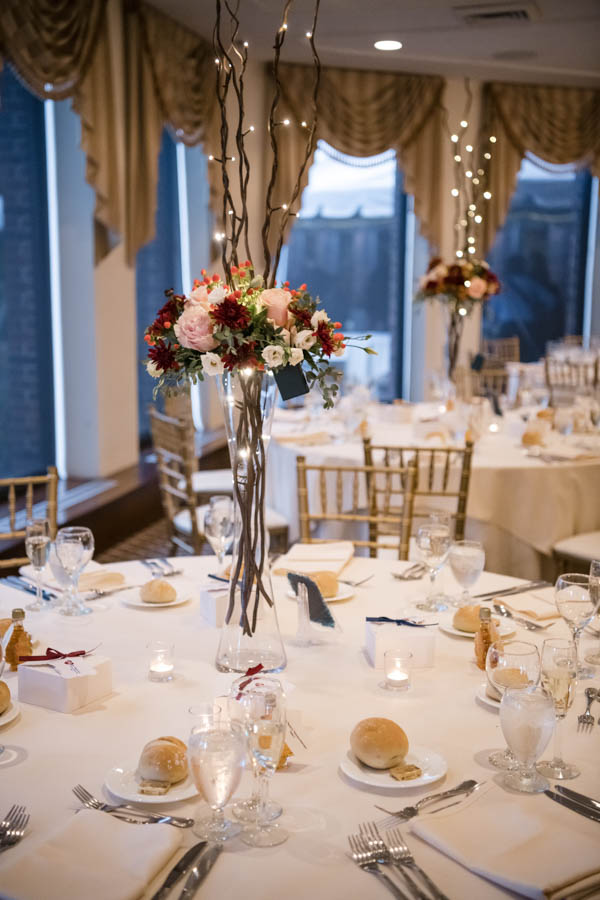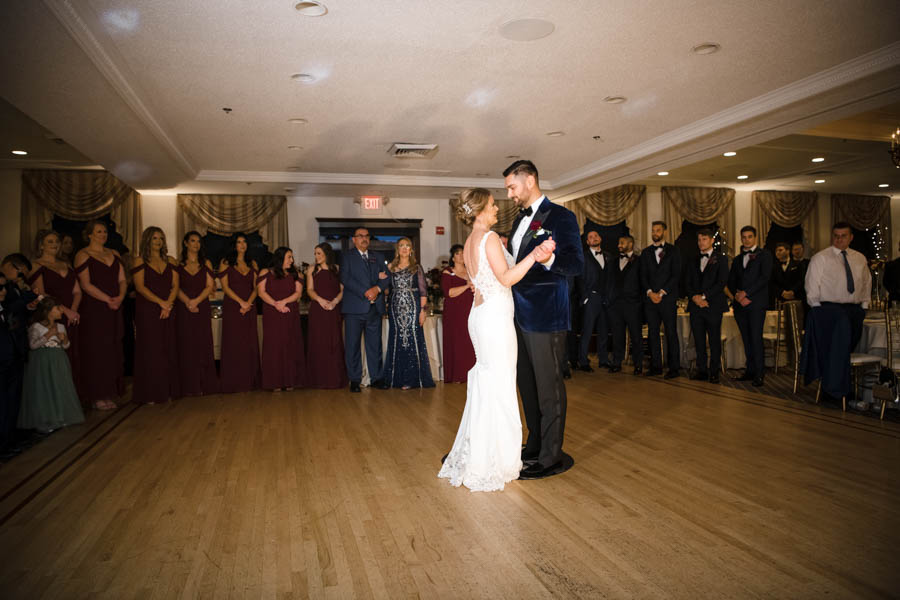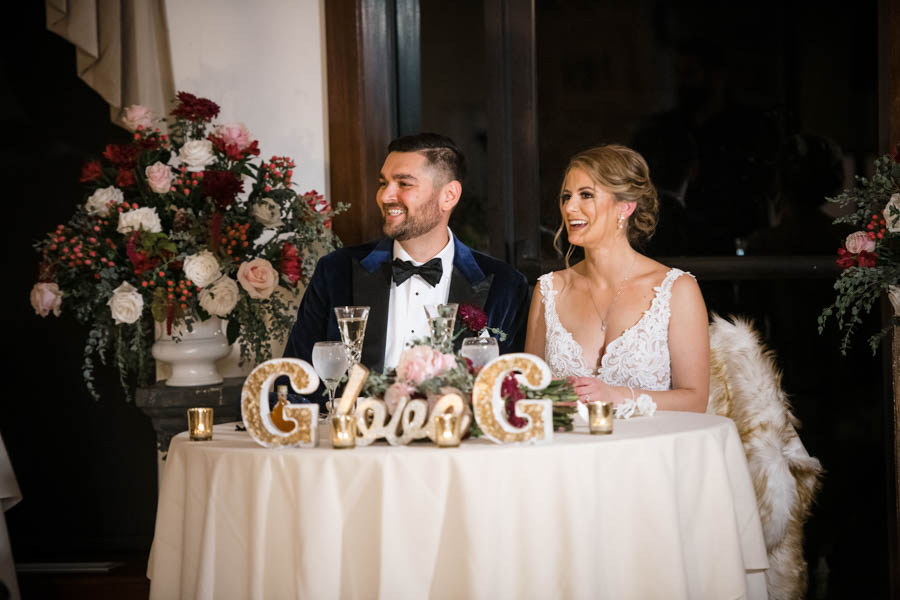 The Thayer Hotel Wedding Details
Photography: Stilwell Photography & Films | Alisa Stilwell
Wedding Reception, Ceremony, and Prep Location: The Thayer Hotel, West Point, NY
Ceremony Officiated by: Jim Beltran
Florist: Lillys of the Valley 
Dress: Maggie Sottero
Hair Stylist: Cassi Livesy
Makeup Stylist: A Beauty by Amanda
DJ: EP Entertainment
Be sure to follow us on Instagram for updates and the latest wedding photography and cinematic wedding video in New York & New Jersey.