Professional Prints
Your home should include moments from the best days of your life. Being surrounded by quality professional photographs that will last for decades is what makes your house a home.
Quality Professional Prints
Only available to professional studios, we work exclusively with the best print labs that offer the highest quality papers and materials. From individual statement pieces to collages, there is no better way to celebrate your love and family with heirloom pieces.
After your wedding or portrait session, we will help you select images and products to compliment your home's decor, whether you prefer traditional or contemporary, colors or black and whites.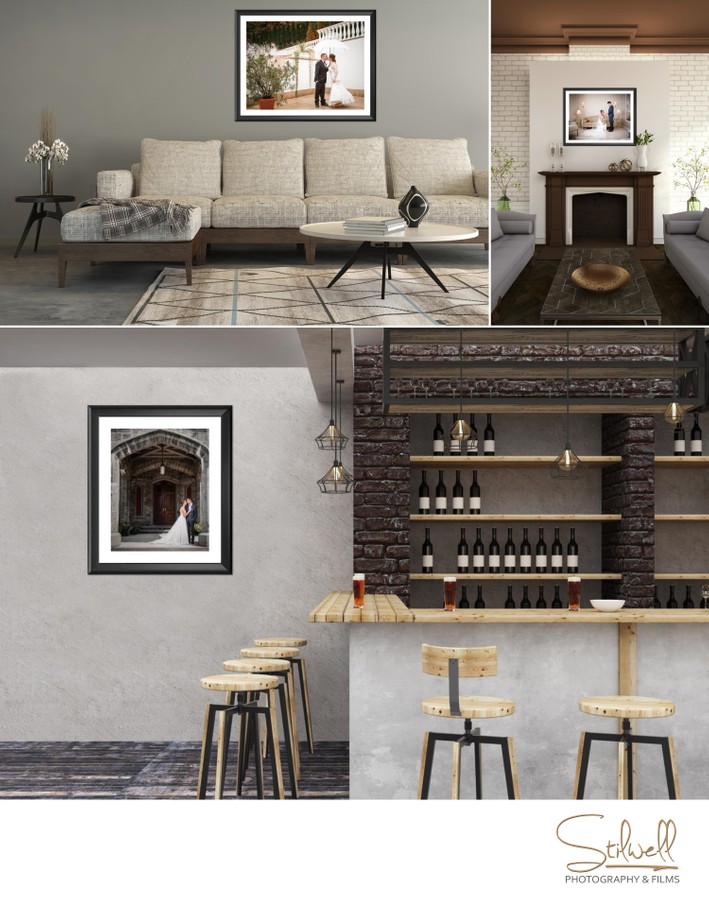 Design Session


We are proudly a full-service studio, so we will be there to take care of it all for you. We have the product and design expertise and only partner with the top quality print labs. Don't worry-- we will never hand you a thumb drive with files and abandon you do the DIY printing which is time-consuming and confusing. Your family heirlooms are too important for that.
During your design session, we will guide you through the various options to choose from. including frames, mats, metals, woods, acrylics, and metals. Among our full-size samples throughout our studio, we have frame and paper samples to hold and feel so you know what you like best.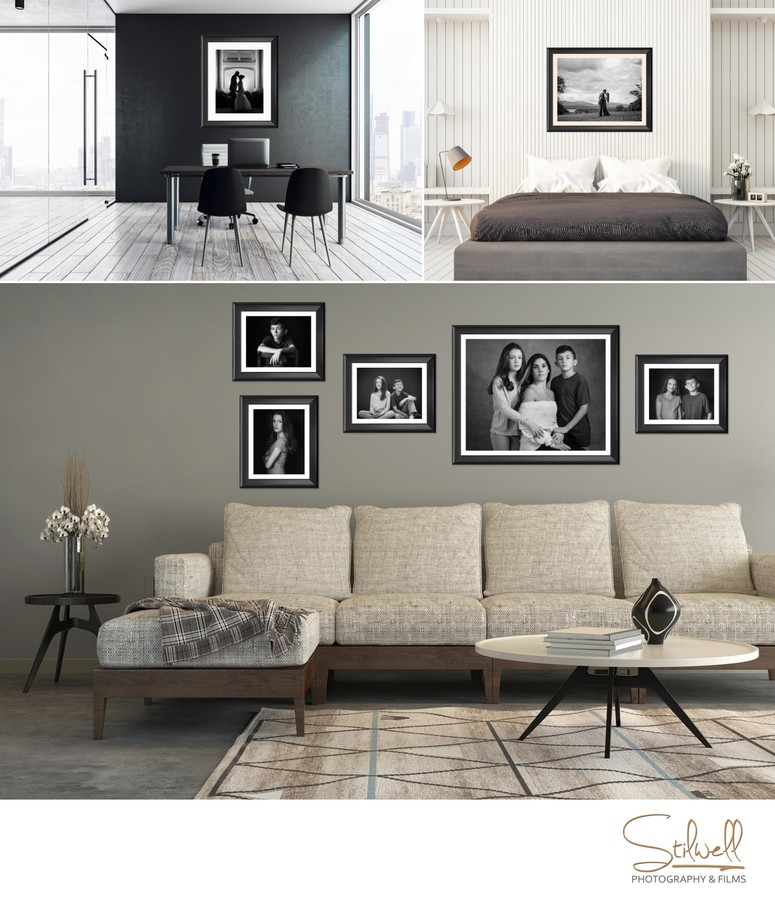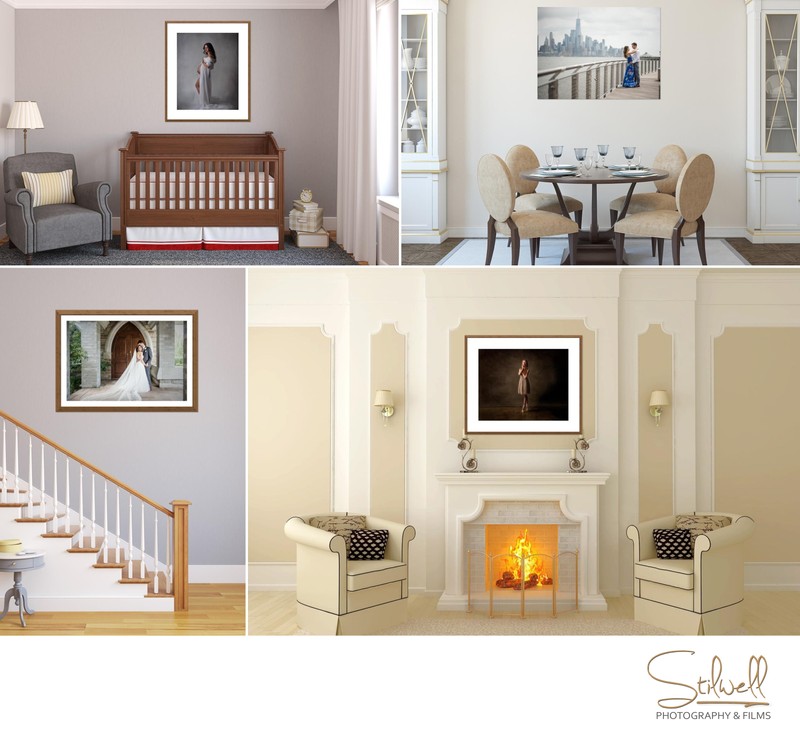 Don't let your memories fade away as jpeg files on a hard drive. Have them printed, share them with parents and grandparents, celebrate your family.
Let's Talk About Your Photographs
Choosing what you want is simple, we can meet in person or on a video call. With special software, we can show you exactly what your wall art will look like in your own rooms. Let's show you how. Reach out to us at team@alisastilwell.com or 914-443-3678.
Copyright © 2023 Stilwell Photography and Films | 15 James P. Kelly Way, Middletown NY 10940 | 914-443-3678