Headshot & Personal Branding FAQ
COMMON QUESTIONS THAT COME UP THAT WE LOVE TO ANSWER
---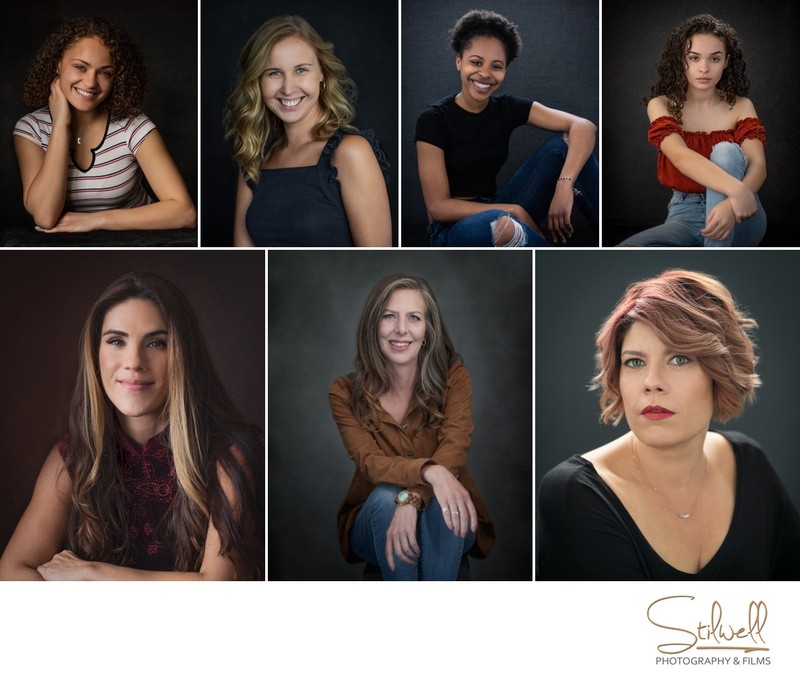 ---
What should I wear for my professional headshots?
It all depends. What will be using your headshots for? What impression do you want to make? The options run the spectrum from a formal full suit or uniform to something more casual to show how relatable and approachable you are. Dress to impress is the rule of thumb here.
Formal
For men, we recommend bring 1 or 2 suits or 2 jackets, and 2 shirts (different colors) with 2 ties.
For ladies, your professional outfits can include suits, various blouses, a skirt/pants. Variety is great, so think in twos. Though not always in the photograph, for shoes heels are preferred. Likewise, bring multiple pairs.
Casual
If you want to more a more personal branding approach to portray more of a lifestyle and casual you, think classic and clean cut: turtlenecks, button down shirt, chinos, nice jeans, fitted sweaters, khakis, sport jacket, or anything you would wear for casual Friday.
Do you offer hair & makeup styling?
Yes, we have a hair & makeup artist who can be available to help you look and feel your best.
What do I have to do during the session?
It's natural to feel some apprehension, most of us aren't used to having professional headshots taken. Alisa will help guide you through the whole process, so you look great on camera through posing.
How long does it take to receive my headshots back?
Within about 3 business days, your processed and retouched images will be provided via your online gallery for you to select from. They will be ready for you to download within 1-2 business days.
Ready to book your session or have questions? Let us know! Email us alisa@alisastilwell.com or call us at 914-443-3678. We'd love to talk with you!
Copyright © 2023 Stilwell Photography and Films | 15 James P. Kelly Way, Middletown NY 10940 | 914-443-3678
Headshot & Personal Branding FAQ