The Grandview Poughkeepsie NY Wedding Details 
Ceremony: Our Lady Seat of Wisdom Chapel, Marist College, Poughkeepsie
Reception: The Grandview
Dress: Pronovias
Makeup and Hair: Studio One Hair Design
Florist: Flowers by Angel
Photography & Cinema: Stilwell Photography & Films | Alisa Stilwell, James Ardito
Additional Photographer: Alison Daniels
Additional Videographer: Zach Honahan
Officiant: Father John Ulrich
Entertainment: DJ Mav Entertainment
Dorian and Rob
Dorian and Rob were getting ready for one of the most important days of their lives. The were each surrounded by their closest friends and family, all with the expectation that this was going to be an amazing event. Dorian got ready quickly and was stunning. Rob was just a few rooms away, and as he got dressed in his traditional kilt, it was striking how much this meant not only to him but also his family.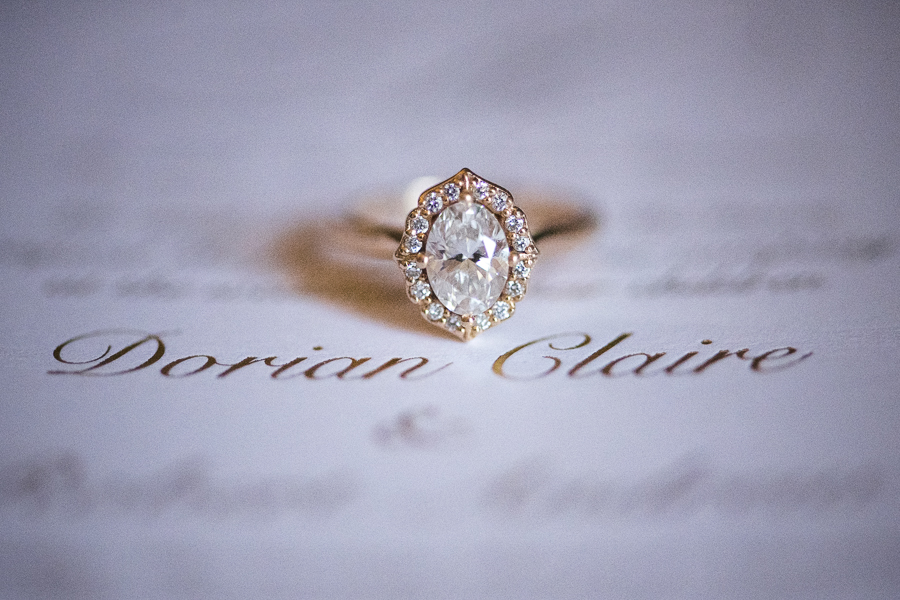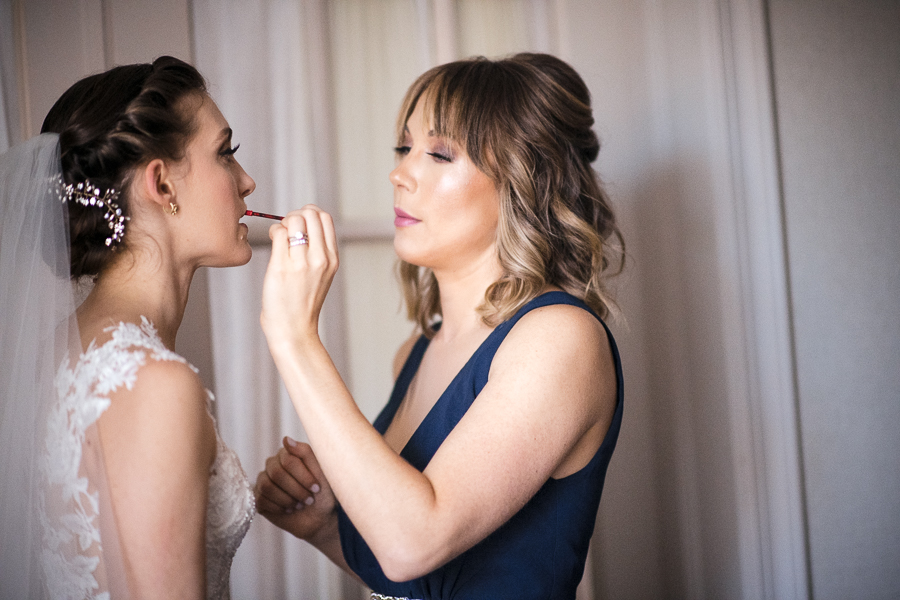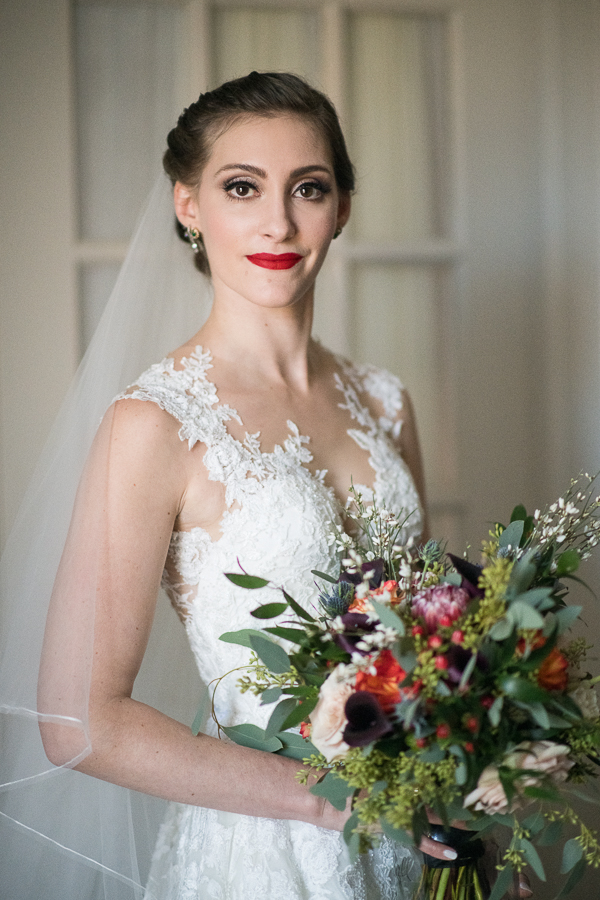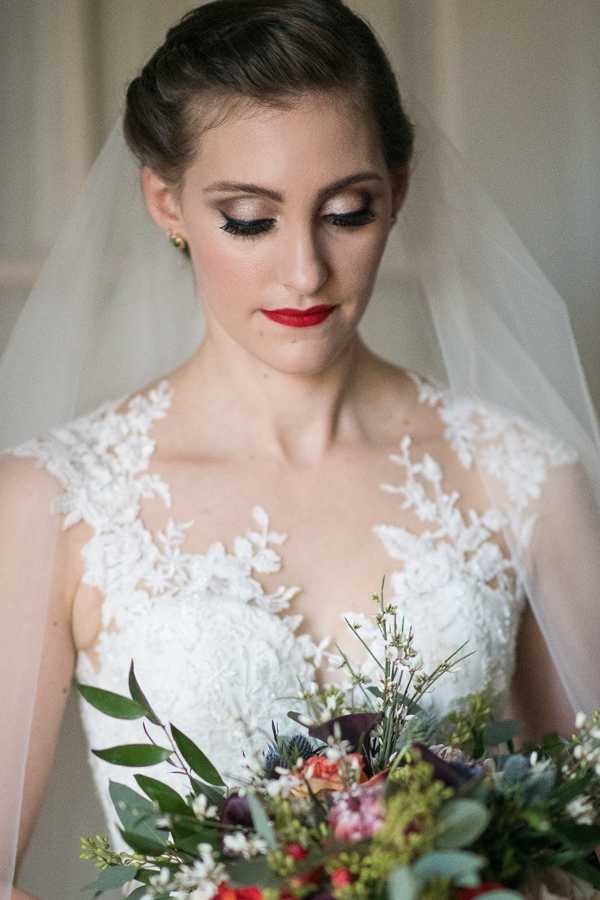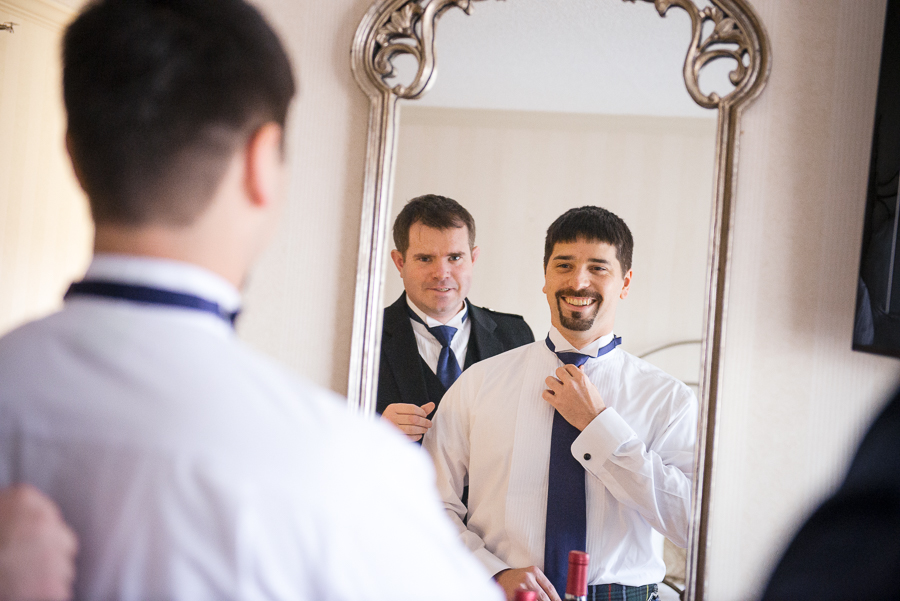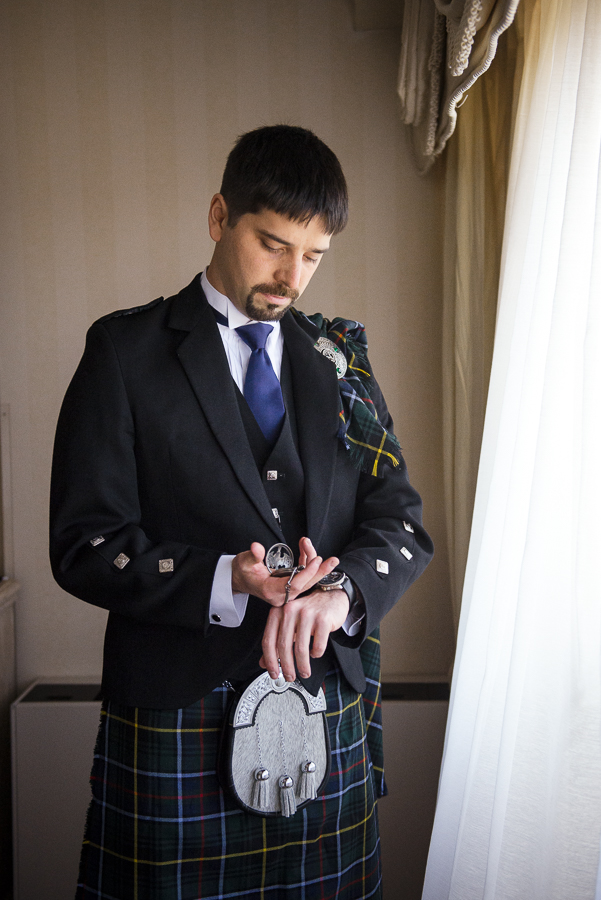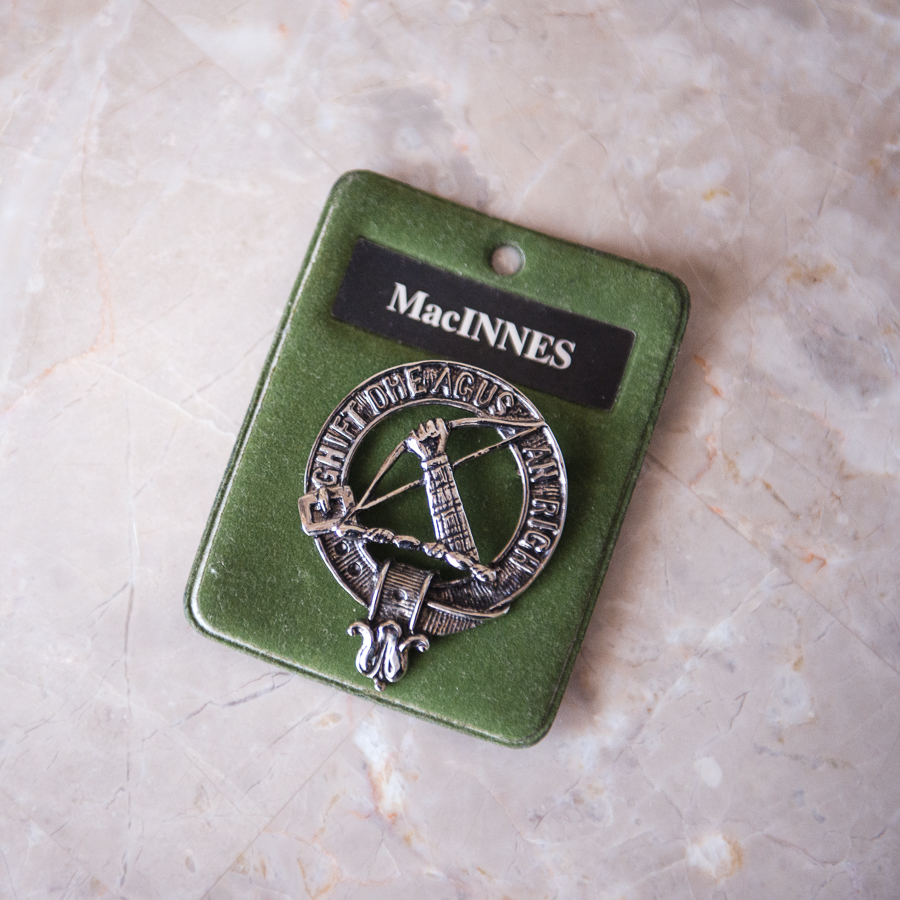 Their First Look was at the same location as their wedding ceremony, Marist College. Both alumni of this notable and picturesque college, it was a given they take this big step in their lives at a place that meant so much to both of them.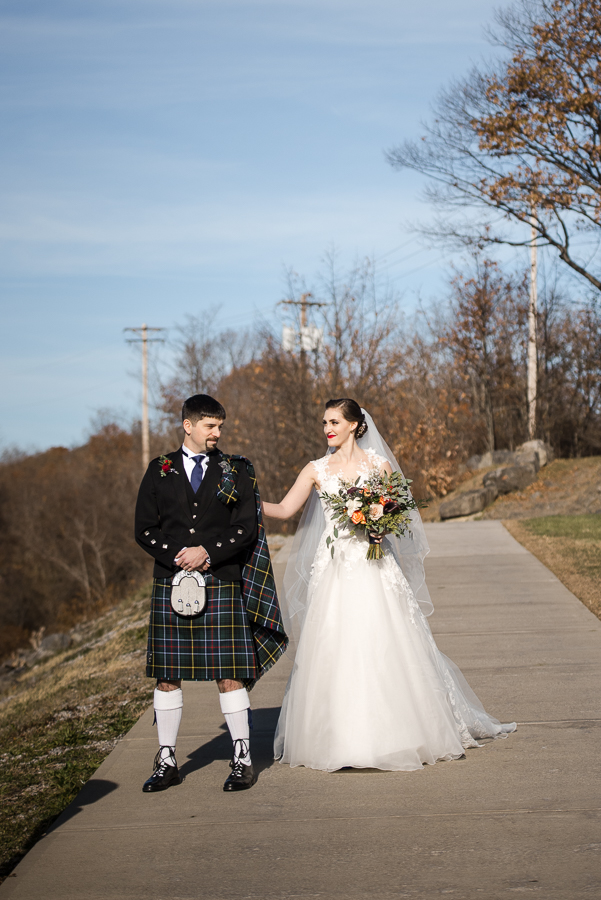 Rob was nervous, as expected, and when he turned to see his gorgeous soon-to-be wife, the wait was well worth it. In the cold November air, they spent time together to level set for the rest of their wedding day.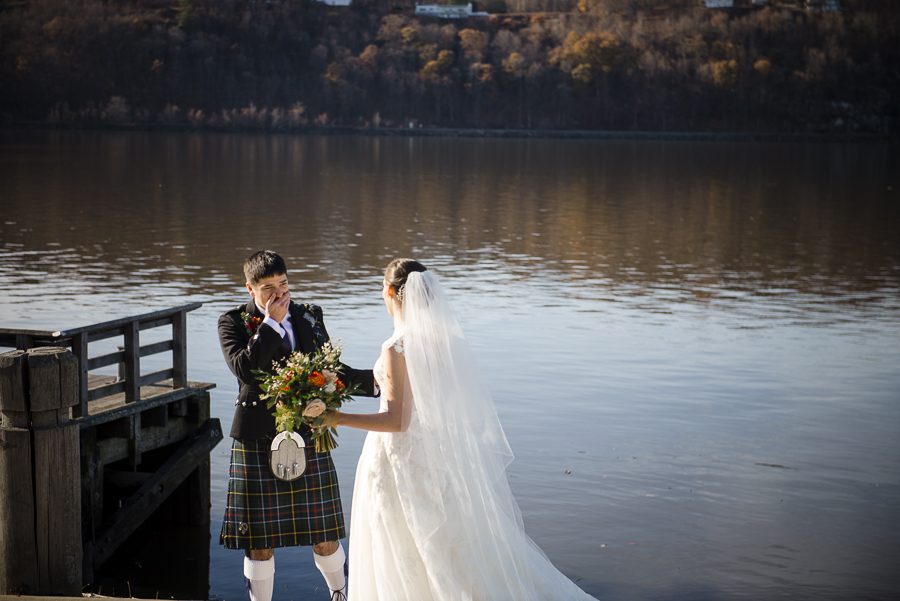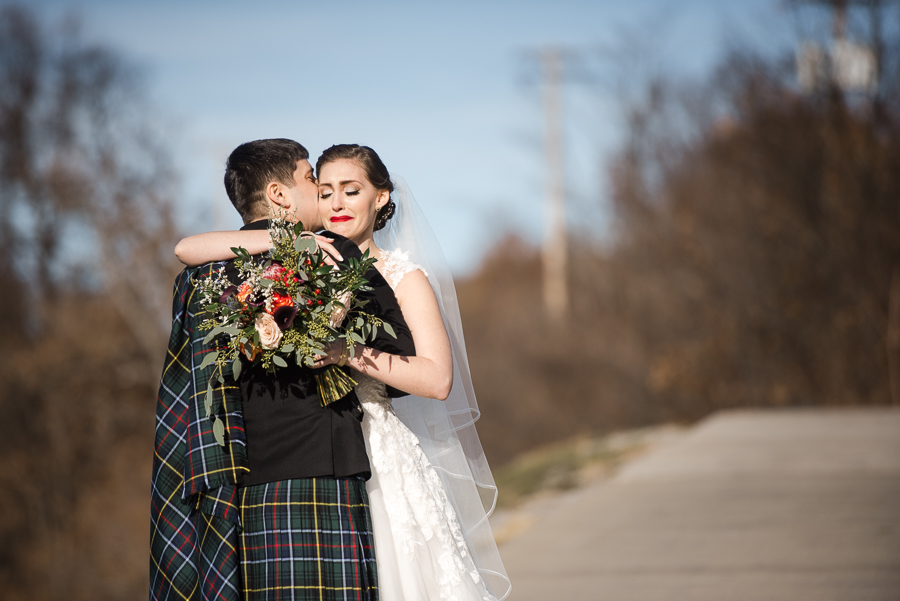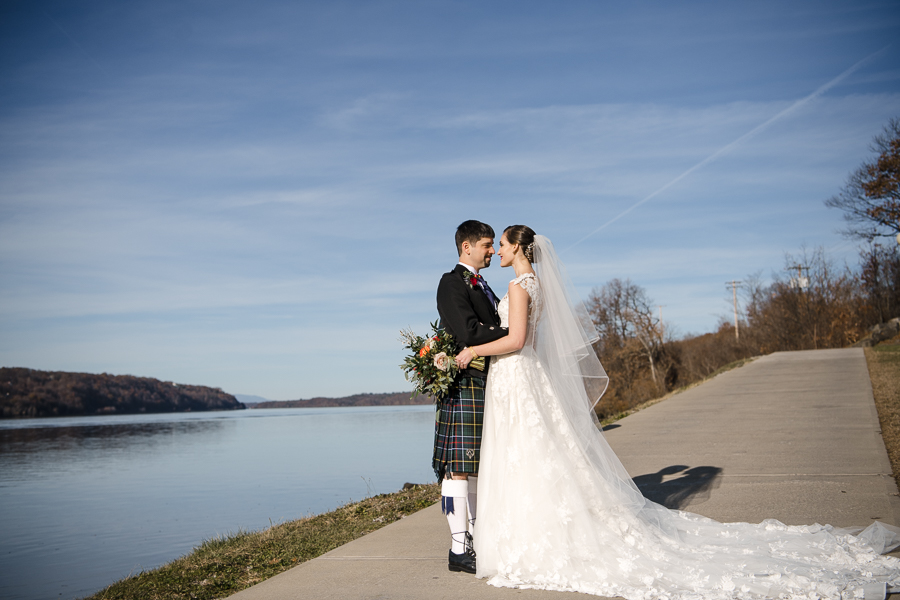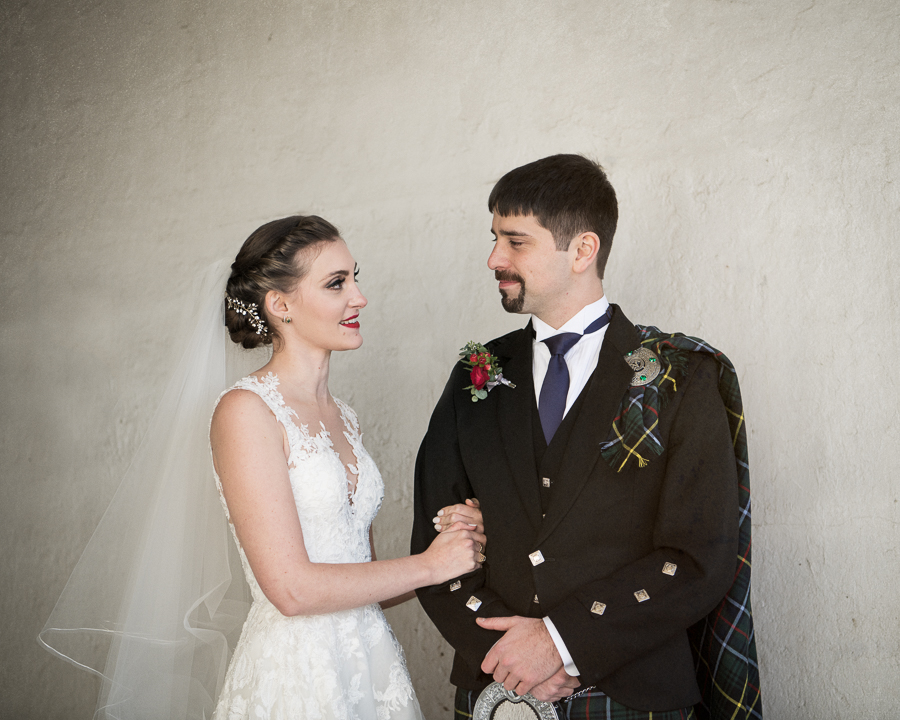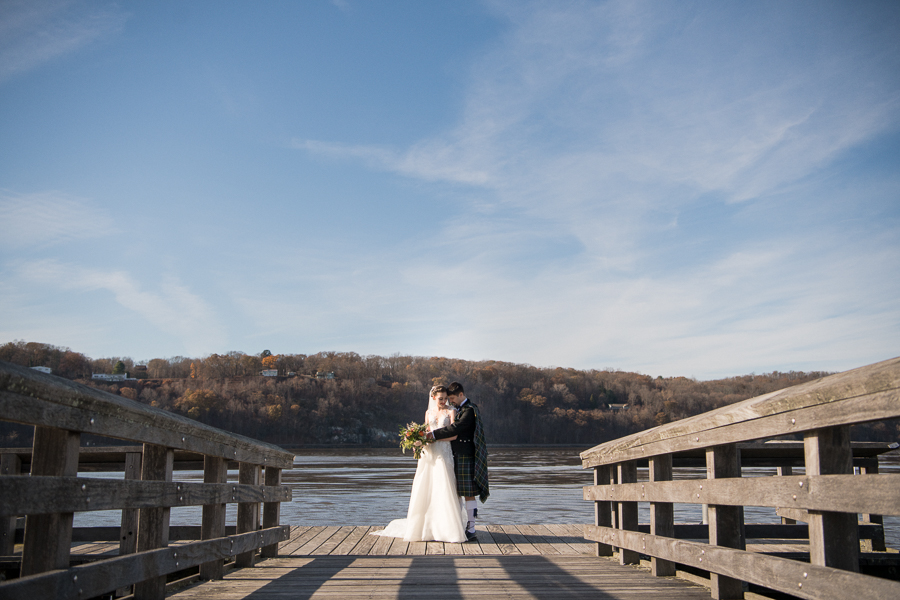 The chapel is unique because the altar is in the center rather than in the front. As photographers, we love all the unobtrusive access we have to their ceremony. It was a beautiful service, filled with emotion.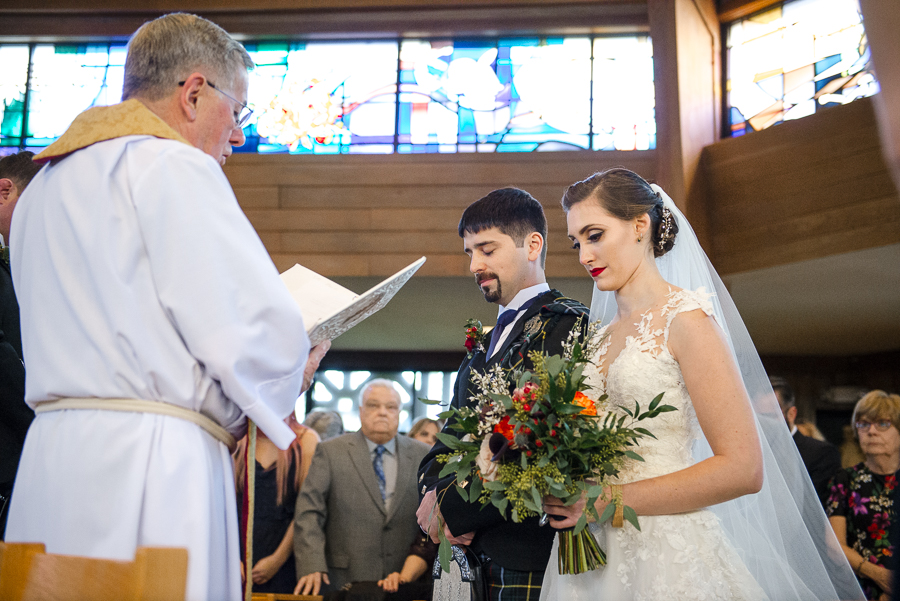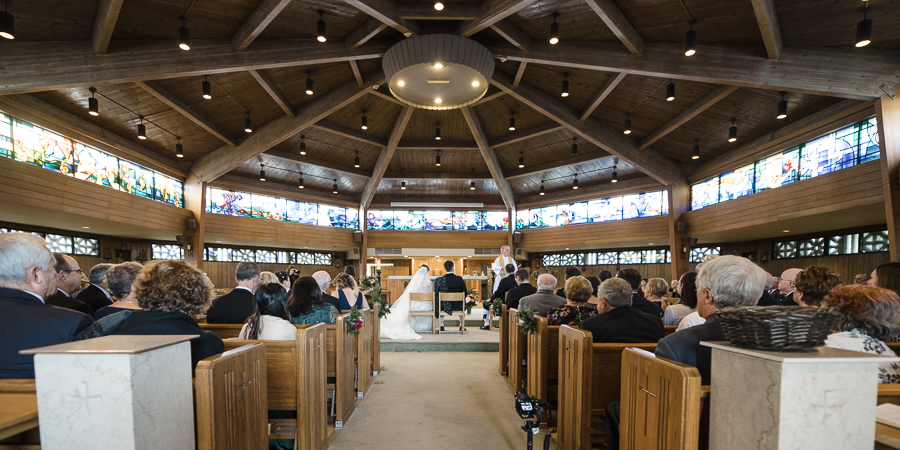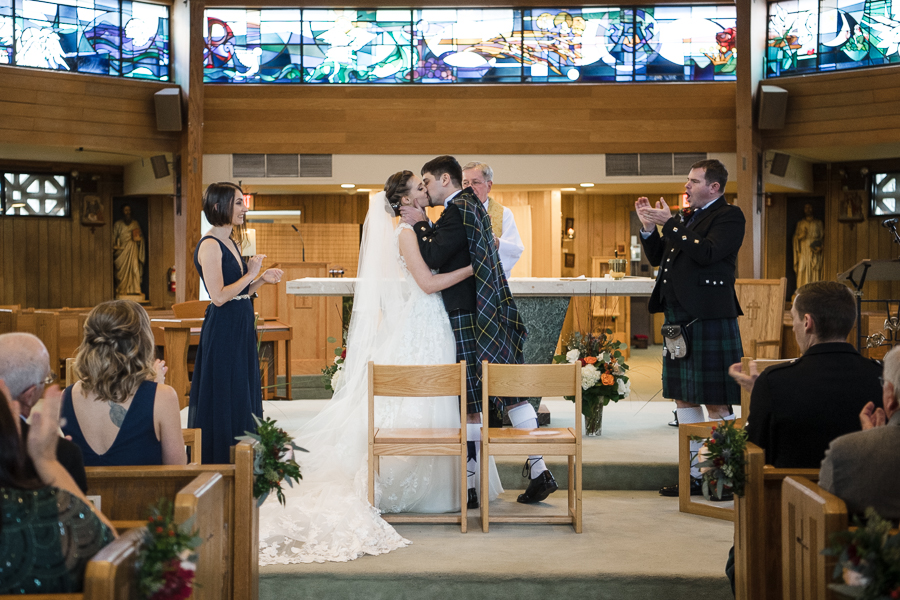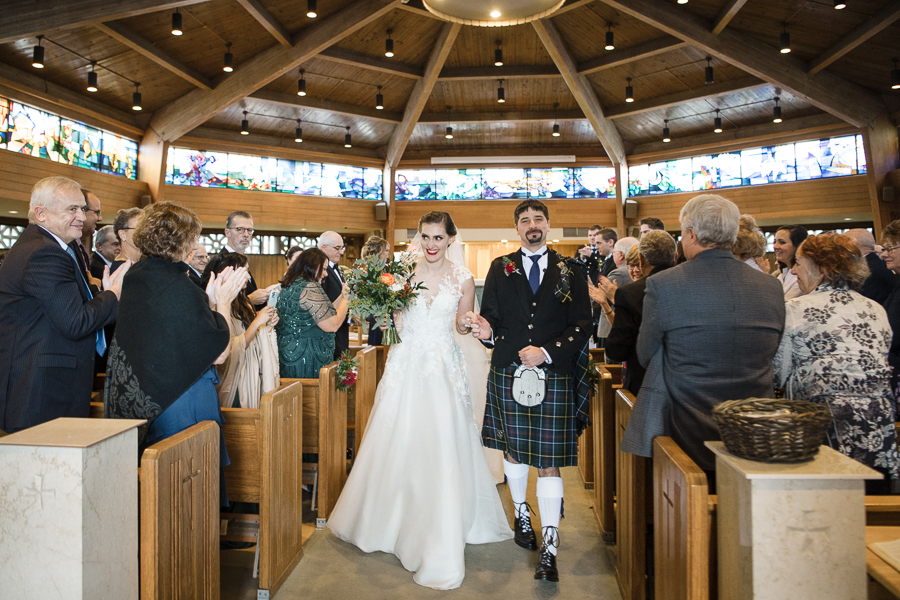 The ceremony ended with bagpipes as everyone left the church, which is always remarkable. As the light faded, we were able to get one more picture with the campus behind them.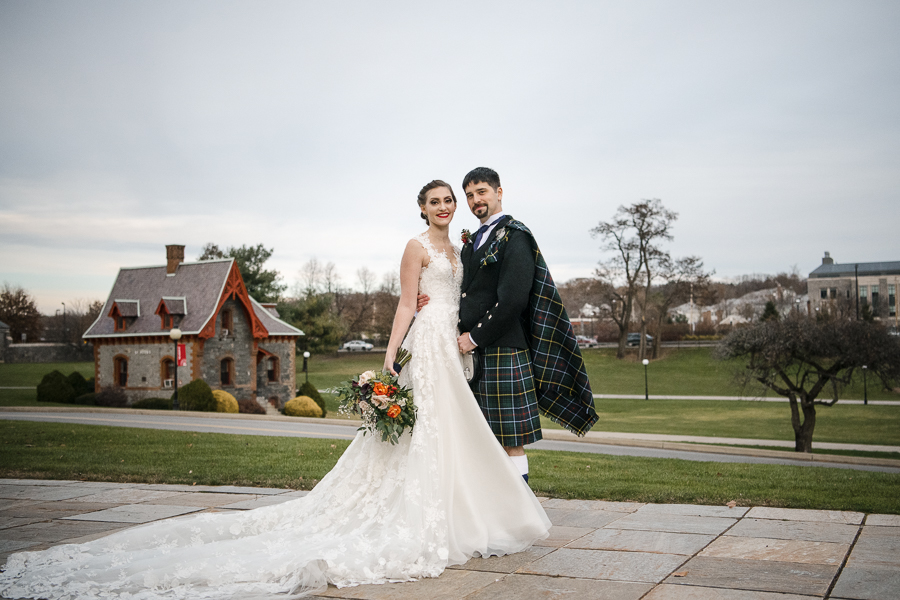 It's no secret that The Grandview has always been one my absolute favorite venues for weddings. In addition to the obvious Hudson River backdrop, Mid-Hudson Bridge view, and decor/design that no one else can come close to, the staff is incredibly accommodating and amazing. Flowers by Angel was the florist, also one of my favorites, created arrangements that were perfect.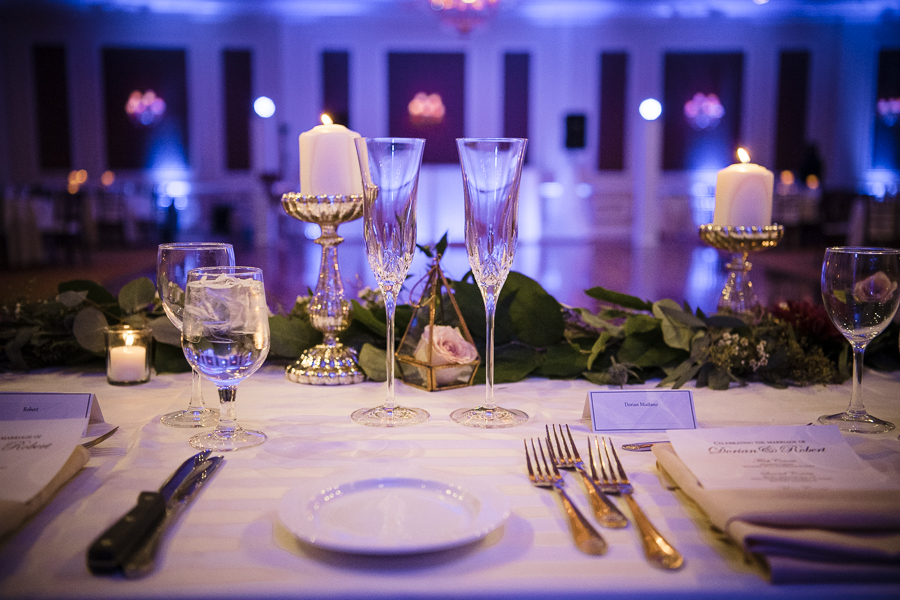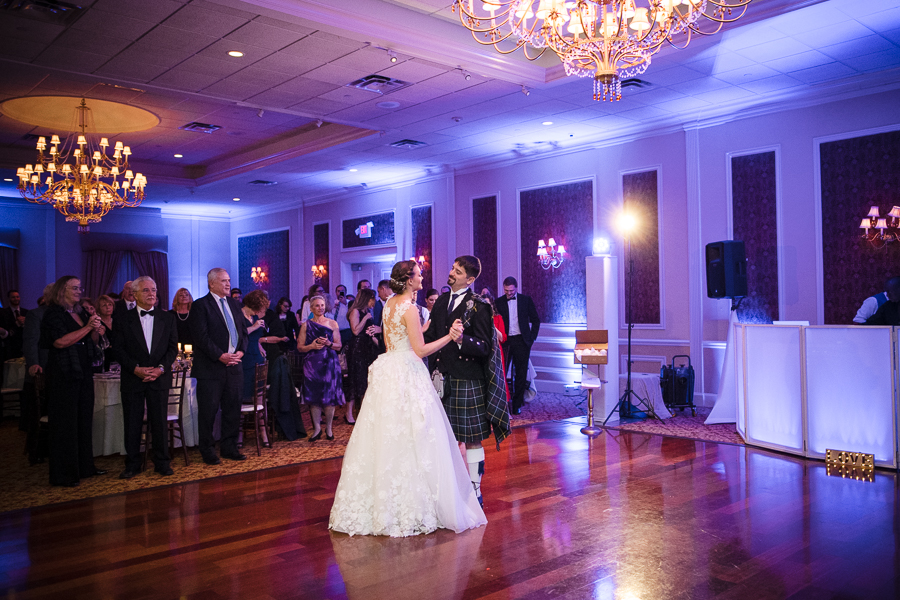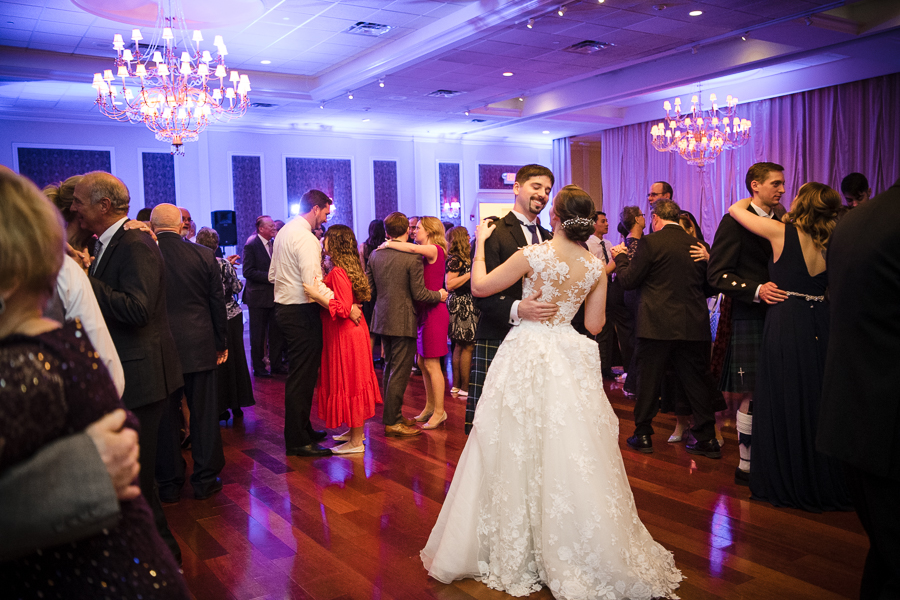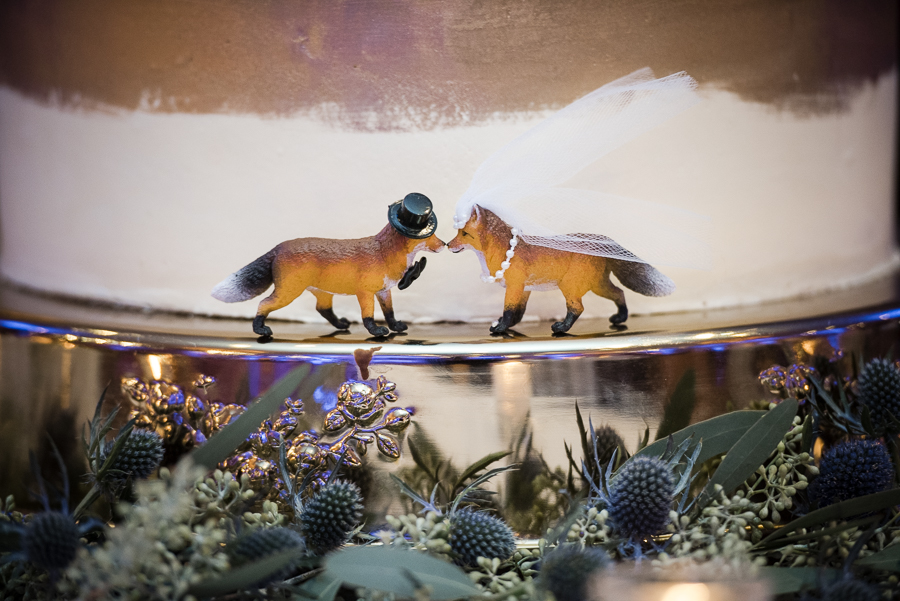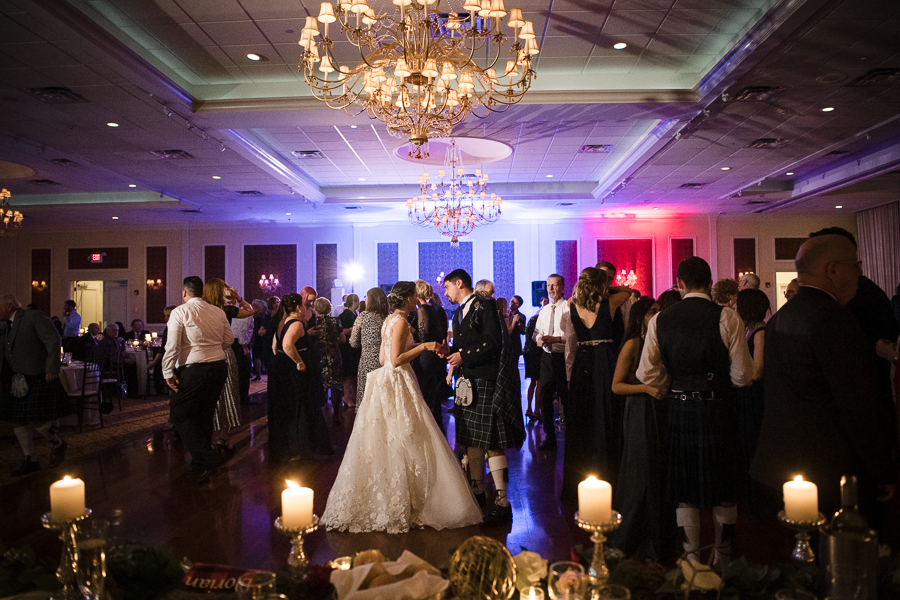 This was a wedding that I had a difficult summarizing for a blog post because everything about it was beautiful. Dorian and Rob are wonderful as people, and together they are a perfect match. We wish for them nothing but the best and are grateful to have been a part of their day.
Not to be missed, here is their romantic wedding short film, capturing their amazing day.
Be sure to follow us on Instagram for updates and the latest wedding photography and cinematic wedding video in New York & New Jersey.