Classically romantic is the best way to describe Brittany and Freddy's FEAST at Round Hill wedding in Washingtonville NY. To start the day, Brittany and her bridesmaids and family had an such air of certainty as they readied for the day. Not by coincidence, Freddy and his guys had the same confidence. It was a day they'd waited for, and knowing this would be a great day for all, they were very ready to go.
Their wedding ceremony took place at the magnificent chapel at The Mount Academy in Ulster Park, a 100+ former seminary on the banks of the Hudson River. They chose the colorful, picturesque FEAST at Round Hill in Washingtonville for their fun-filled reception.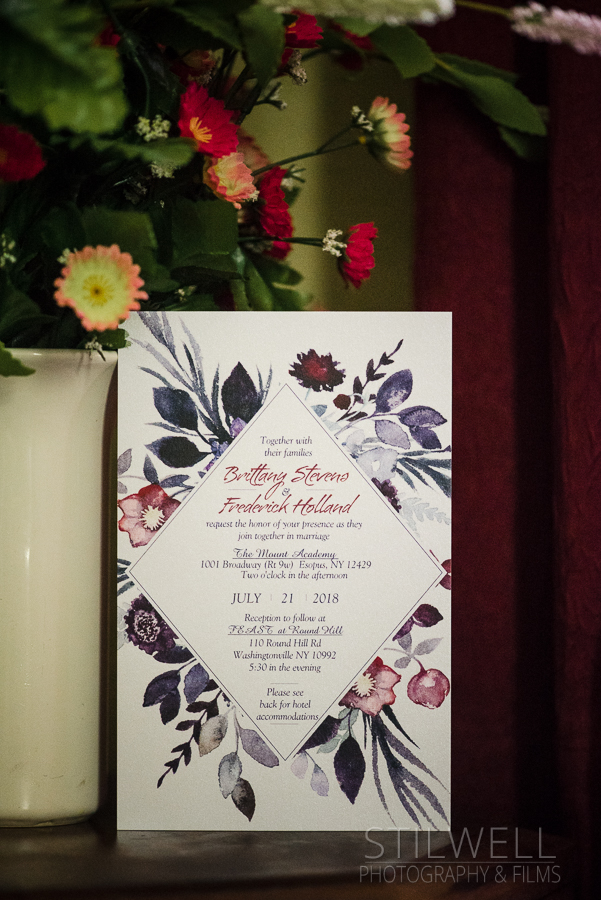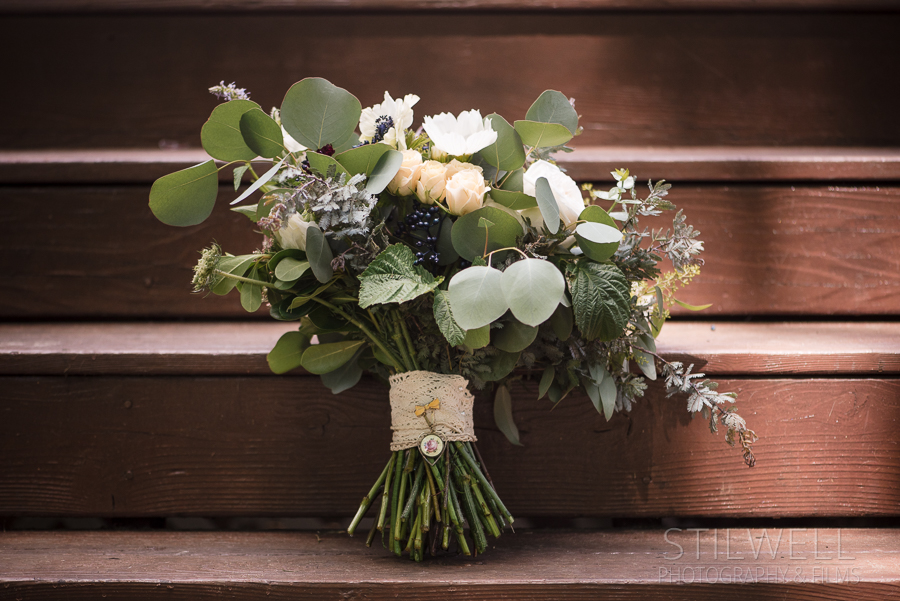 An elegant bouquet perfectly set with the colors and the romantic style of the day.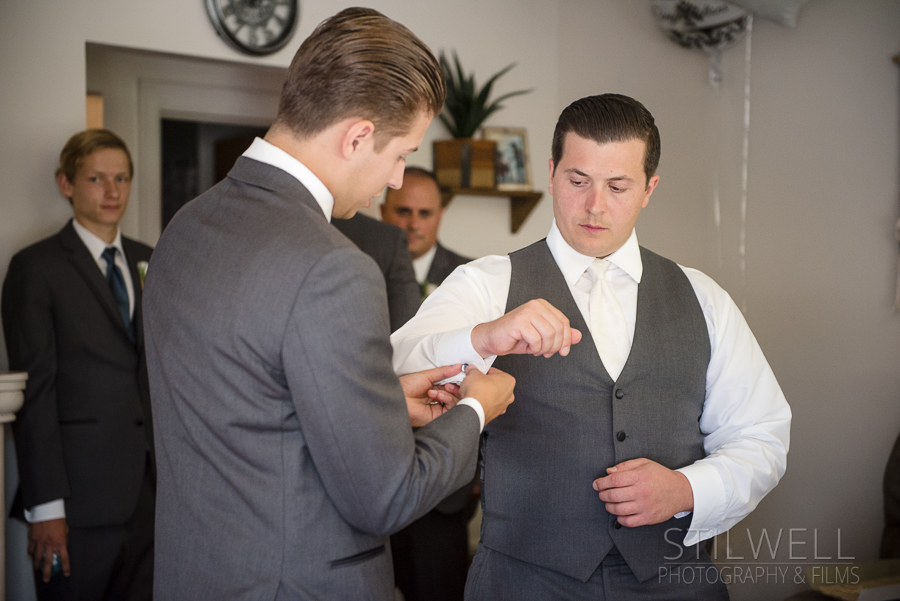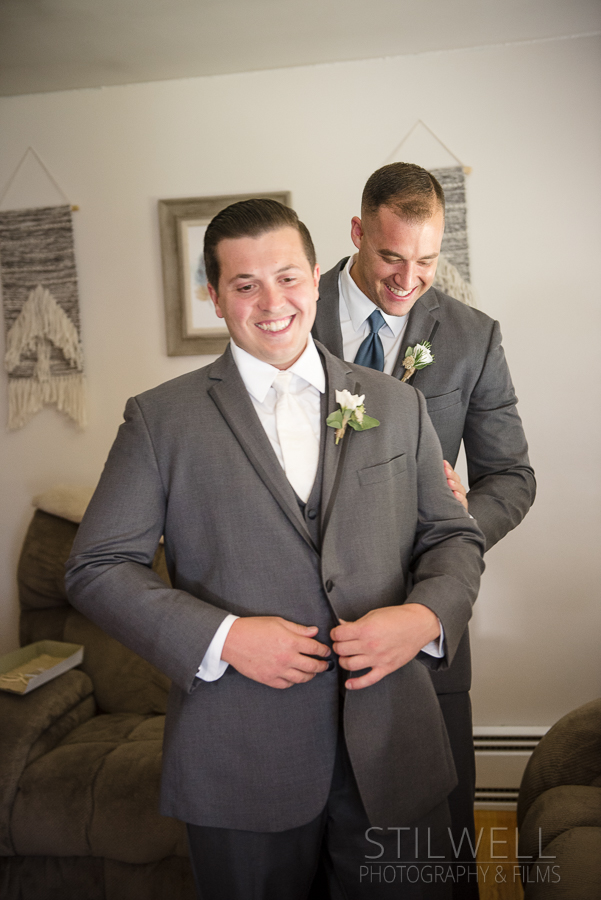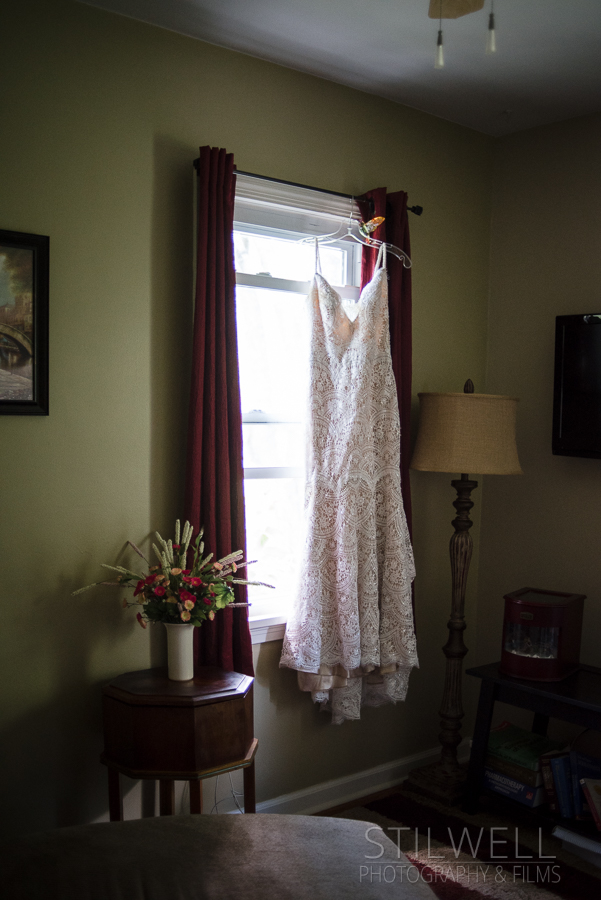 Brittany's stunning dress by Willowby Watters was timeless and elegant.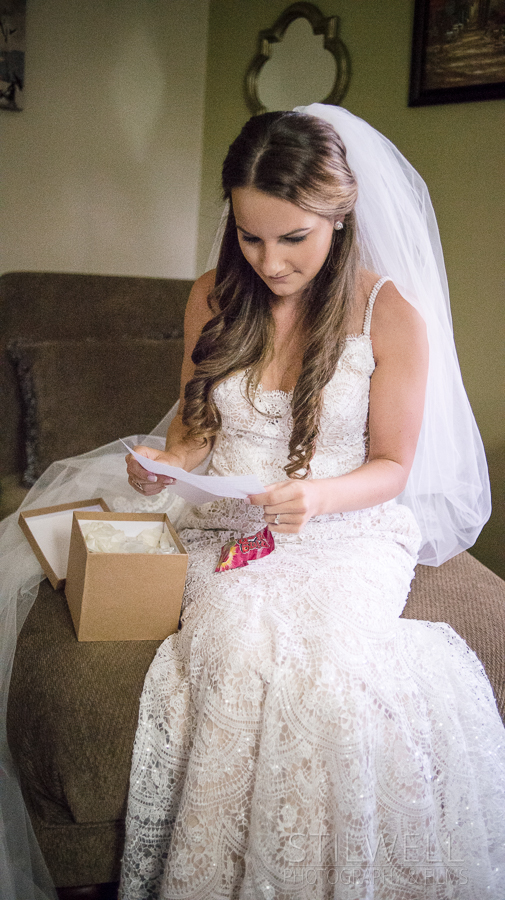 Brittany was surprised by and absolutely loved the gift that Freddy had made for her, a keepsake from when the first met and started dating.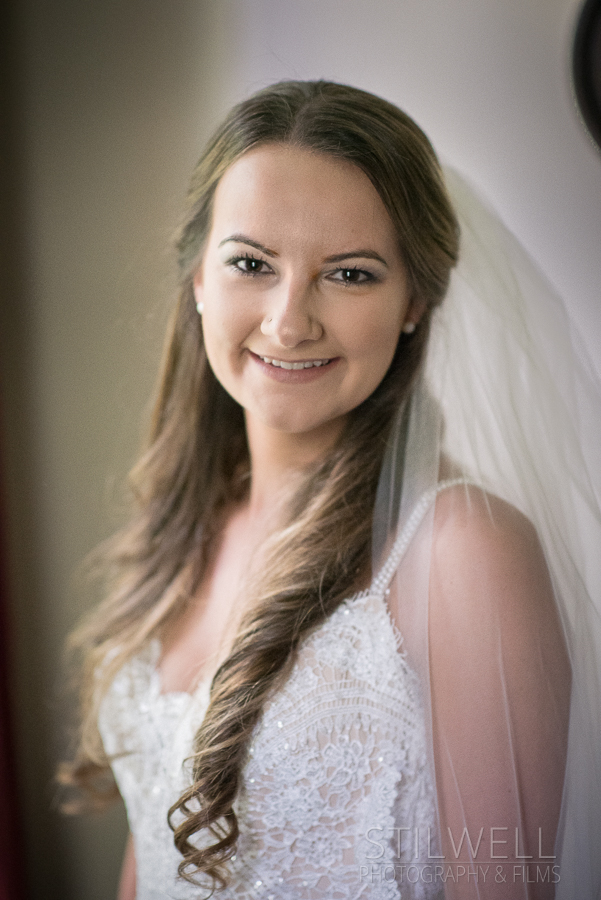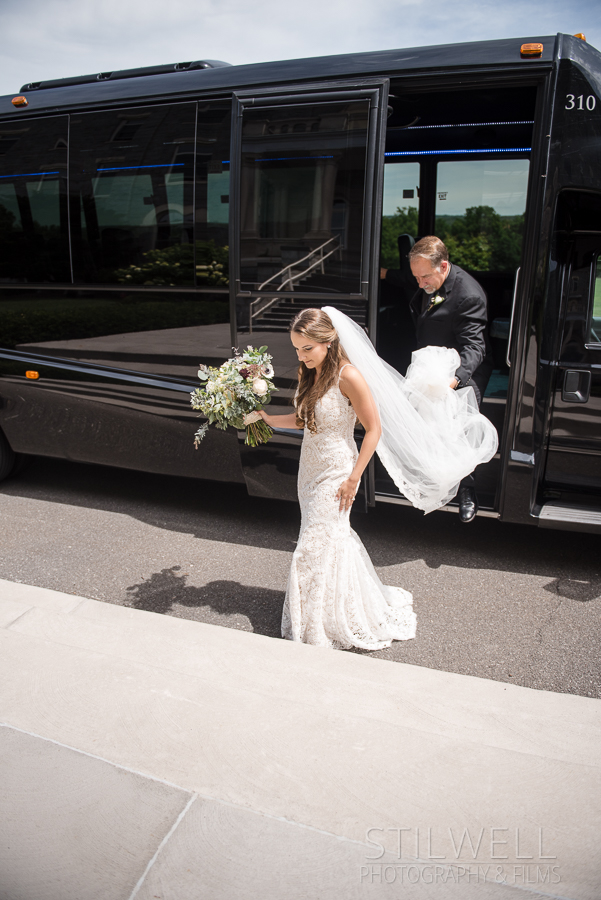 Brittany's dad was amazing across all tasks as he was devoted to making the day perfect for his daughter.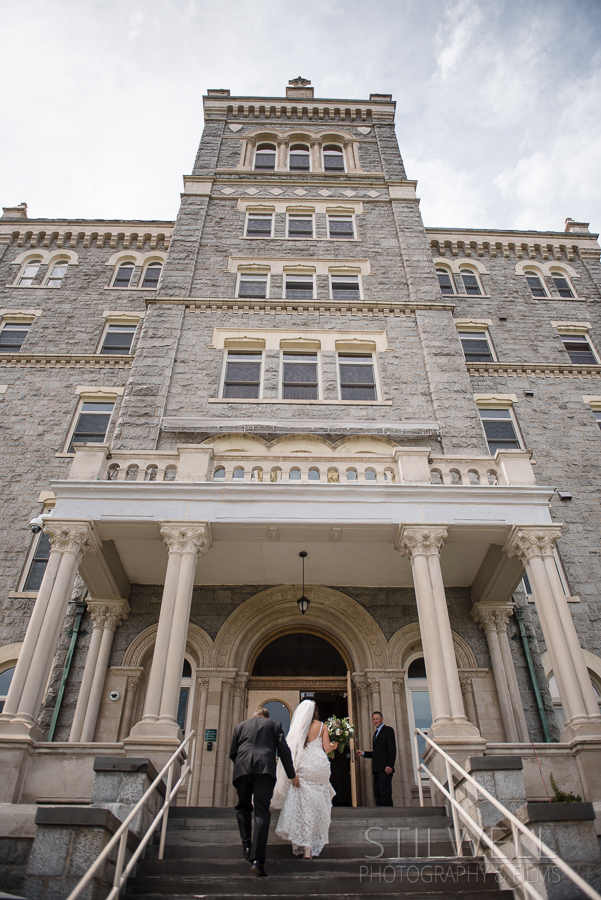 The massive steps into The Mount Academy Chapel are breathtaking, literally. There are so many!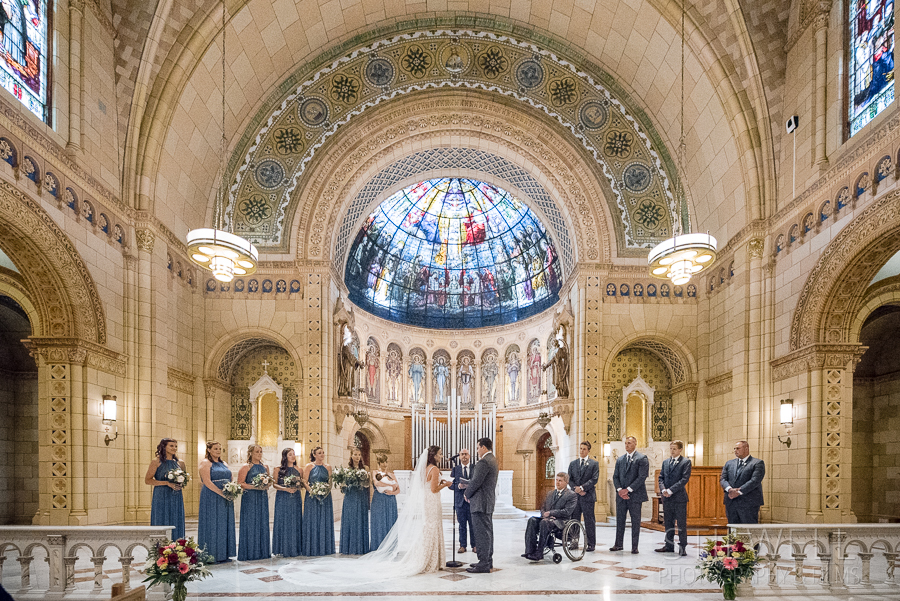 I found the chapel's altar stunning and very humbling with is size and details. Brittany and Freddy's ceremony was emotional, filled with tears and laughter.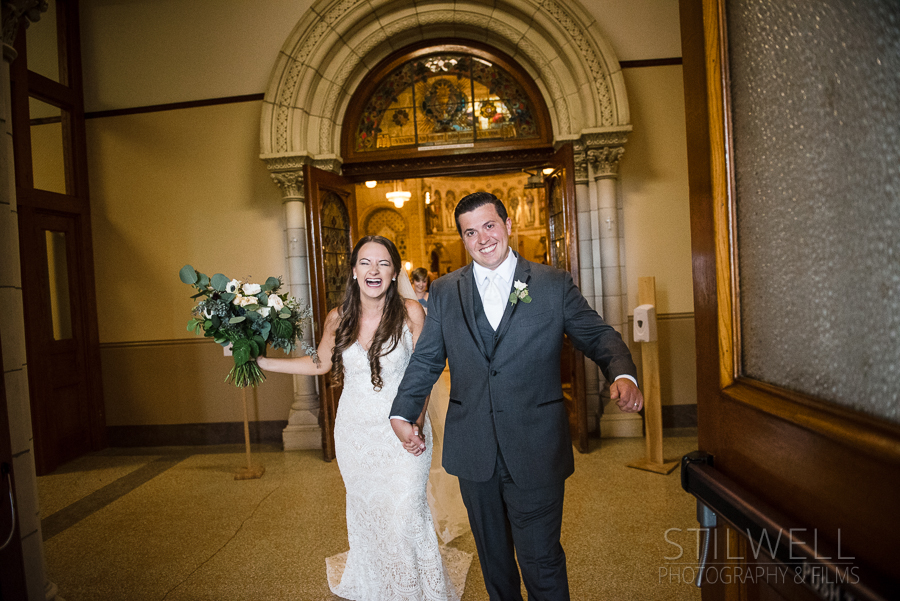 This is one of the pictures of the day that gives me a smile the most.
Pure joy and exhilaration is unmistakable as they practically run from their completed ceremony, the "hard" part now over.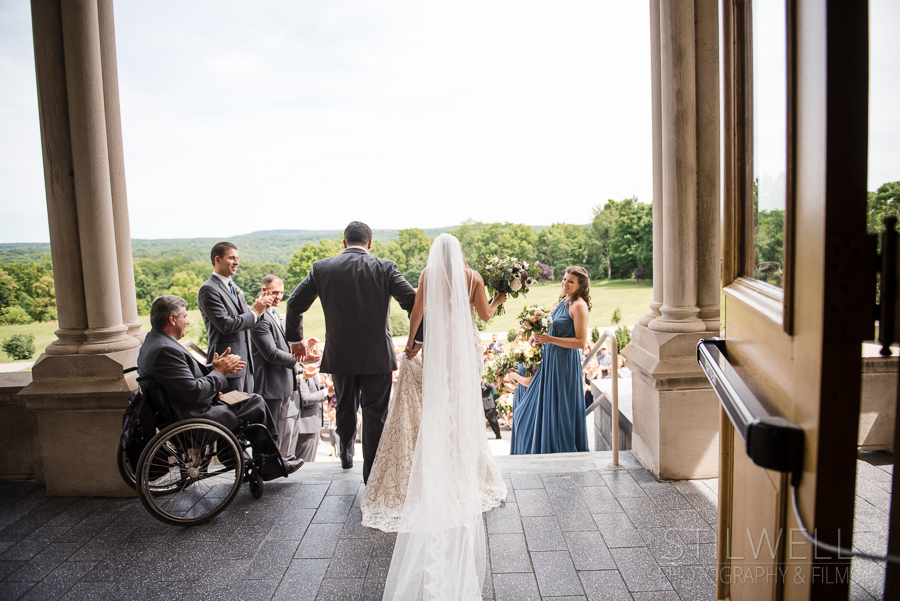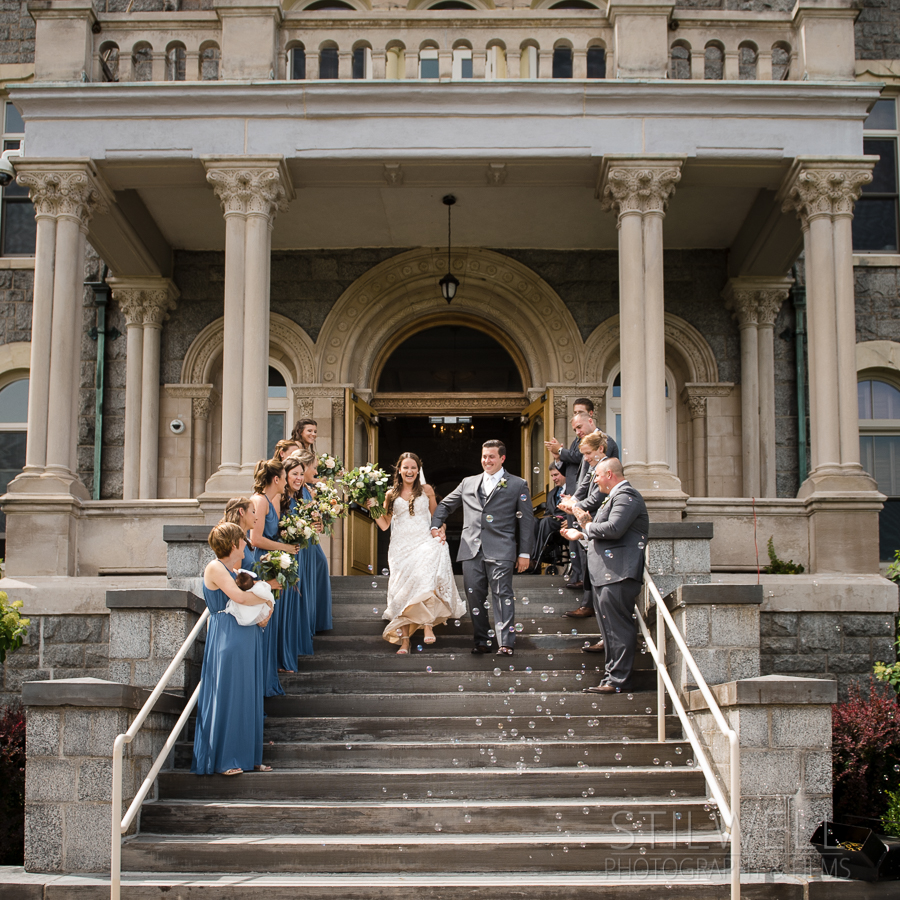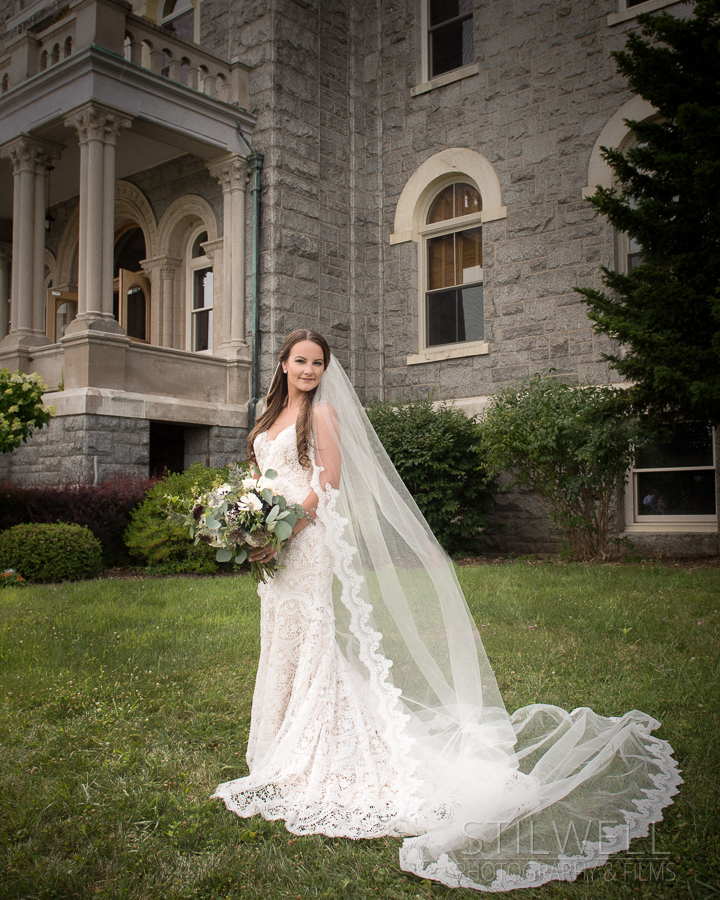 Above all, a portrait of each the bride and the groom will stand the test of time, enjoyed by generations to come.
I feel so strongly about taking the time to make such pictures, and Brittany and Freddy were all in.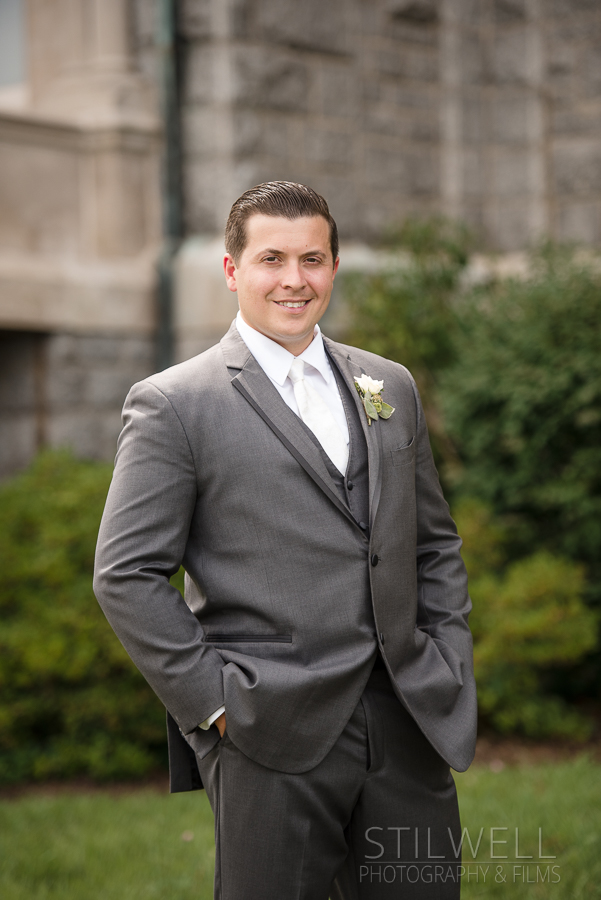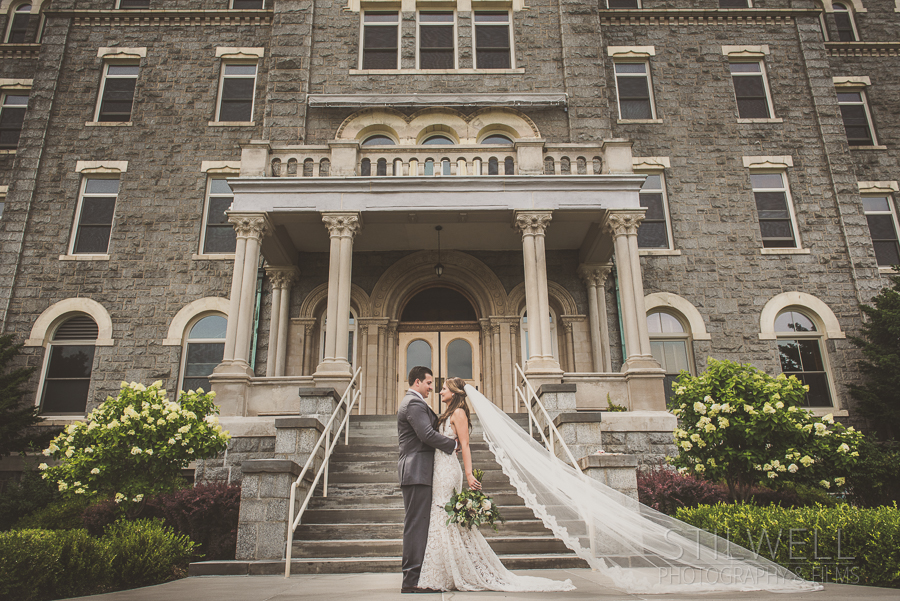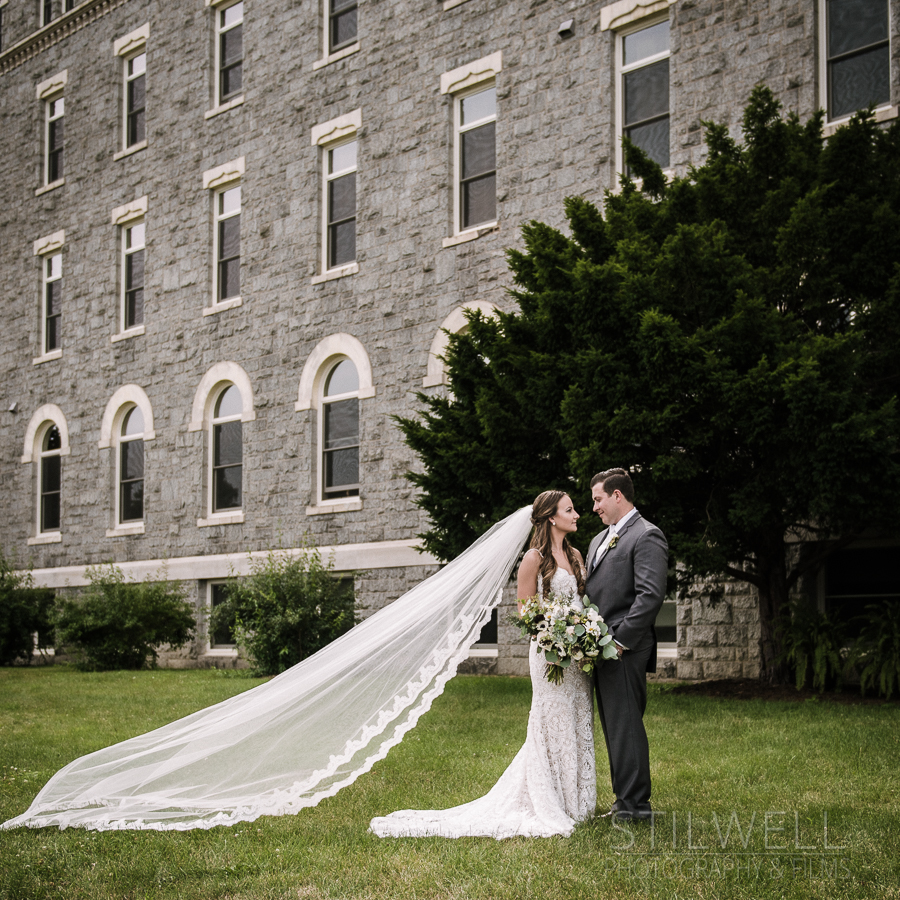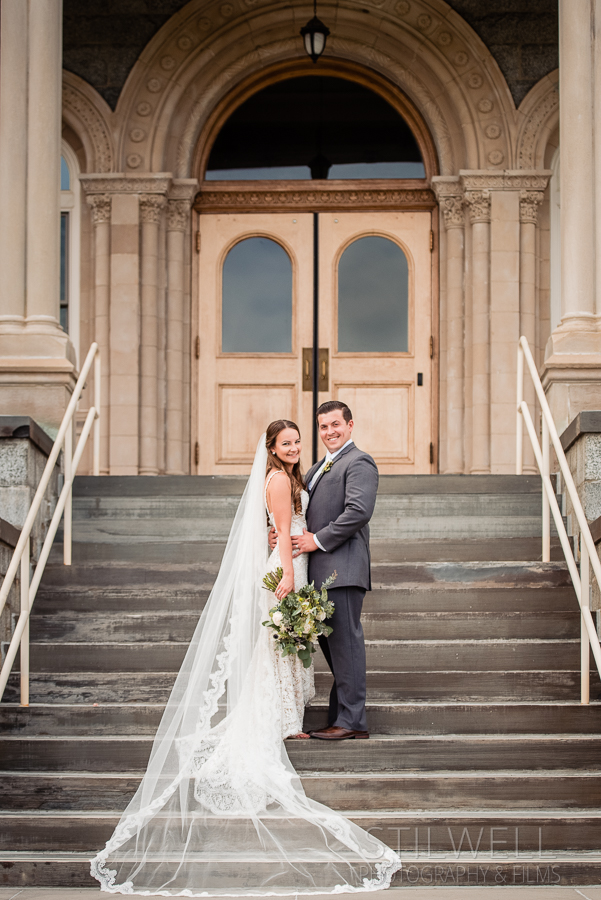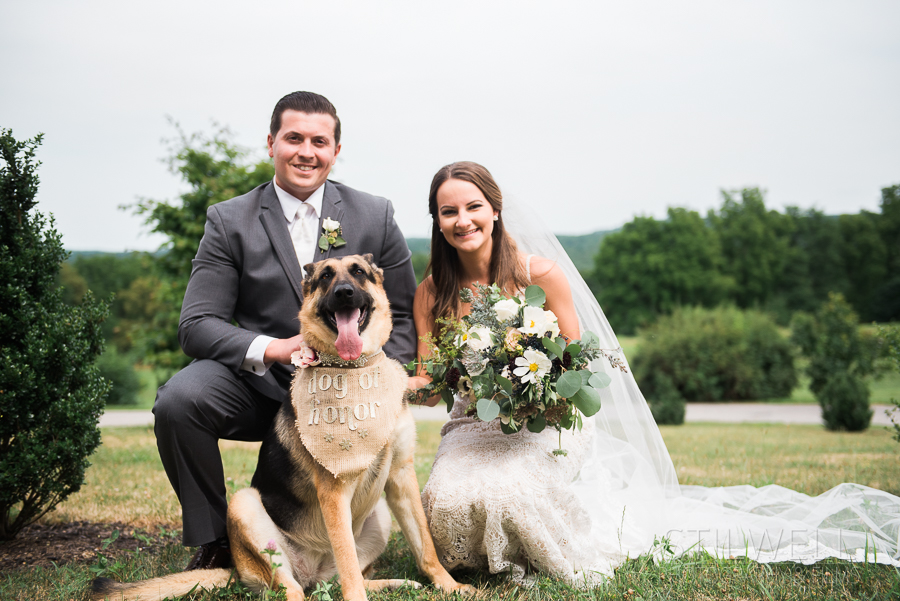 Their beautiful German Shepard was perfectly behaved as the Dog of Honor because she knew exactly how to pose with her mom and dad.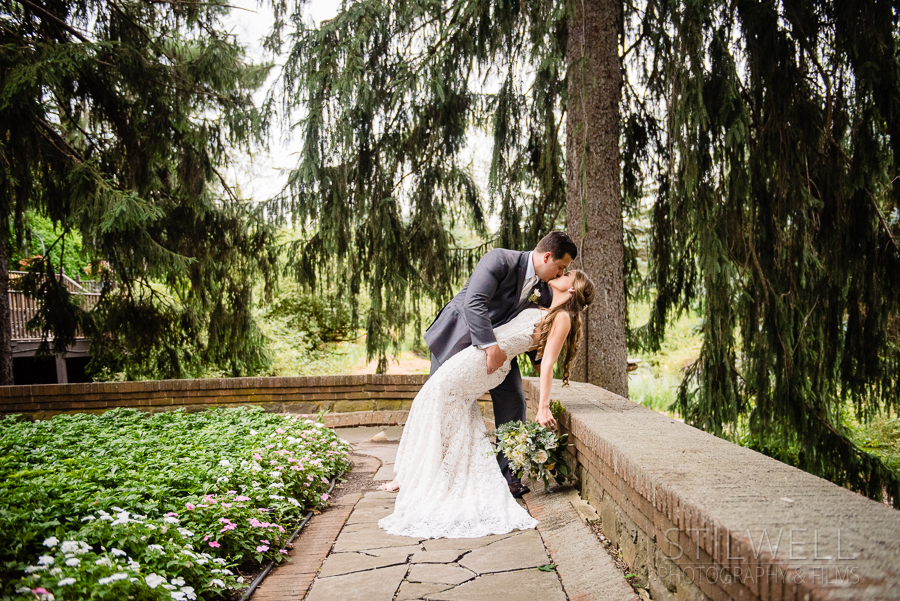 I consider the ever-romantic FEAST at Round Hill has many (almost too many) locations to take pictures in the lush landscape.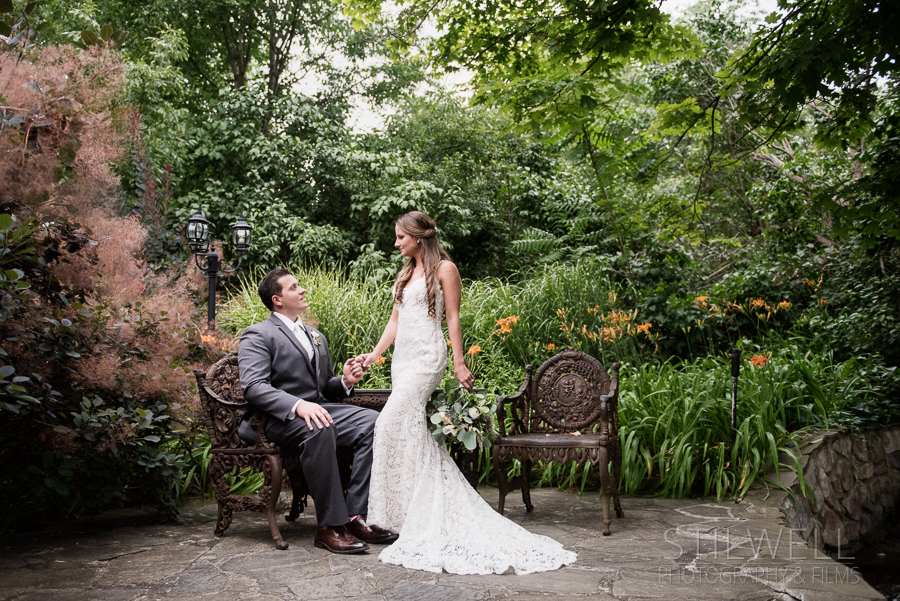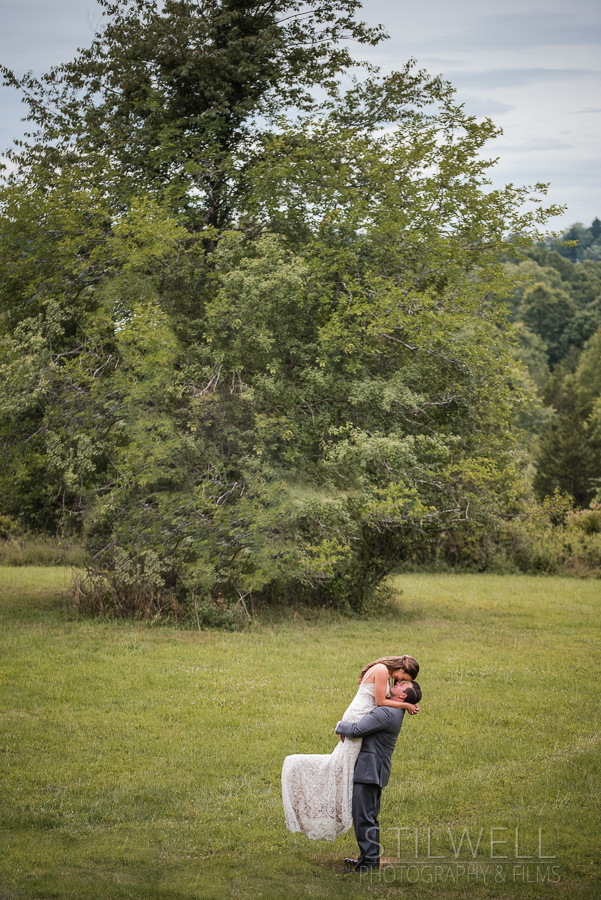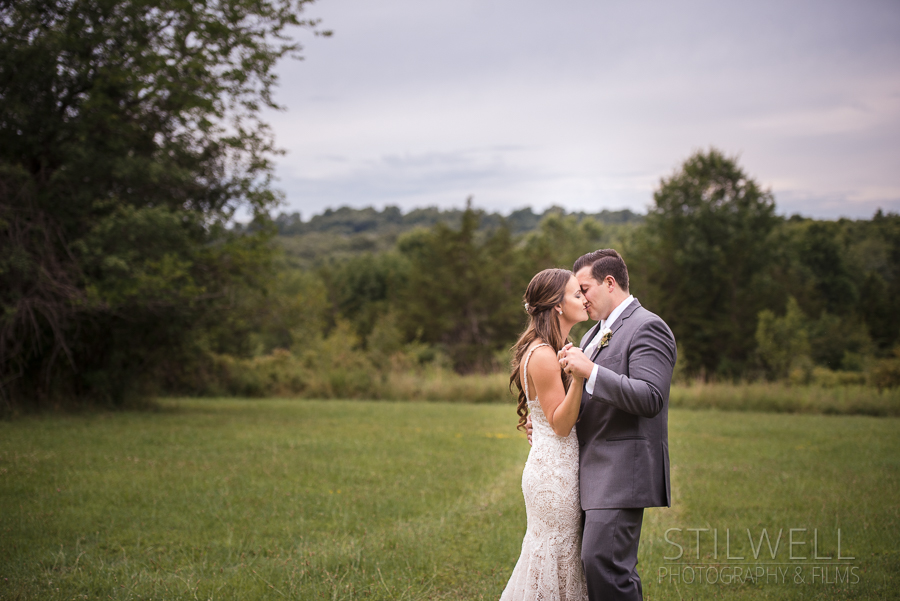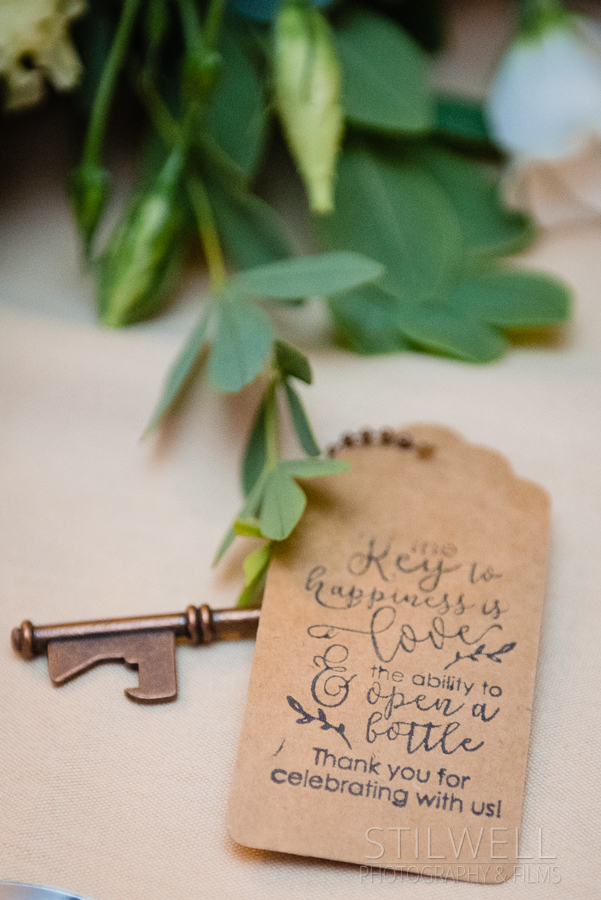 Even in their choice of bottle opener favors, a romantic notion is the "key" to happiness is love. Also, the ability to open a bottle is always awesome.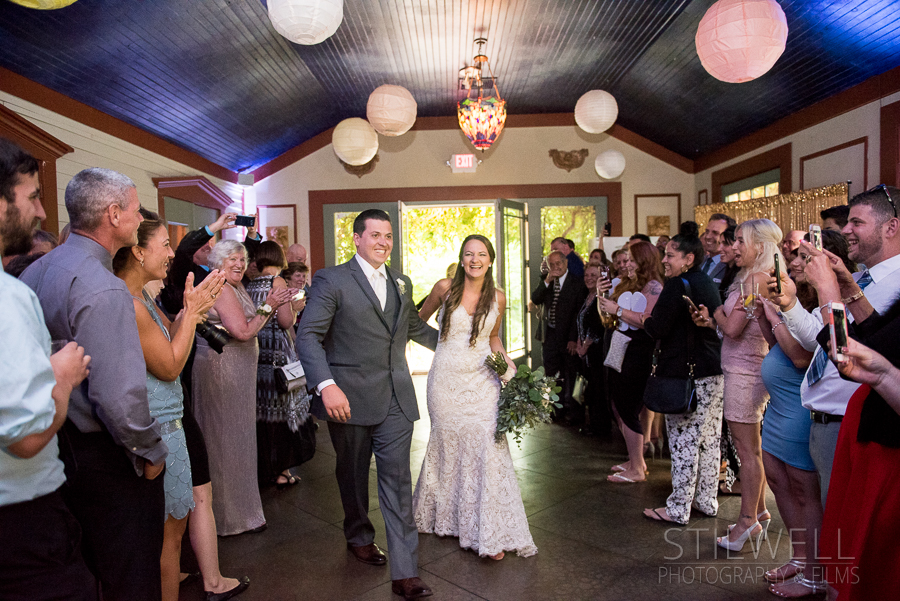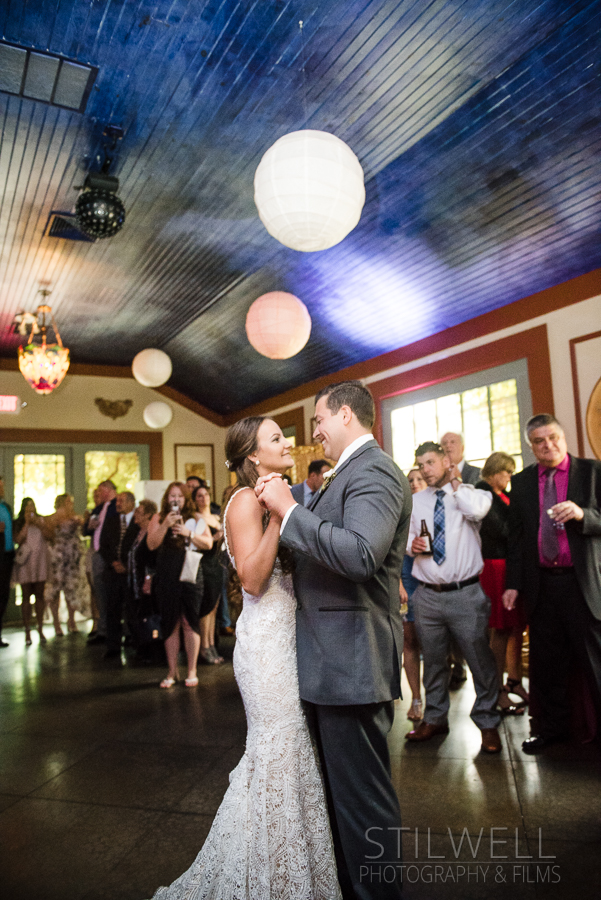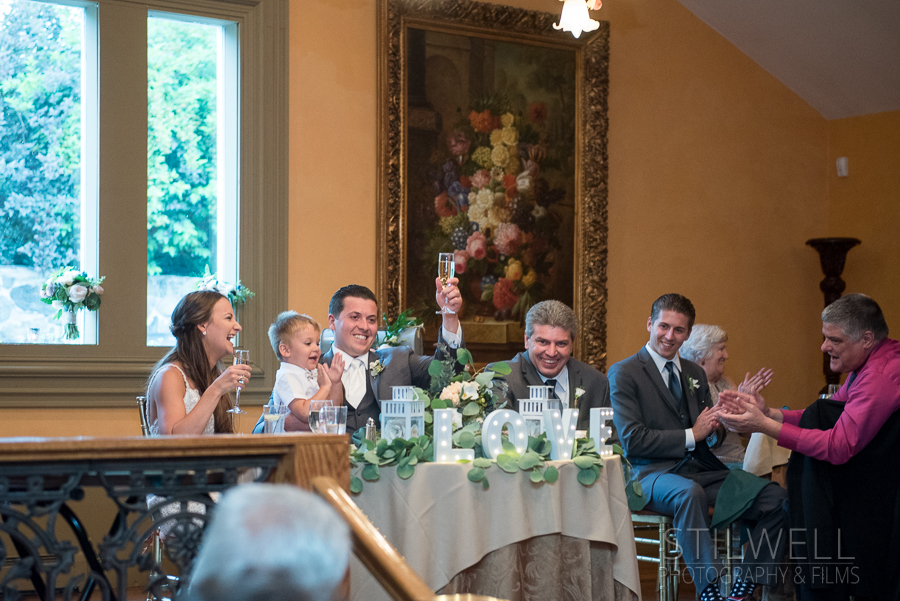 Freddy's Best Man Erik had everyone smiling and laughing with his toast honoring the happy couple.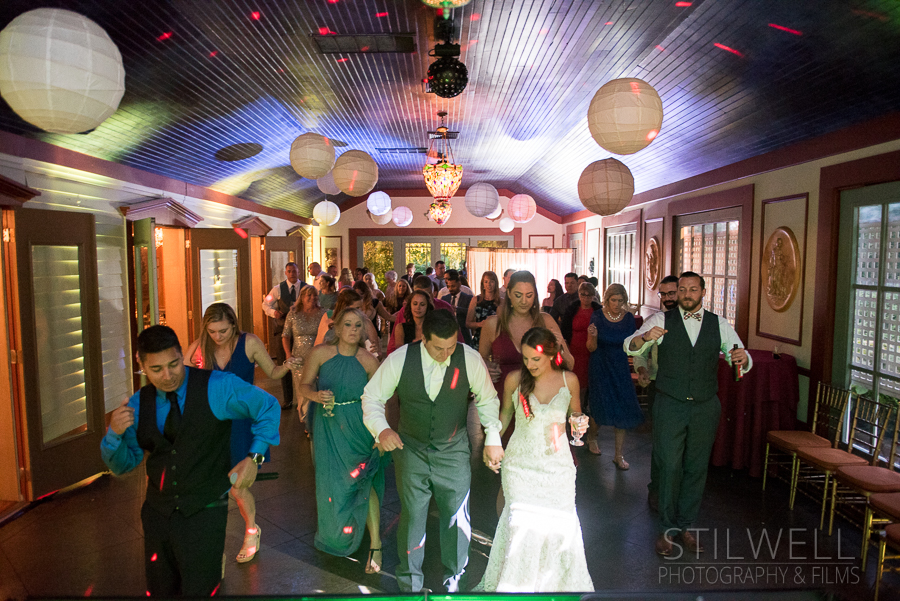 And when you can't get the steps straight for that line dance, Mark of All Occasions Music can get you through it.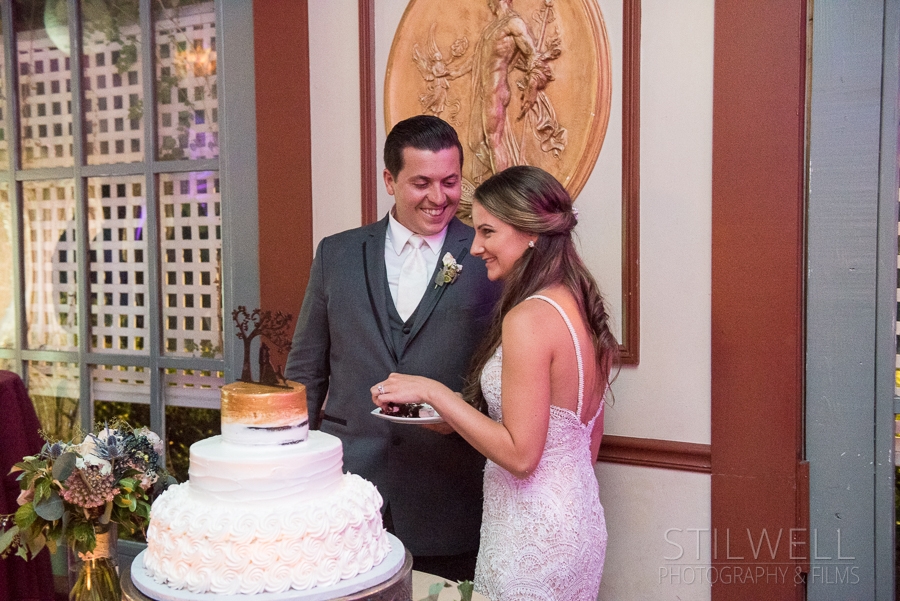 It was wonderful to be a part of Brittany and Freddy's wedding celebration, the whole day being about everlasting love, committment, and romance.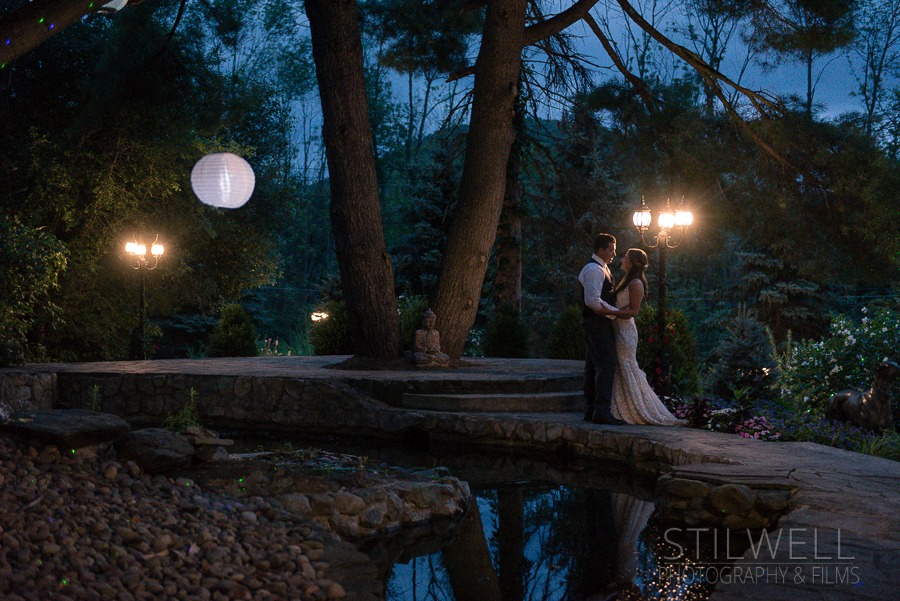 FEAST at Round Hill Wedding Details
Wedding Photography: Stilwell Photography & Films | Alisa Stilwell
Additional Photography: Rebeca Federico
Hair & Makeup: Victoria Nichols
Dress: Willowby Watters
Florist: Twilight Acres Home Grown
Wedding Venue: The Mount Academy | 1001 Broadway, Ulster Park NY
Reception: FEAST at Round Hill | 110 Round Hill Rd. Washingtonville NY
Officiant: TJ Martelli
Entertainment: All Occasions Music Productions | Tom Ryan
Be sure to follow us on Instagram for updates and the latest wedding photography and cinematic wedding video in New York & New Jersey.