Brotherhood Winery in Washingtonville NY was a unique and rustic location for Meghan and Andrew's Wedding. If you've never been to Brotherhood Winery, I highly recommend it. It has been in business for 180 years, making it America's oldest winery, and if you can take a tour of the wine cellar, it's worth it.
Meghan and Andrew's wedding day was a much awaited chapter in their love story. They each prepared for the day with a calmness and certainty that this was to be one of the best days of their lives. When they saw one another at their First Look, their relief was obvious. They enjoyed every moment they had together.
They honored their deep connection and long relationship in one of the most heartfelt ceremonies I've seen. There were speeches and readings, and they took turns reading their very full vows. There were even two people dear to them who acted out the scene from, "When Harry Met Sally", which if you didn't know better, it would seem as though Nora Ephron had them in mind as inspiration when she wrote it. That's how unique their ceremony was.
The reception was exciting and the decor was colorful. Everyone had the same zest for a good time that Meghan and Andrew had. The music by The Silver Arrow Band kept the crowd on its feet from the minute they started playing. Delicious wine was served with the equally delicious food. It was an amazing time had by all, and best of all, Meghan and Andrew could start their married lives together.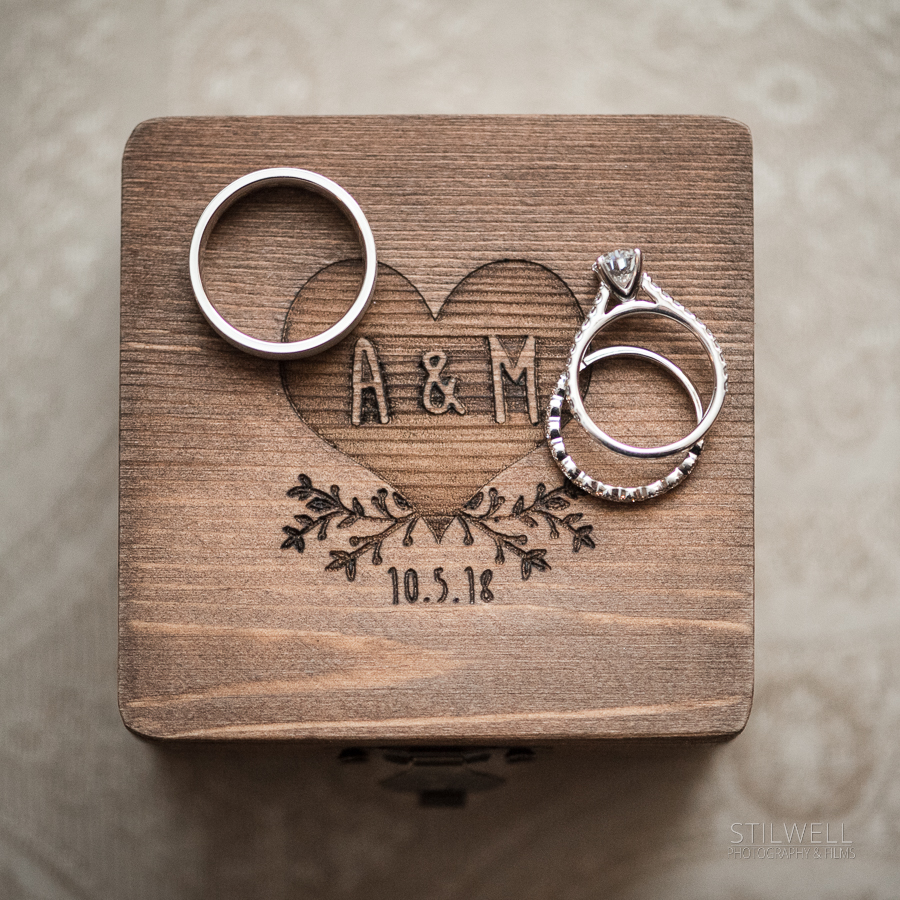 Such thought went into all the details of the wedding, as this engraved ring box shows.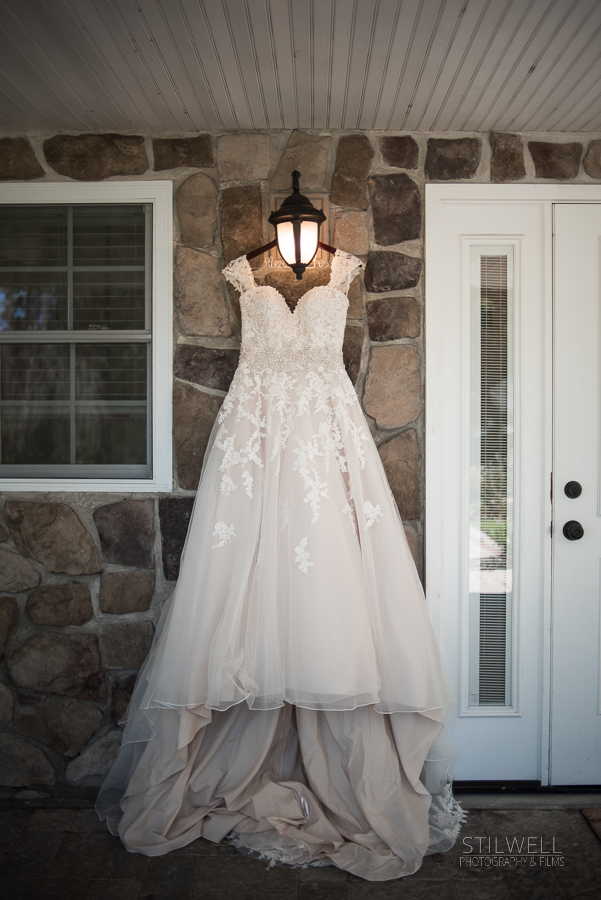 Meghan's Essense of Australia Dress was the perfect choice.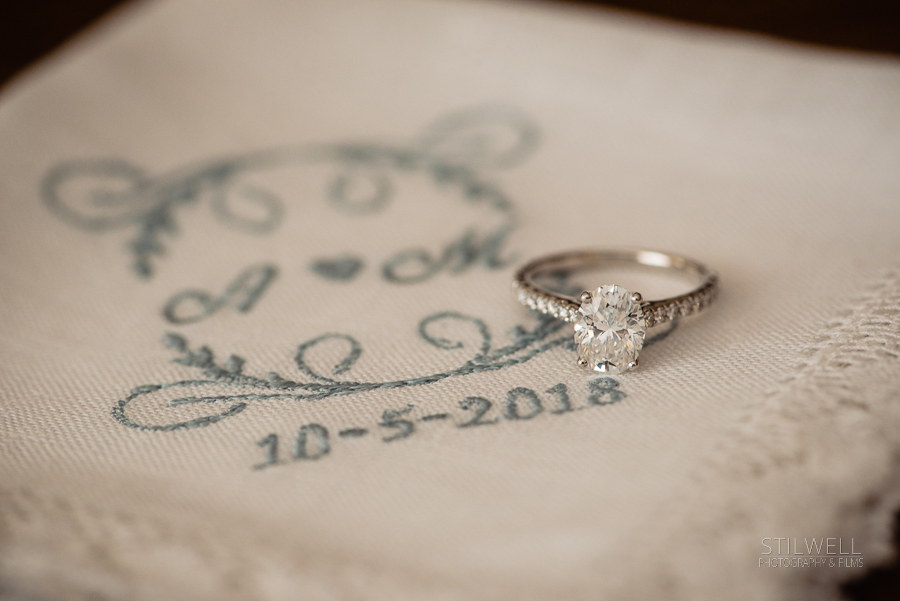 Embroidered handkerchiefs were a nice touch. They both had one on hand.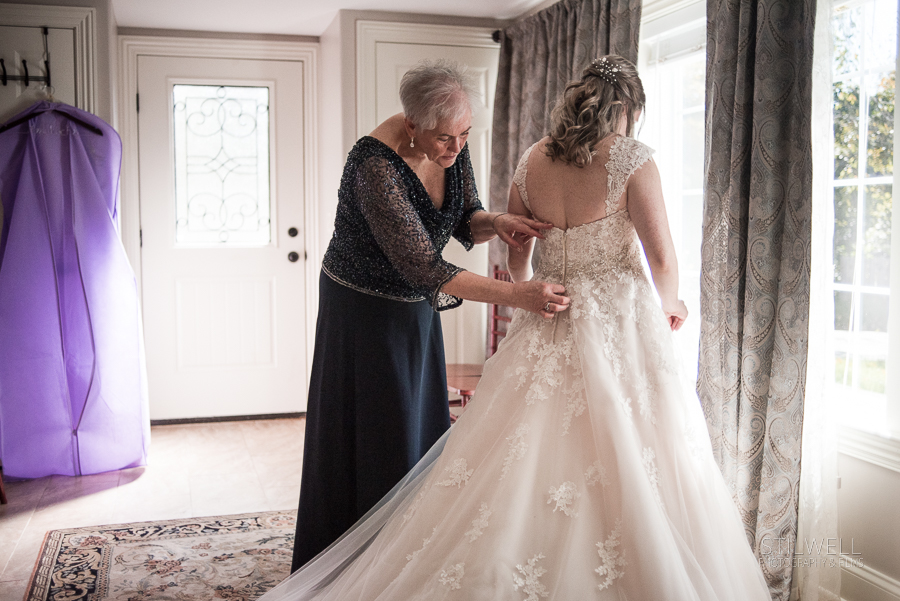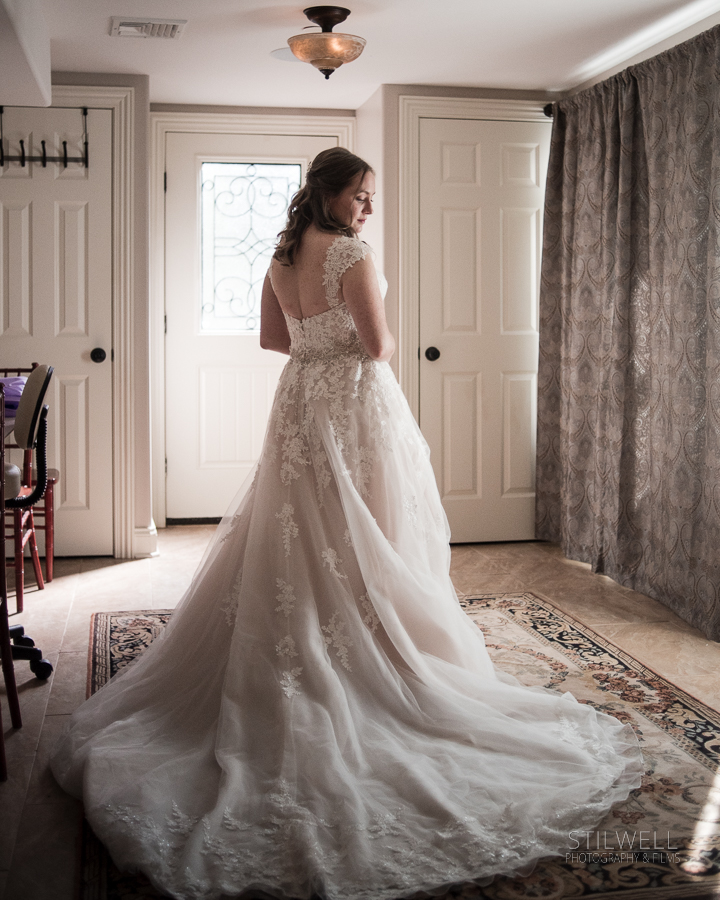 Meghan's mom helped her dress, and her train was full and elegant.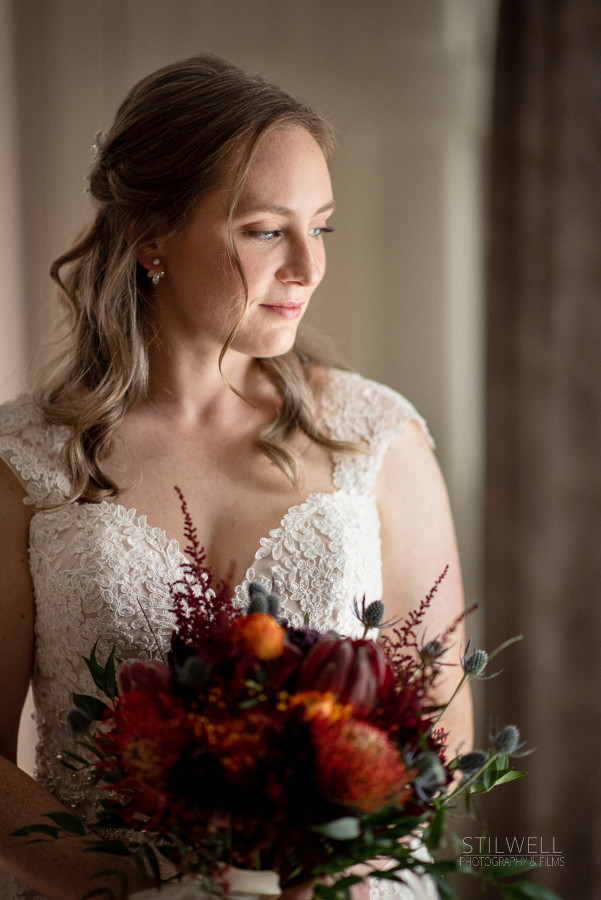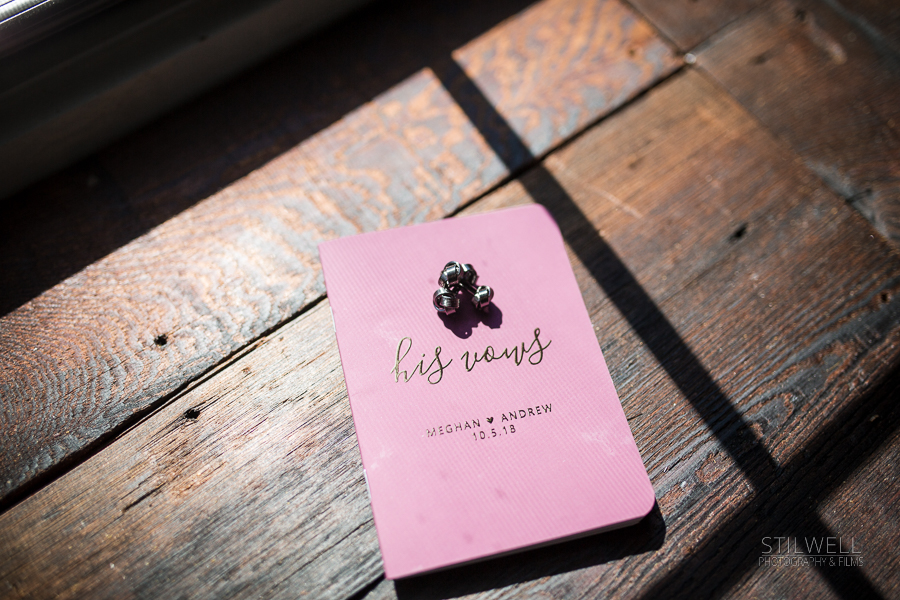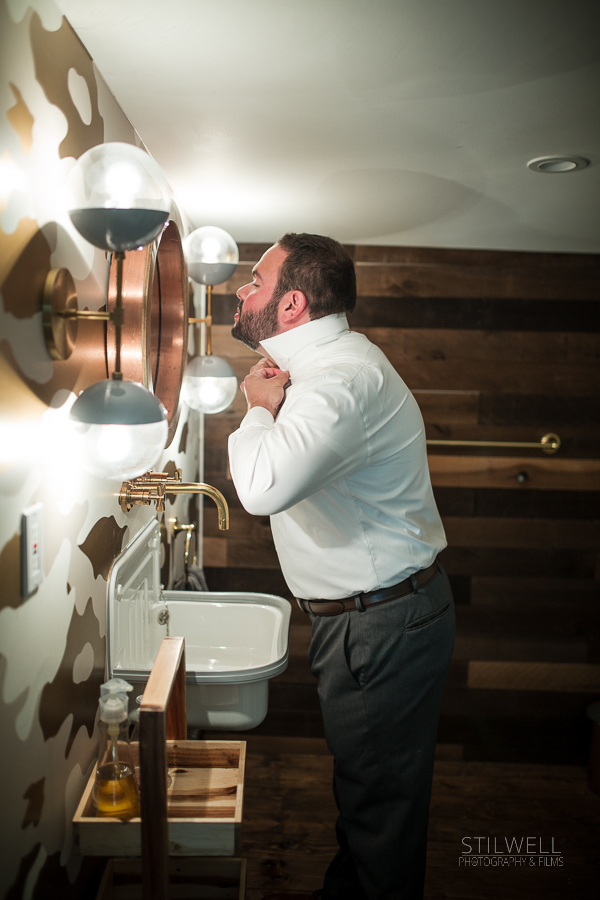 Andrew was not too far away getting ready. He couldn't wait to see his beautiful bride.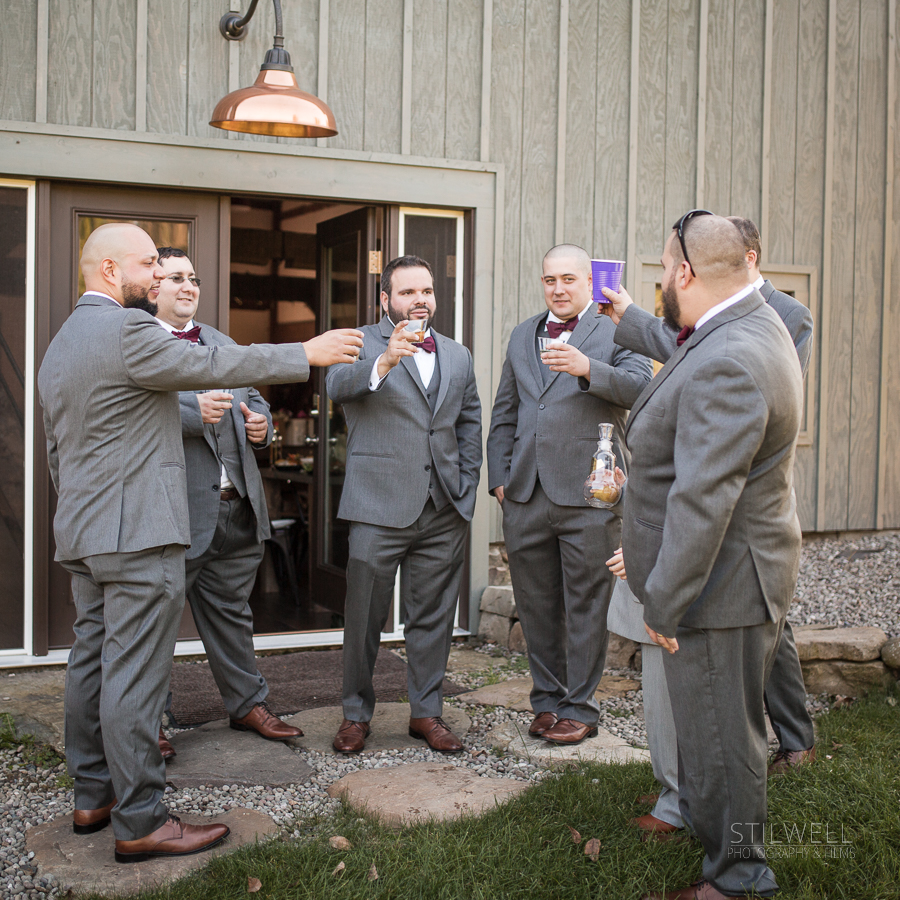 Andrew and his guys shared a sincere moment with a shot (or 2).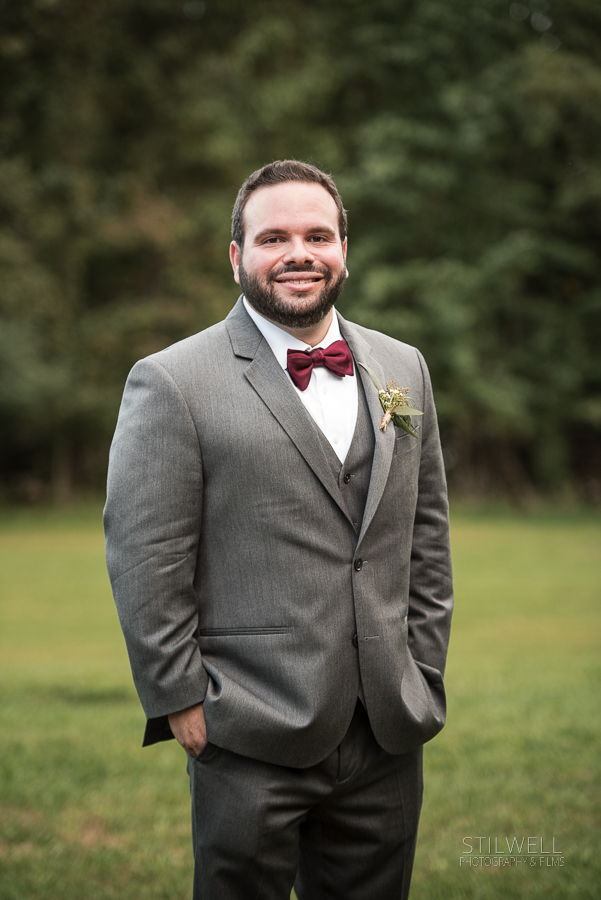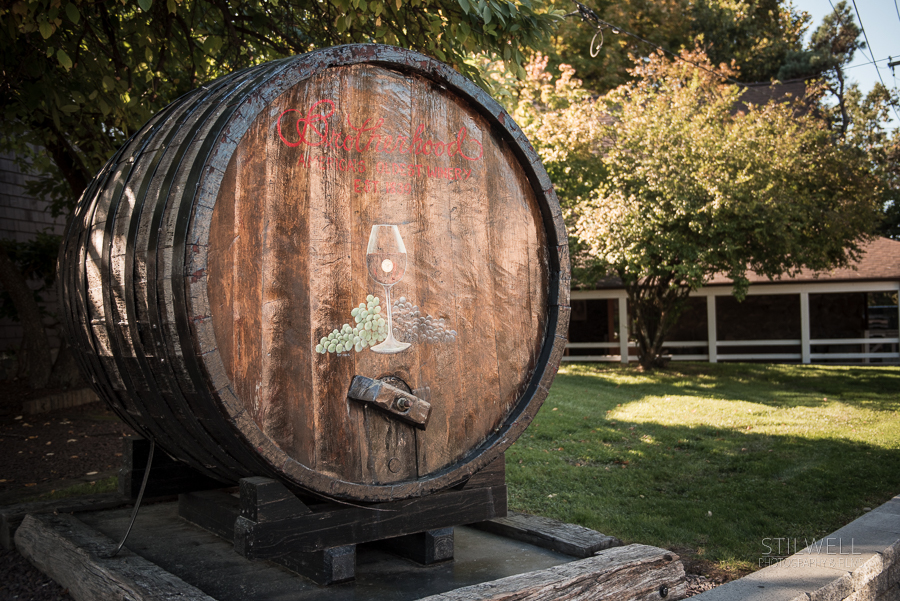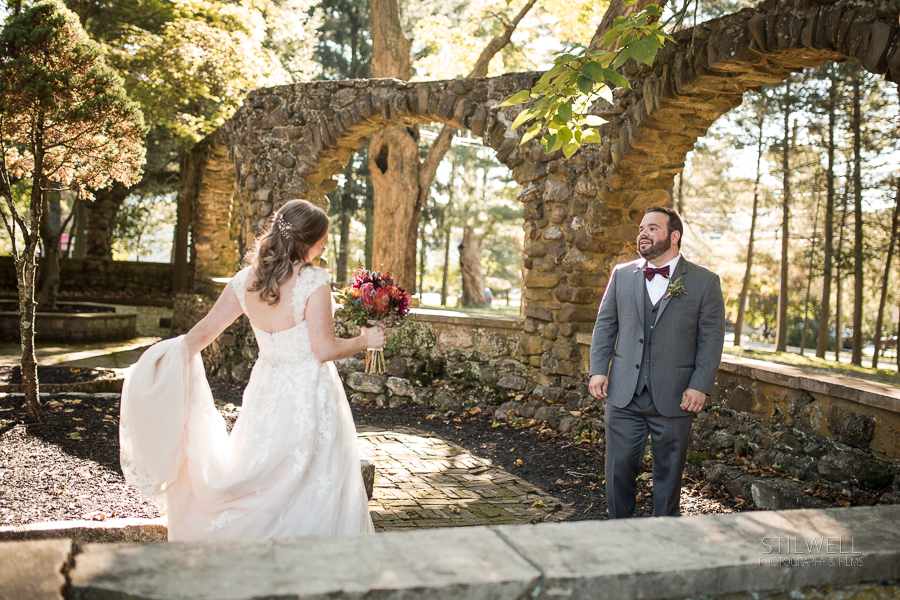 Their First Look was the sweetest, and their connection was once again complete.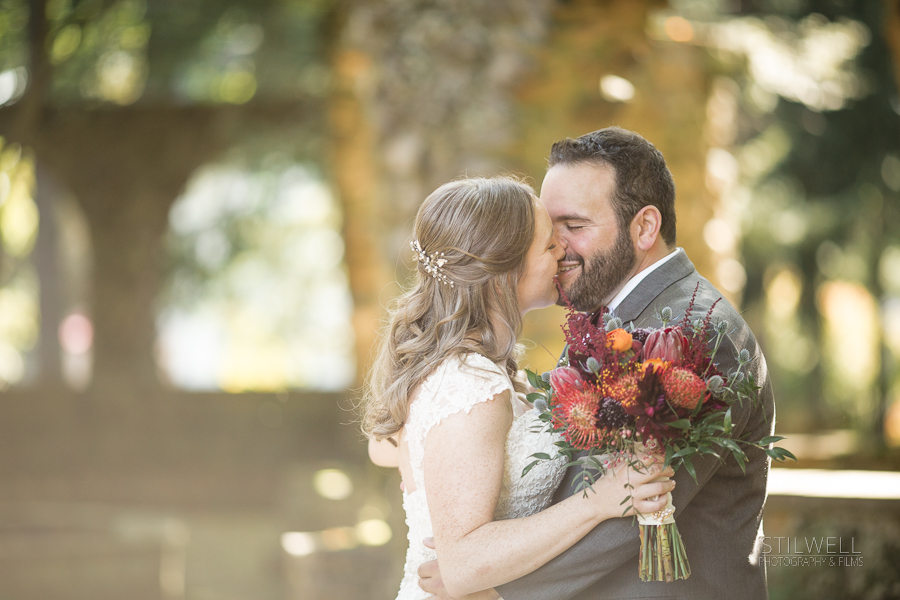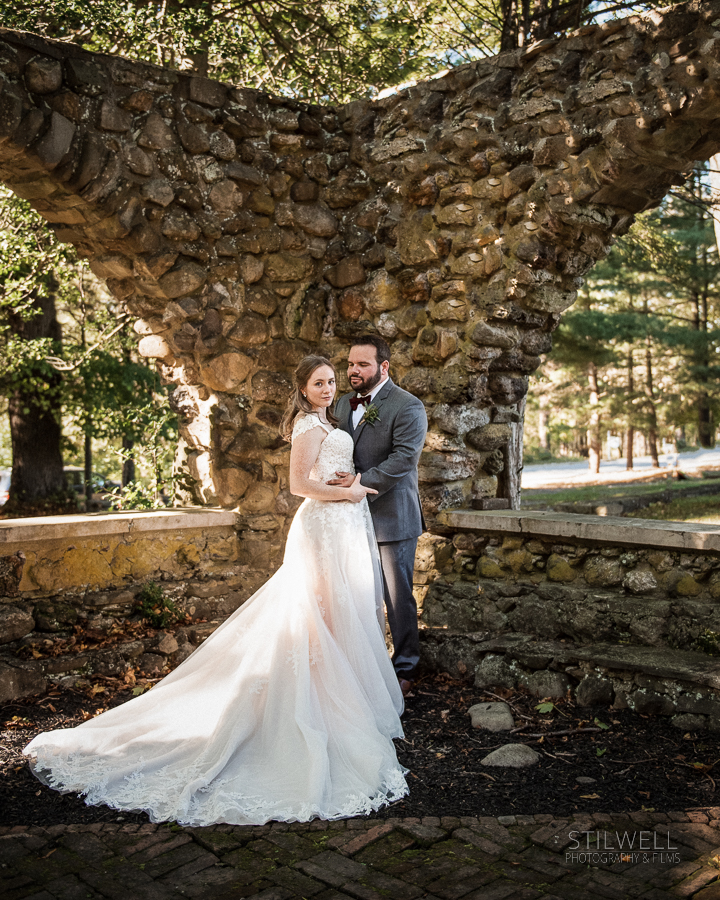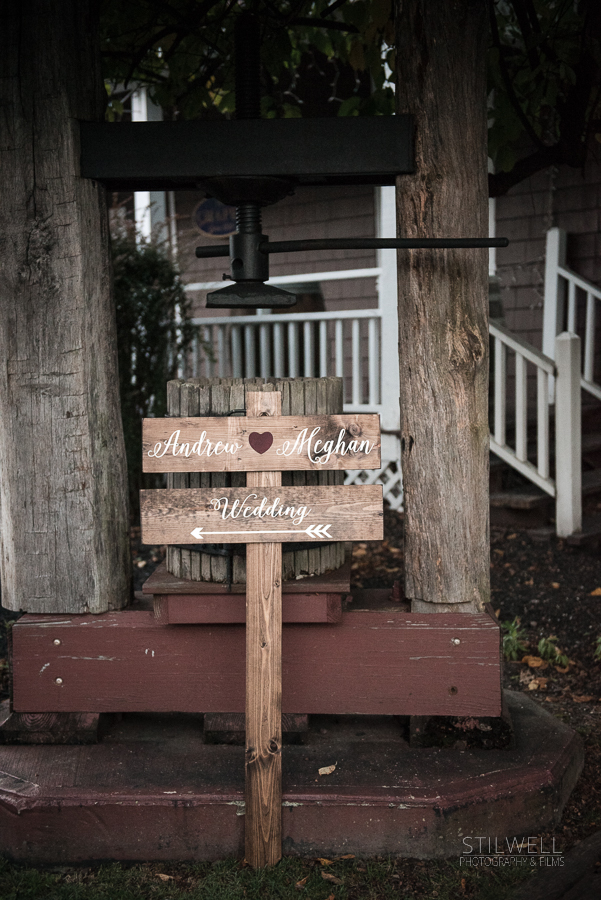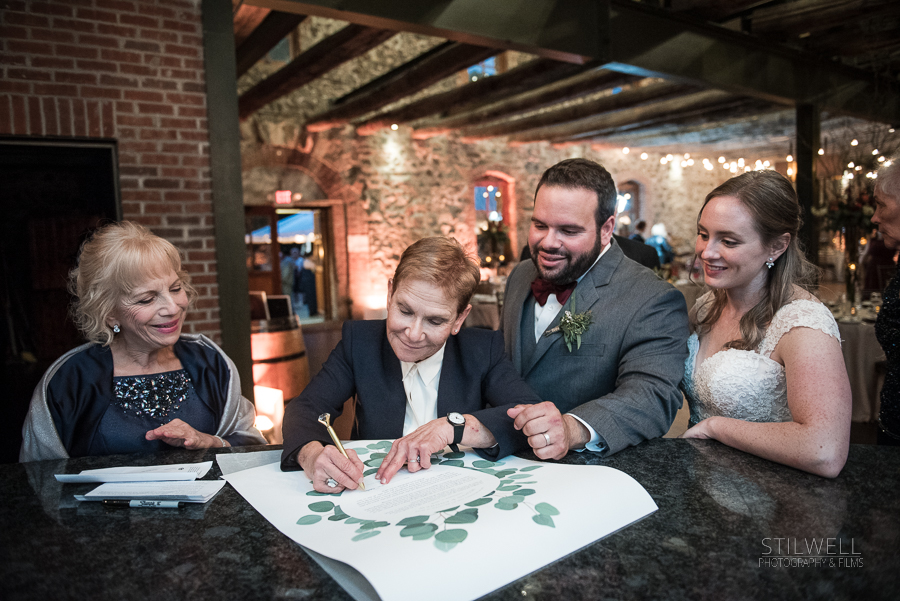 The officiant was Andrew's Aunt, and his mom looks on with joy as she signs the Ketubah.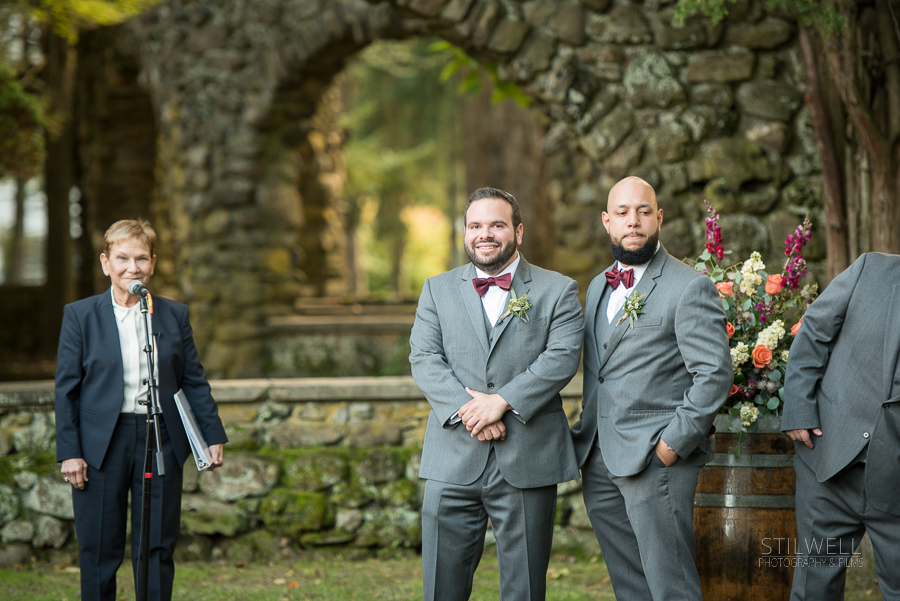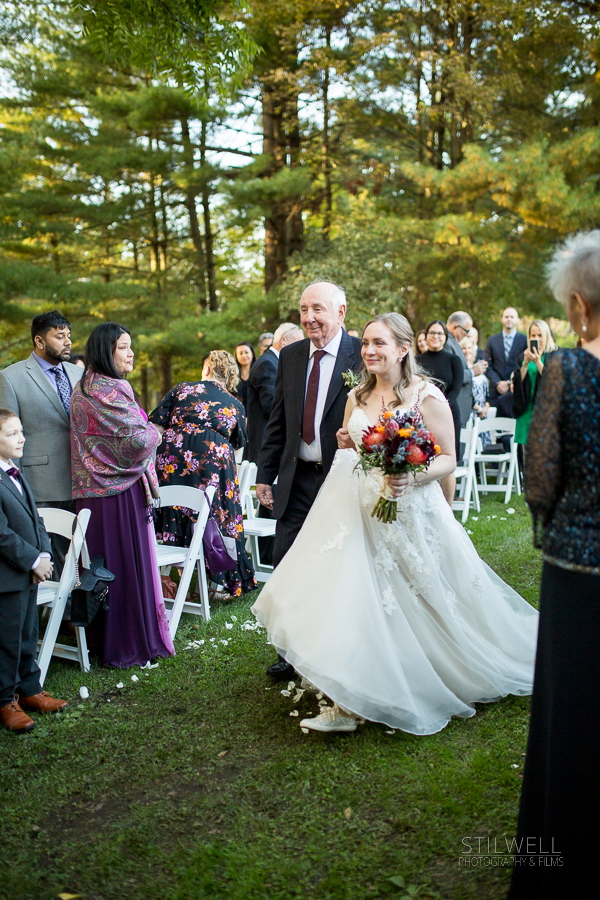 I loved how Meghan's cute and comfy sneakers peak out during her processional. She was so elegant and practical at the same time.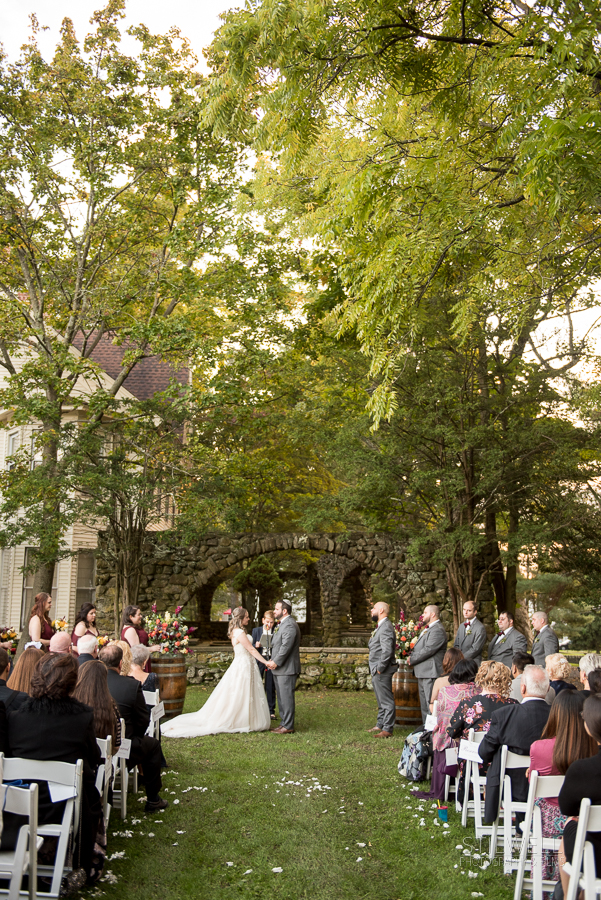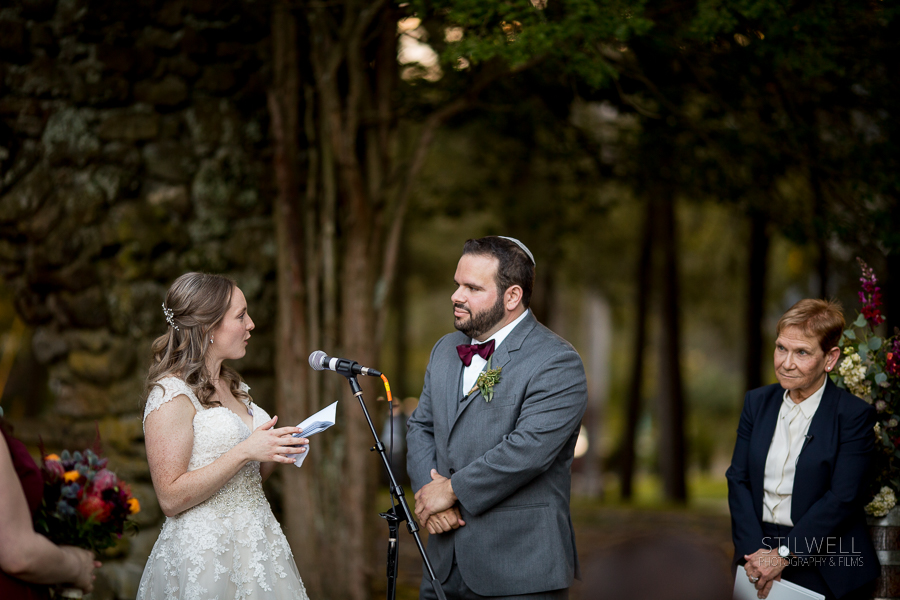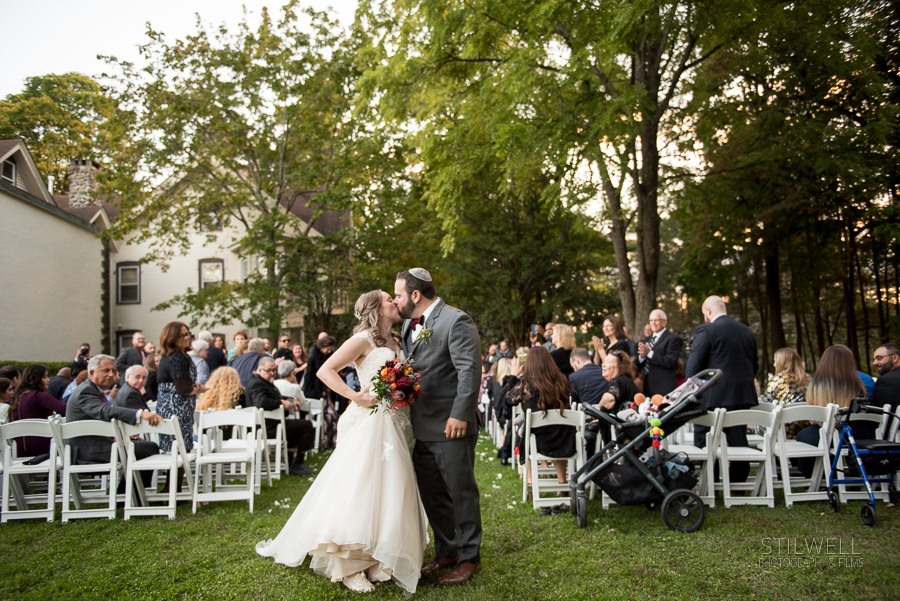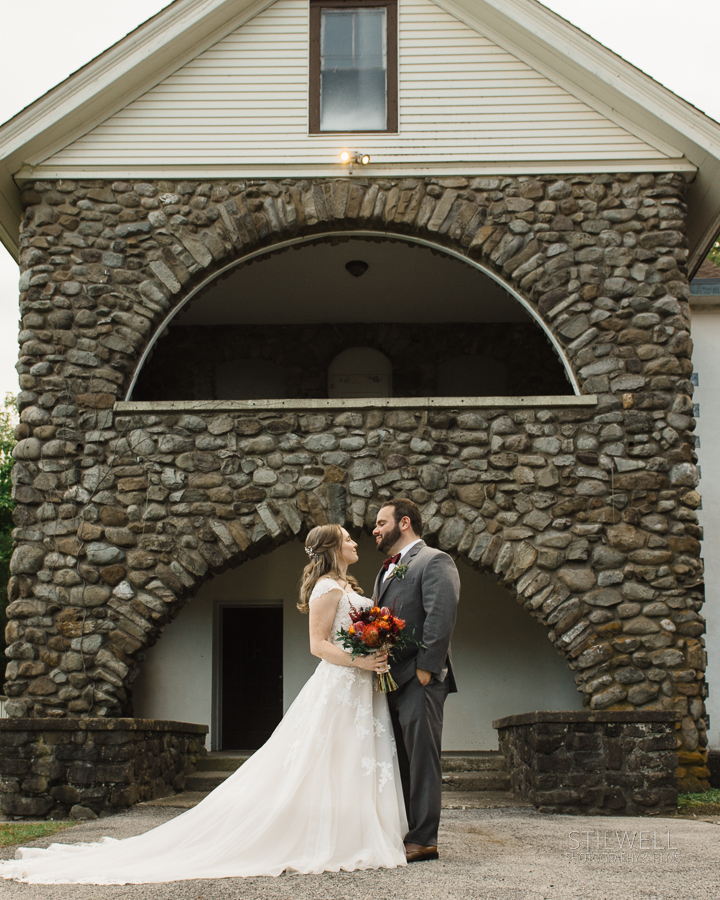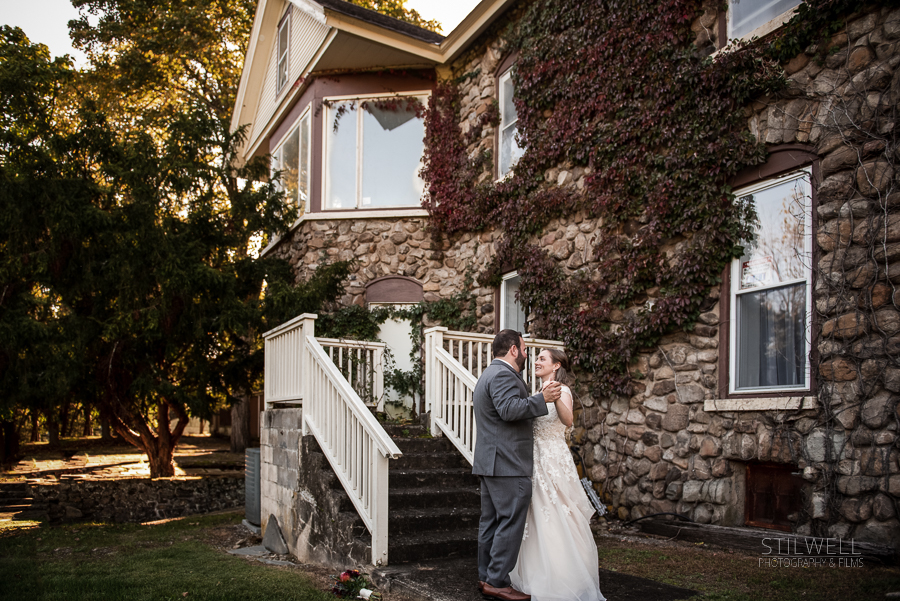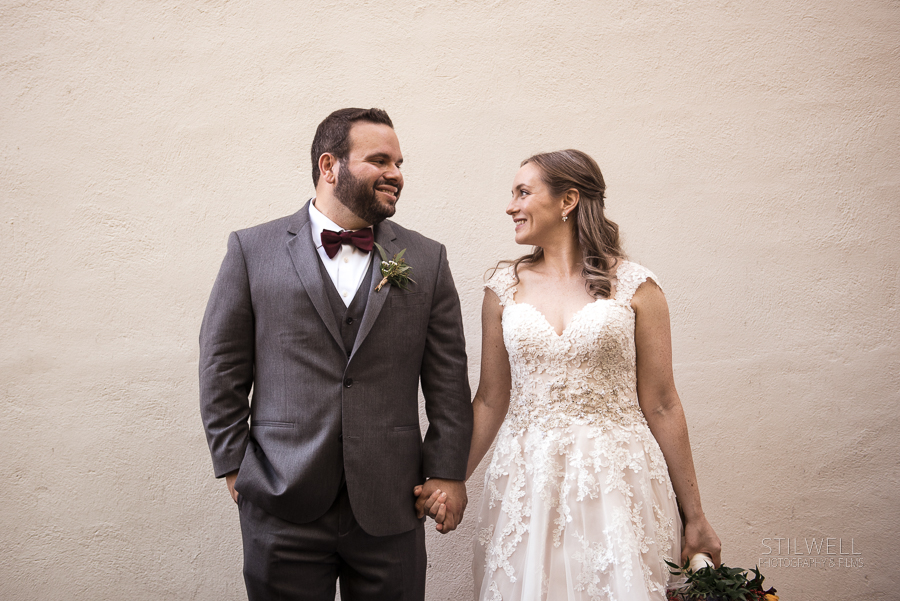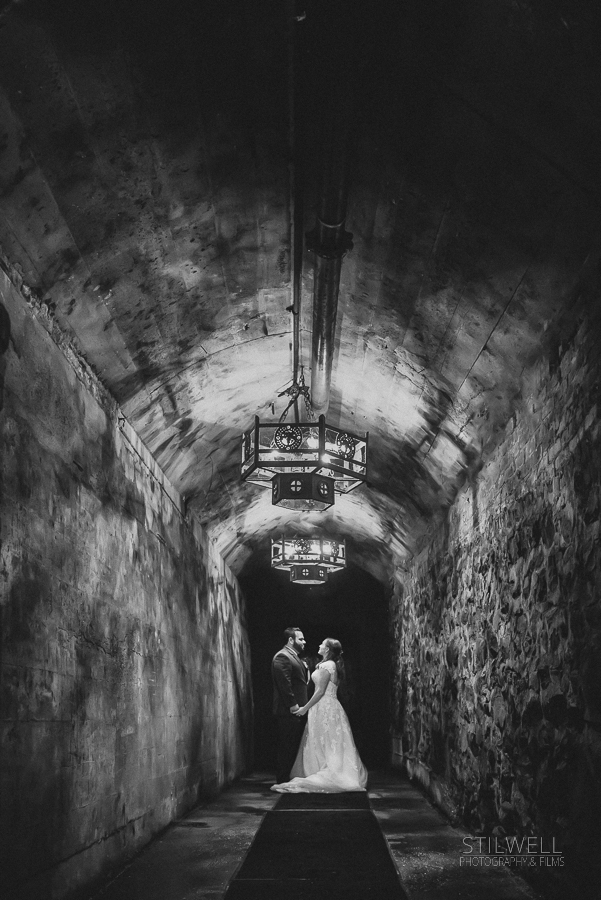 The wine cellar is the perfect location for an intimate wedding portrait.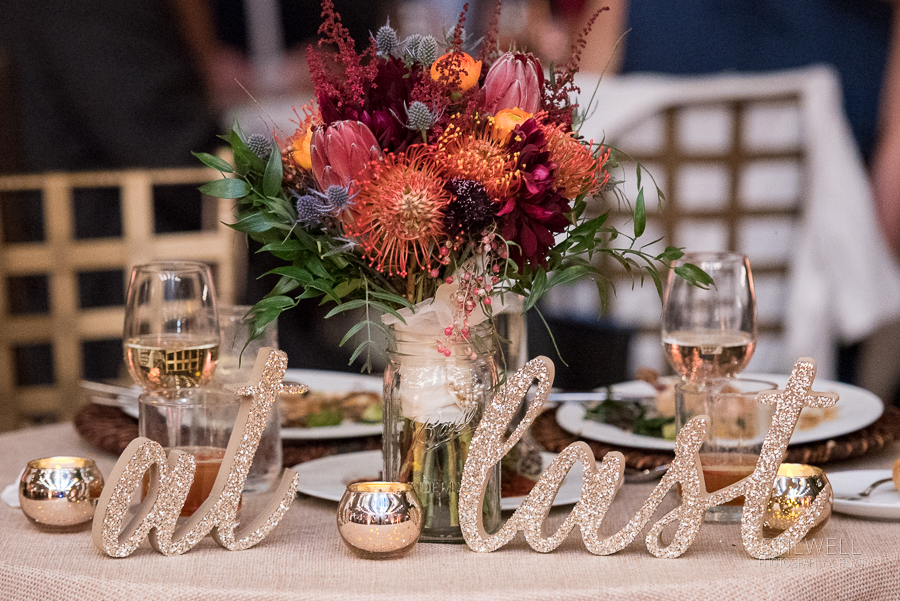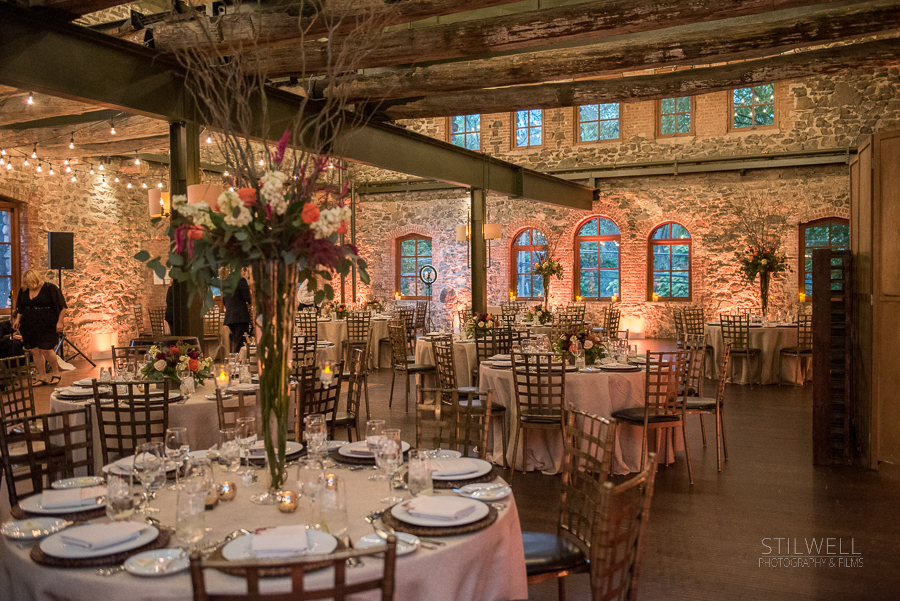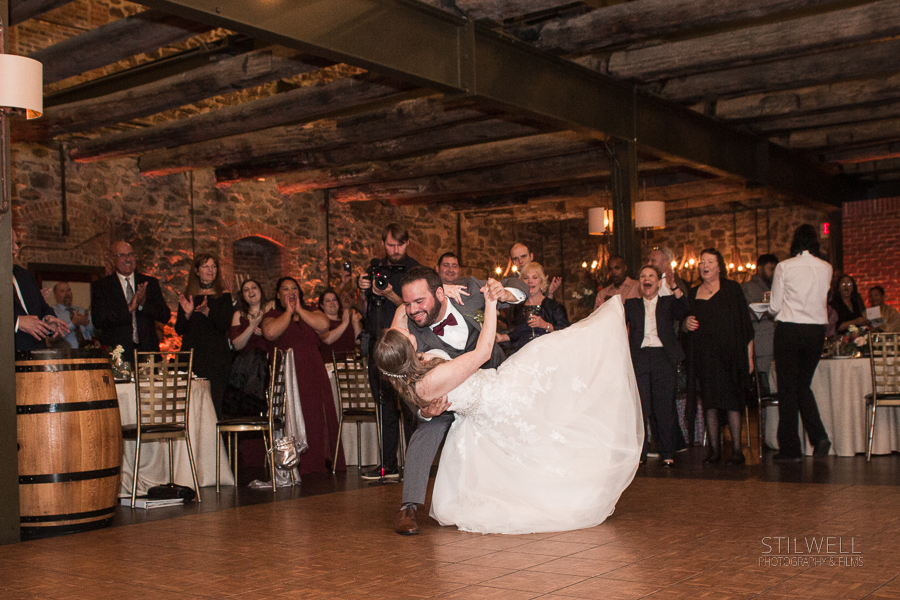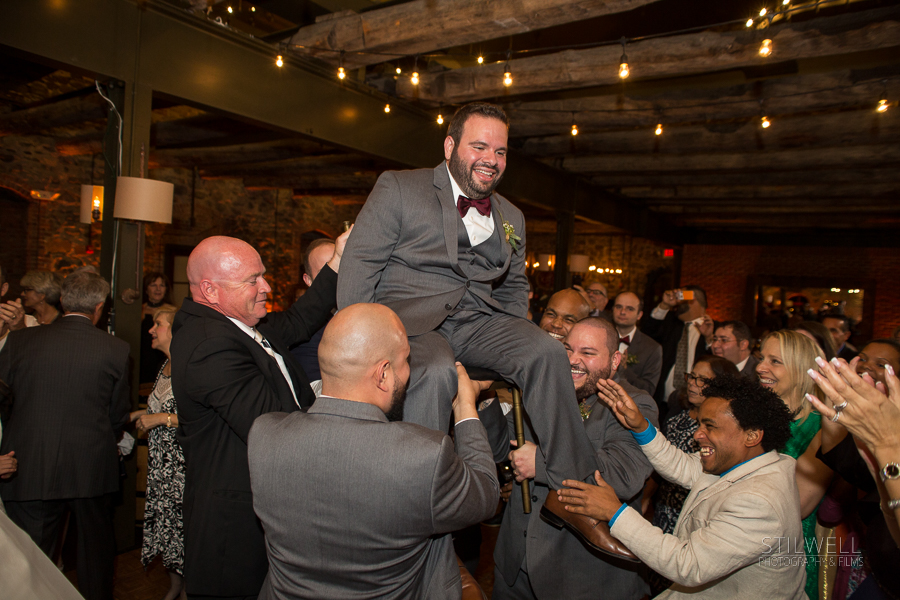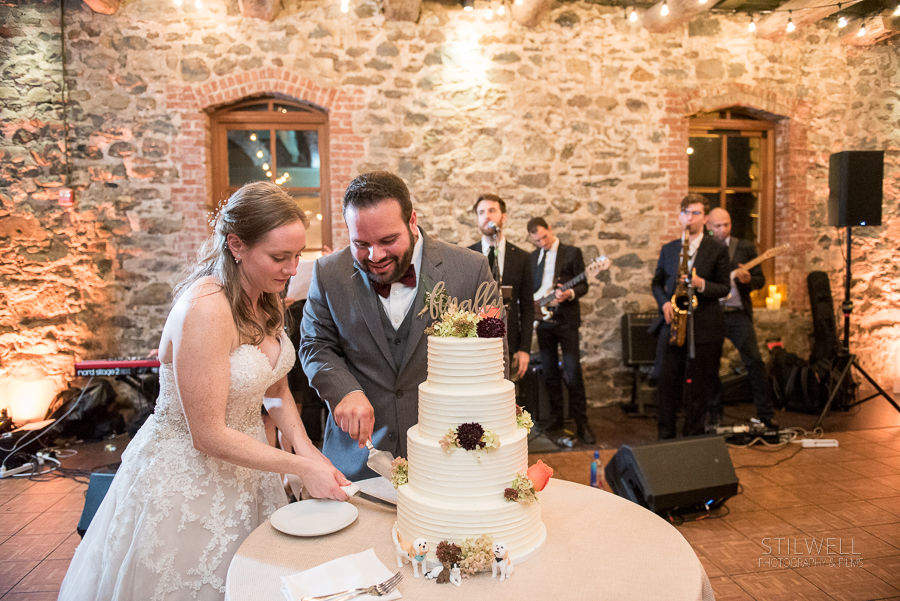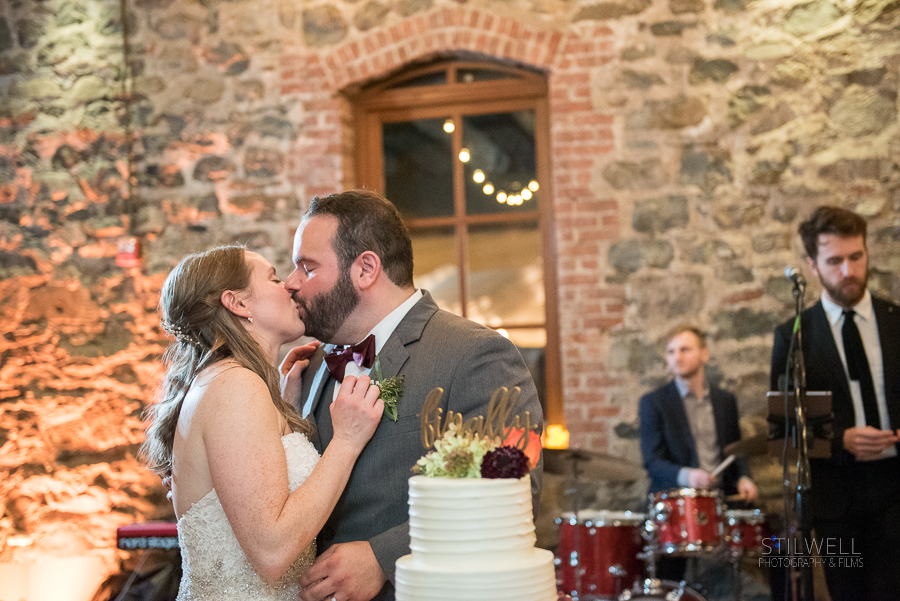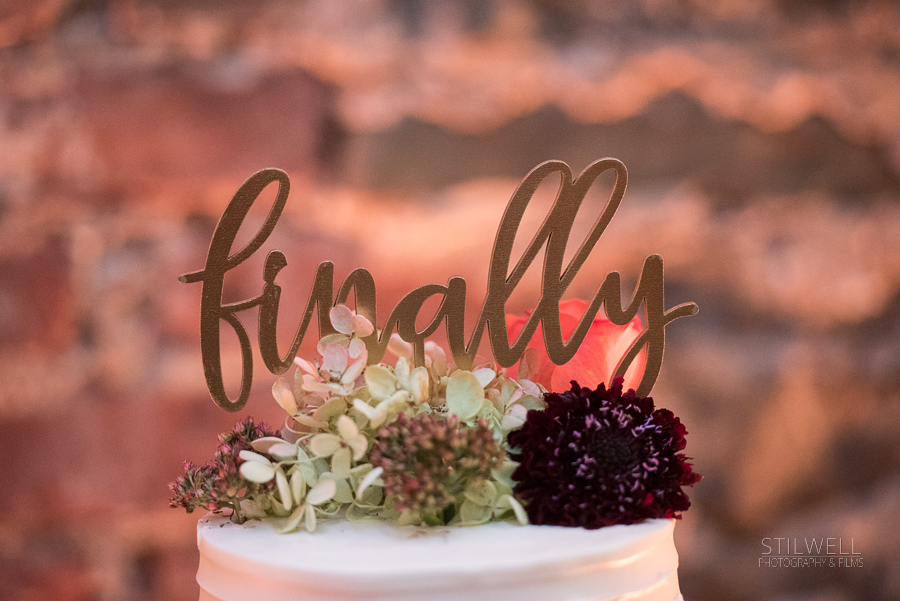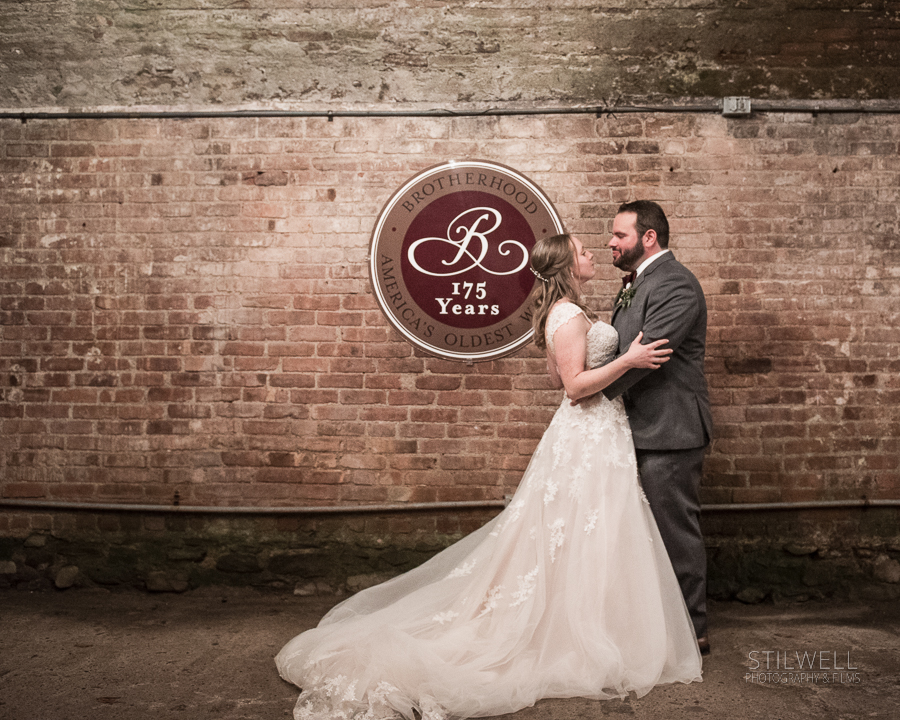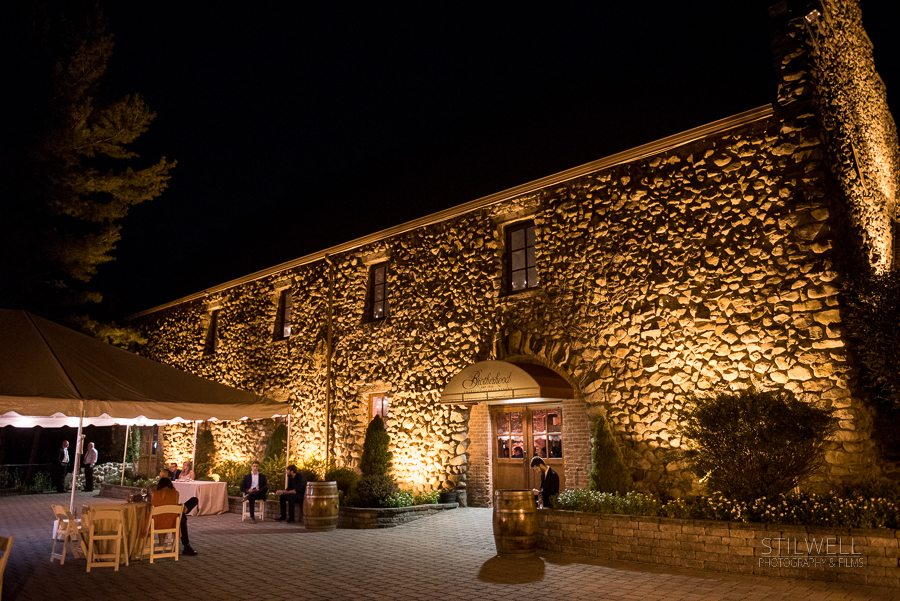 Brotherhood Winery Washingtonville NY Wedding Details
Wedding Photography: Stilwell Photography & Films | Alisa Stilwell
Additional Photographer: Kateigh Jamieson
Wedding Planner: Tara Angelopoulous, Dream Makers NY
Dress: Essense of Australia
Florist: David Recine, Flowers by David Anthony
Wedding & Reception Venue: Brotherhood Winery, Washingtonville NY
Bride Preparation Location: Caldwell House B&B, Salisbury Mills NY 
Officiant: Marsha Hecht
Entertainment: Silver Arrow Band 
Be sure to follow us on Instagram for updates and the latest wedding photography and cinematic wedding video in New York & New Jersey.