A wedding at Senate Garage in Kingston NY is always going to be unique because the venue is like none other. It's historic yet modern, industrial yet rustic, all at the same time. Marybeth and Evan's Senate Garage wedding and reception was built to be in that unique category, along with fun and spontaneous.
Why Not Go for Coffee? 
Marybeth and her bridesmaids were so relaxed when I arrived, with their hair & makeup just about completed, so they took the time to walk up the block for some coffee at Outdated. In all these years, I've never had a bridal party be so "in the moment" they would do such a thing without a care in the world. Outdated is a one-of-a-kind cafe, where you're surrounded not only by the smells of delicious coffees, but also by the endless interesting antiques and chachkies. Marybeth and her closest girls enjoyed every minute of it, and it set the tone for the day.
Evan was getting ready nearby, and the groomsmen were equally as fun. I knew Evan and his guys had it all together when I saw their floral ties. These groomsmen had a great time together, helping to keep the huge smile on Evan's face all day.
Beautiful Ceremony + Amazing Dancing = Great Wedding
Their ceremony was extra special, as it was officiated by Evan's dad. I could tell from the depth of their relationship, Evan and his dad had so much mutual respect and love for one another. The ceremony was filled with beautifully written vows, with readings from friends and family. There was a sign language translator for Marybeth's parents and some of their friends who were deaf.
The cocktail hour and reception was anything but typical. Their entertainment, Jenna Wynn Band, was one of the most incredible I've seen. As a former wedding band member myself, I have extra appreciation for such talent. Like anyone, I could hear the sheer talent Jenna and her band had, but I also know what hard work it is to carry a crowd like this. Marybeth and Evan danced to every song, and danced hard. Their friends and family did the same, with all that full on joy that shows a couple how much they're loved.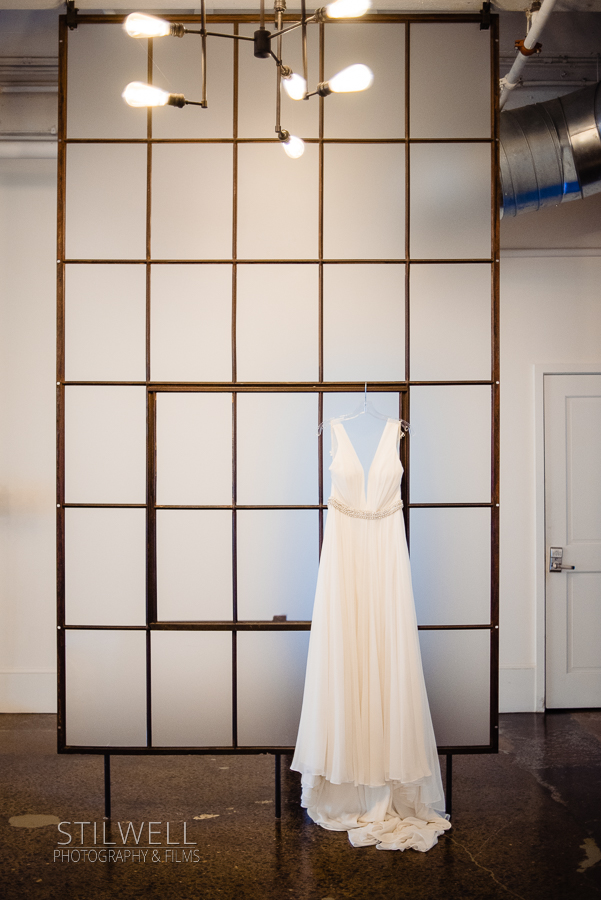 Marybeth's BHLDN dress was understated and elegant. As comfortable as it seemed to be, she opted to change into a shorter, lightly-beaded dress for her reception. Much easier to dance in.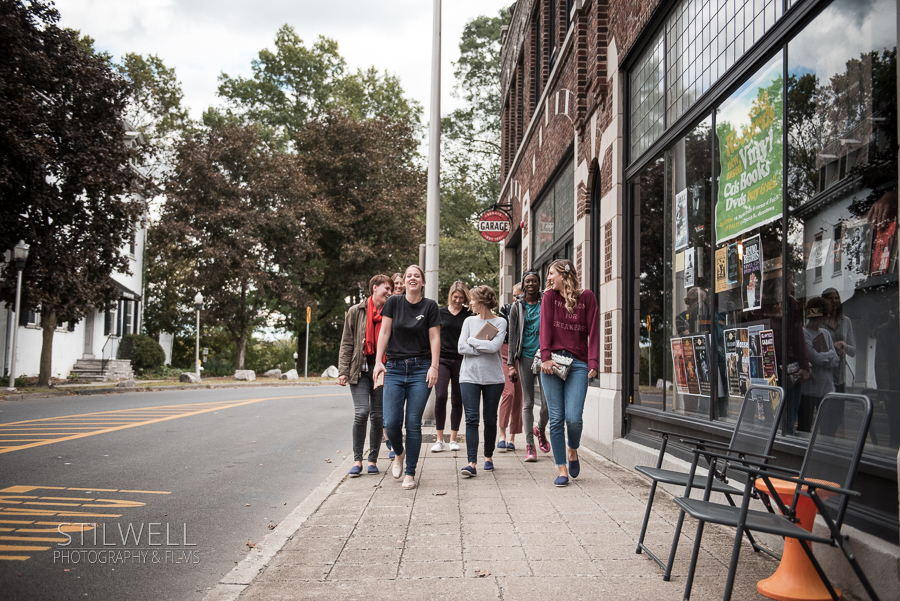 Because why not use the extra time to grab coffee and enjoy the moment with the ladies.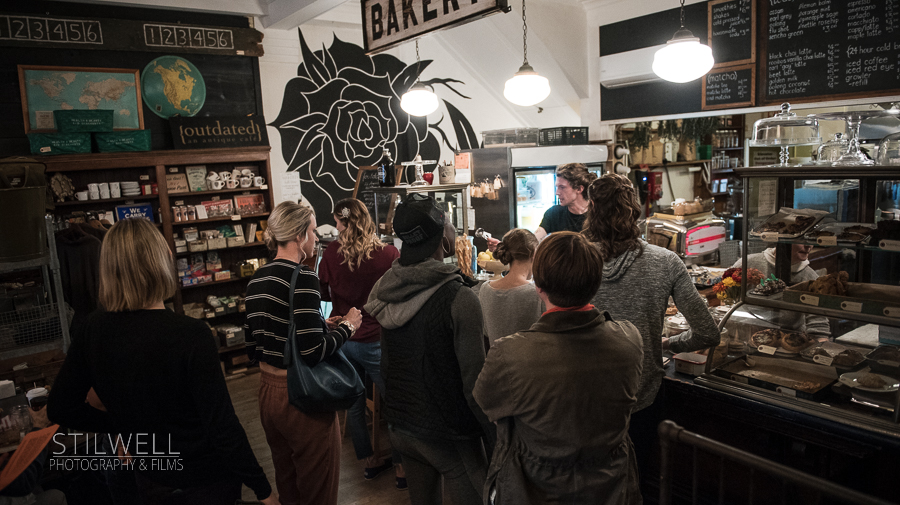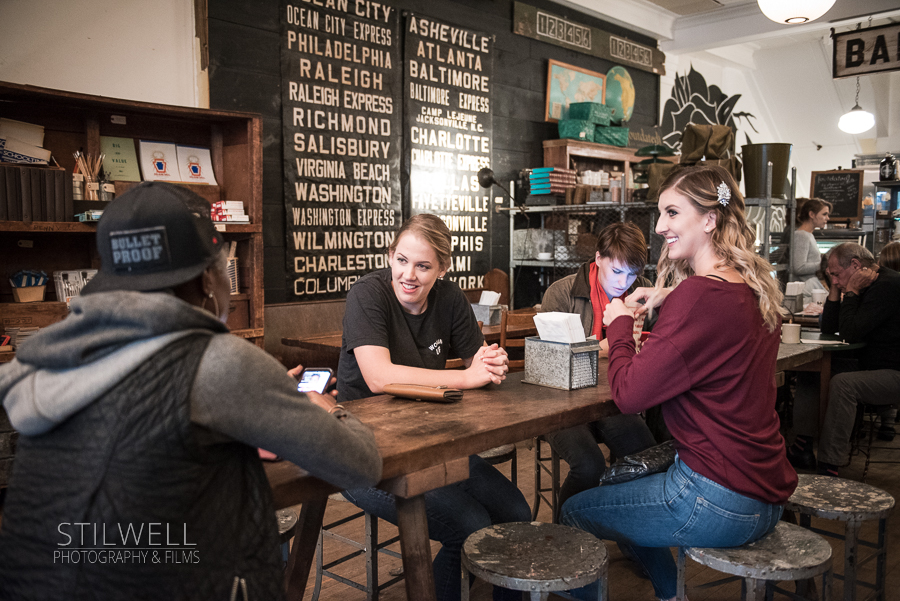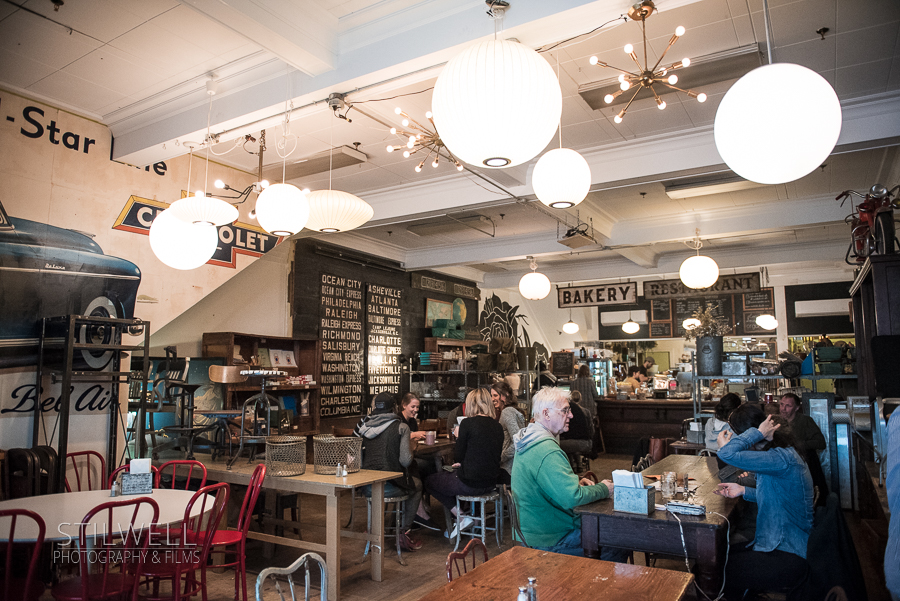 When you put a photographer who loves coffee and loves antiques in a gorgeous cafe that features both, there are going to be a lot of pictures. Just in case you were wondering.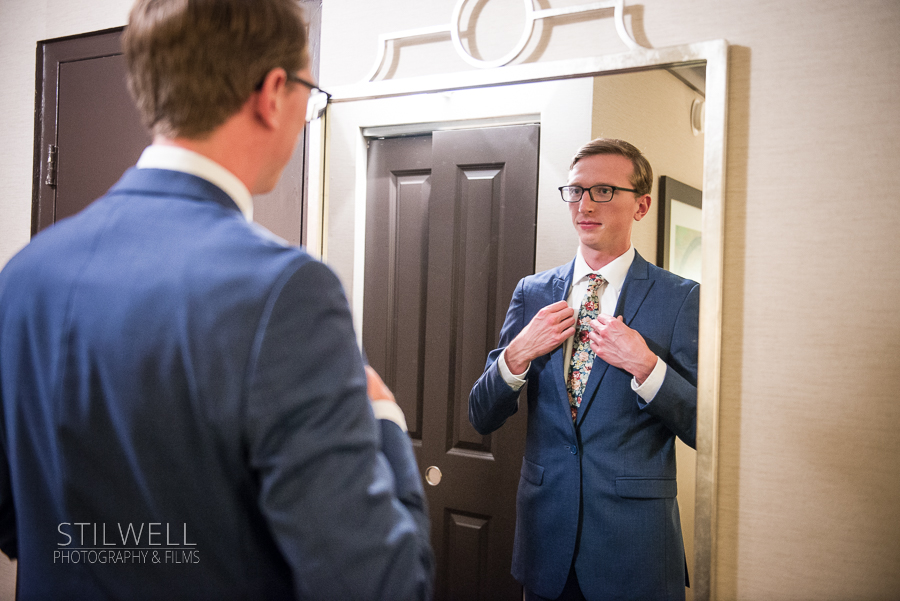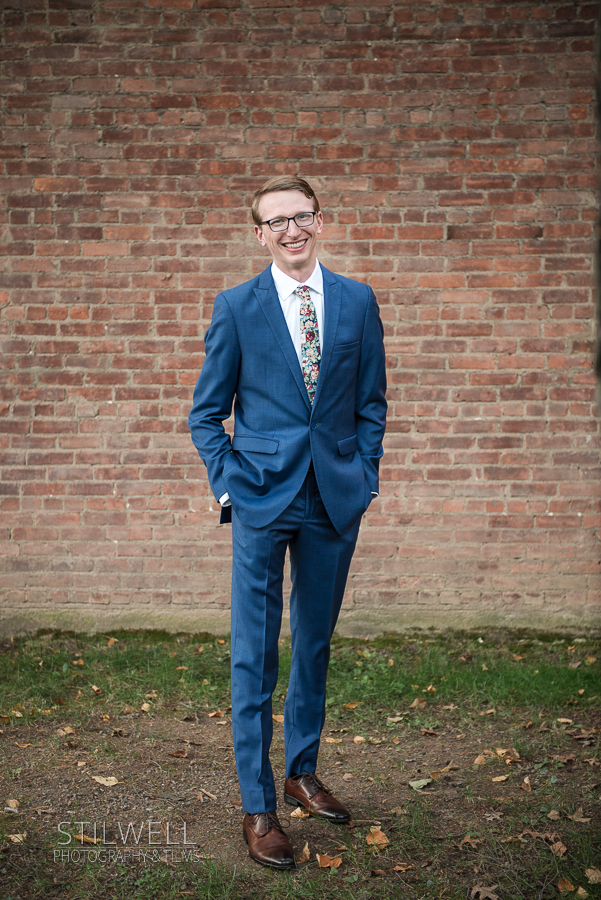 Evan, with his awesome floral tie, was purely happy, evident by his smile all day.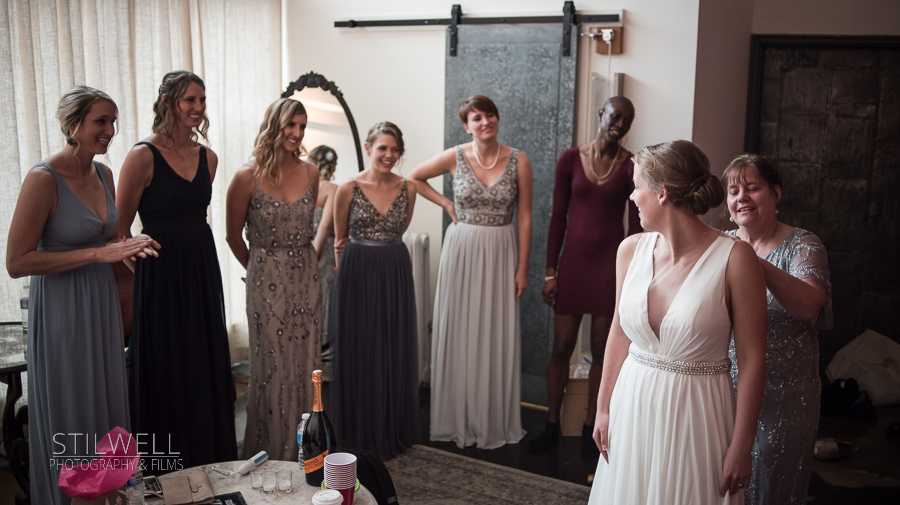 Adding to the list of what made the wedding so unique, Marybeth's bridesmaids all wore different dresses. They all worked together to create one beautiful look.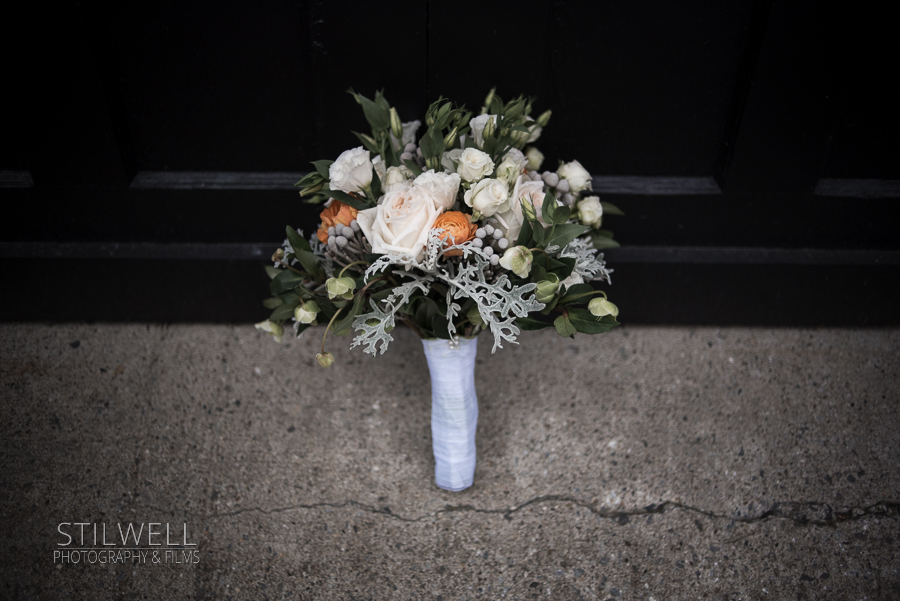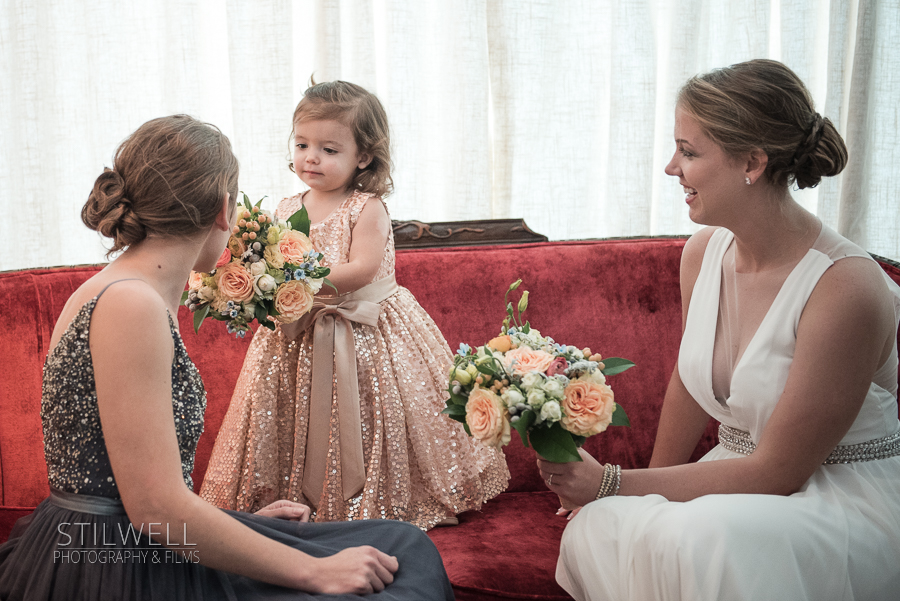 While waiting for the ceremony to start, Marybeth's adorable niece shares the smell of the bouquet with her mom. Wedding days are filled with special moments like these, and I love when I get to photograph them. Otherwise, they're over in an instant.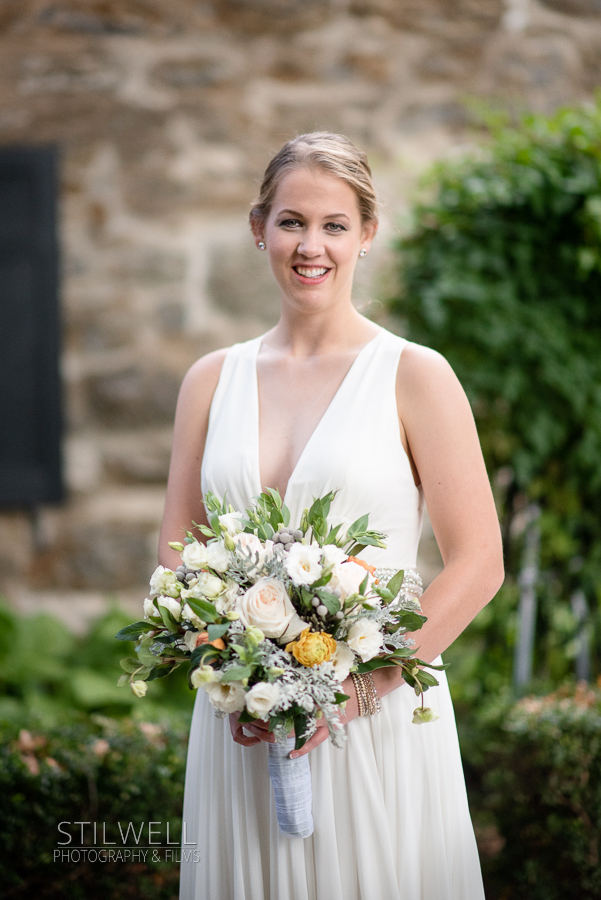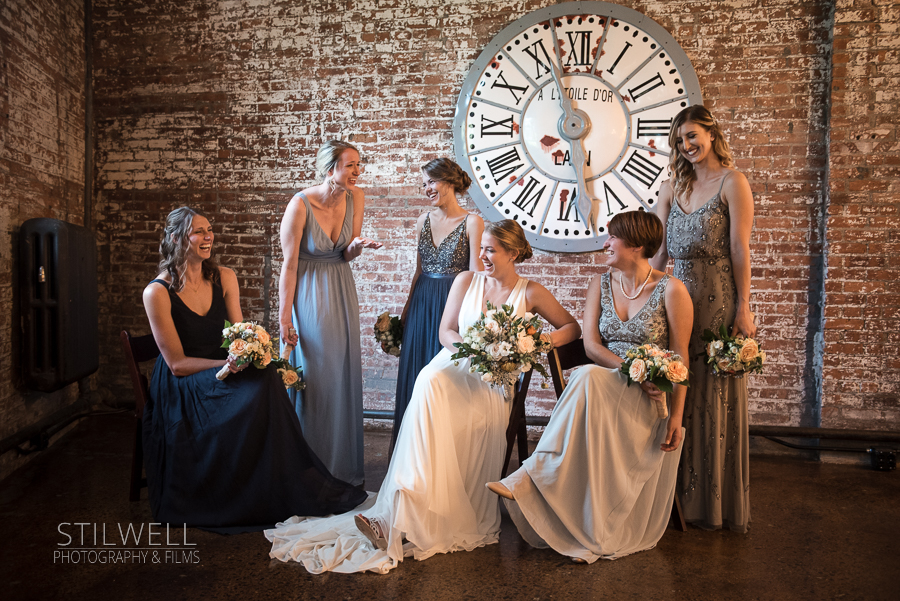 I tried to get a badass girls shot out of these ladies, and they couldn't pull it off. There was no holding back how much fun they were having, so they were always laughing.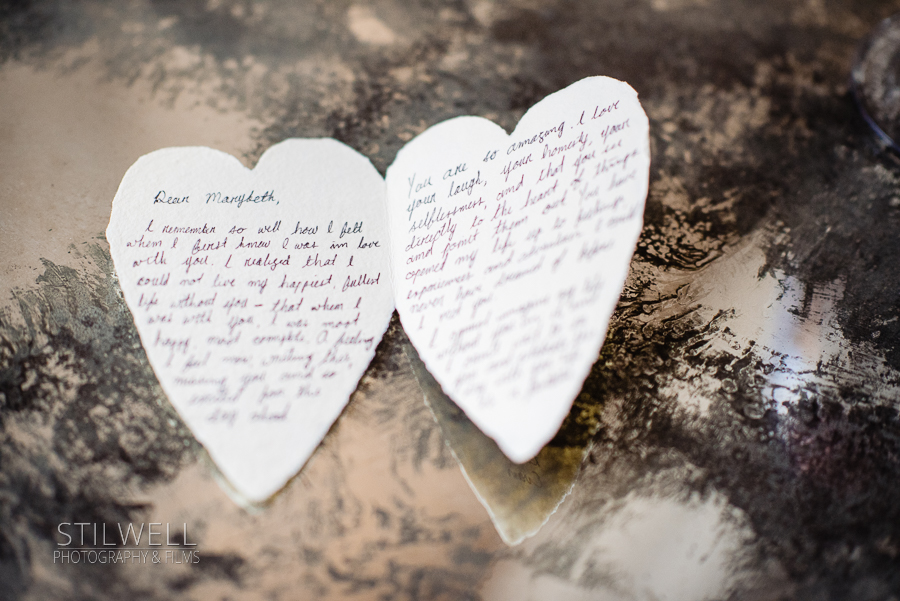 Evan surprised his bride with a heartfelt love note, and she had trouble holding back all the tears of joy. I love when that happens.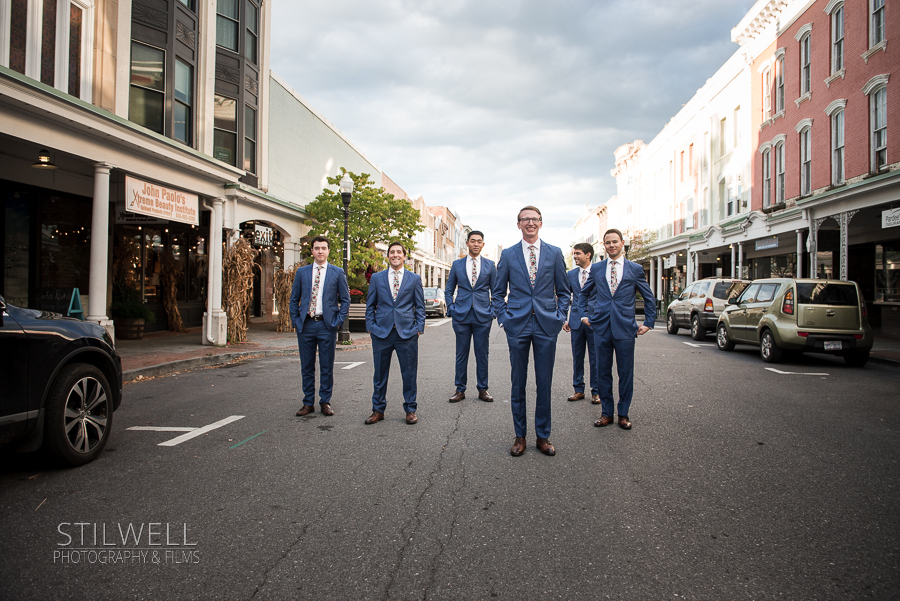 Evan and his guys were up for just about anything, including group hugs for what he was about to do.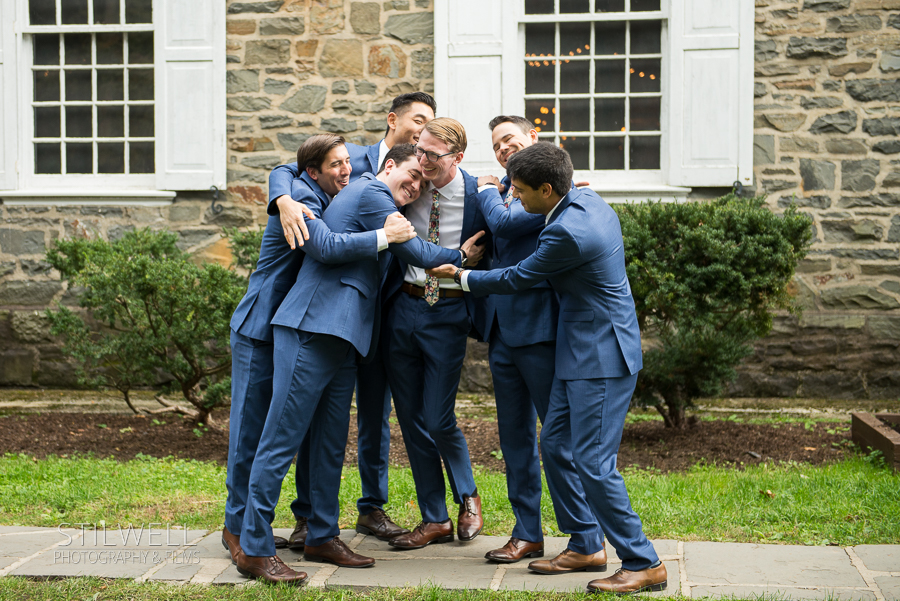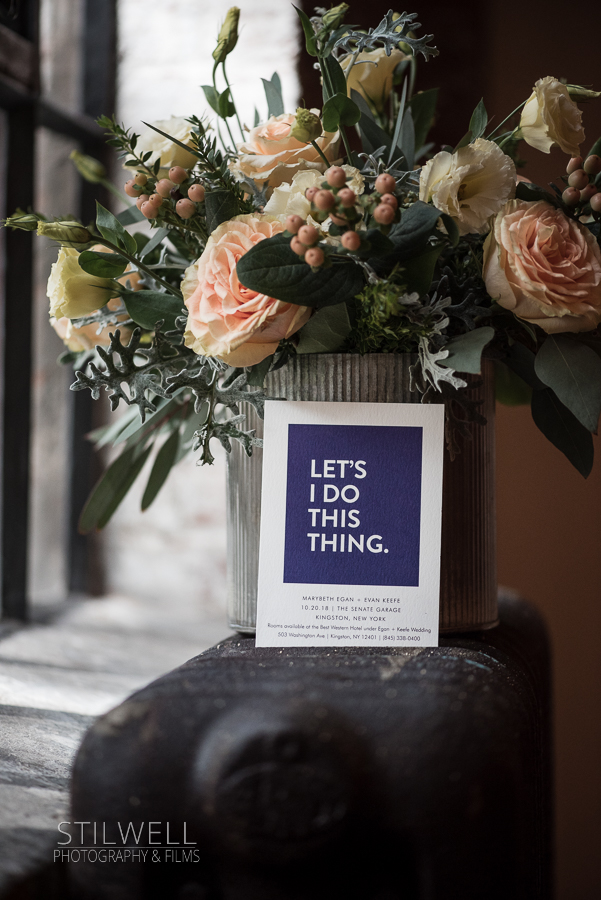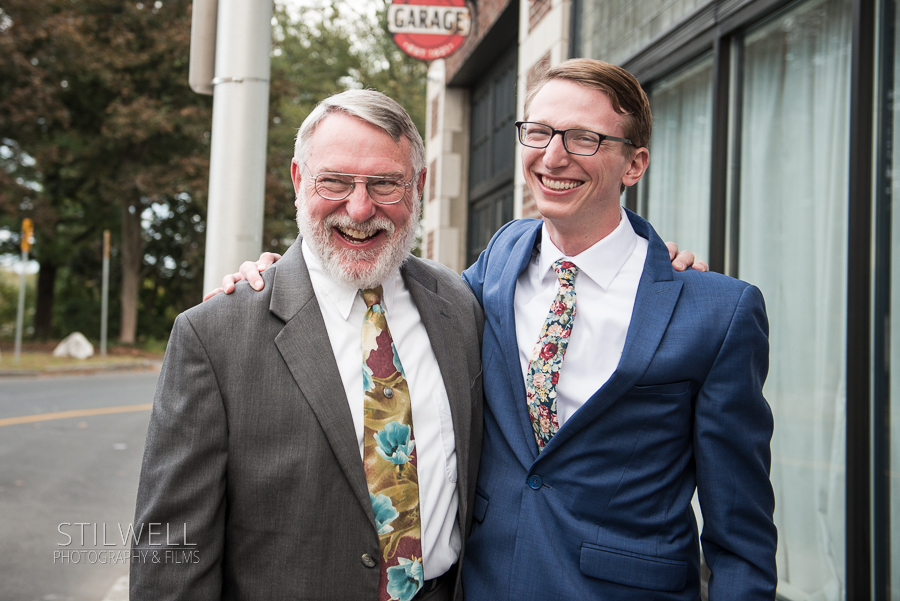 Evan's dad was amazing as the officiant (with an equally unique tie).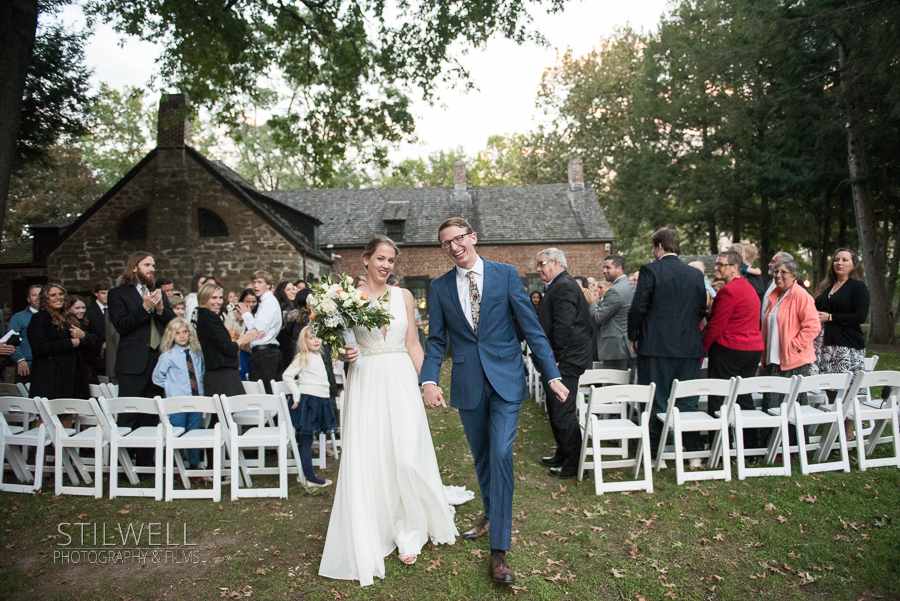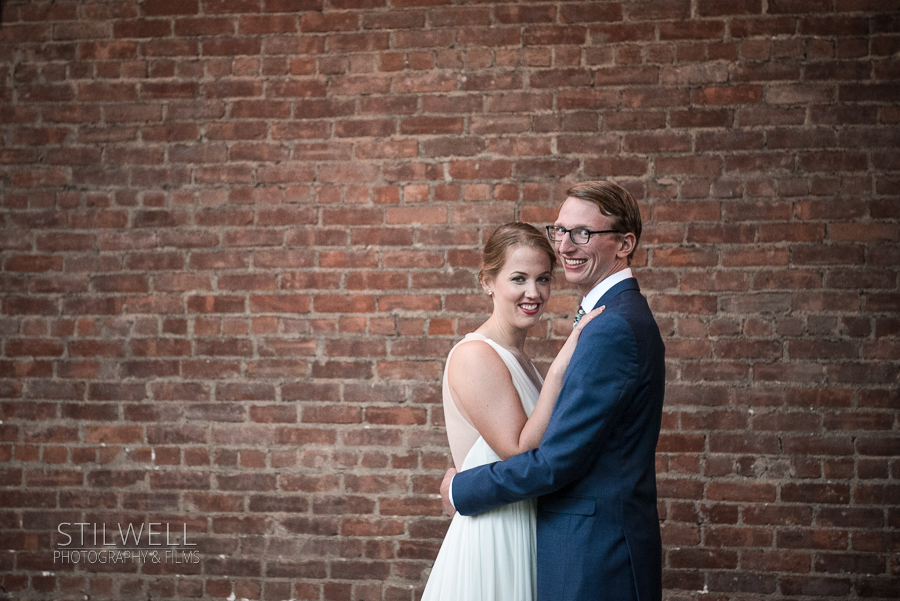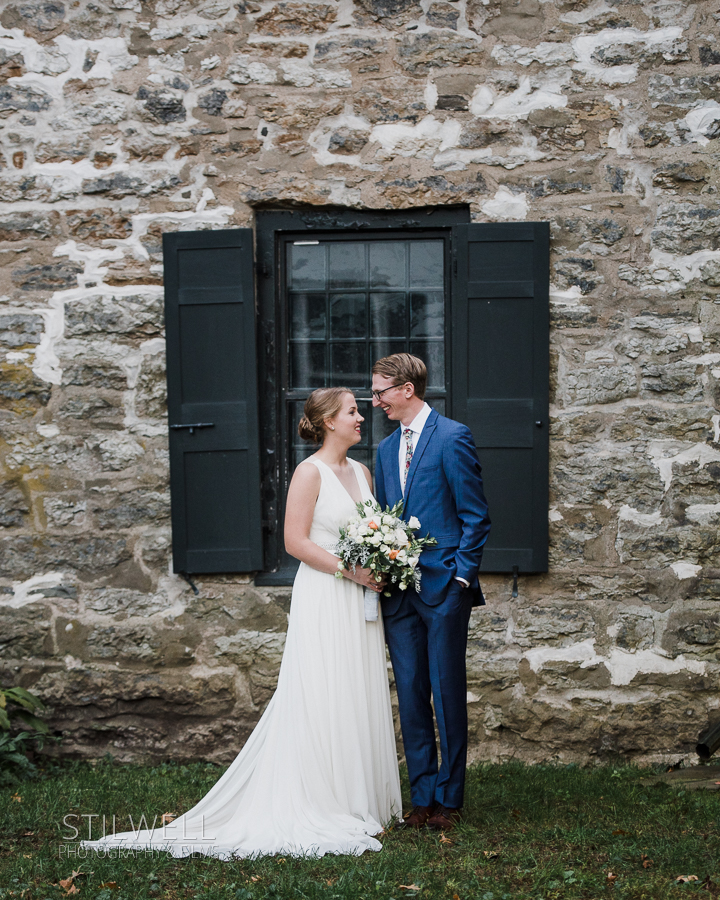 The Senate Garage, and the historic Senate House next door are all amazing locations for portraits. There was so little time for this part of the day because they wanted so badly to get to their cocktail hour with their family and friends. I'm grateful for the beauty of the location, because it makes it easy when you have about 5 minutes to shoot.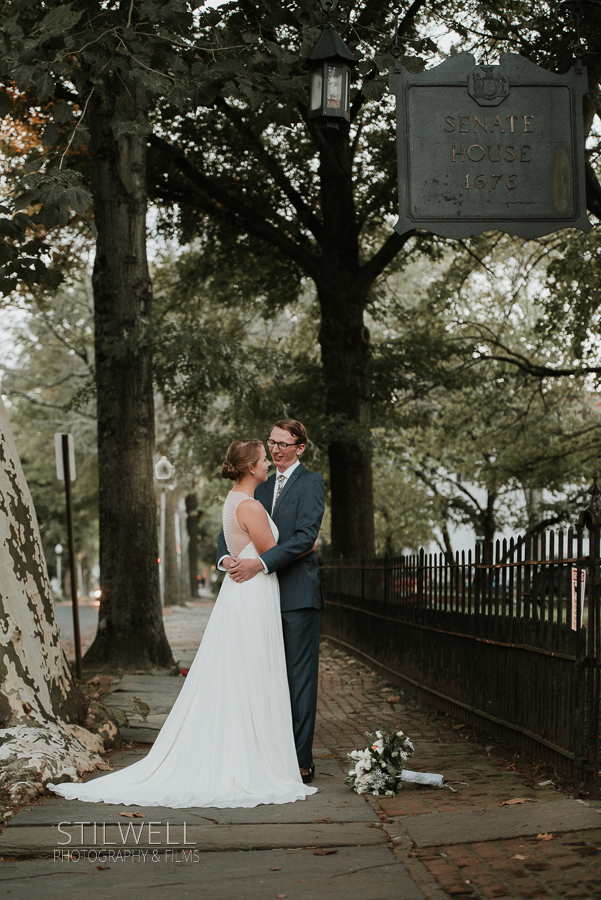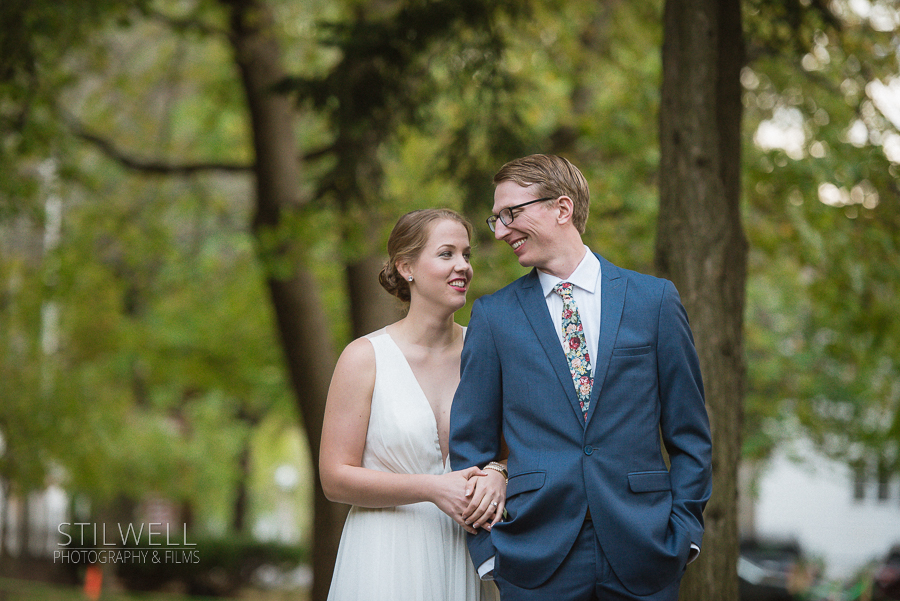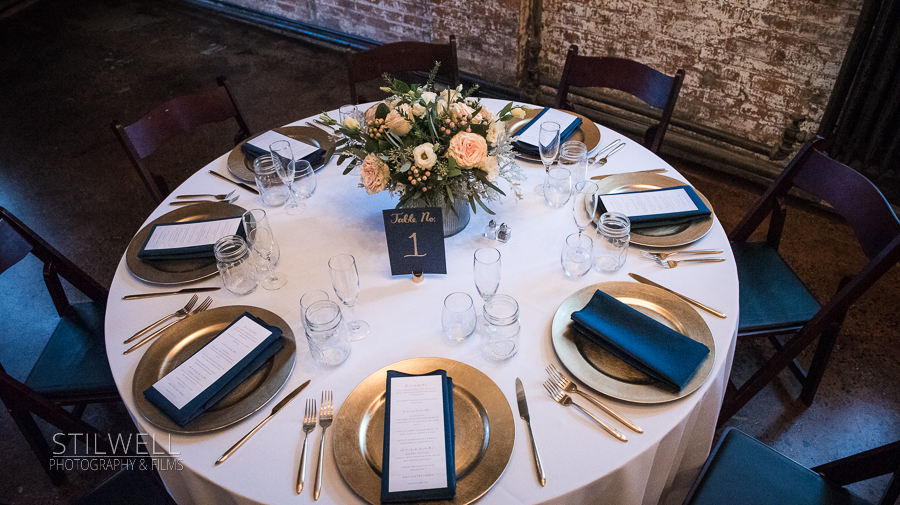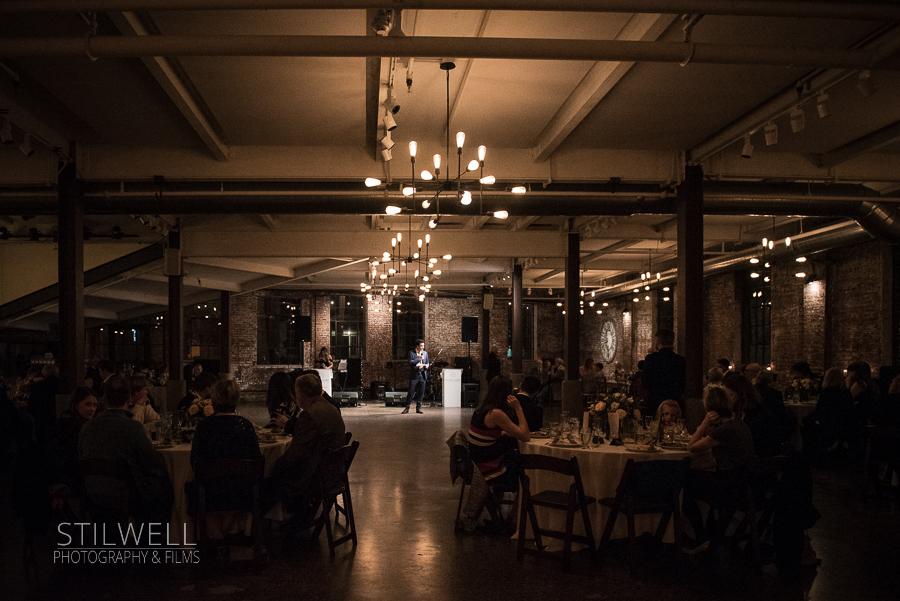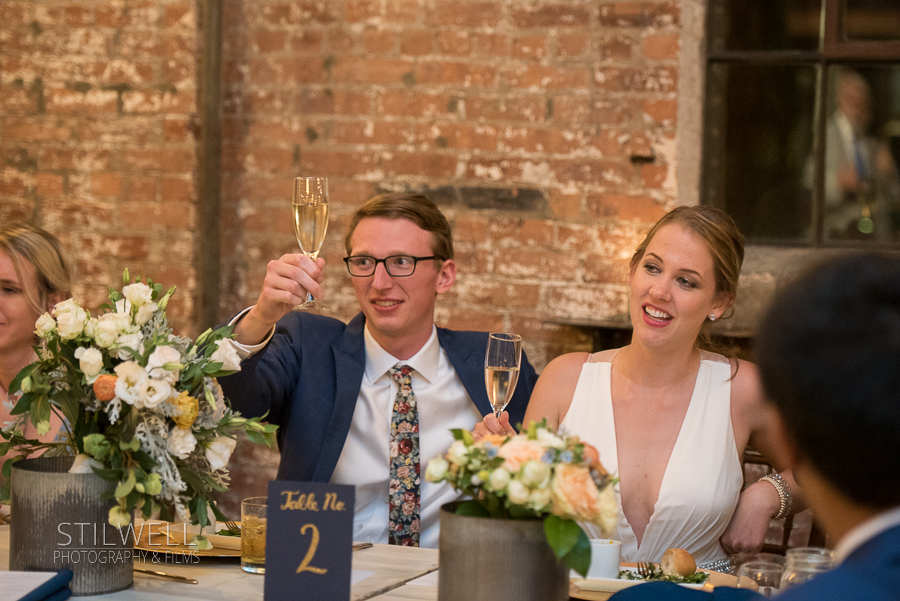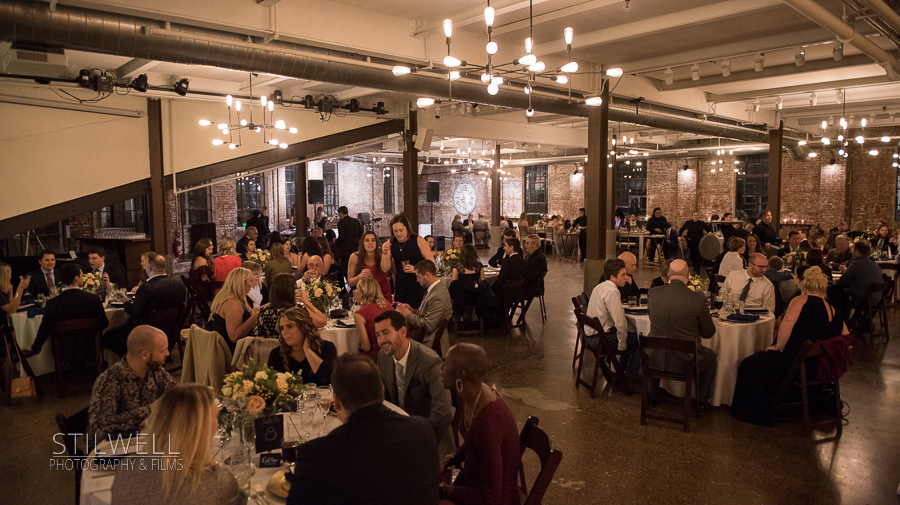 Among the most visually interesting features of the Senate Garage are the lighting fixtures, the concrete floor, and especially those incredible brick walls.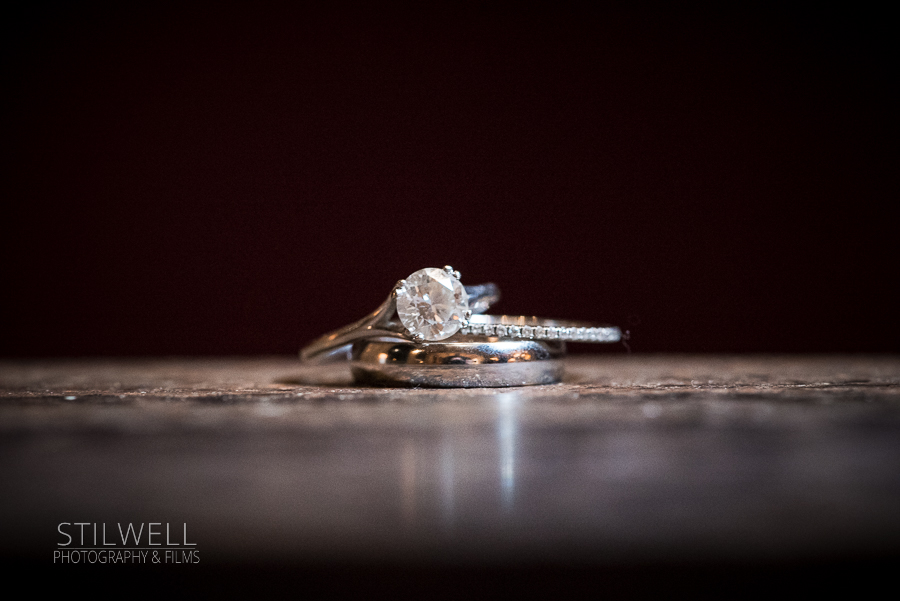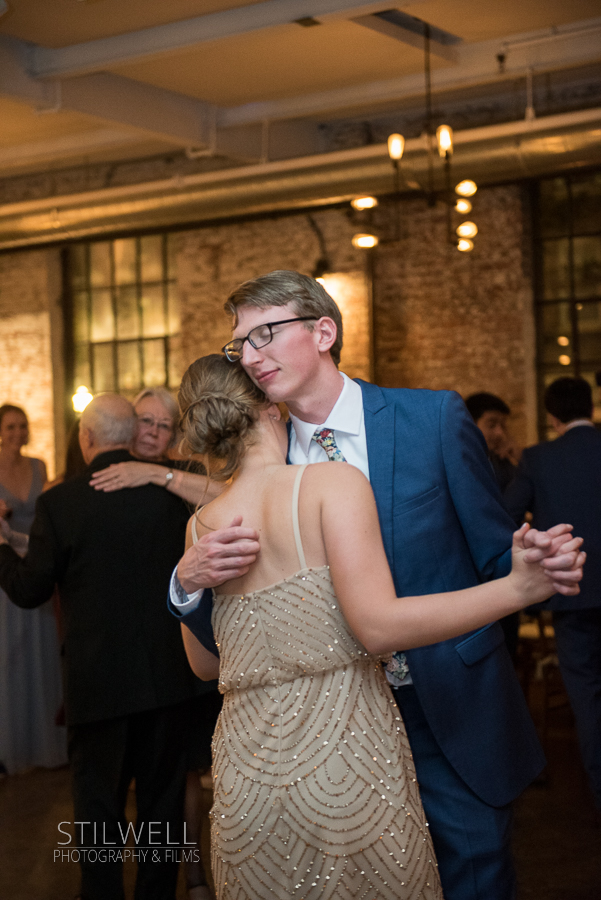 Senate Garage Kingston NY Wedding Details
Wedding Photography: Stilwell Photography & Films | Alisa Stilwell
Additional Photographer: Alison Daniels
Wedding & Reception Venue: Senate Garage, Kingston NY 
Dress: BHLDN 
Hair & Makeup Stylists: Studio One Hair Design , New Paltz NY
Florist: Petalos Floral, Kingston NY 
Officiant: Kirk Thompson (Father of the Groom)
Entertainment: Jenna Wynne Band 
Be sure to follow us on Instagram for updates and the latest wedding photography and cinematic wedding video in New York & New Jersey.