Elegant and picturesque, Emily and Nick's wedding was beautiful at VIP Country Club in New Rochelle, NY. When I arrived, Emily and her best friends and family were already enjoying every bit of getting ready. Refreshments and laughs flowed with everyone anticipating the great day ahead.
Excited for their First Look, Emily couldn't wait to see her groom who was getting ready with his guys a few doors down in the main ballroom. On one of the hottest early Summer days, their First Look was emotional as they saw one another on the waterfront. The breeze off Long Island Sound offered no relief to the heat, but to this happy couple, they barely noticed.
Their ceremony was perfect on the patio, followed by an amazing cocktail hour and reception. The East Coast Band was amazingly talented, and kept almost everyone on their feet, combining ethnic traditions and personal dedications. Stealing away a few minutes, we managed to pull Emily and Nick away for a sunset portrait, which capped off this incredible day. Above all, we wish the best for this fantastic couple in their days ahead. I know it was a wedding we will remember for a long time.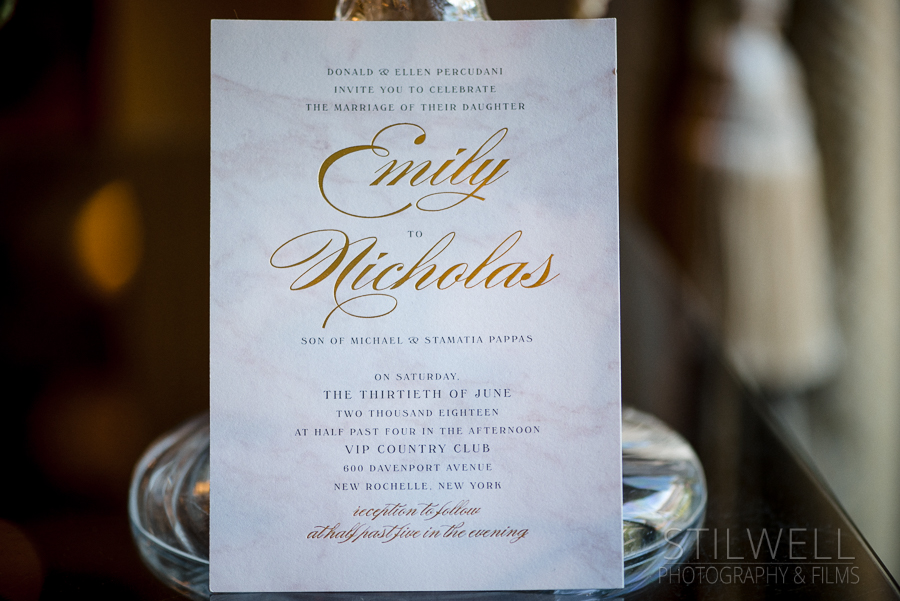 It was easy to guess that it would be an elegant wedding, based upon the beautiful invitation and details Emily and Nick had.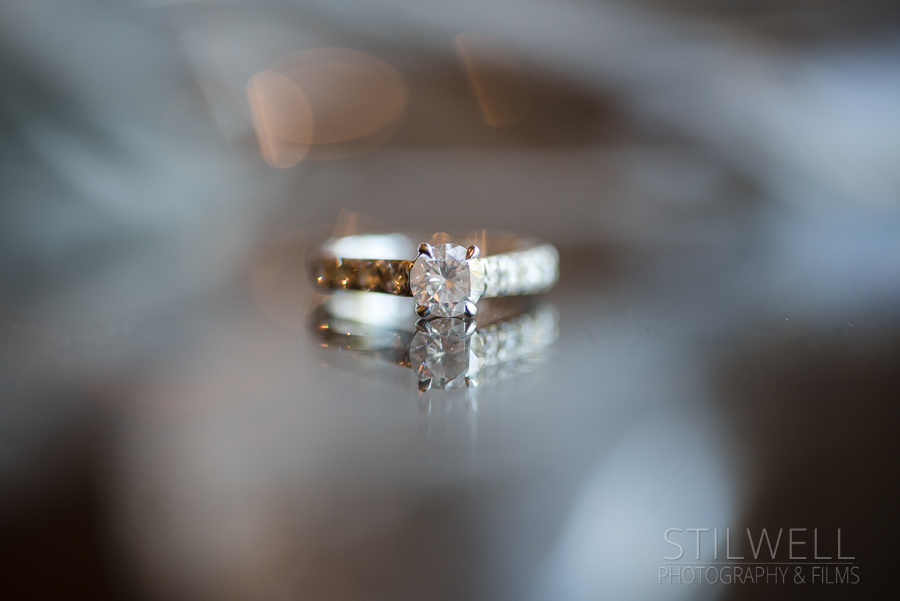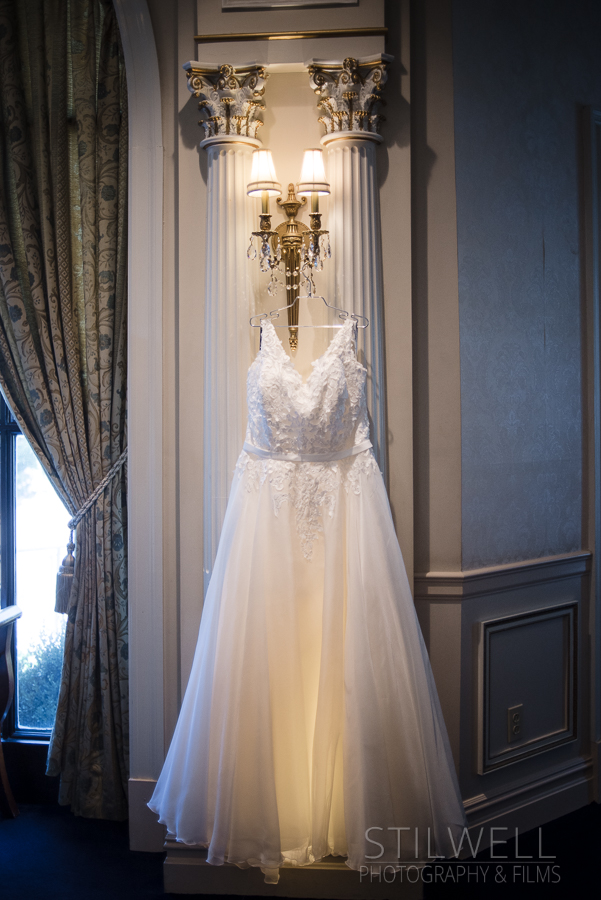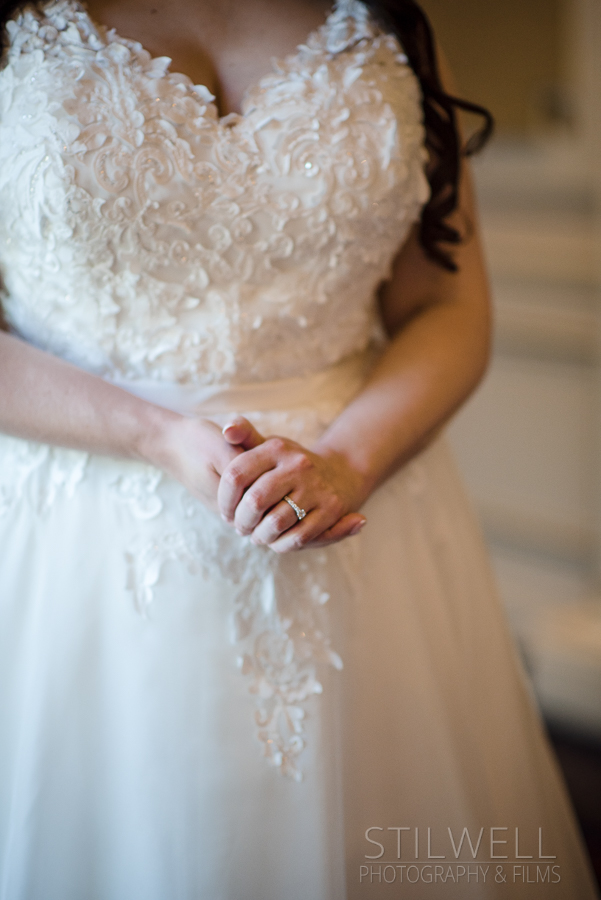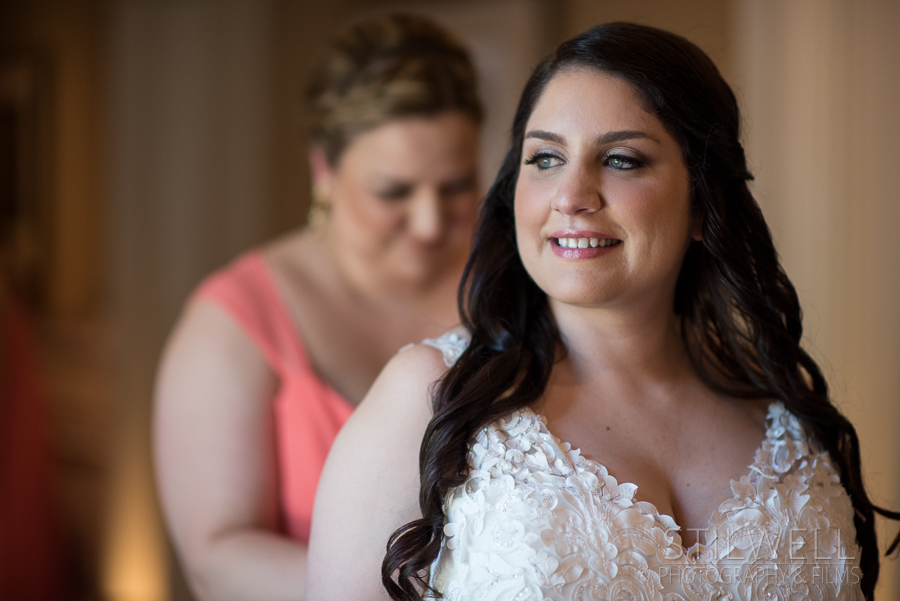 Emily was all smiles while her sister helped her get ready.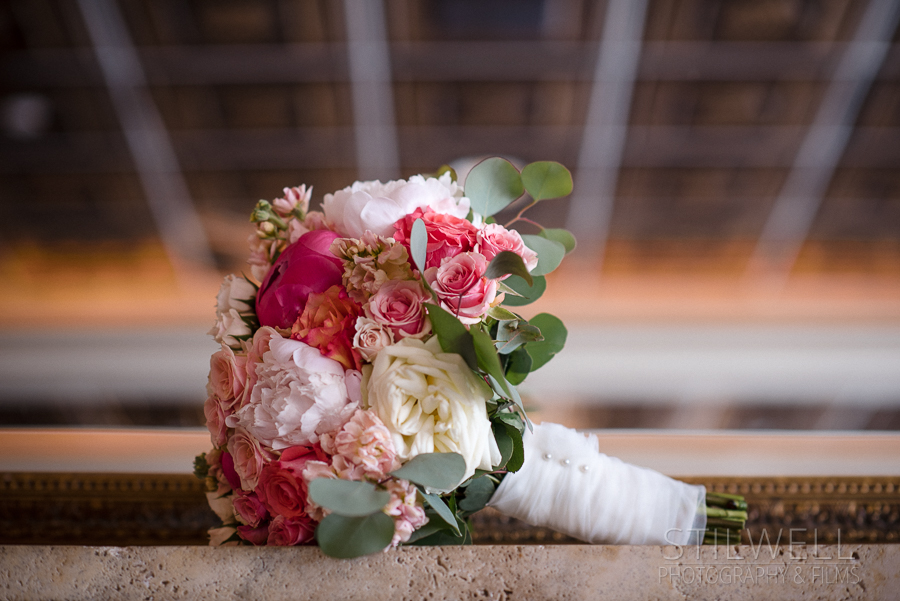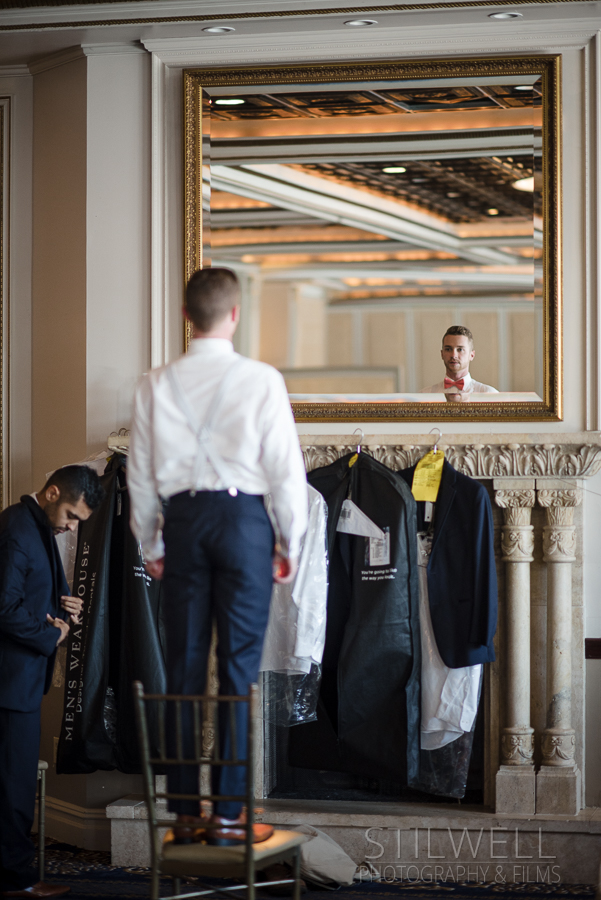 It was great to see how the groomsmen were creatively using the giant mirror and long tables in the ballroom.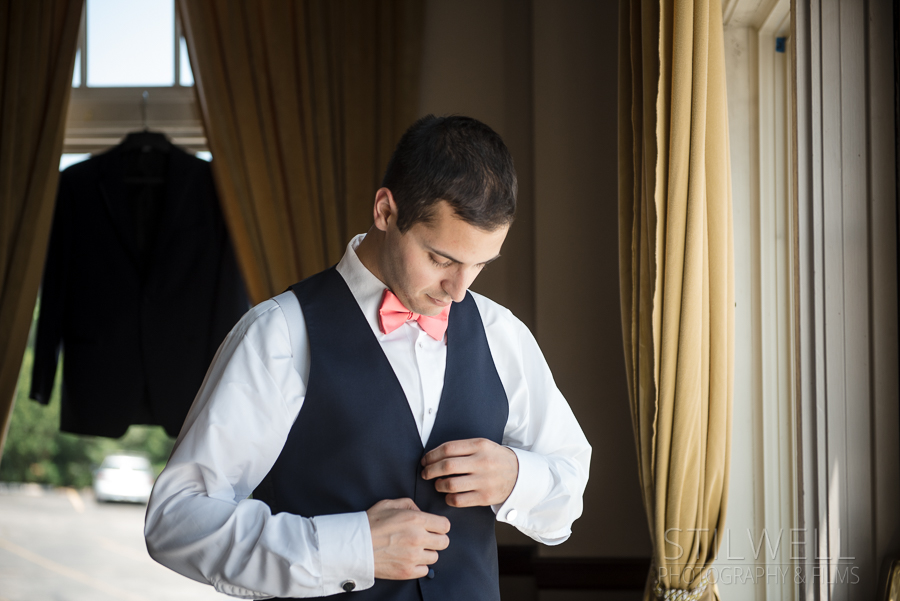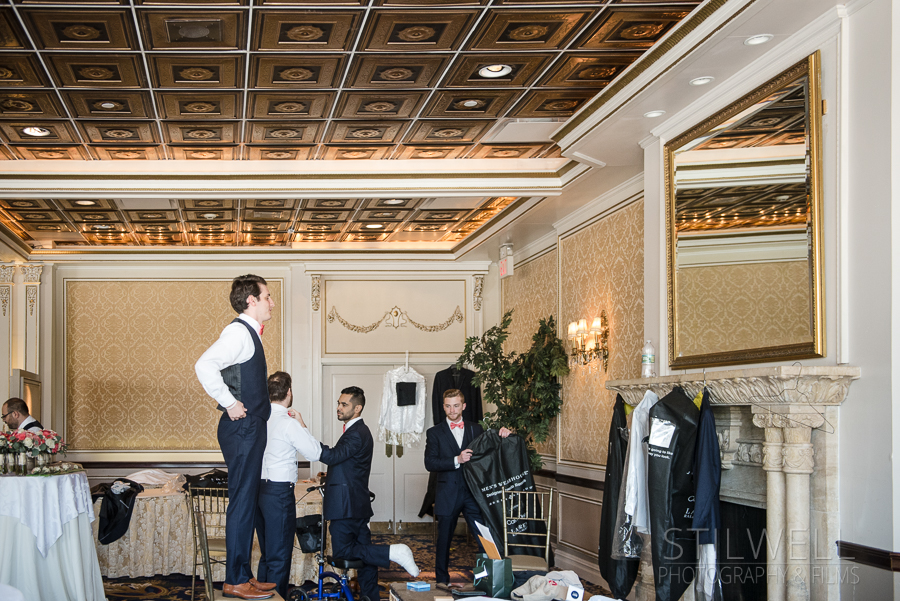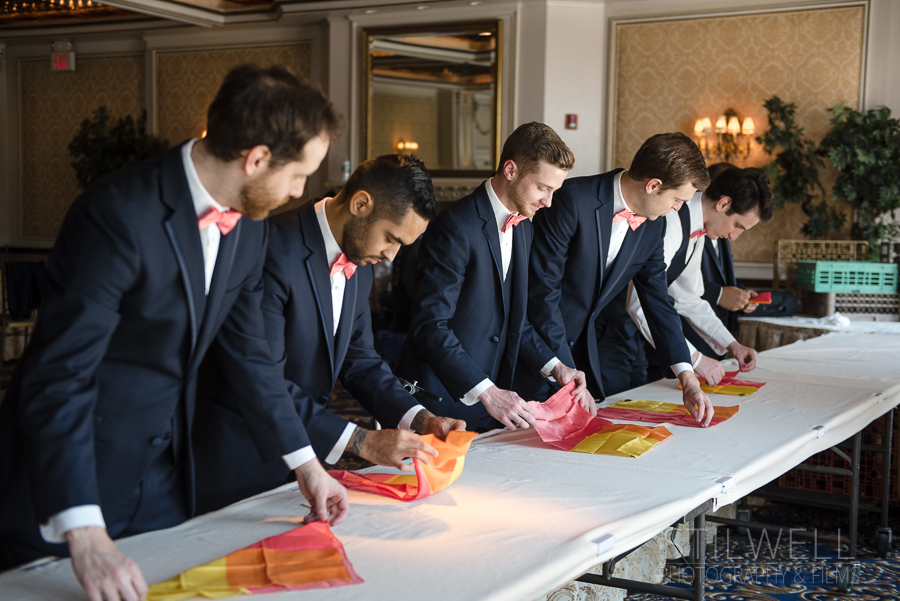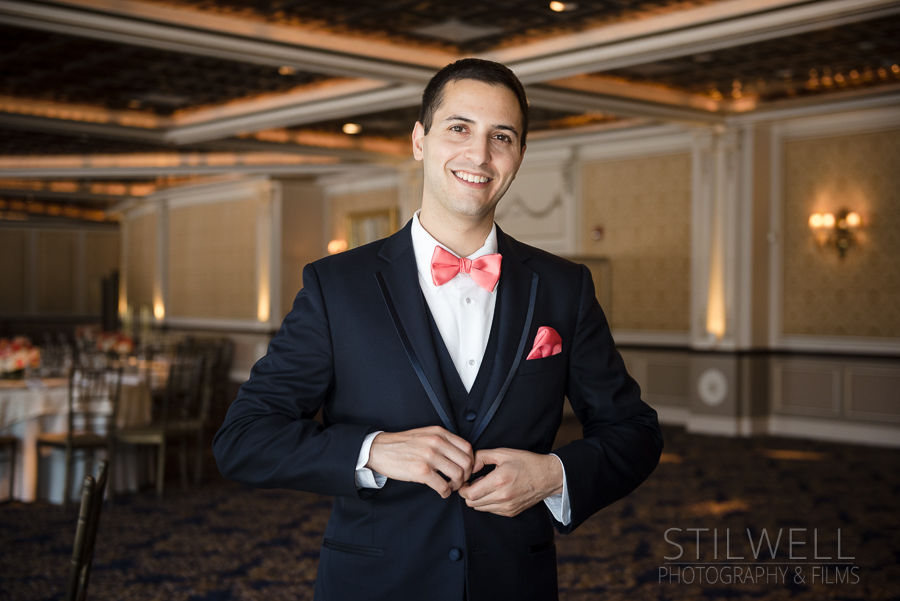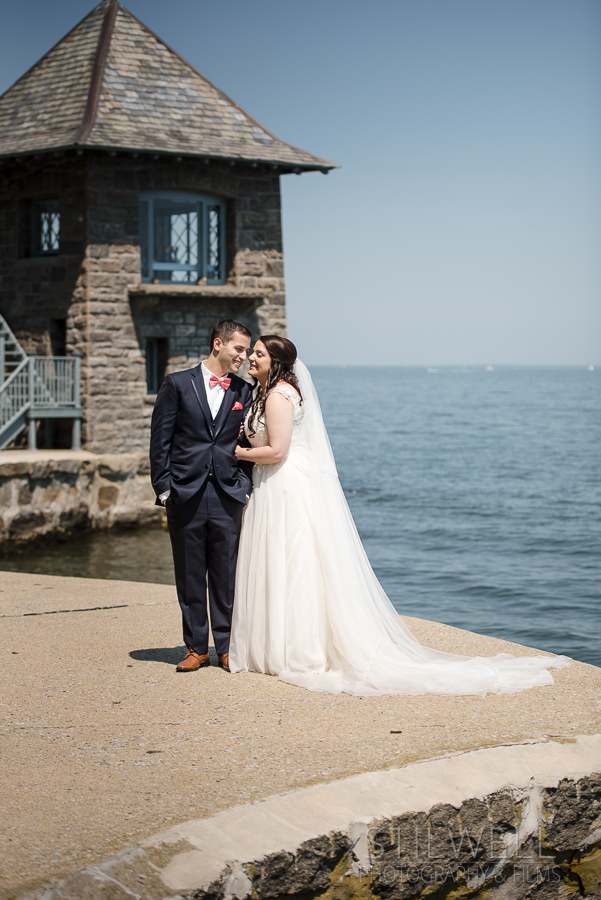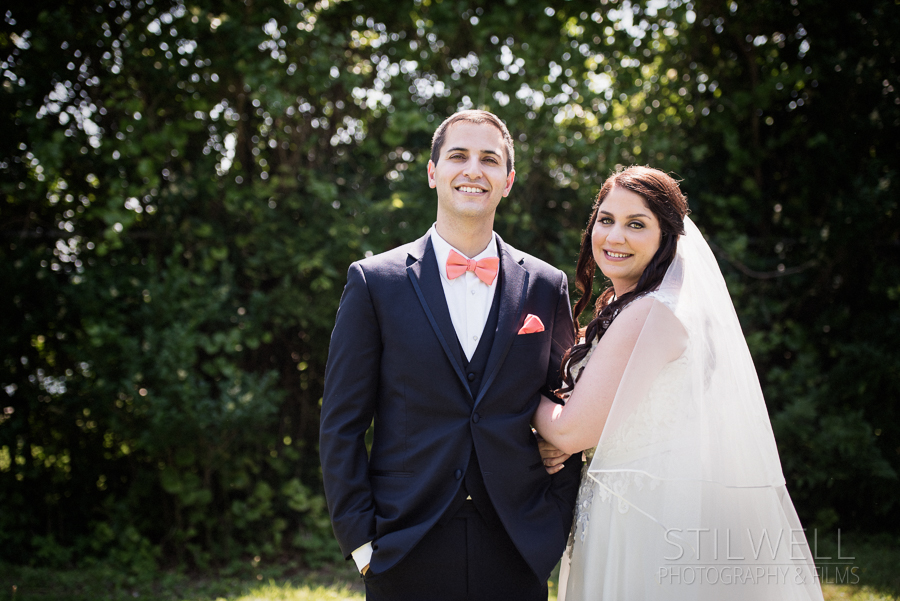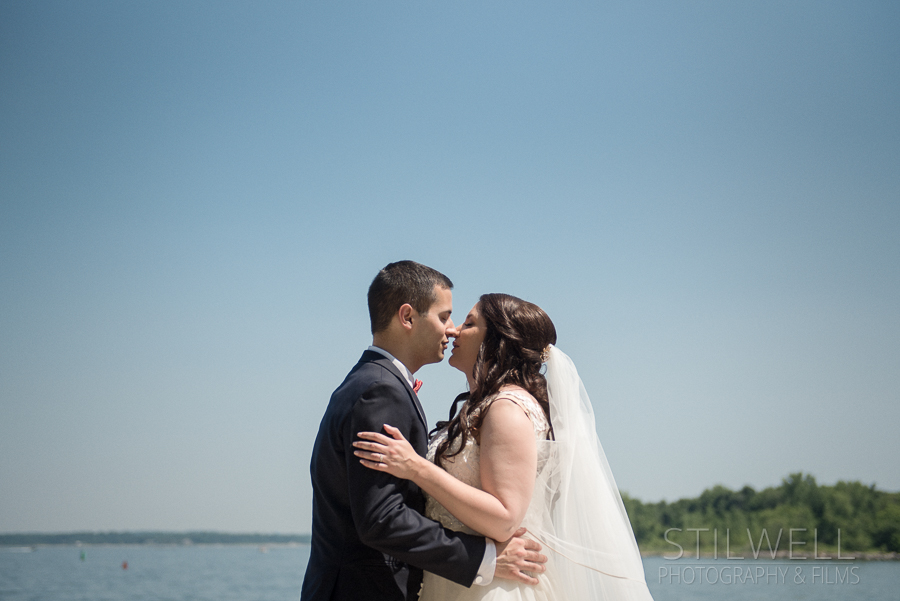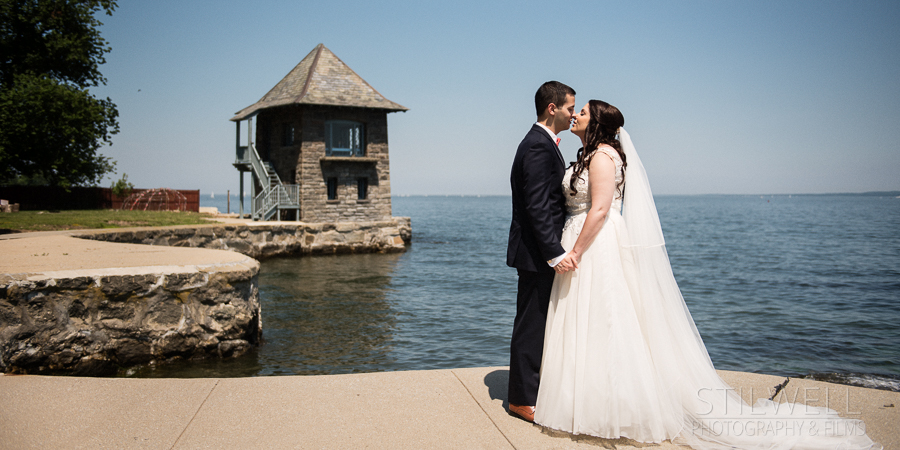 A view right on Long Island Sound is like none other, perfect for their First Look and portraits.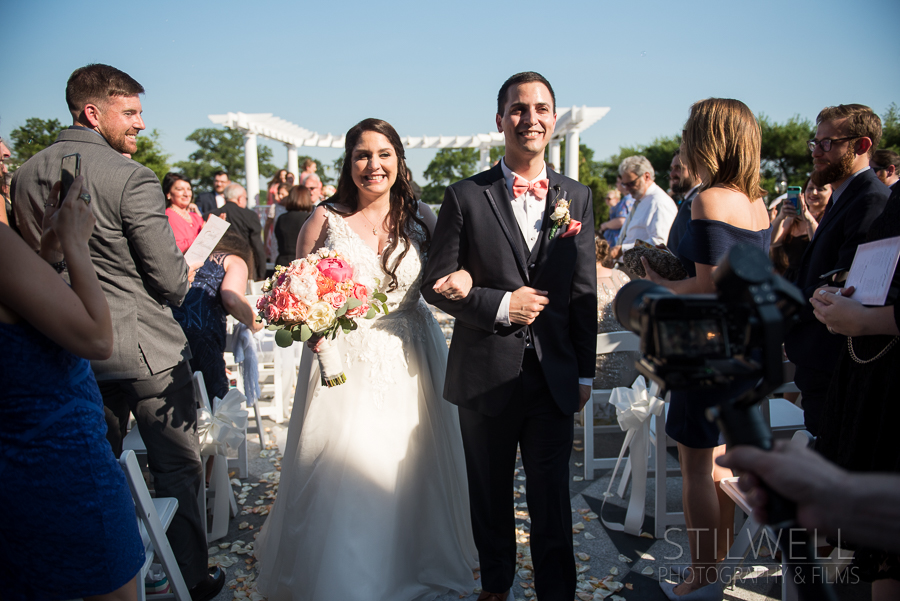 Smiles all around for the now married Emily and Nick as their ceremony was completed and reception was ready to get started.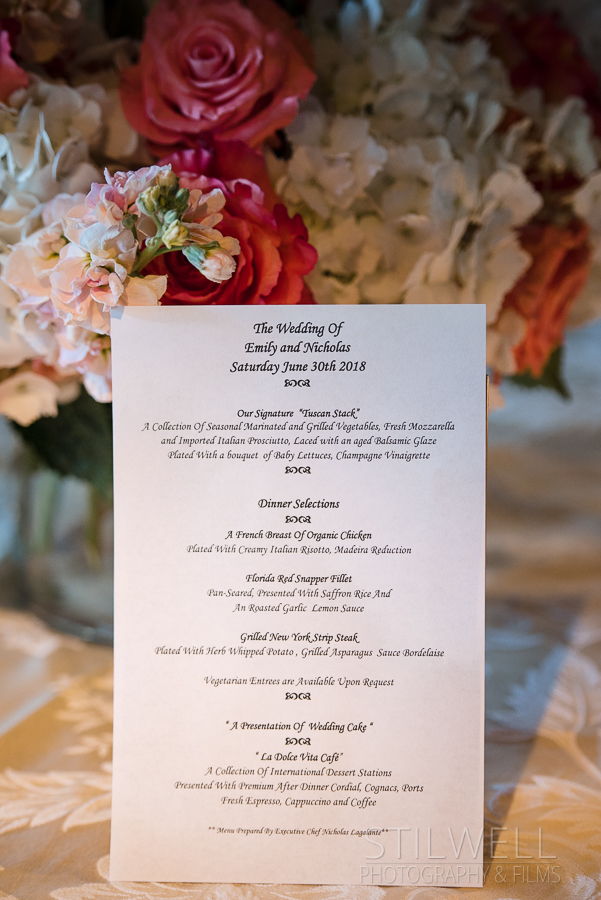 VIP Country Club serves an amazing, mouth watering menu, carefully prepared by the Executive Chef.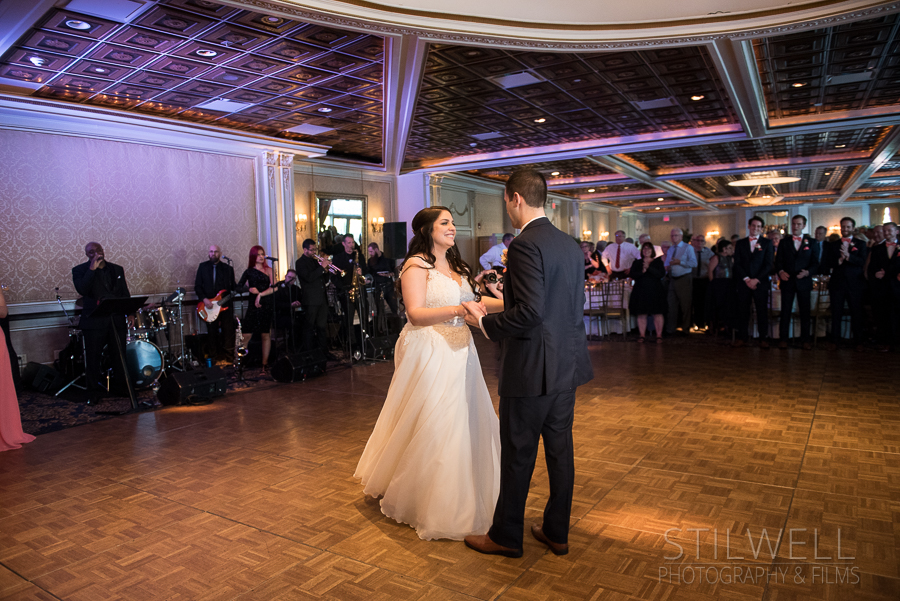 Emily and Nick were all smiles for their First Dance. The East Coast Band was fantastic, multi-talented, and keep everyone on their feet.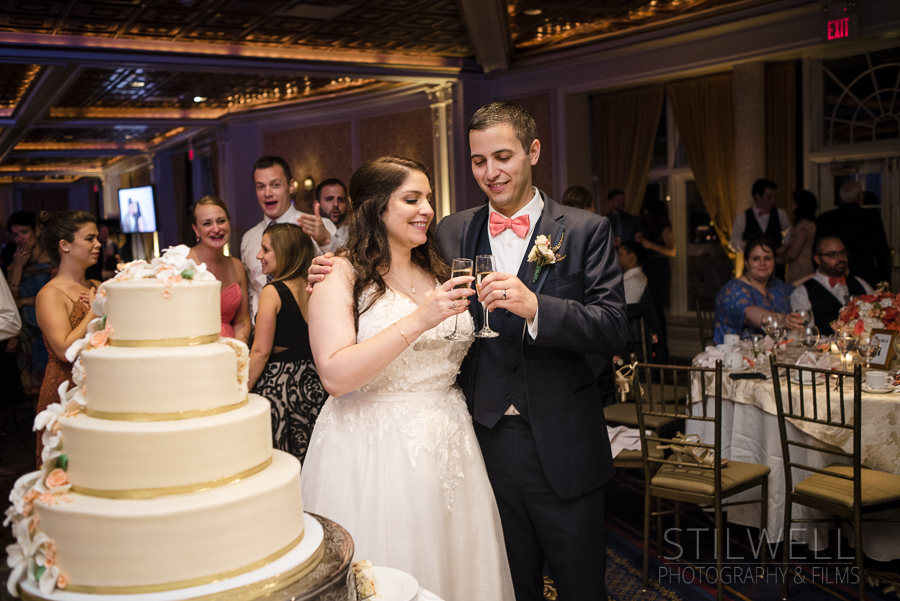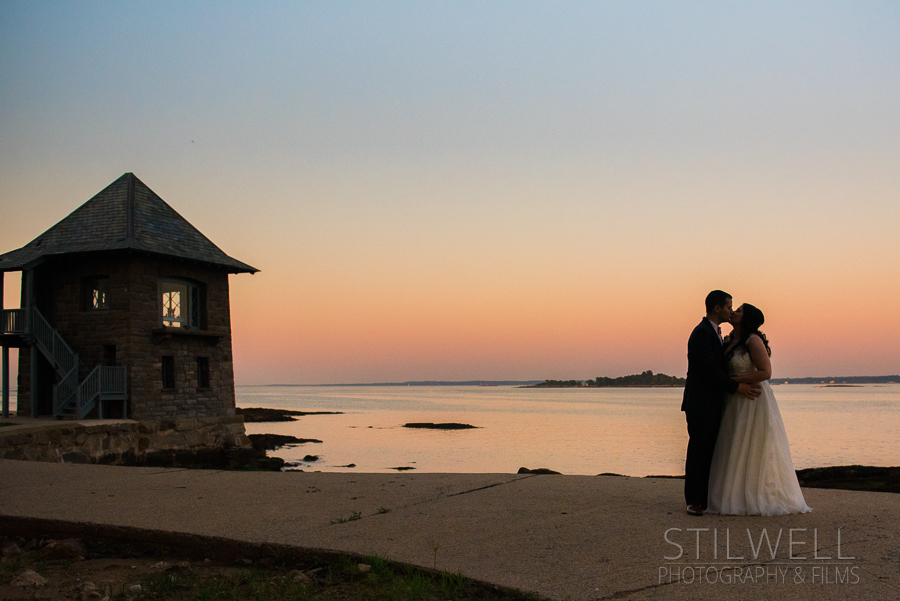 VIP Country Club New Rochelle NY Wedding Details
Wedding Photography: Stilwell Photography & Films | Alisa Stilwell
Hair Stylist: Britt DiGi | Hair by Britt
Makeup Stylist: Essie Cohen | Essie Cohen Makeup
Dress: Kleinfeld Bridal | NYC
Florist: Lee Vazquez Floral Design
Wedding Venue: VIP Country Club | 600 Davenport Ave., New Rochelle NY 10805
Officiant: Jude Smith
Entertainment: East Coast Band  | Garden City NY
Cinematography & Films: Stilwell Photography & Films | James Ardito
Be sure to follow us on Instagram for updates and the latest wedding photography and cinematic wedding video in New York & New Jersey.