Villa Venezia Wedding Details
Ceremony and Reception: Villa Venezia, Middletown NY
Wedding Party Accommodations: Courtyard Marriot, Middletown NY
Wedding Dress: Essense of Australia
Wedding Dress Shop: Majesty Bridal, Danbury CT
Shoes: Sophia Webster 
Florist: Peony Design Studio, Pougkeepsie NY
Photography: Stilwell Photography & Films | Alisa Stilwell, James Ardito
Additional Photographer: Teresa Horgan
Additional Cinematographer: Zach Honihan
Officiant: Rev. Louis Zeppone, Hudson Valley Officiants
Entertainment: Enriquez Entertainment
---
Natalie & Michael
We first met Natalie & Michael at a Winter 2017 bridal show, and I instantly had a connection to them. Her mom and dad asked lots of questions (which everyone knows I love), and as we all talked, I felt like they were as close as friends to me. As a couple, they've been together for a million years, so it was almost as though they were already established as a married couple. They booked us for the wedding, which was well over 2 years away, but I looked forward to it for all that time. I love the most working with people who value tradition and family so much, making it part of everything they do.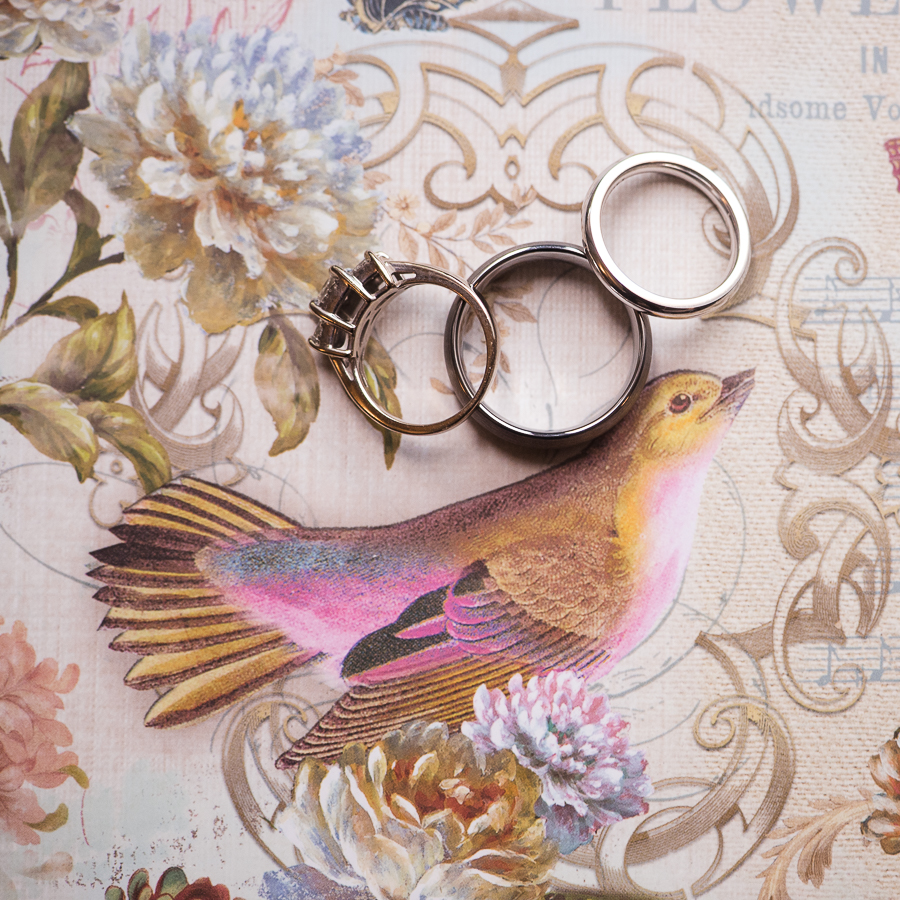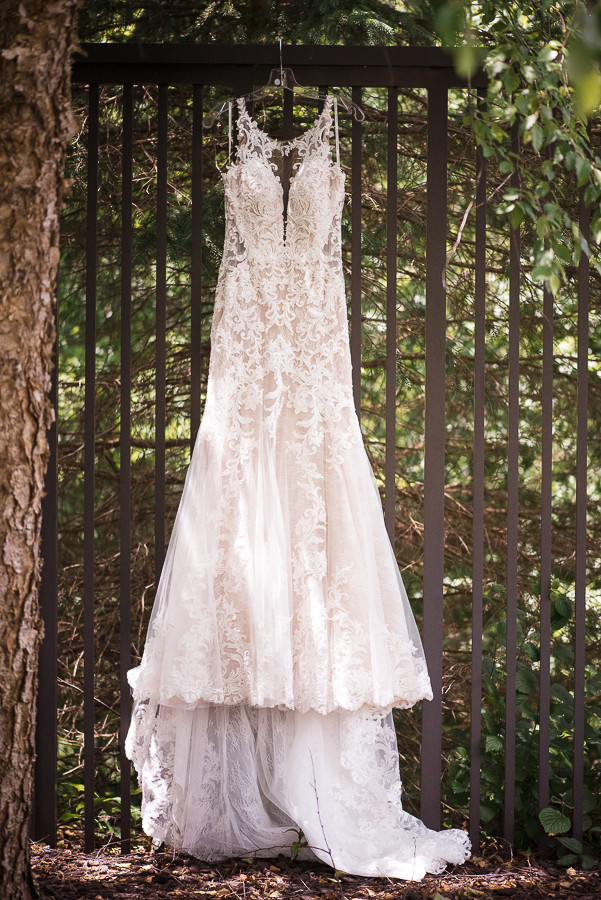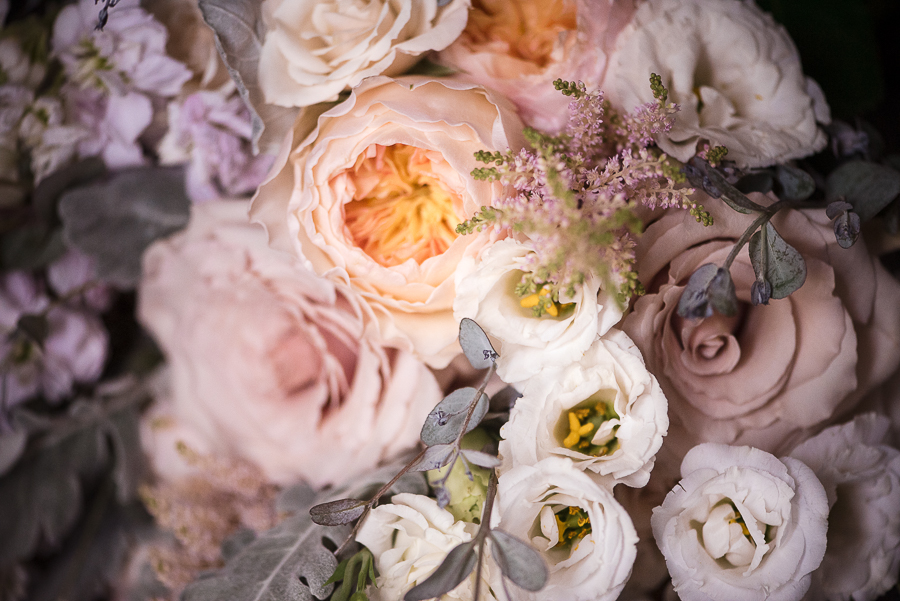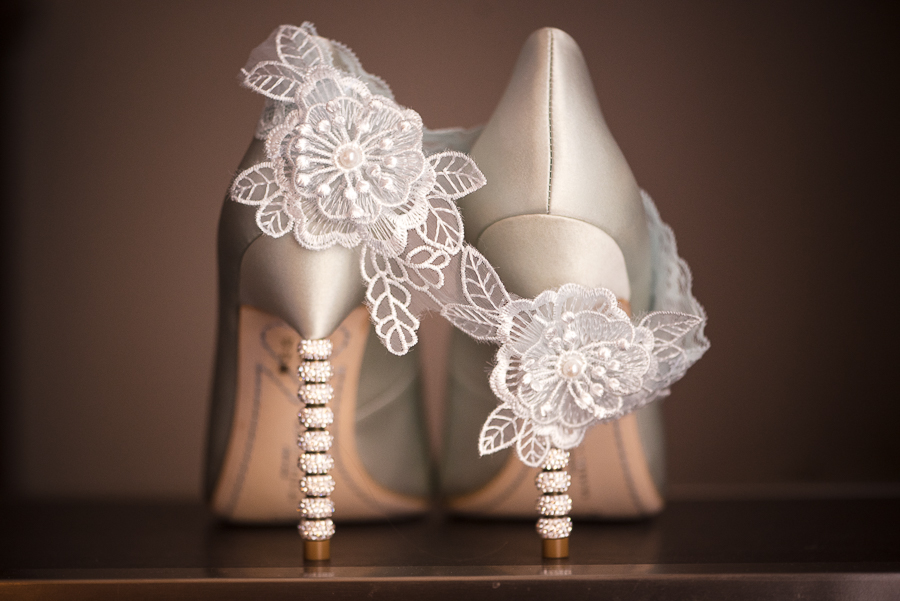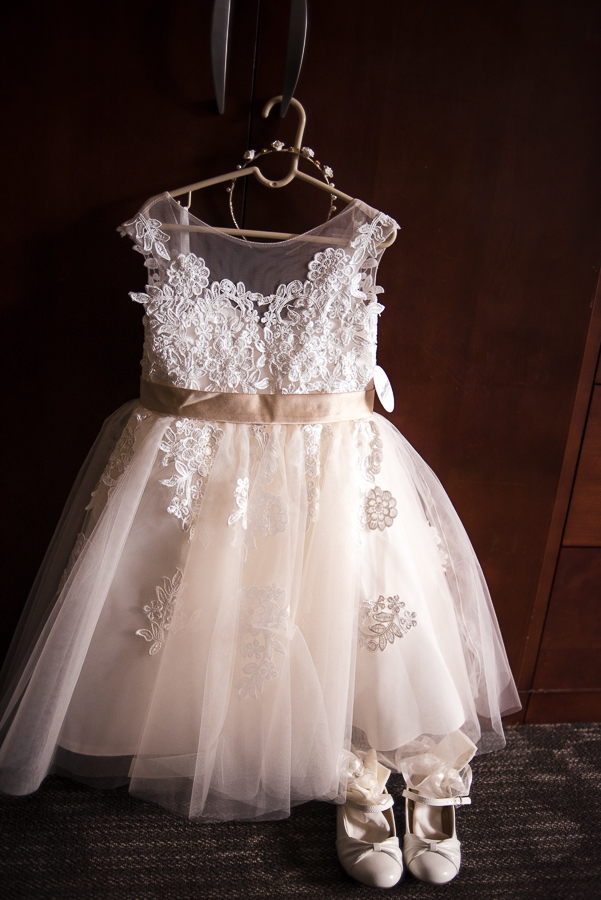 Getting Ready
Natalie's hotel room was very full as she was getting ready, full of family & friends, and her beloved pup. The bride, however, was relaxed and happy knowing everything was perfect. From color scheme to the perfect flower girl dress, she spared nothing for the details.
She read her letter from Michael, as her pup looked on, as though he could understand everything. Her mom helped her into her gorgeous Essense of Australia dress. The detailing was so elegant, and Natalie wore it as though it was as easy as jeans & a t-shirt. Her smile said it all.
Michael was also getting ready with their beautiful dog, and if you know anything about Natalie and Michael as a couple, their dogs are every bit their children. In general, Mike was much more reserved, though I'm sure he was thinking about how to be sure Natalie would have a dream wedding day.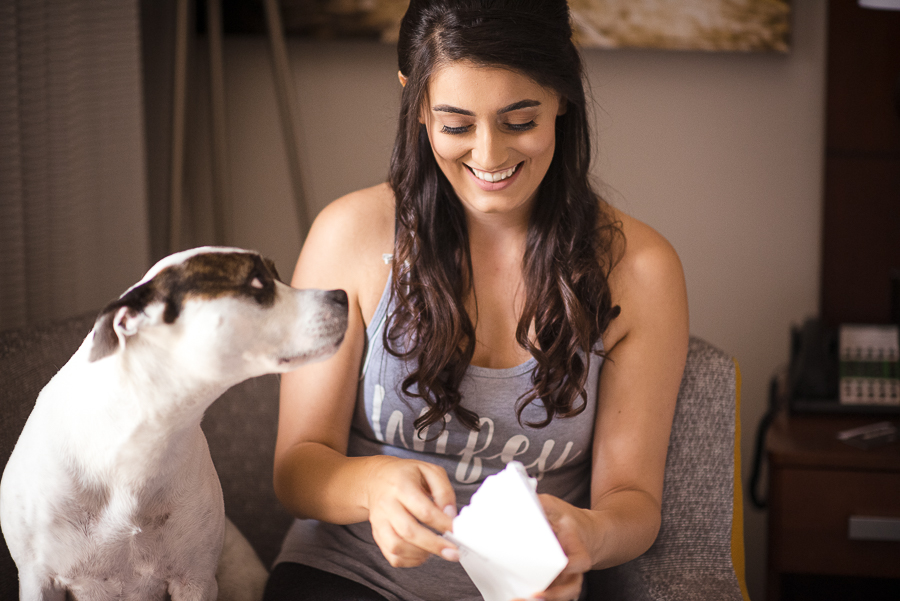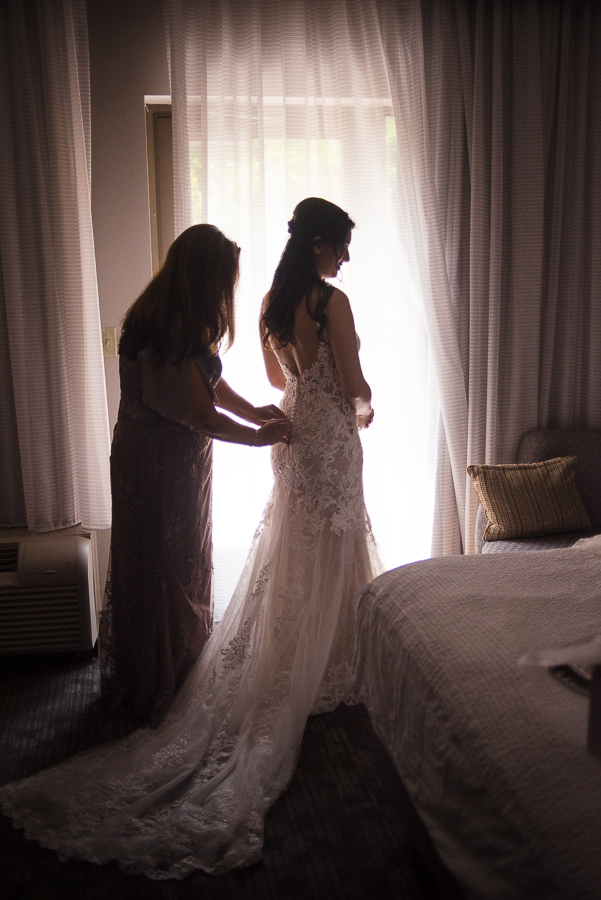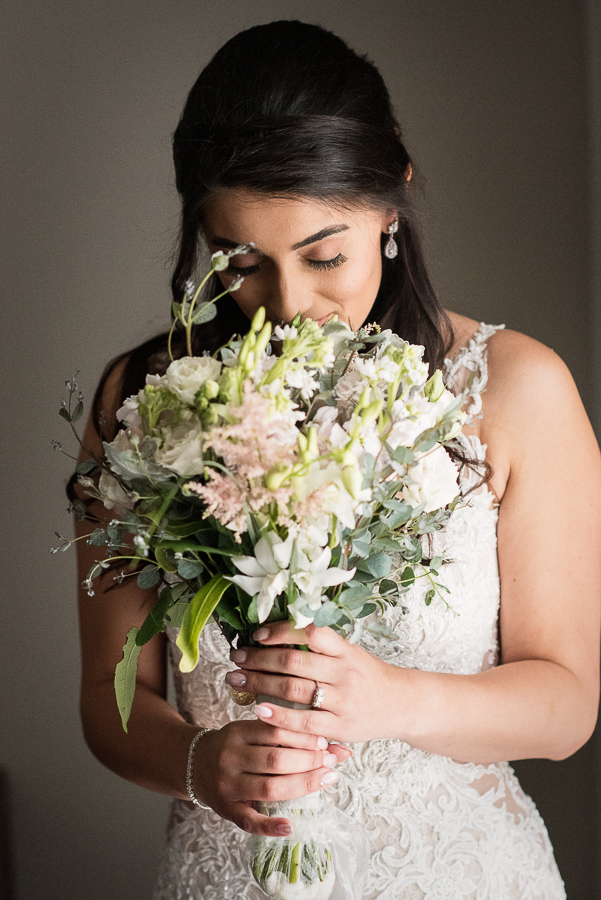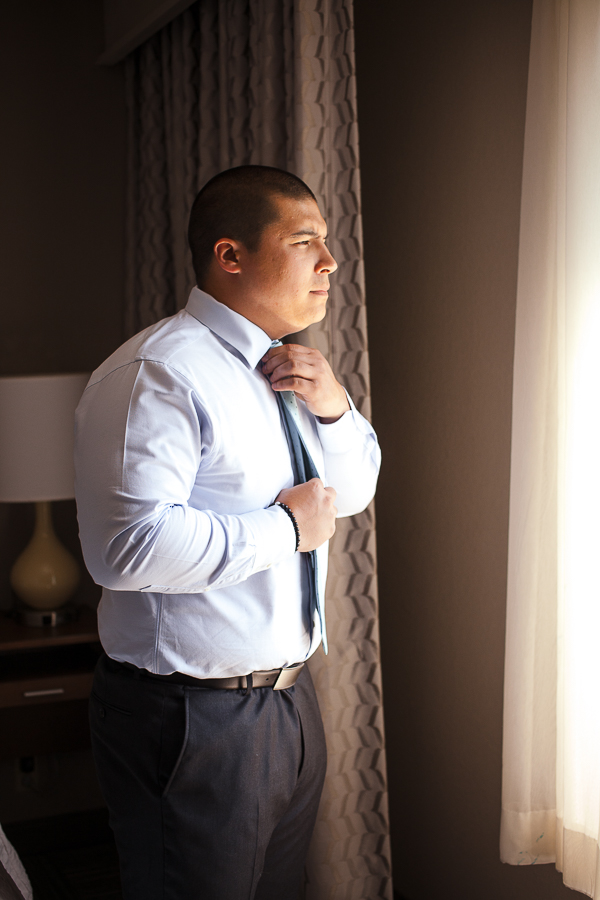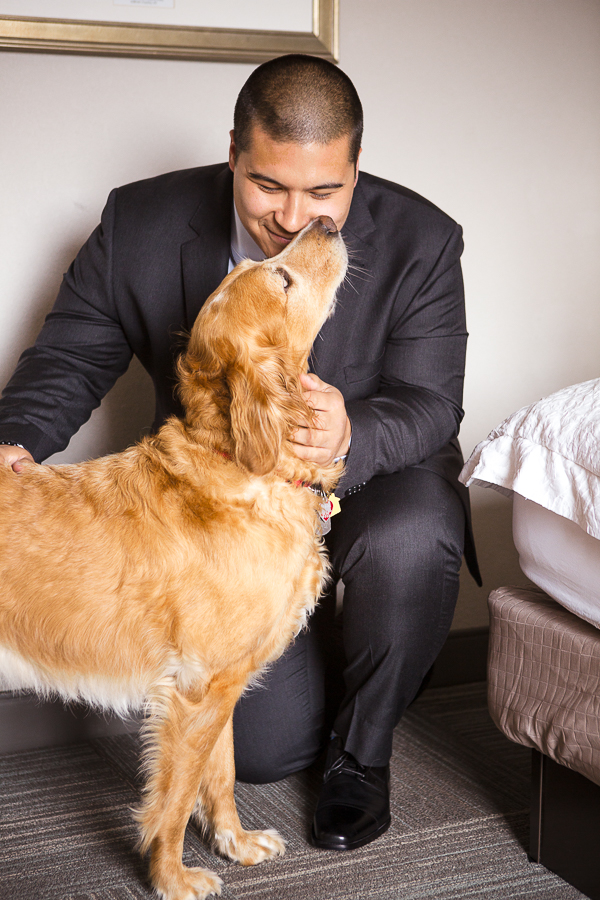 Ceremony + Reception
The Villa Venezia does an amazing job, every time, and their landscape and design of their outdoor space is a photographer's dream. Villa Venezia's interior is like no other in the area. It's elegant, bright and airy, and spacious. Presentation and food service is impeccable. The bridal suite and groom's suite are both separately upstairs, and I'd have a hard time deciding which I like better.
Natalie saved her dad seeing her until just before the ceremony began. He waited nervously at the base of the stairs as the Wedding March was played. Michael bet him he would lose it and cry at the sight of beautiful Natalie descending the stairs. Not to anyone's surprise, Mr. Centouri lost the bet the second he saw her.
Reverend Louis provided a flawless ceremony, which took place in front of the handmade custom backdrop crafted by Natalie's dad. It was full of special touches, featuring special words of wisdom and details from her beach theme.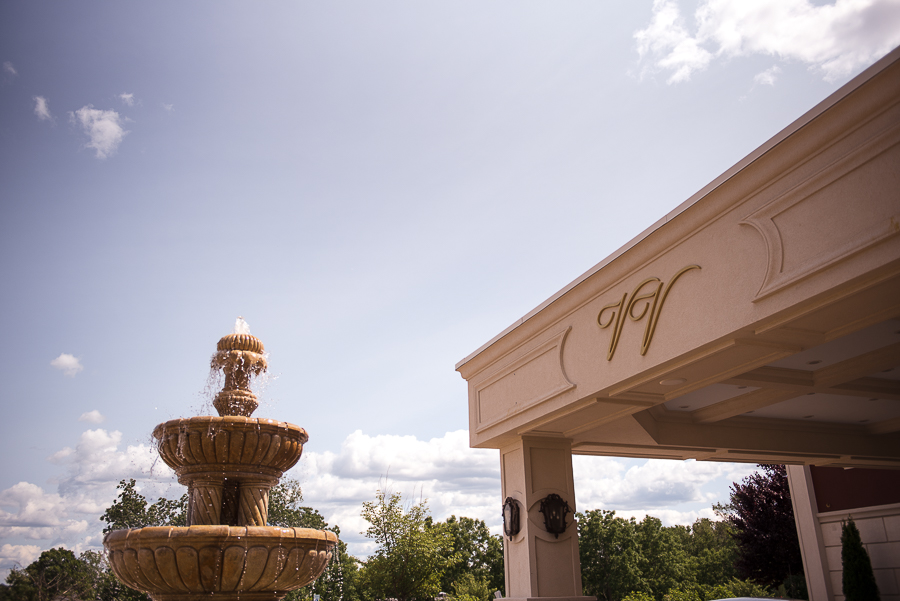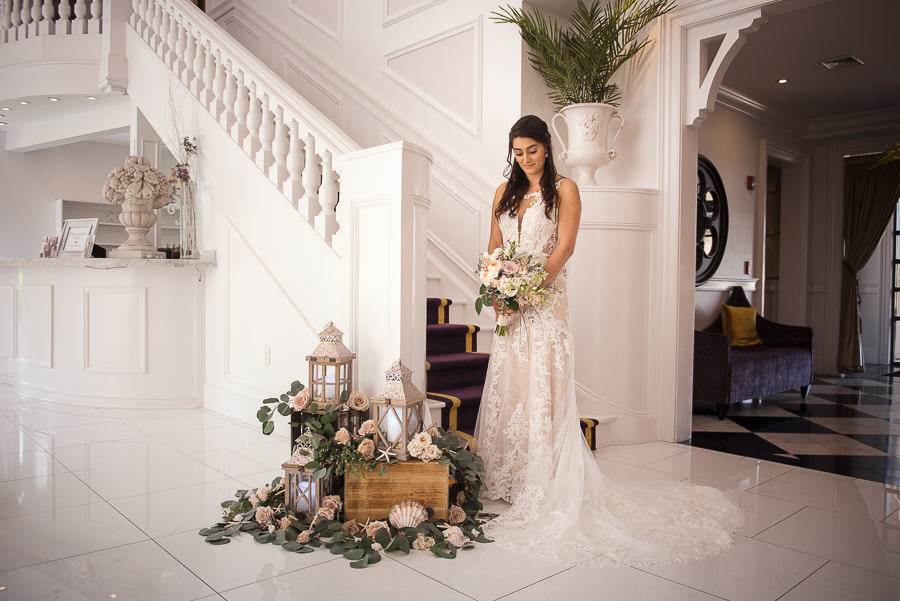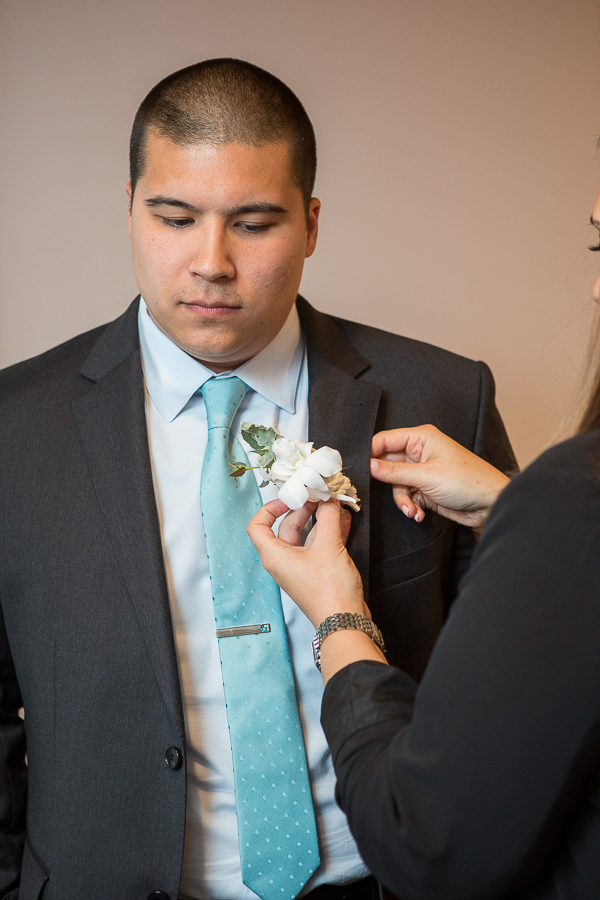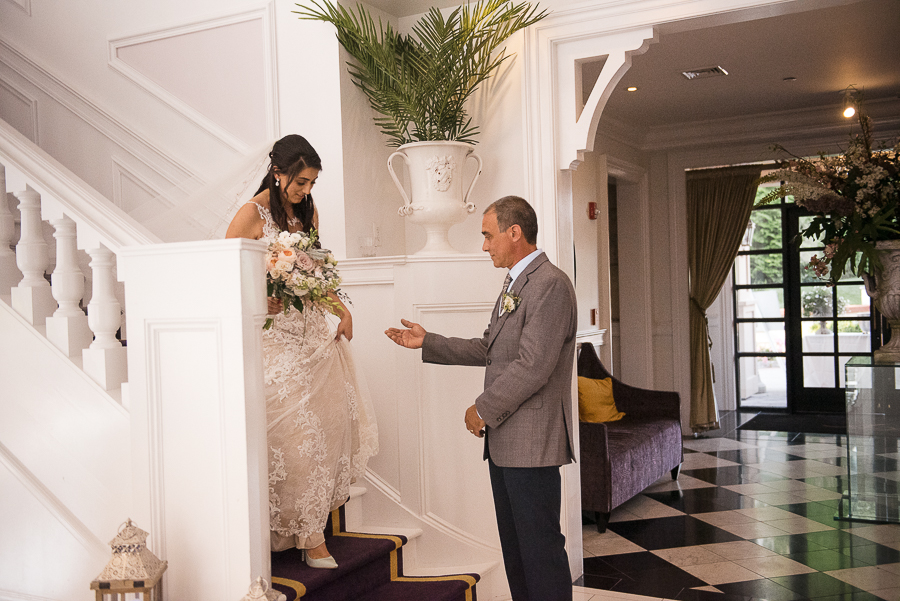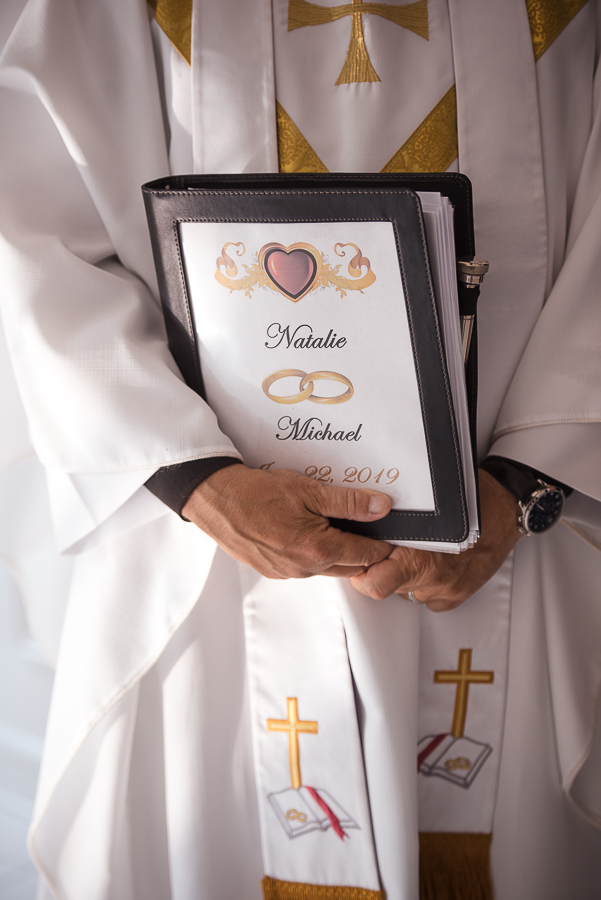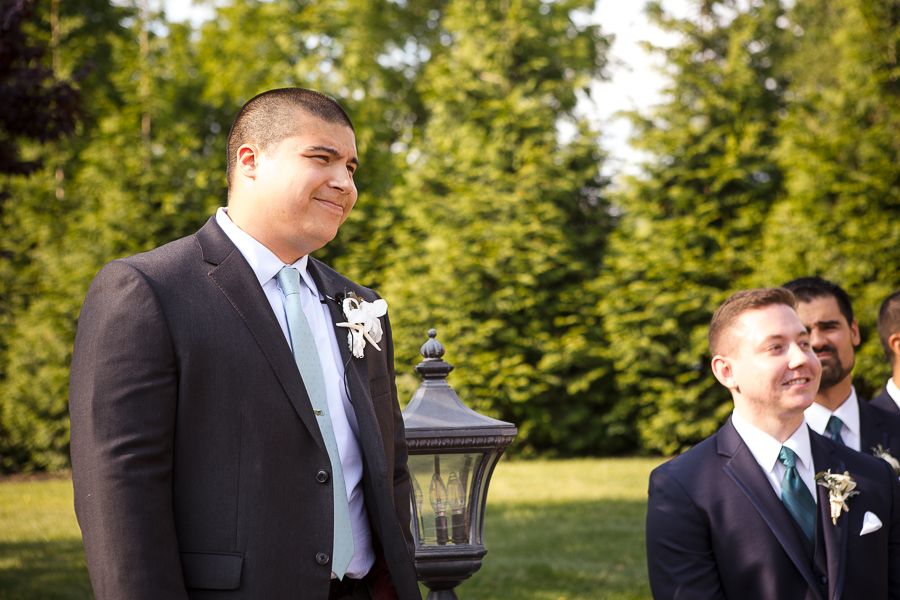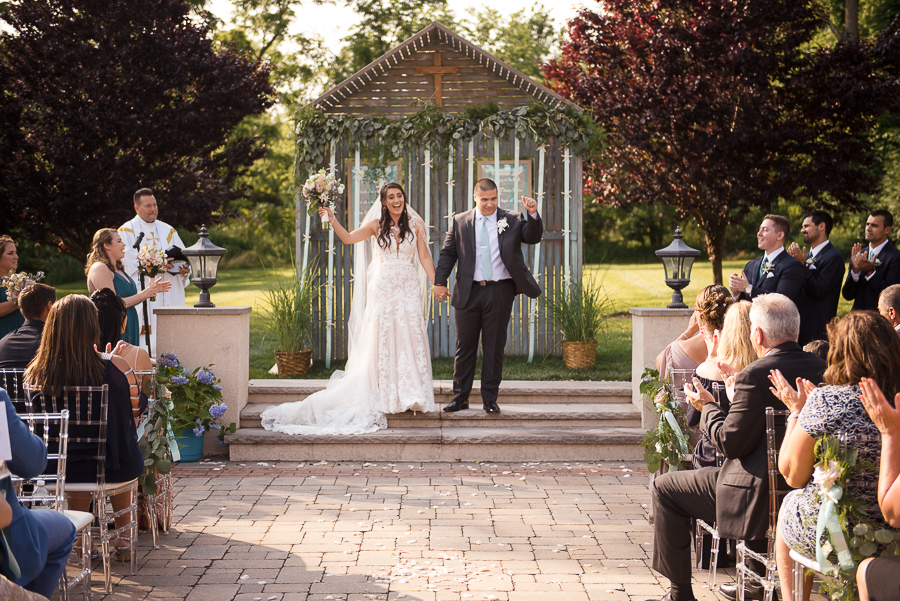 Portraits then Reception
Finally married, it was so easy to capture the newlyweds' happiness in their portraits. While their abundance of family and friends enjoyed the cocktail hour, we took the time for various group pictures, large and small. Everyone was so excited for them and eager to spend time with them, but they would have to wait until the reception began.
Once the party officially got started, it was amazing. The perfect summer night, as the sun set, they were fully enjoying every moment of this long-awaited day.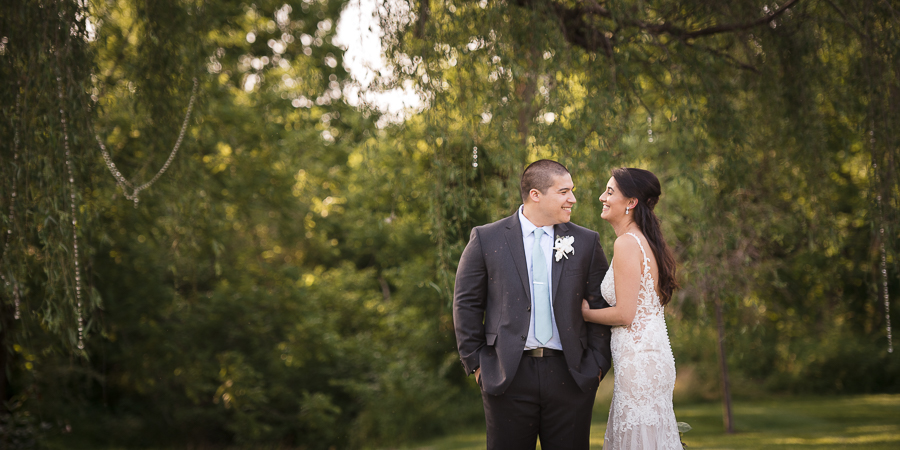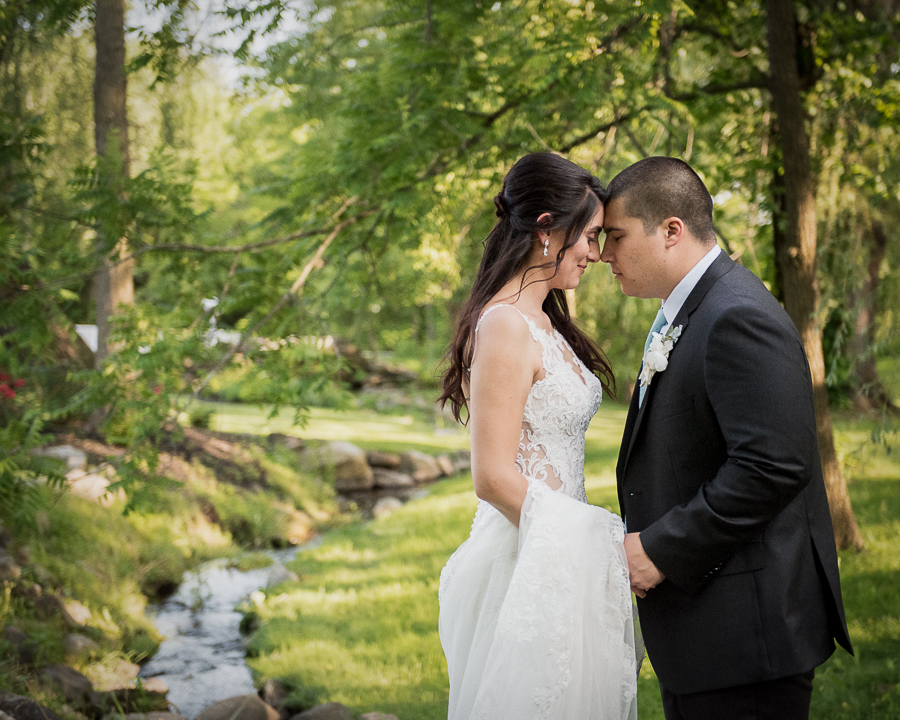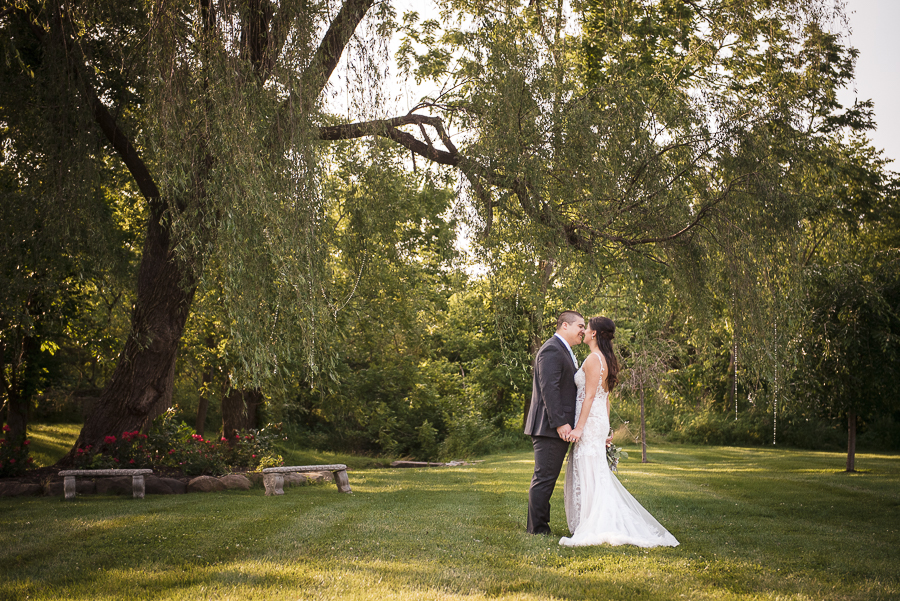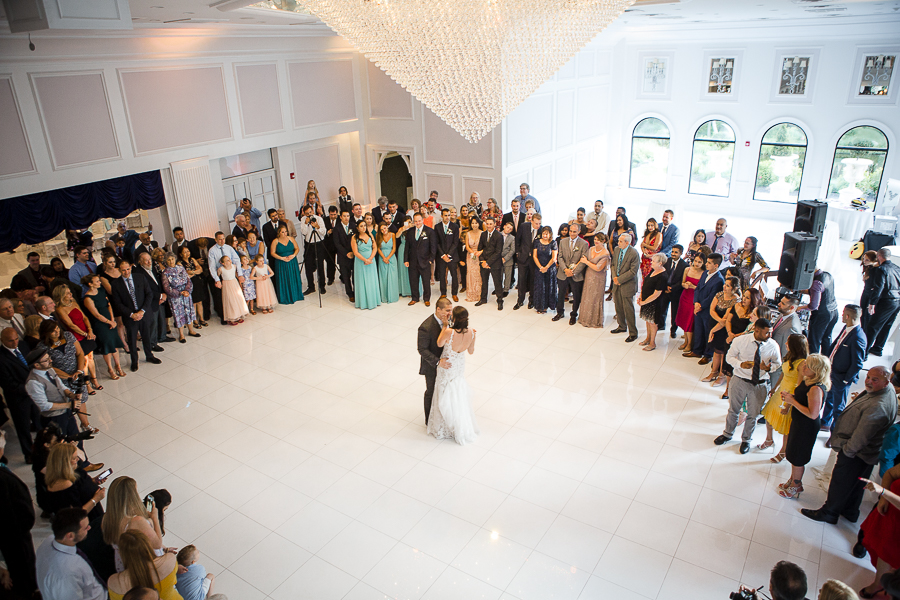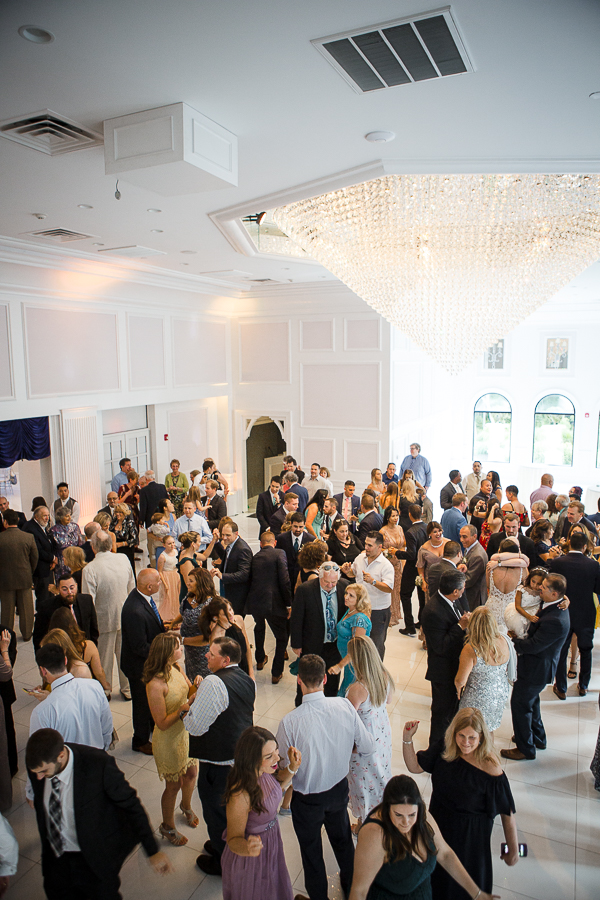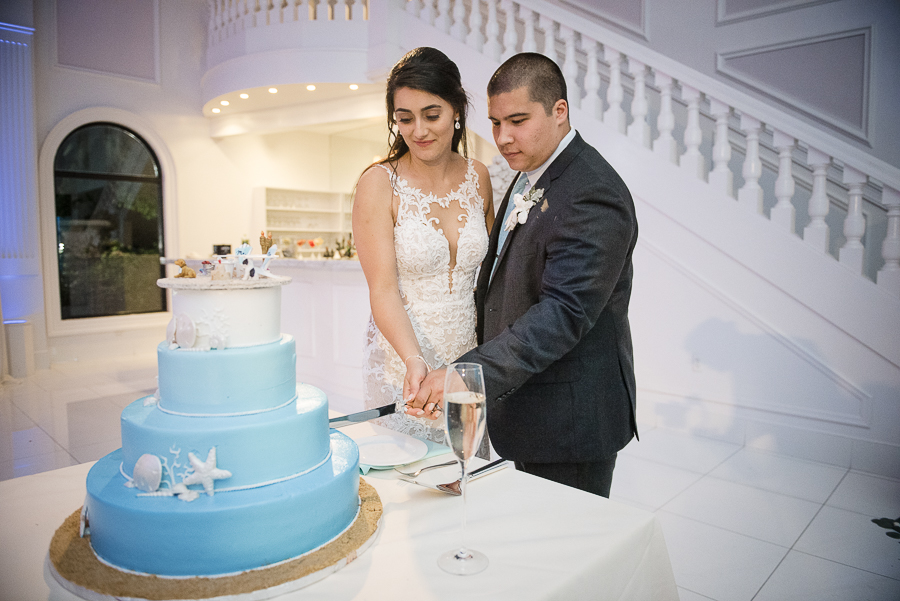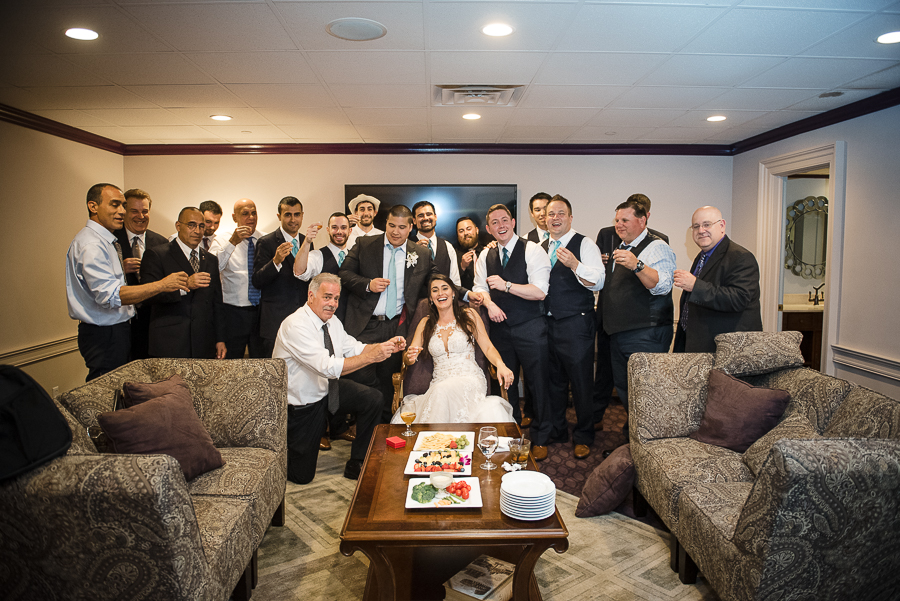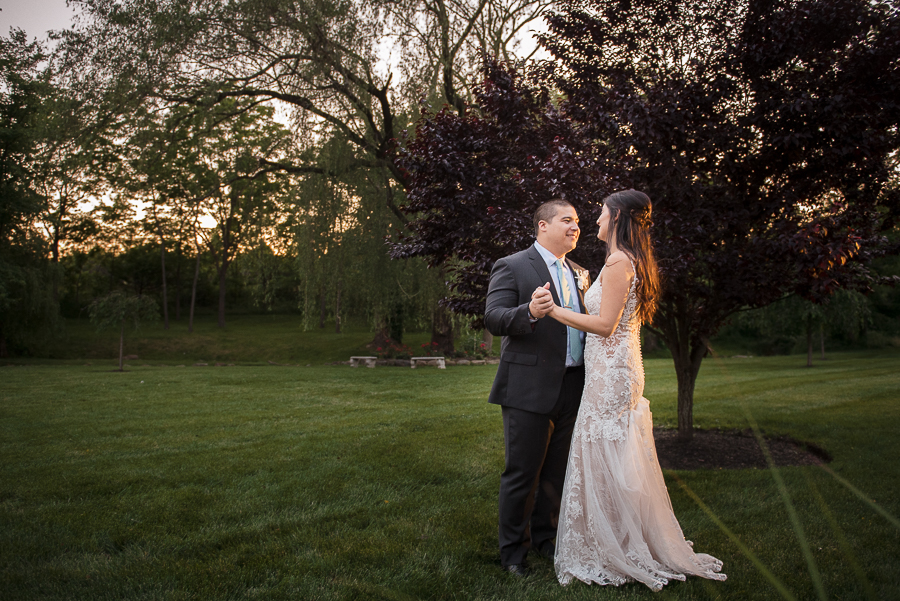 Anytime I think of Natalie and Michael's Villa Venezia wedding, I remember what great people they are, individually and together. They're the perfect balance for one another, which is a quality I believe will serve them well in their long and happy lives together.
Be sure to follow us on Instagram for updates and the latest wedding photography and cinematic wedding video in New York & New Jersey.