Villa Borghese Wappingers Falls NY Wedding Details
Ceremony and Reception: Villa Borghese Caterers, Wappingers Falls NY
Dress: Essense of Australia
Florist: Lucille's Floral of Fishkill
Photography: Stilwell Photography & Films | Alisa Stilwell
Additional Photographer: Rachel Nagy
Officiant: Rev. Jim Rooney
Entertainment: A Perfect Blend Entertainment
Jessica and Matt
Villa Borghese in Wappingers Falls is a wonderful wedding venue. When Jessica and Matt told me they would be having their wedding ceremony and reception there, I was excited. I knew the Villa Borghese owners had recently renovated their bridal suites and couldn't wait to see them for myself. They did an amazing job creating and decorating the space, and I already can't wait my future weddings there.
Months before the wedding,  Jessica and Matt met me for their engagement session at RiverWalk Park in Tarrytown. I like shooting there because it's such a unique location right on the Hudson, with a view just north of the Gov. Mario M. Cuomo Bridge. I had alot of fun getting to know them, and how they connected to one another.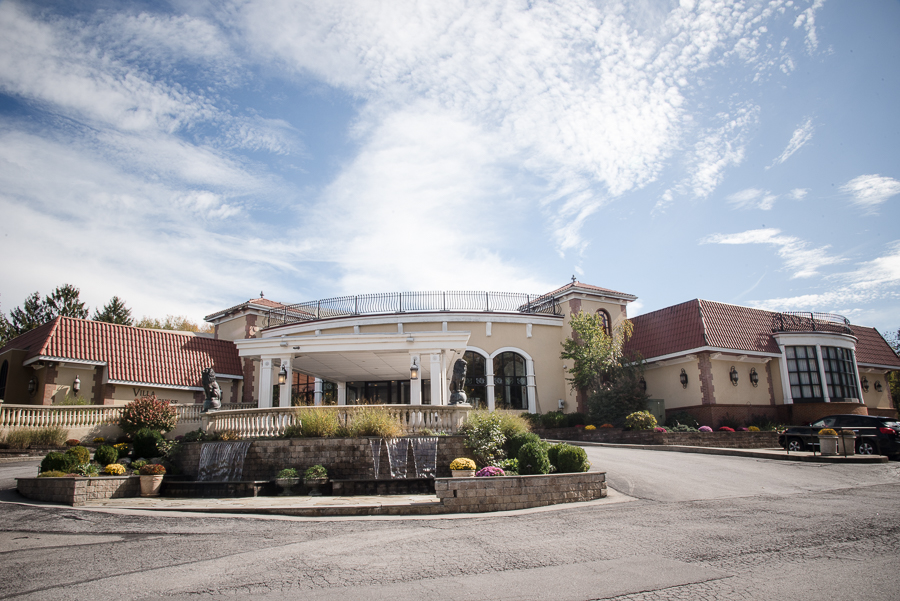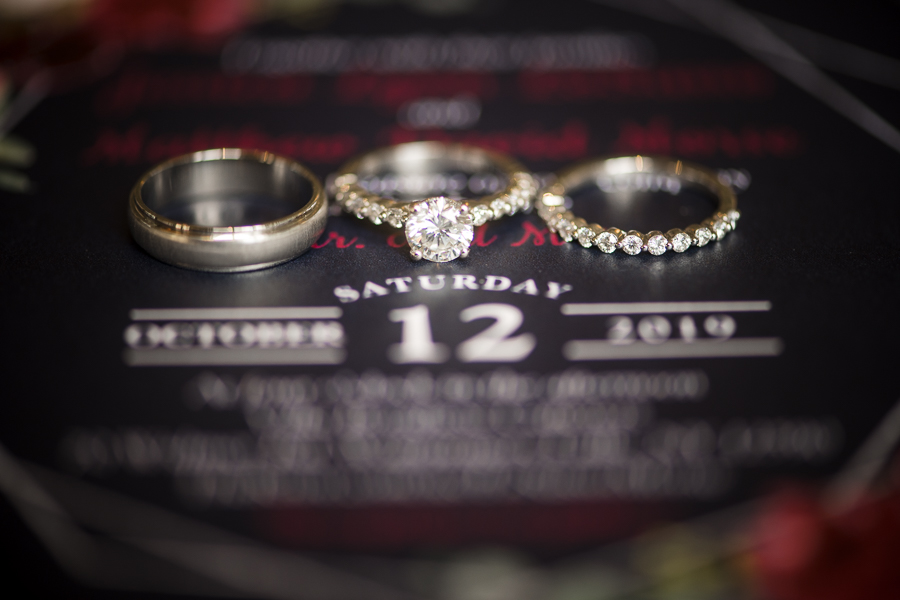 Getting Ready
Matt and Jessica each got ready on time (amazing!), and smiled the whole time. They had small wedding parties, just a few attendees each, and with a few additional friends seemed to enjoy the time. Jessica's Essense of Australia was gorgeous, with detailed lacing on the back which made it wonderful to photograph.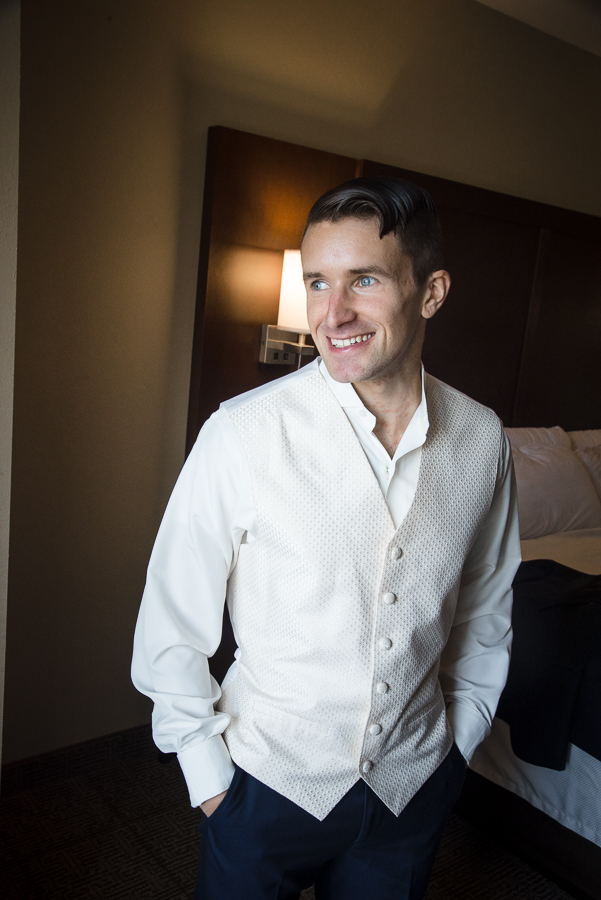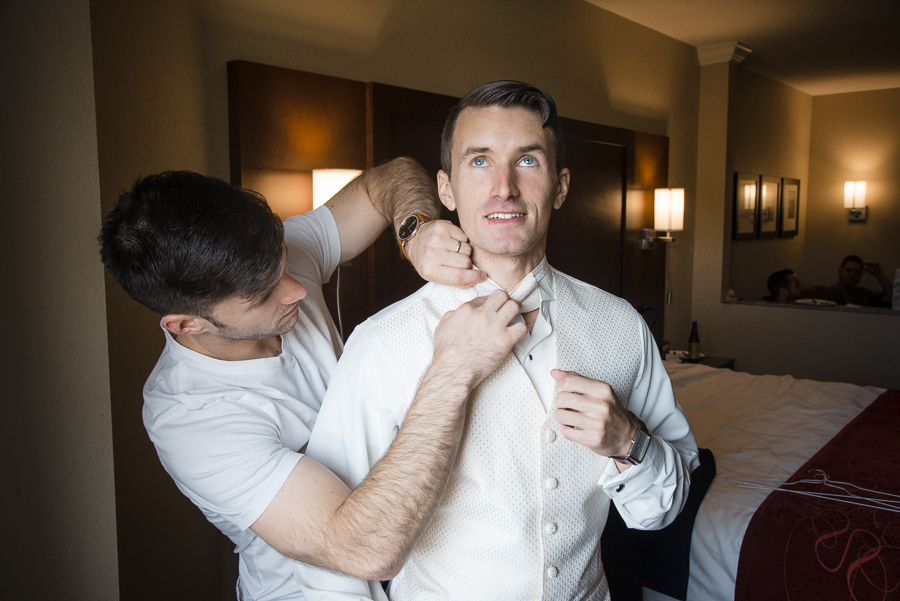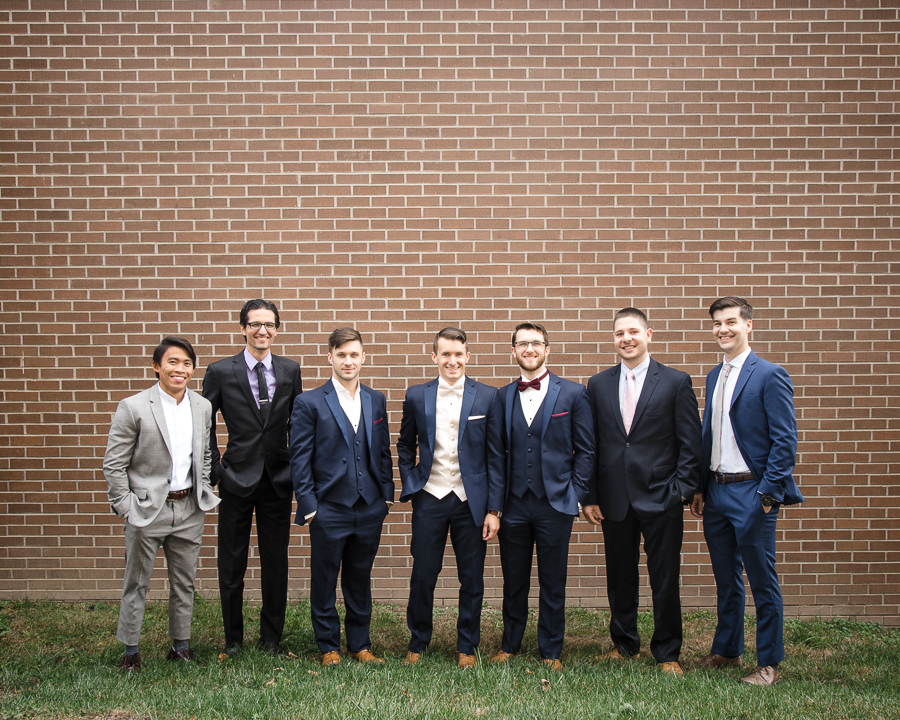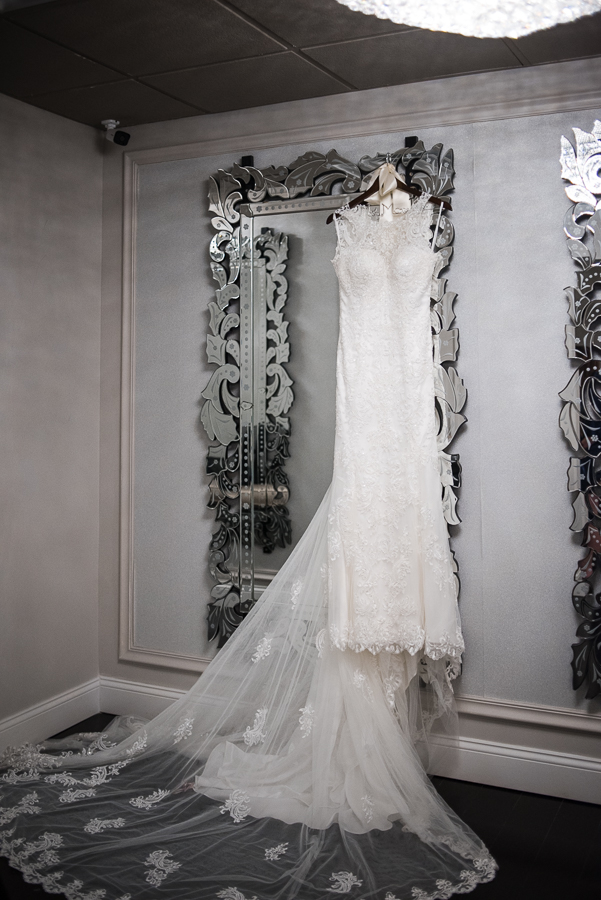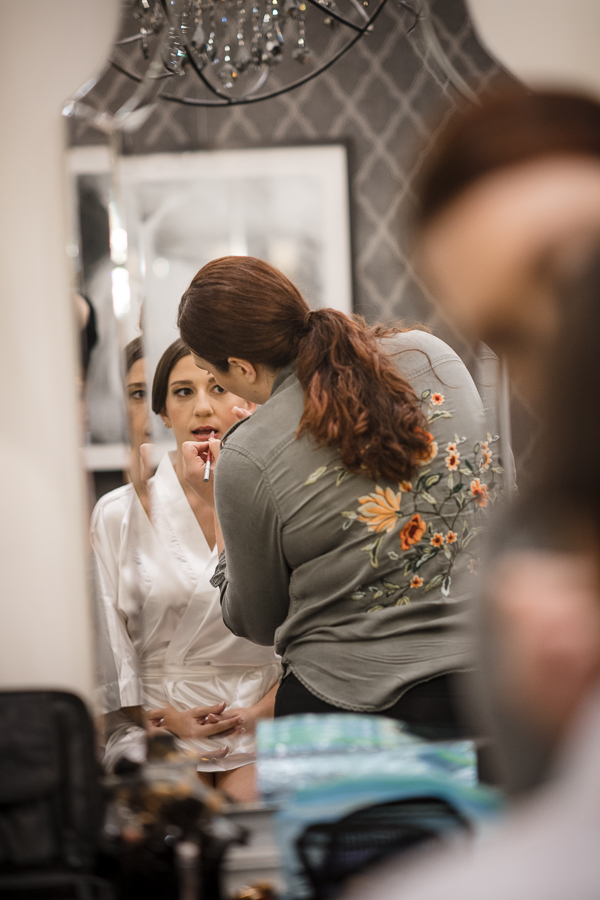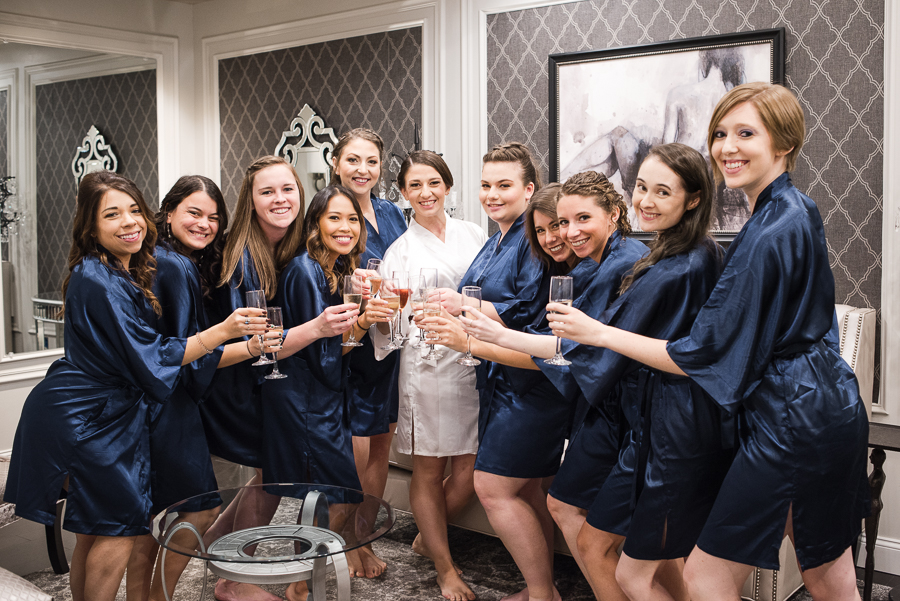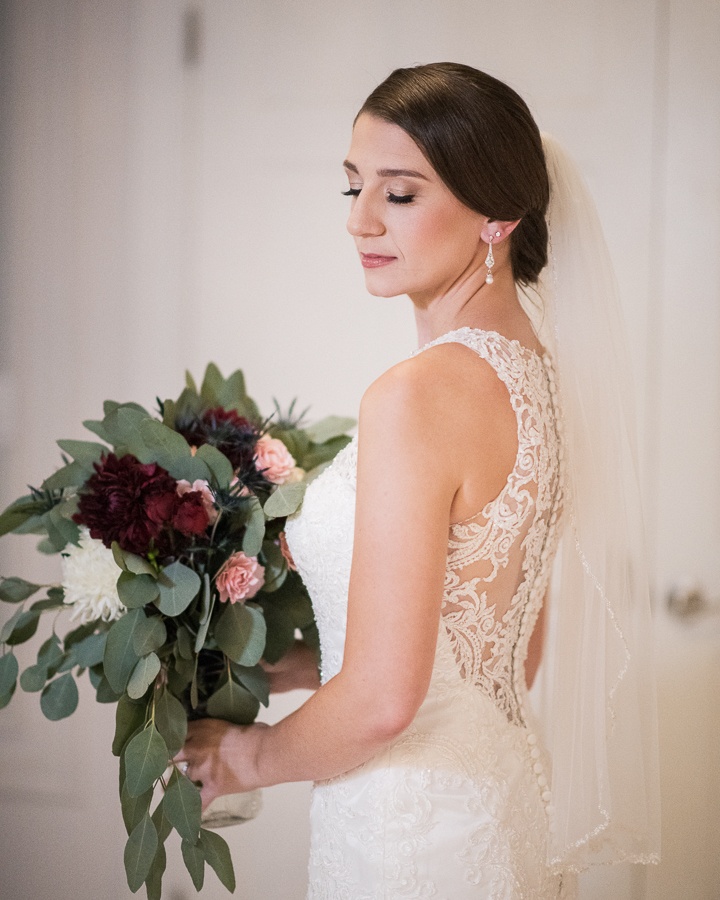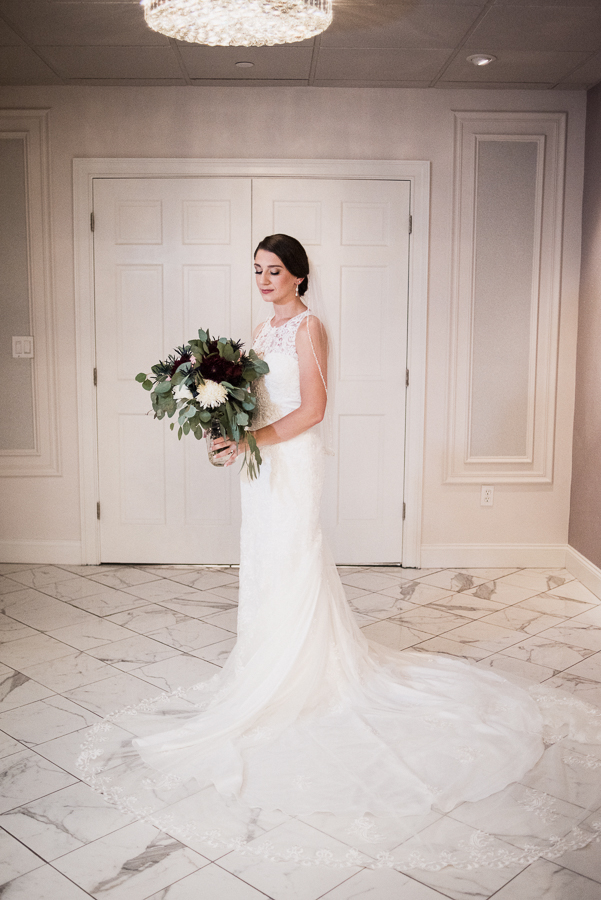 First Look and Portraits
There's a reason October is perhaps the most popular month for weddings in our area. The weather is wonderful, and the light is delicious because it's softer compared with summer sun. Jessica and Matt were so happy to see one another. They have such a strong connection, it really is as though they are "one". I've been know to get a little greedy because I love portraits so much, and when couples like Jessica and Matt make it so easy for me, it's hard to stop.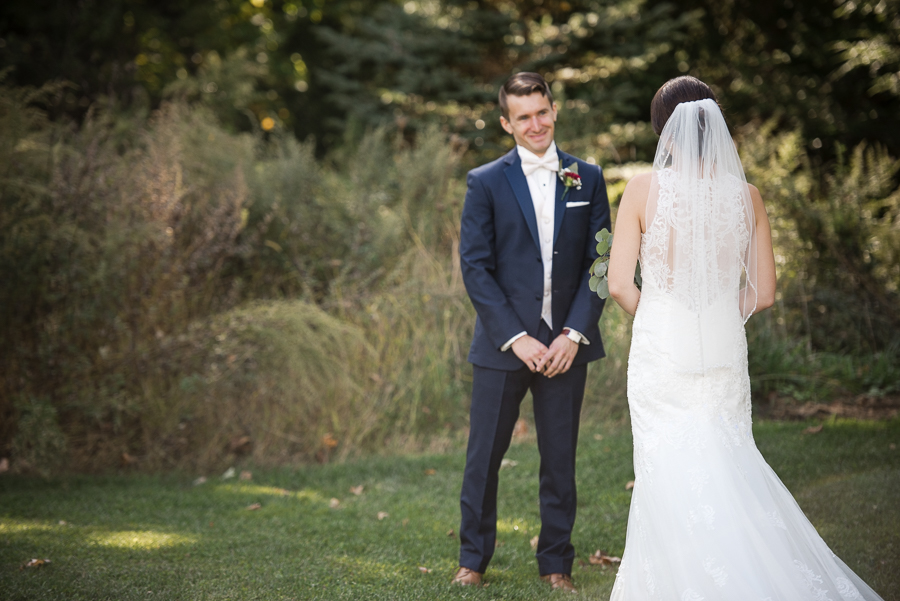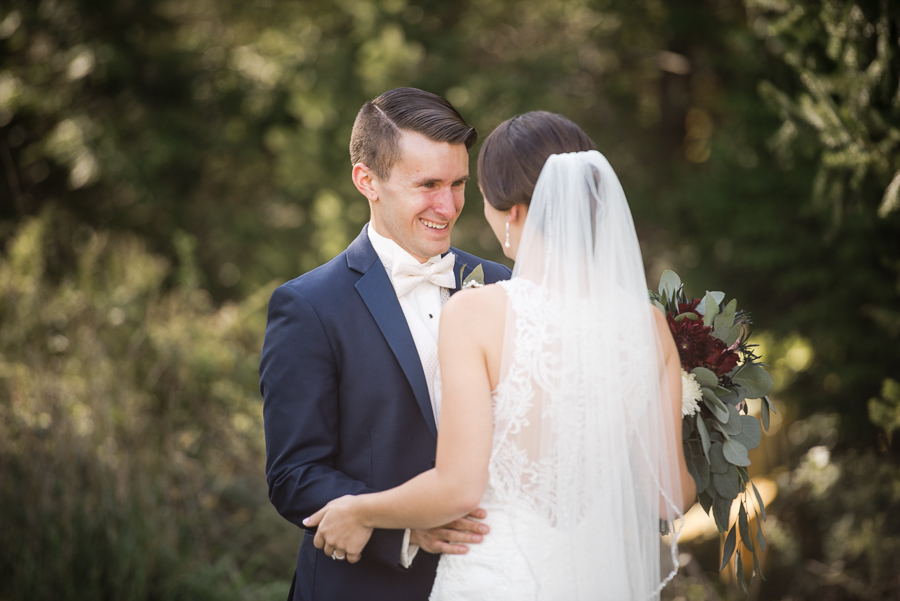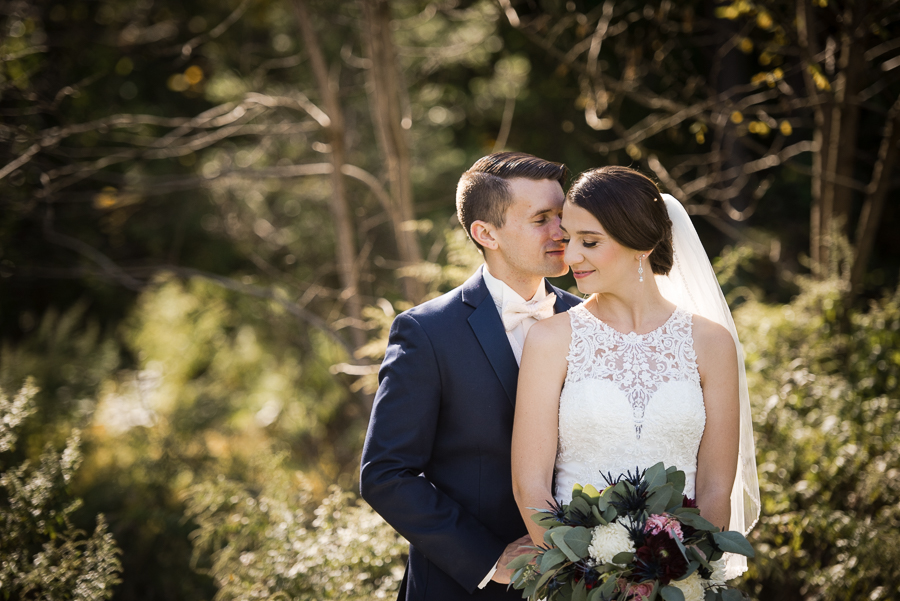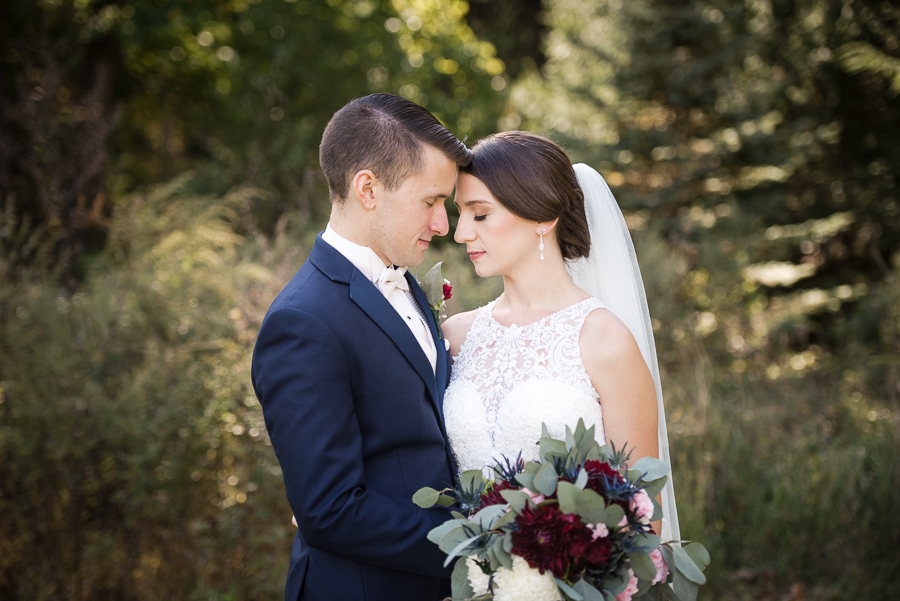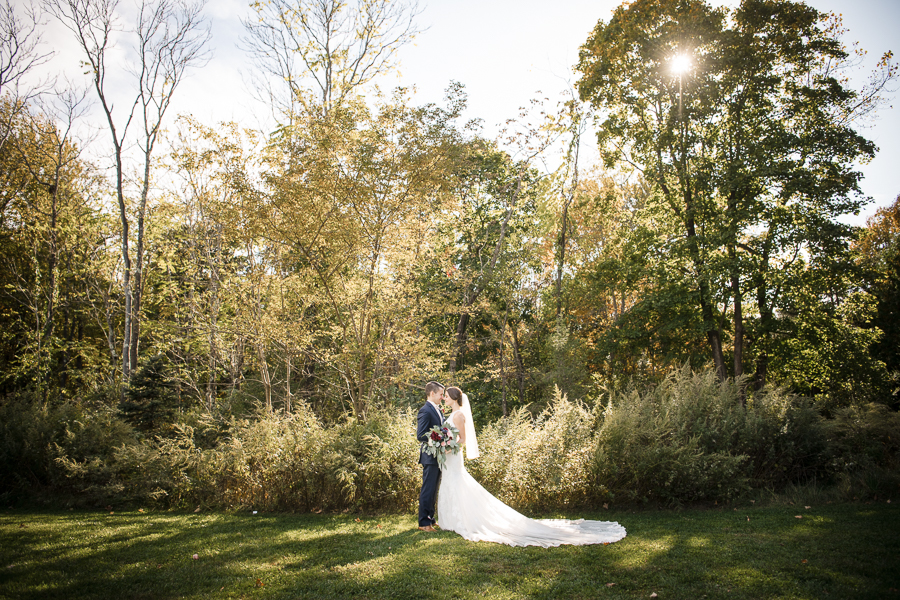 Villa Borghese Wedding Ceremony
The ceremony was flawless and beautiful. Reverend Rooney did something I've never witnessed before, and I wasn't the only one. Right after the opening, he invited all the guests to get up out of their chairs and mingle with one another. Introduce themselves, chat a bit, mix it up. At first, guests were hesitant but were clearly enjoying it as a few minutes passed. It really broke up the stiffness in the room, and set the tone for the rest of the ceremony. Jessica and Matt spoke their vows straight from their hearts. Following their sand ceremony, ring exchange, and first kiss as married people, they were ready to party.
Before cocktail hour was over, I had to pull them out for early evening photos in the pretty dusk light.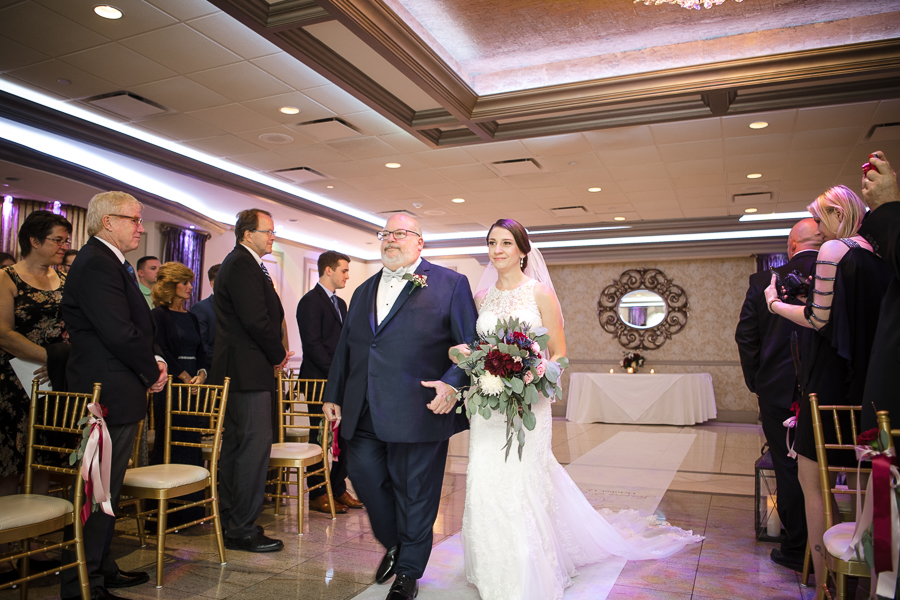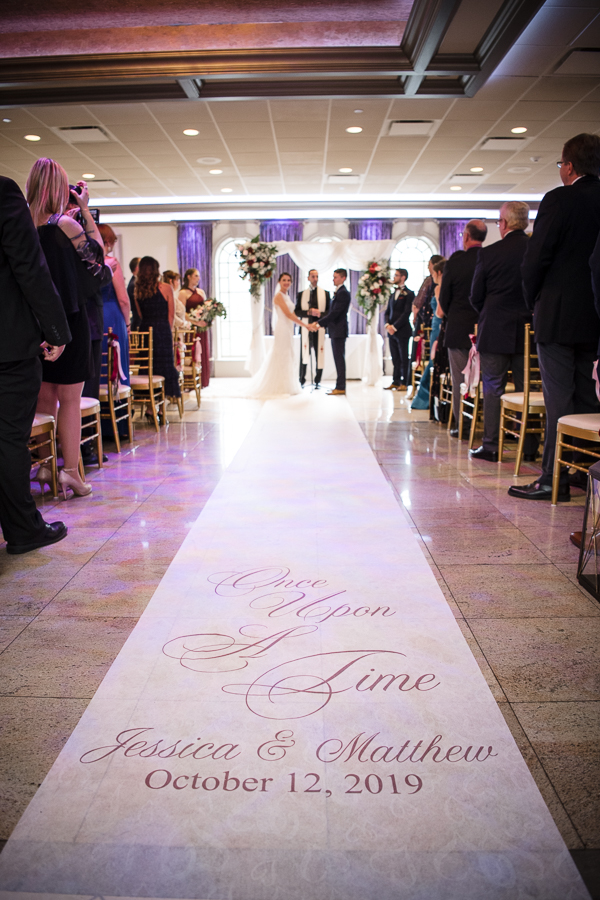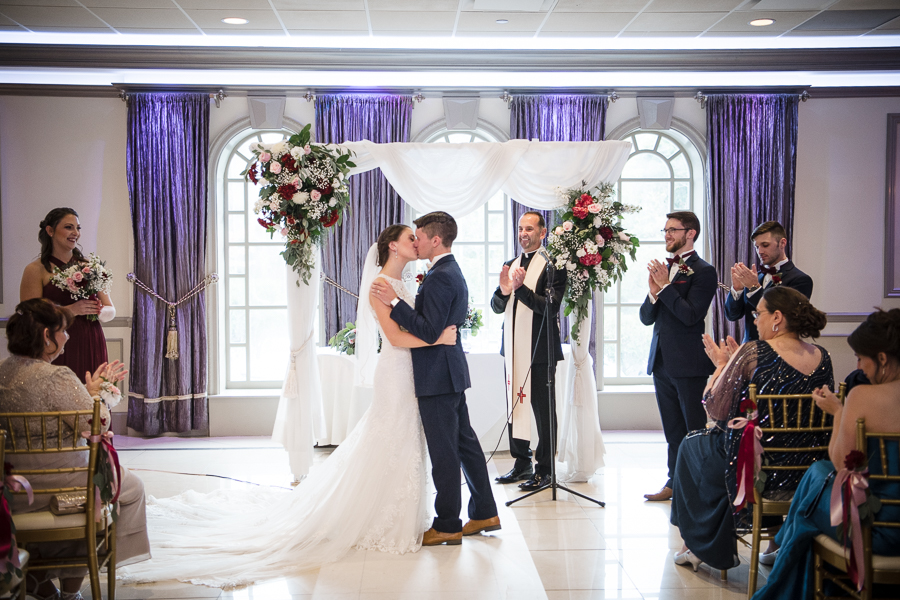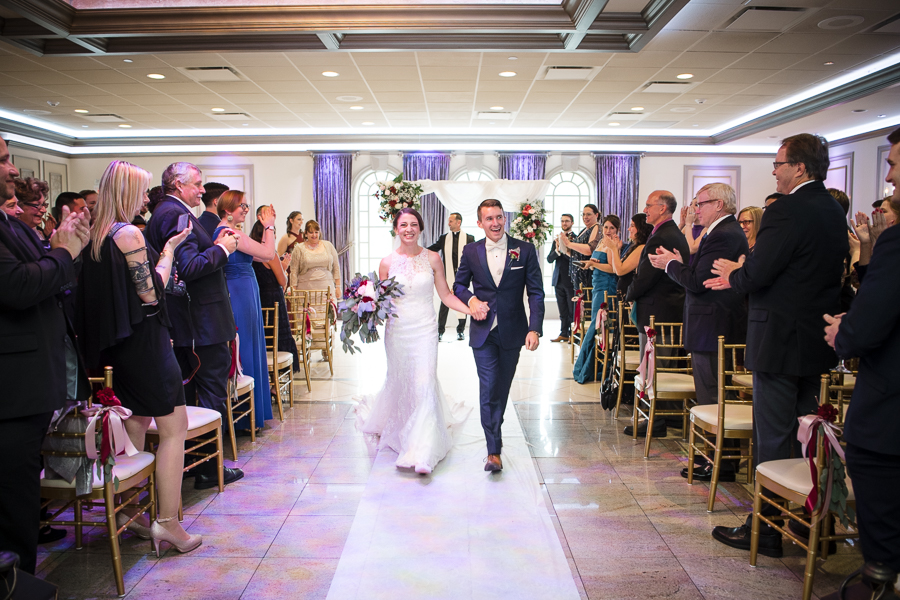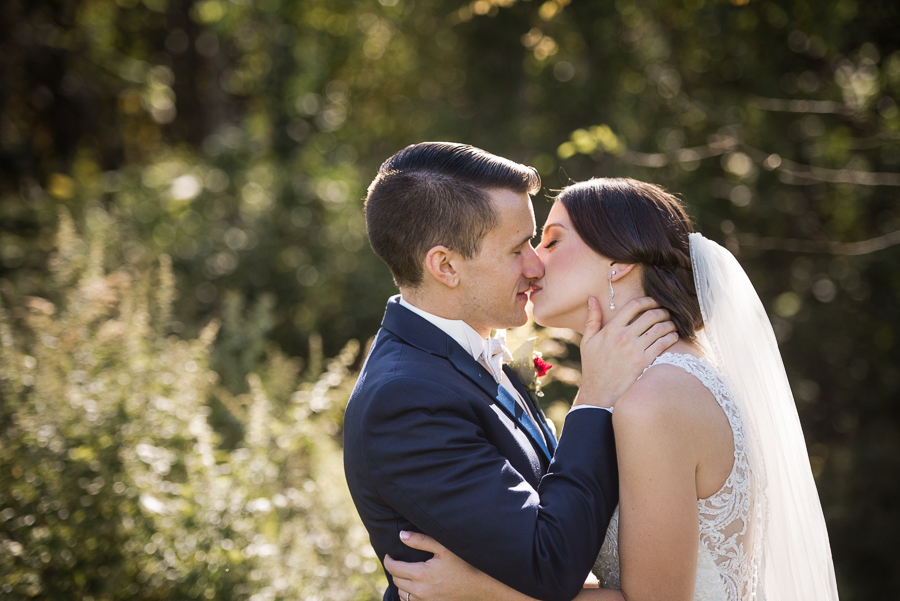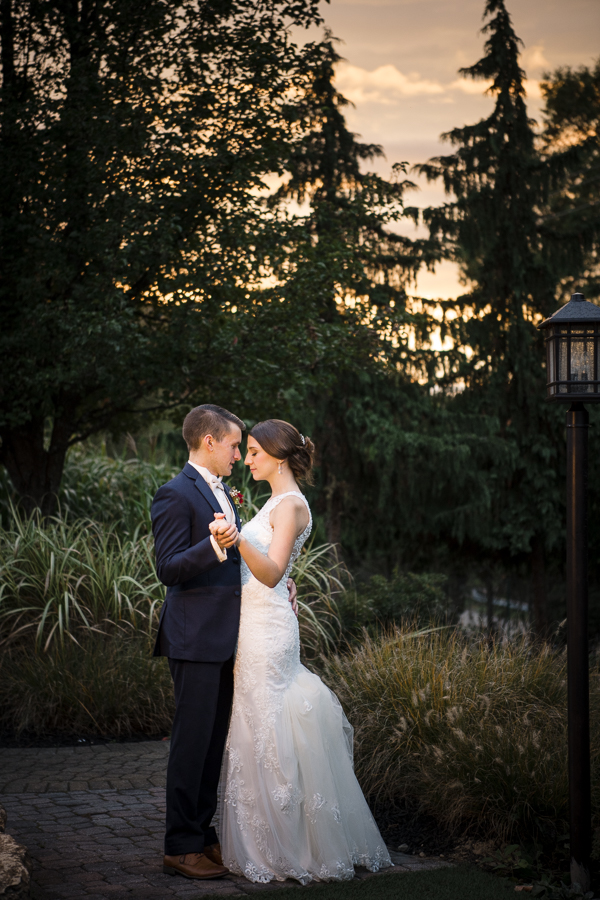 Villa Borghese Reception
Anyone who's been to a Villa Borghese wedding reception knows they are at the top of their game. The experienced staff is perfectly coordinated, making setting up and getting ready look like the easiest thing in the world to do. By the time Jessica and Matt were introduced into the room, their friends and family were very ready for the party. Among the other formalities, the DJs played a slideshow played during dinner. It was a array of photos from childhood up to that point, and everyone really enjoyed it. It really brought everyone together because everyone knew them across different times in their lives.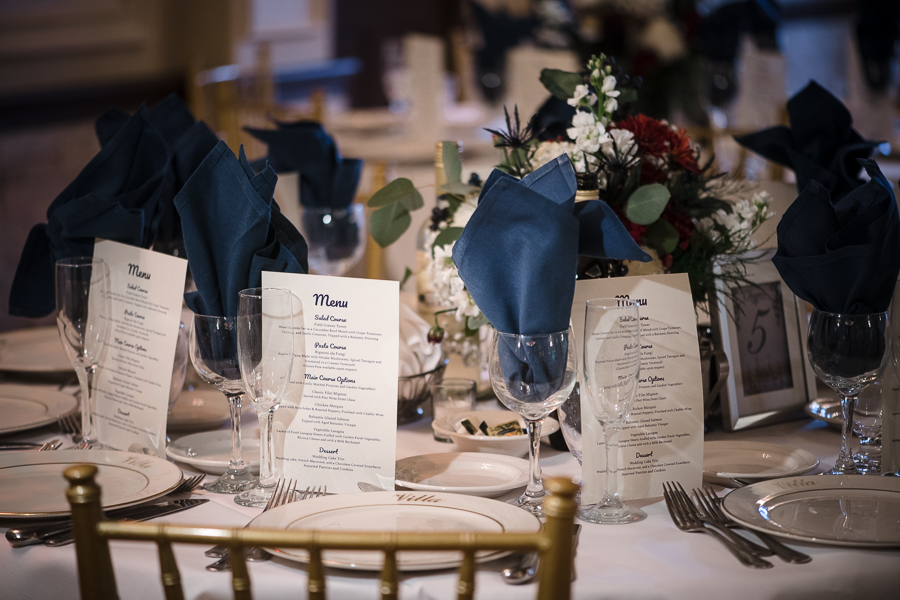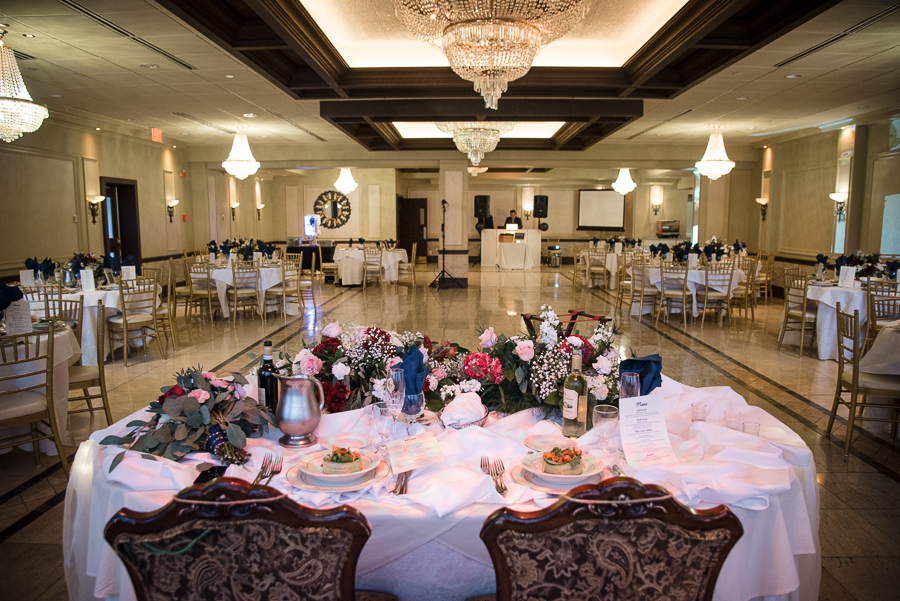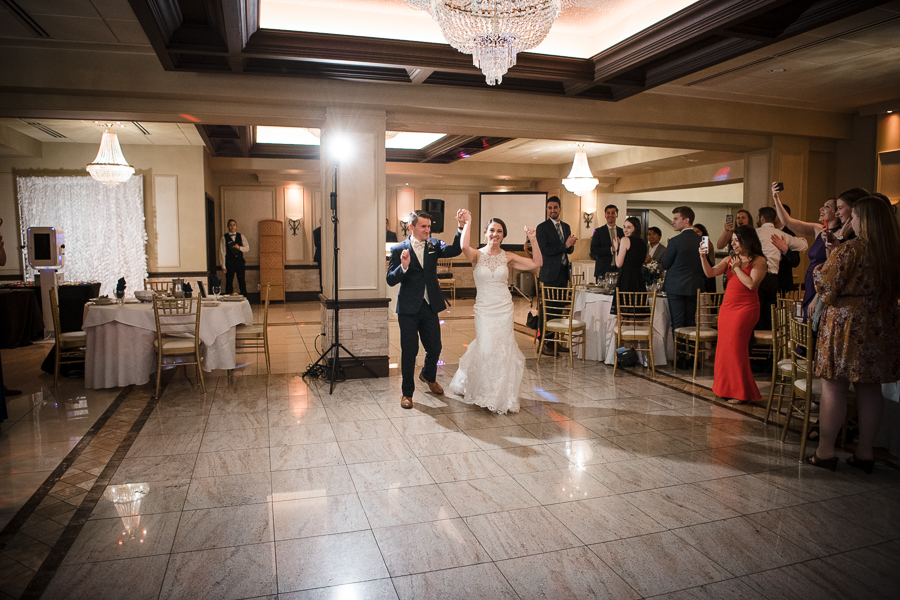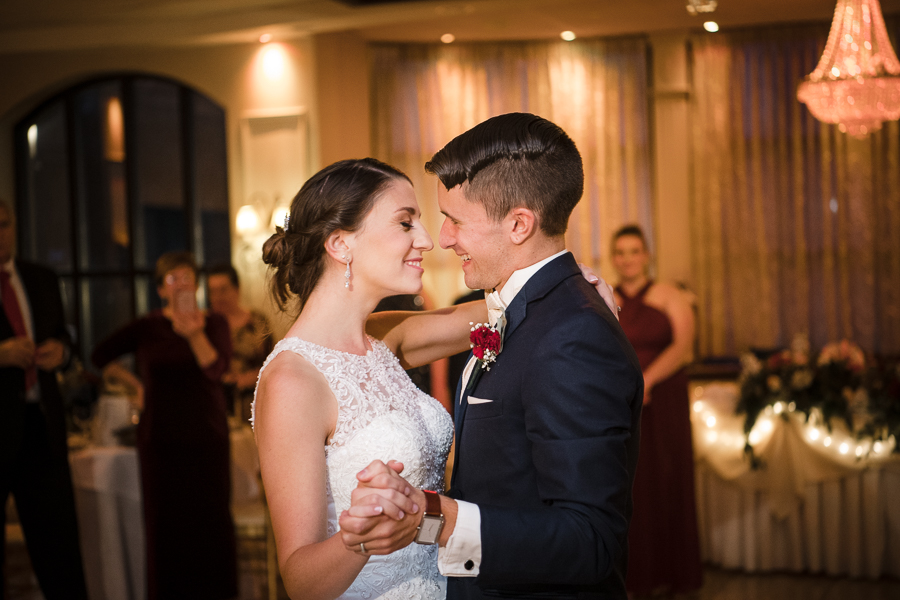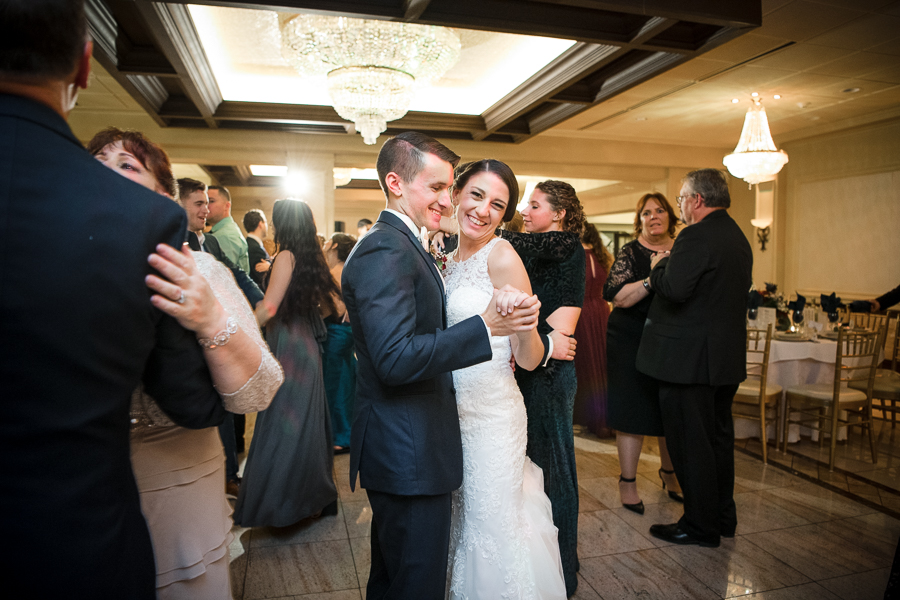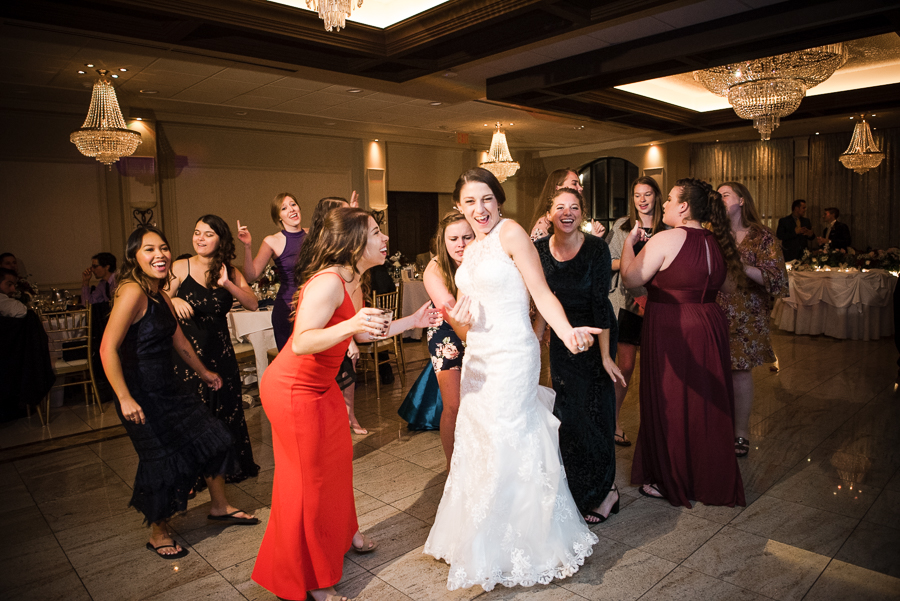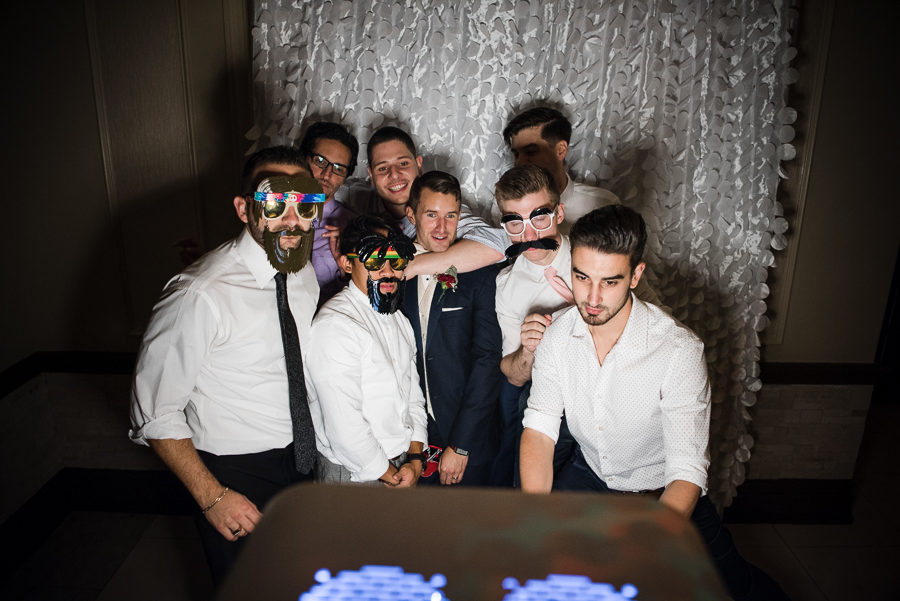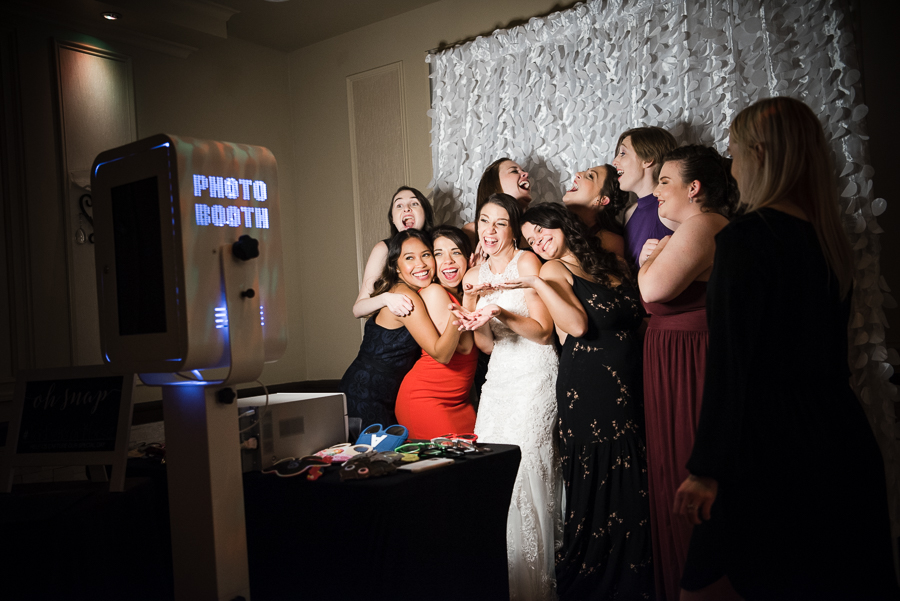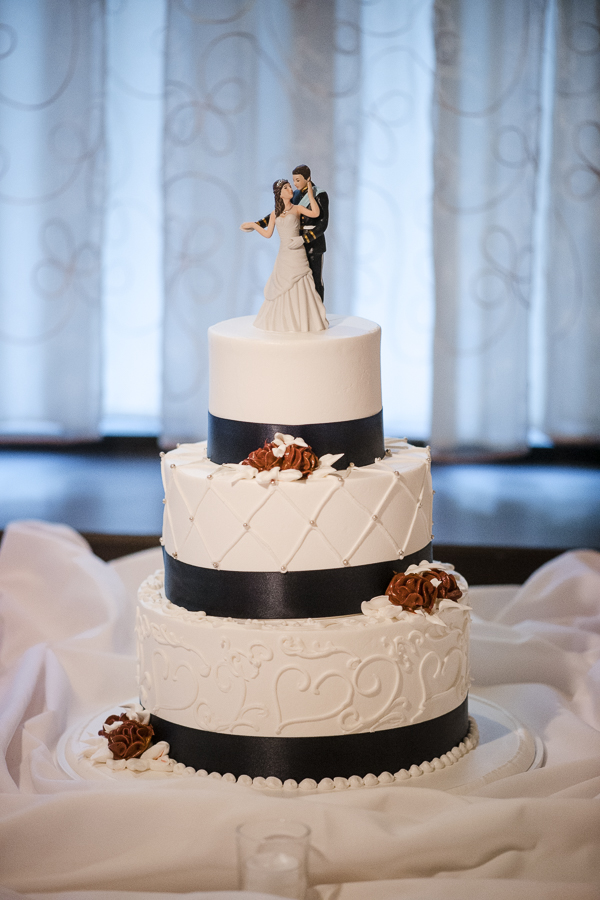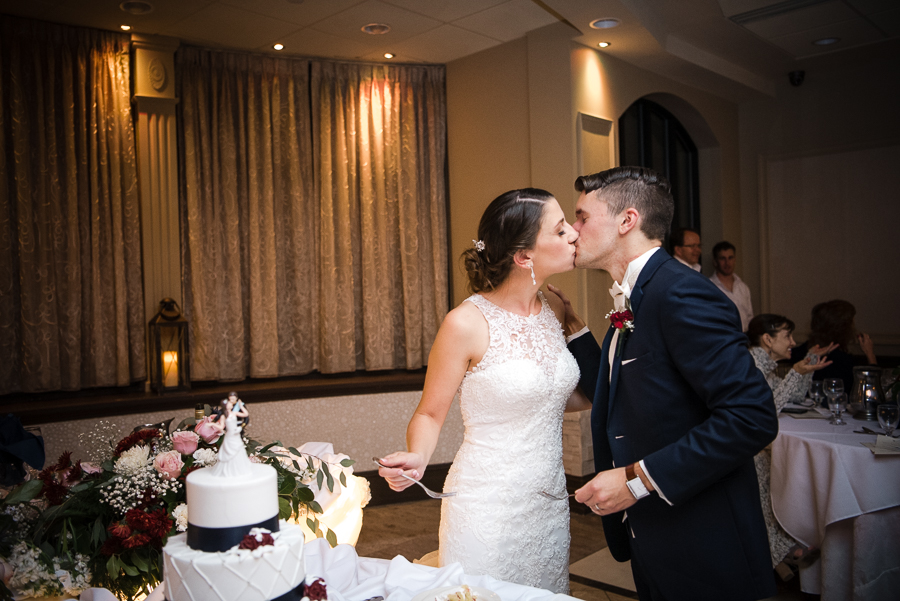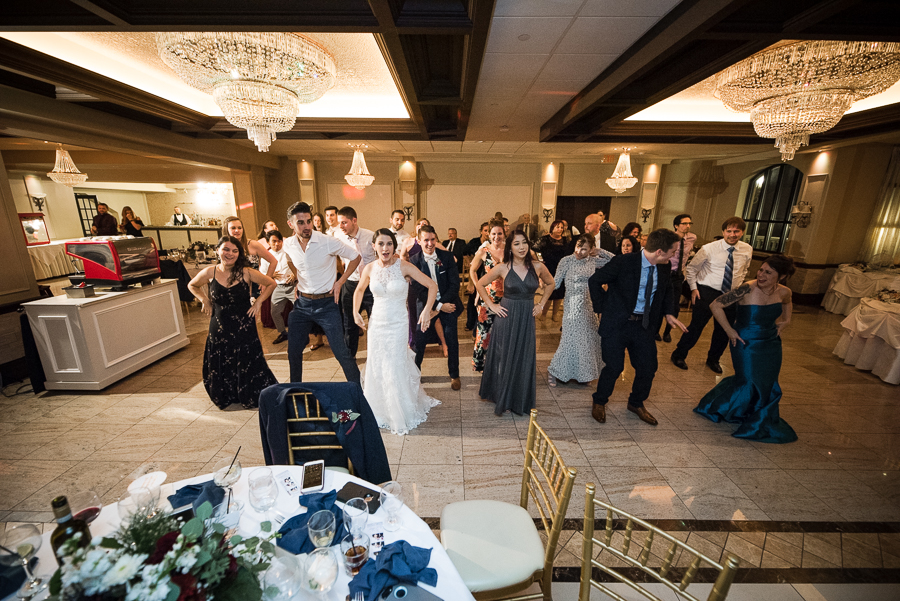 Looking through these photos, it was hard to pick out just a few for this post because there were so many to choose from. Jessica and Matt are such an amazing couple, who seem to truly cherish one another and what they have together. In good company with their friends and family that night, I, too, wish them all the best in this next chapter of their lives.
Be sure to follow us on Instagram for updates and the latest wedding photography and cinematic wedding video in New York & New Jersey.