I love this gorgeous Garrison, Garrison NY wedding featuring Tarren and Greg.
Tarren and Greg's Wedding at The Garrison was rustic and sophisticated. The foggy, chilly day set the stage and I could feel the joy and excitement that everyone had for the day ahead. Ellie of Ell Beauty Bar did an amazing job (as always) with styling, and once I saw Tarren's Wtoo by Watters dress and fur-trimmed cape (yes, cape!), I couldn't wait to see it on her. Greg and his guys were easy going, having fun, so much so that they seemed to make getting married a simple, everyday thing.
The Garrison is an amazing, versatile venue that looks beautiful no matter what the weather brings. Even in the freezing cold, Tarren and Greg really enjoyed their First Look. When they saw one another and came together, I could feel their incredible connection. It seemed as if it would snow any minute, yet they seemed to barely notice, and we had a great time shooting their portraits.
The indoor ceremony space at The Garrison is clean and bright, with the walls of windows. Along with Reverend Louis, Tarren and Greg laughed and smiled all throughout their ceremony, taking a moment to honor their Moms presenting them each with a red rose.
The rustic decor of the reception space down to the finest details were wonderful. The reception was also where we could see exactly how much fun Tarren and Greg's friends and family could be. Energy was high, food and drink flowed, and the dance floor overflowed the whole time. Bridget, the Special Event Manager, and the staff did a flawless job from beginning to end.
Thank you to Tarren and Greg, I wish for all the best!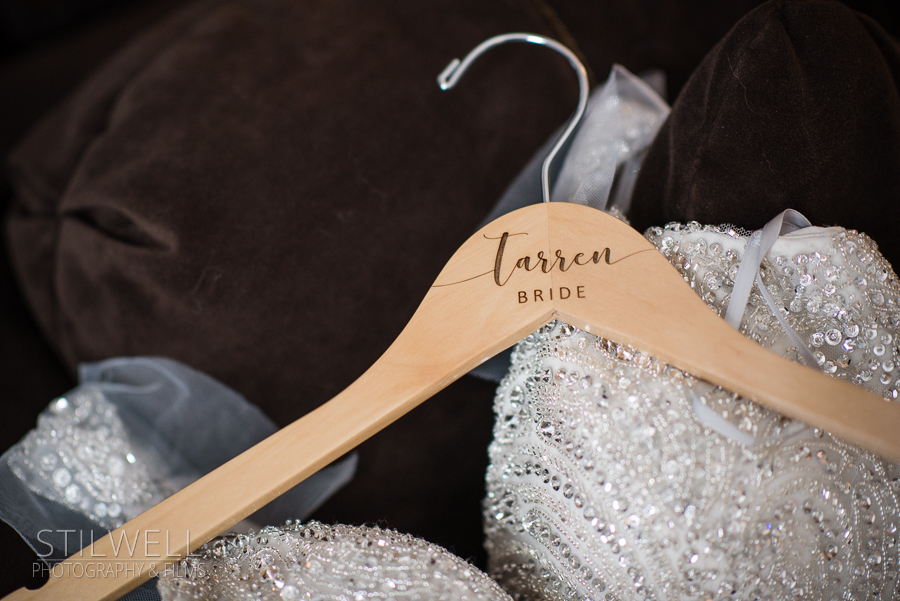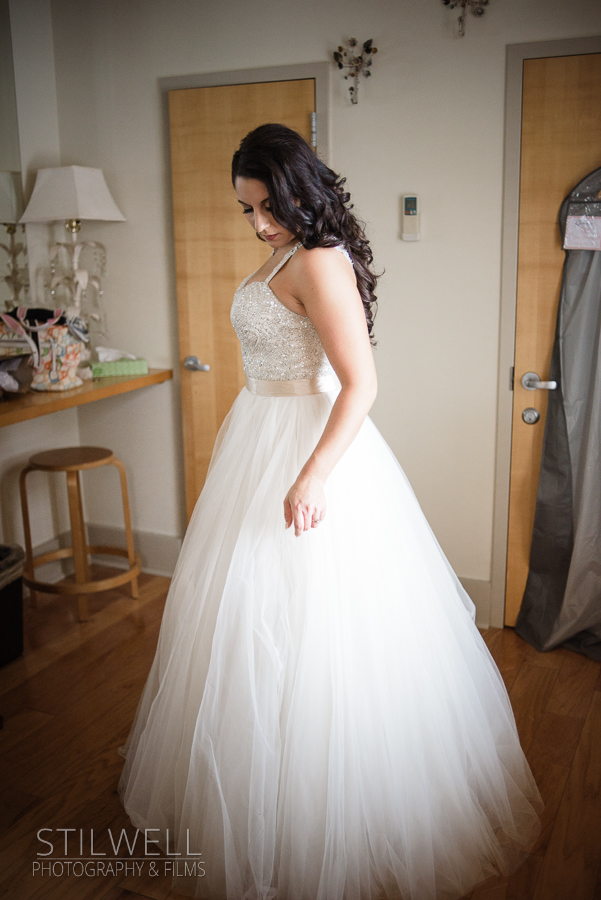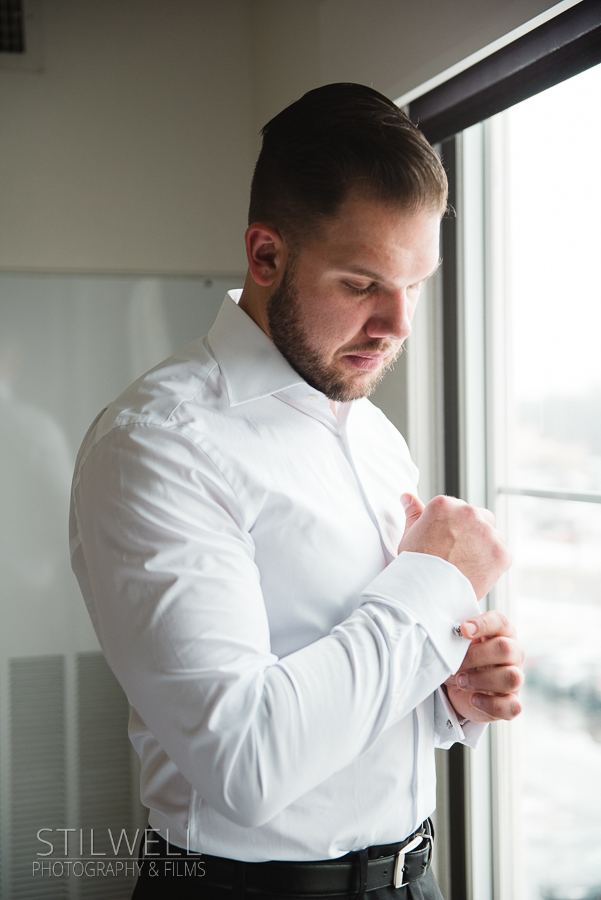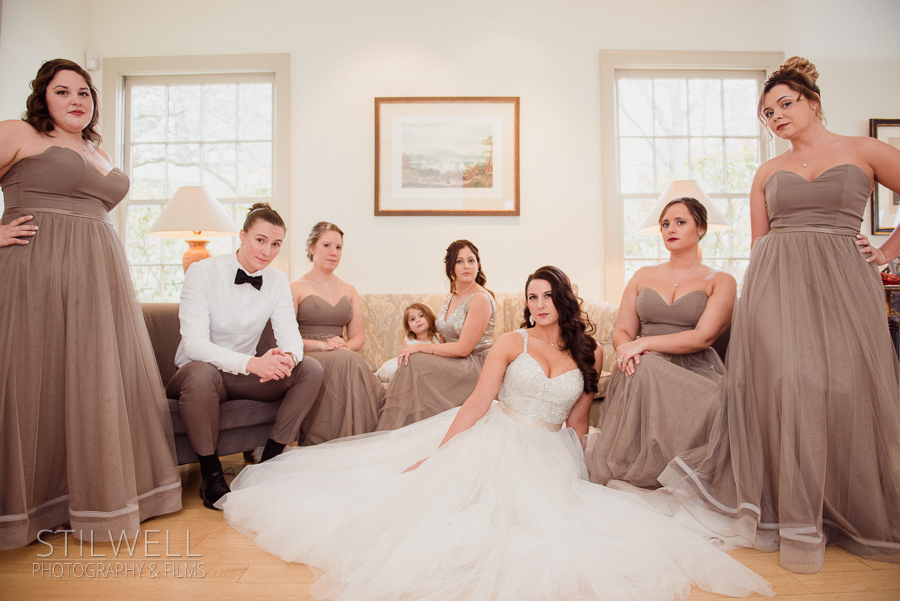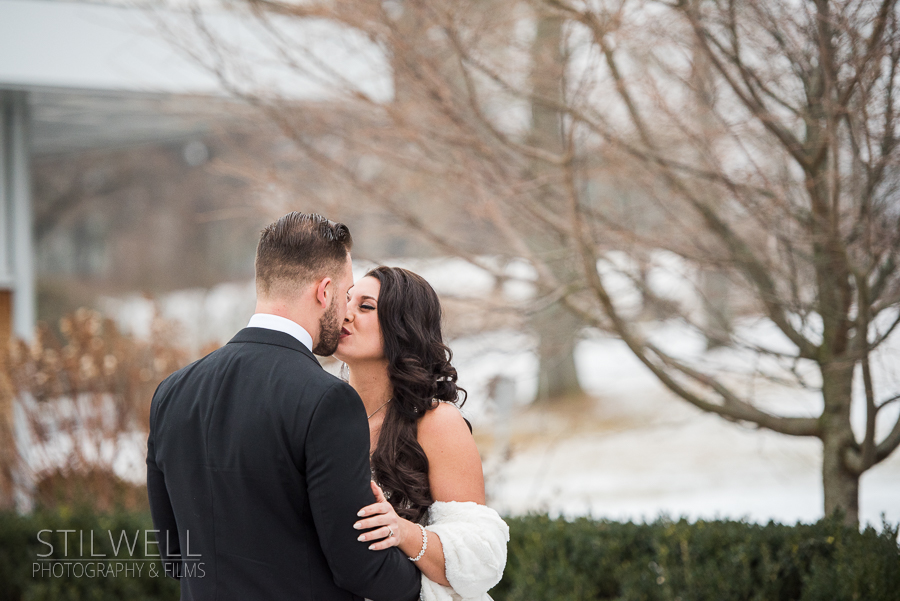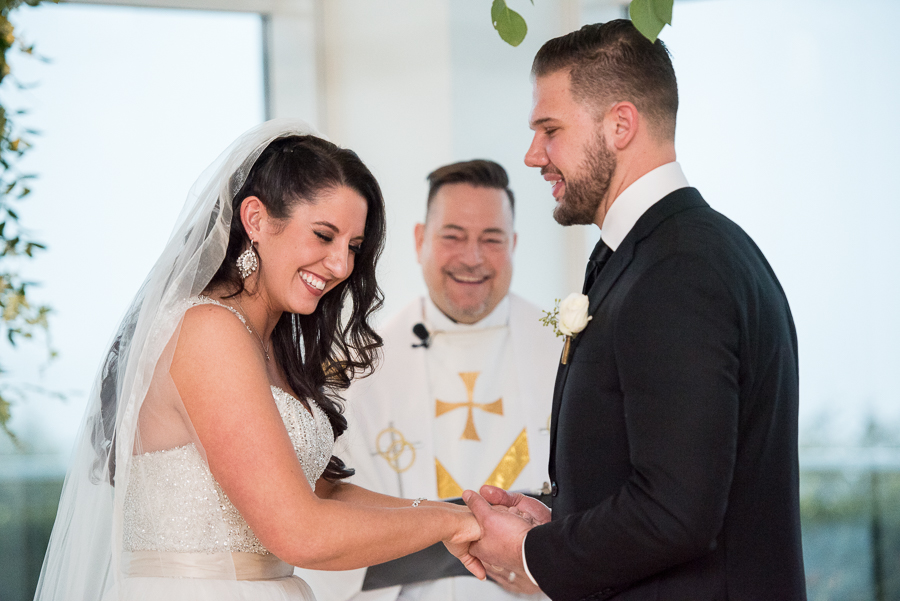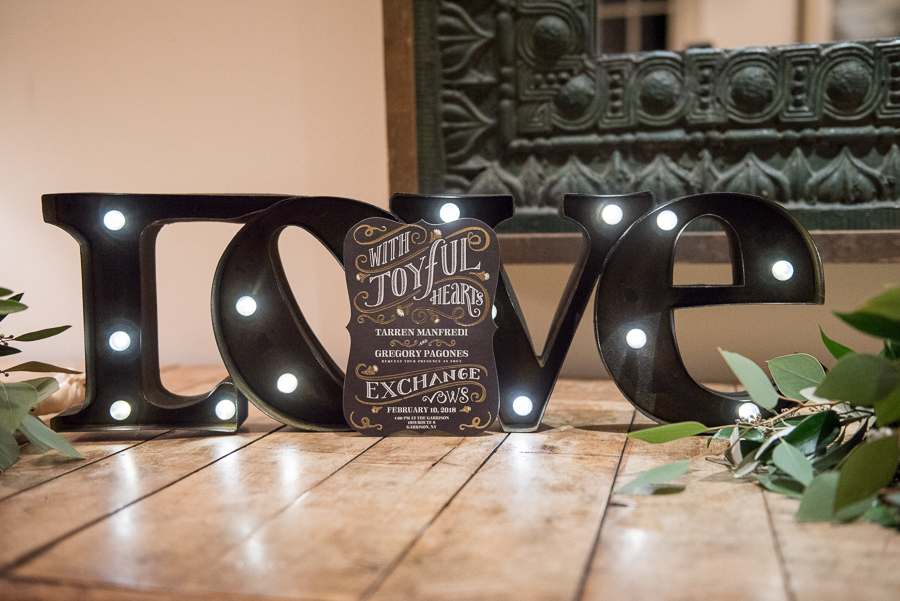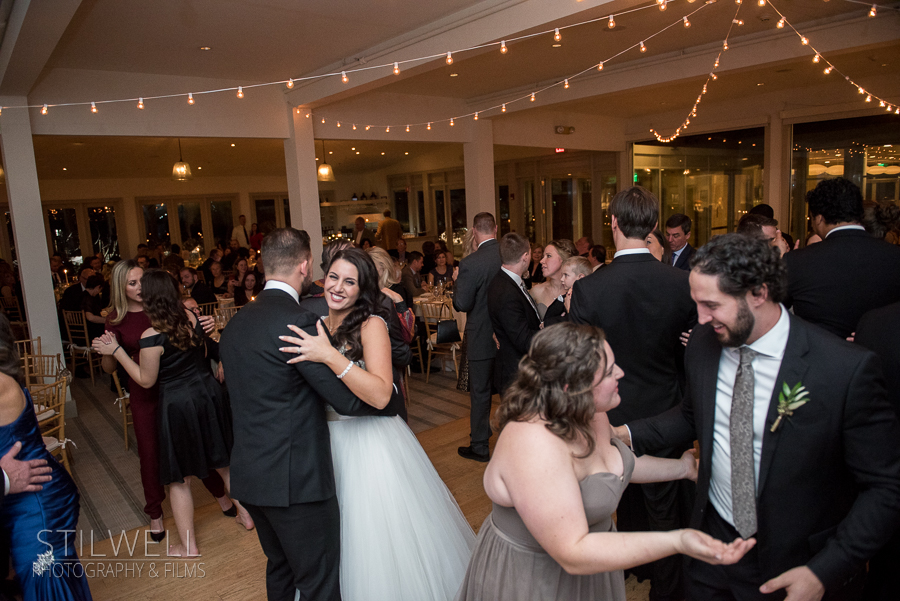 The Garrison Wedding Details
Wedding Venue: The Garrison, 2015 U.S. 9, Garrison, NY 10524
Venue Coordinator: Bridget Bell
Photography: Alisa Stilwell, Rebeca Serritella
Video: Michael Polito, Outsider Films
Hair & Makeup: Ellie DeSantis, Ell Beauty Bar
Dress: Wtoo by Watters
Bridal Shop: Chamonix Bride
Veil: Erica Koesler Wedding Accessories
Floral Design: Nelmary Lipinski, Earthy Elegance Florals
Wedding Officiant: Reverend Louis, Hudson Valley Officiants
Ceremony & First Dance Music: Ryan Clark, Ryan Clark Music
Reception Entertainment: Dominick DiFilippo, Empire Sound
Also, be sure to follow us on Facebook and Instagram for updates and the latest photography and video in Hudson Valley.
For more info on Stilwell Photography and Films, please contact us via our Contact Page. We'd love to set up an appointment for you to come by and see our albums, meet the team, and find out more about our other services, including wedding photography and portraits.