Stilwell Photography & Films has moved to our new studio at 15 James P. Kelly Way in Middletown, NY. On March 1, 2019, we moved our studio from our Ward Street location in Montgomery to our new one in Middletown. You can find our location and contact information here.*
Though we started our business years before that, it was three years ago that we finally opened the Montgomery location to have a comfortable space to meet with our clients and have our own area to shoot portraits and headshots. Montgomery is a unique, close-knit community filled with charm and tradition that comes naturally. We will surely miss the many friends we made there.
It had been a good starting point, but we finally outgrew our space, by a lot. Alisa searched high and low for the better part of a year all around the Hudson Valley for just the right space- one that was larger yet inviting and comfortable. A studio needs to be so many things for future, present, and past clients. Because we specialize in both studio fine art portraits as well as wedding photography and cinematic films, it was important to find a central location for everyone to get to and one with a meeting area and enough proper shooting space.
We hit the jackpot at The Shoppes at Sterling Parc, which is the retail space in tandem to the Sterling Parc luxury apartments. We have a variety of neighbors, which includes a florist, a salon, a pharmacy, and dog grooming. State Farm and Edward Jones round out the group. It's about a minute's drive via Dolson Avenue from Rt. 84, with plenty of parking.
Though we have more decorating to do for our new "home", we've gotten an excellent head start.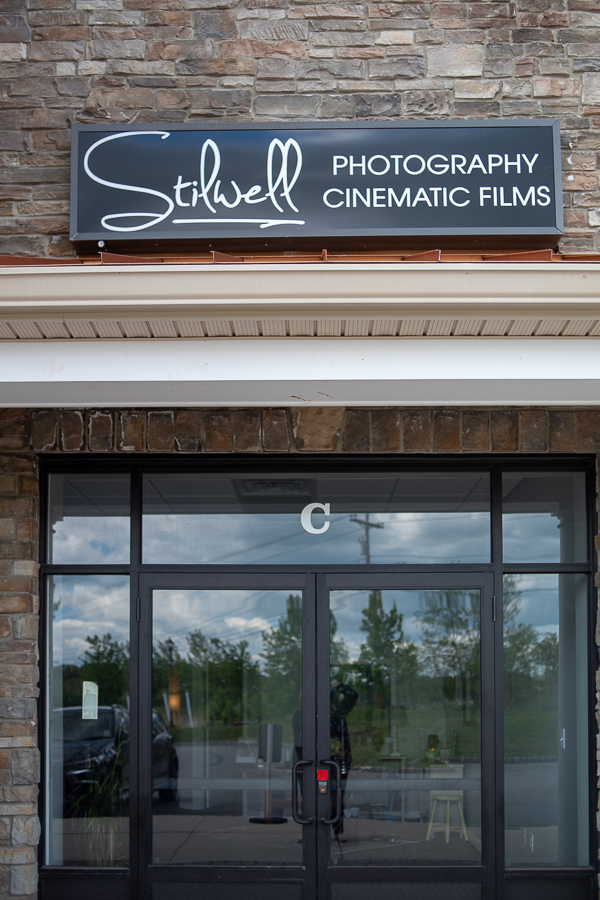 Our Stilwell Photography & Cinematic Films sign is slightly different than our original, but it stands out with white on black. Soon we will be adding decals with information about our photography and films to our large windows and doors.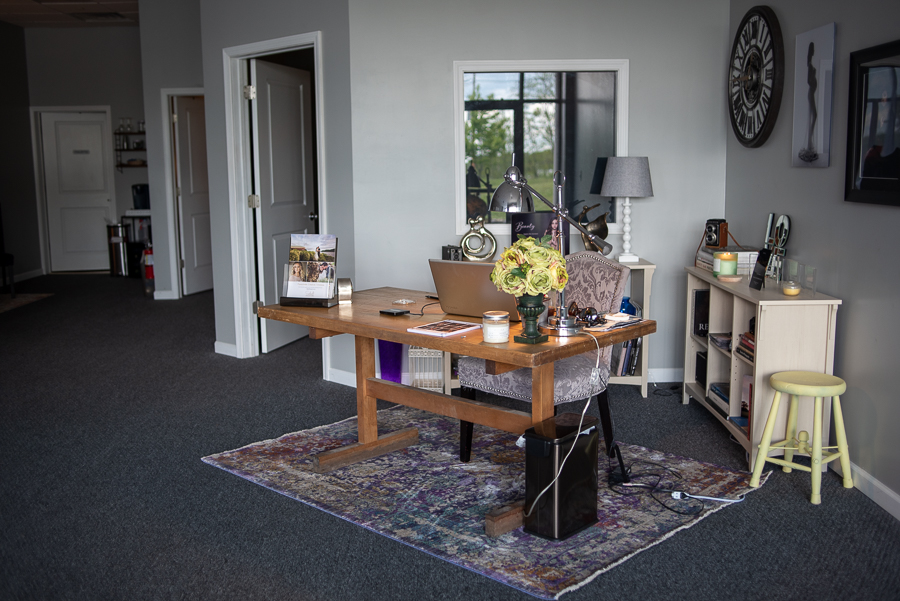 A working space is great with a large, solid table which will soon be painted purple. (Alisa loves purple things.)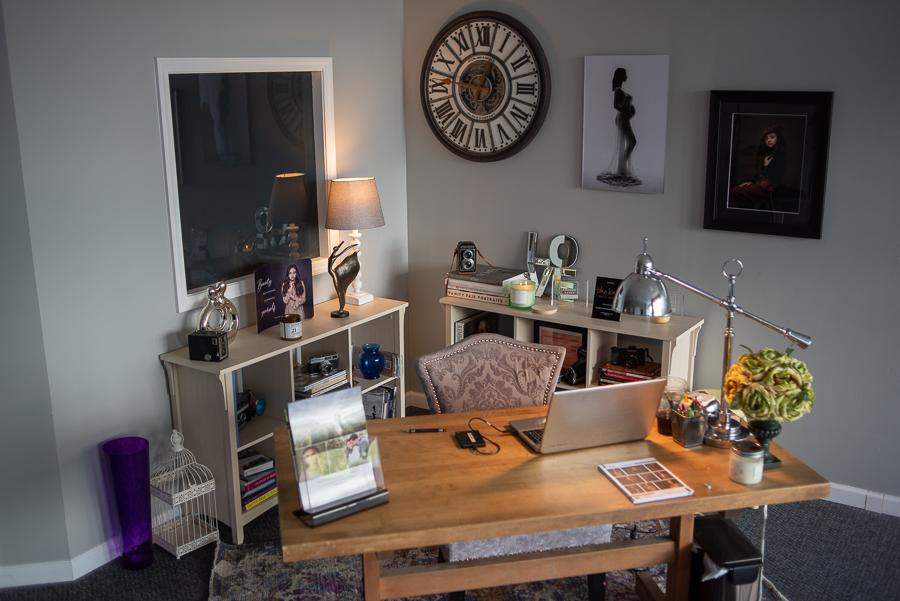 Our large clock was our first gift, one from a very thoughtful friend. It's perfect for the space.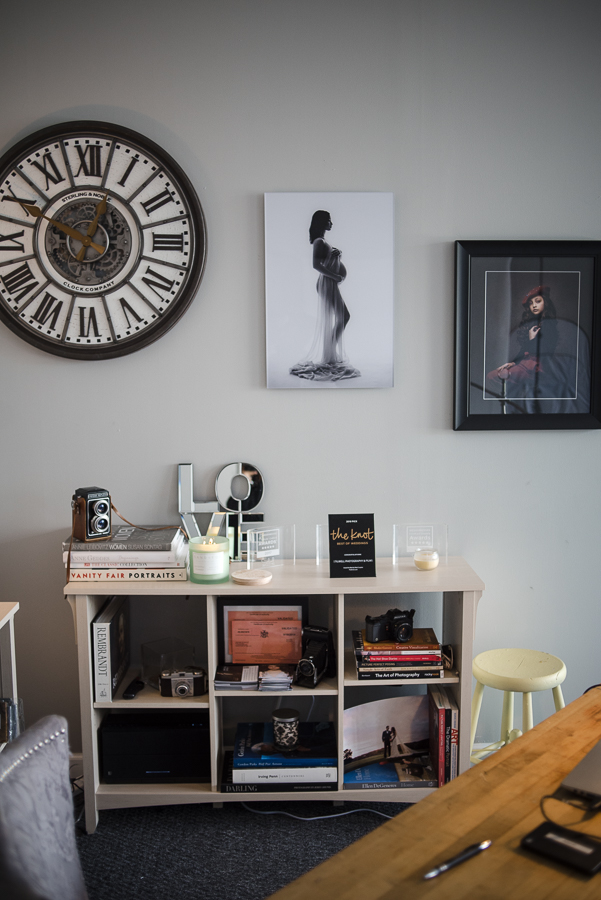 We are lucky to have tons of wall space to display prints, canvases, acrylics, and metals for clients to know their options when choosing their products. It'll take some time to fill up these walls, but we're happy to do so. Bookshelves make it easy to display our awards along with our favorite books from masters like Irving Penn and Annie Leibovitz.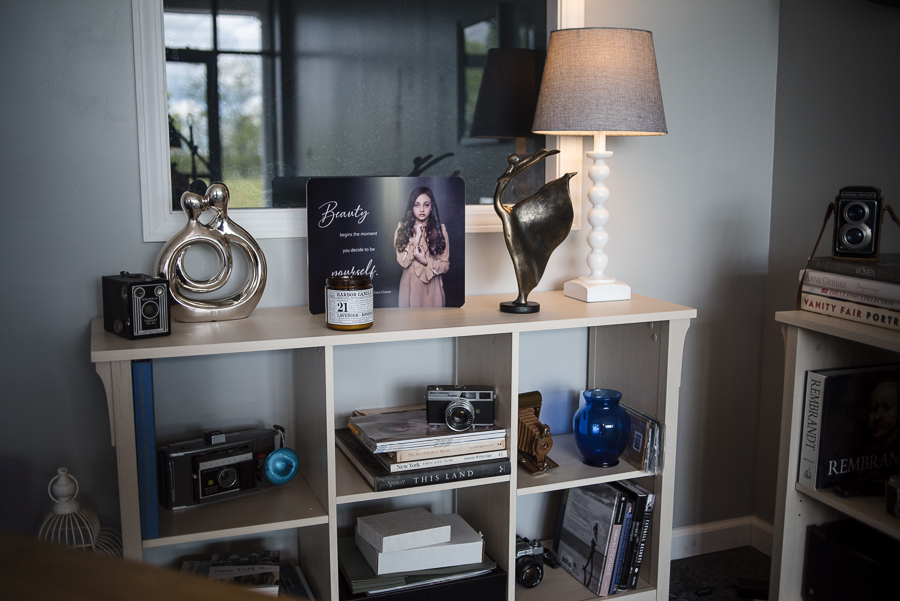 Like many photographers who love the art, a vintage camera collection display is a treasure. Alisa is enamored with the thought of the thousands of images those cameras captured. And imagining how many of those photographs are still out there in the world being cherished by loved ones is easy to do.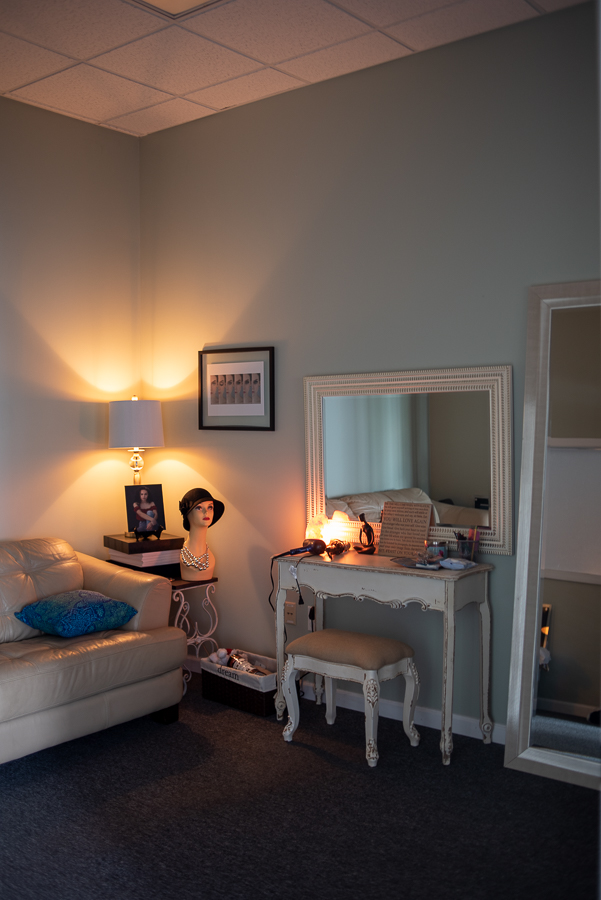 A separate dressing room with a full clothing rack, large mirror, and makeup table still has plenty of space for privacy during hair & makeup and outfit changes. We have a bin of soft slippers in multiples sizes complimentary for portrait clients to relax and feel comfortable. Our lighting for around the mirror will be installed soon.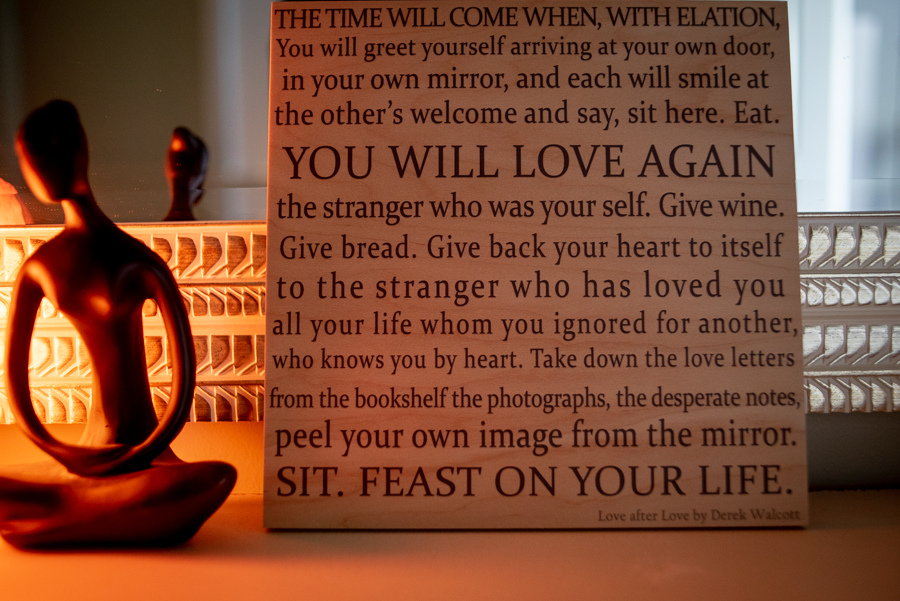 As a devoted Sue Bryce mentee, Alisa originally had this made for the small wall at the Montgomery location. It has a much better way of being seen here, in the dressing room. On order is a large decal for the front wall of the main studio area of this beautiful poem. It expresses the very essence of why portraits are so important for yourself. Self love.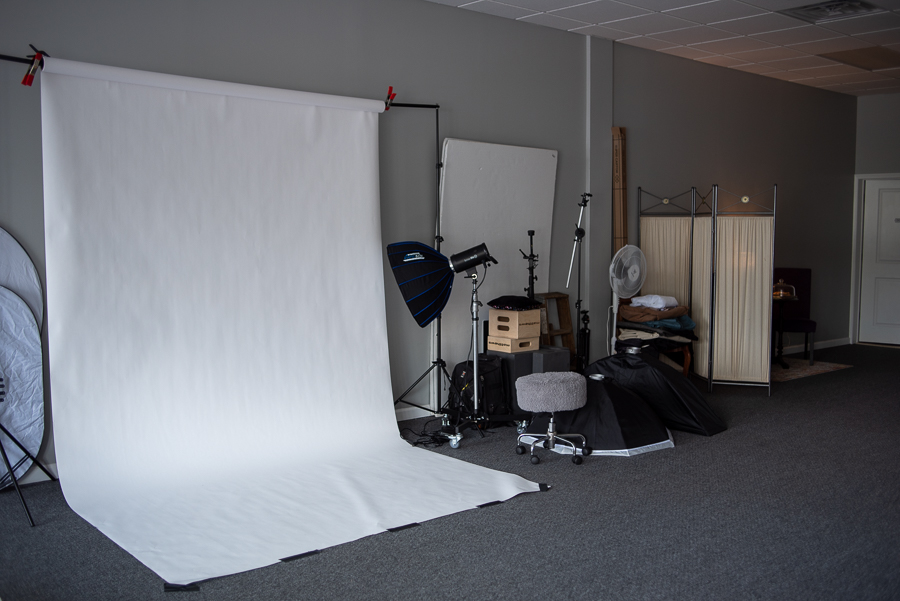 In our former space we had one small window for natural light shots in a tiny room with many limitations. Now, there is more light than we know what to do with! The very tall ceilings are celebrated every time the backdrop or light stand needs to be raised.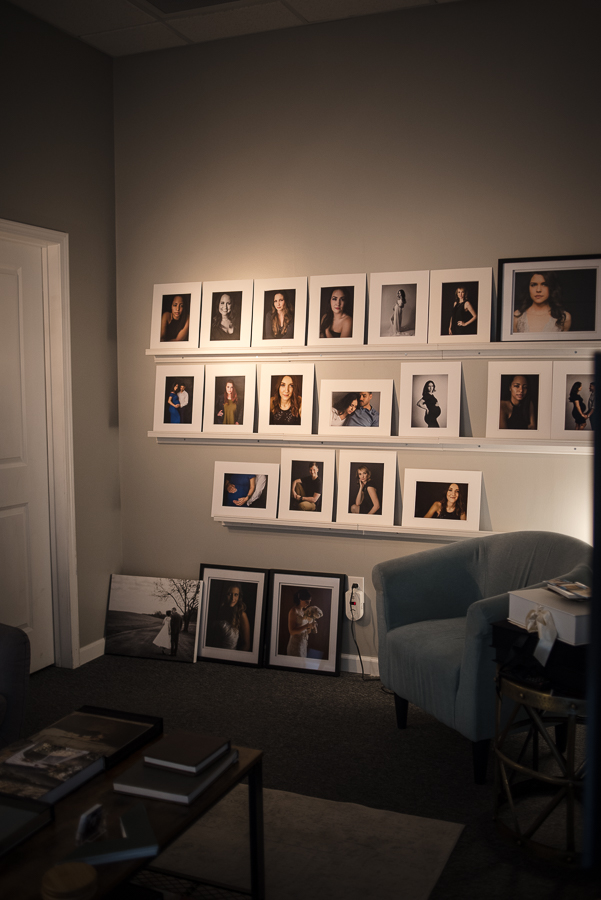 After their session, a client returns for her reveal to fall in love with her pictures. From there, she can buy what she loves in a folio box, framed prints, or canvases. For maternity and children's fine art, we also offer albums. Our reveal wall makes it easy to see all the finalized images from the session. It's a wonderful feeling holding a quality photograph in your hands of yourself or of your children.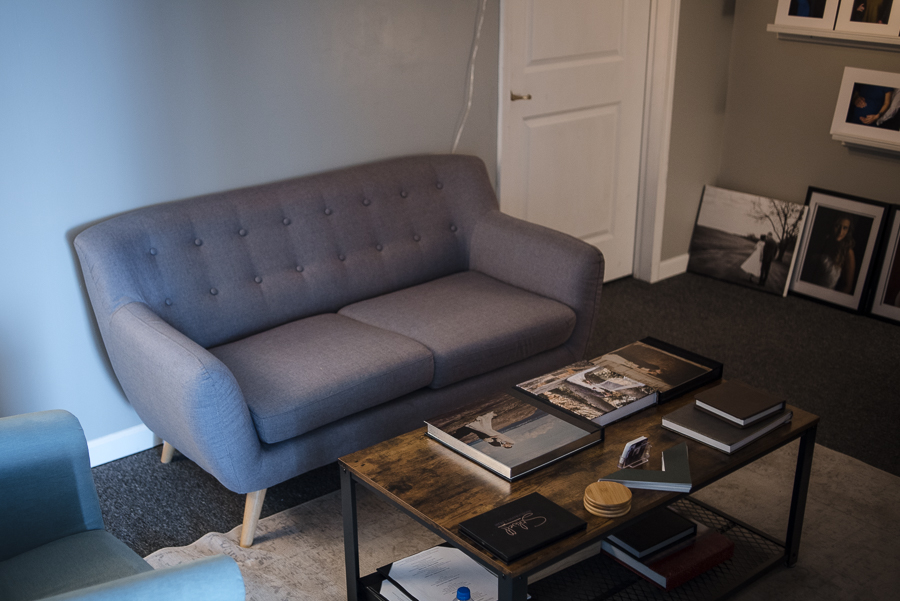 Clients talk with us about what they want in a comfortable settee. They can watch their premier of their wedding films or take their time looking through albums and product options, all while enjoying a cup of coffee or a sparkling water.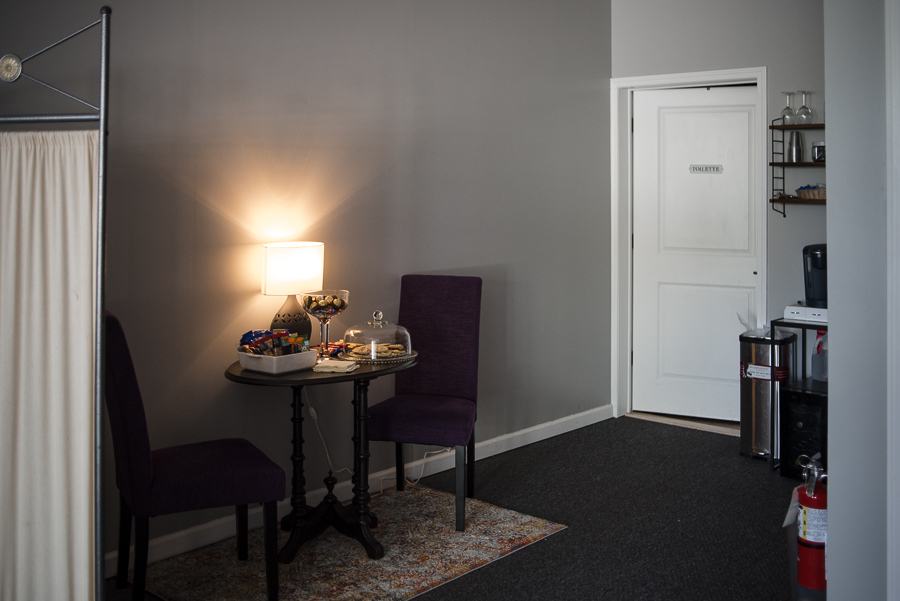 No studio is complete without a full snack area, complete with KIND bars, granola packs, pistachios, almonds, fine chocolates, and homemade cookies. Homemade chocolate covered strawberries or pretzels have also made their way into the selections. Nibbles for meetings and sessions are meant to be as yummy as possible.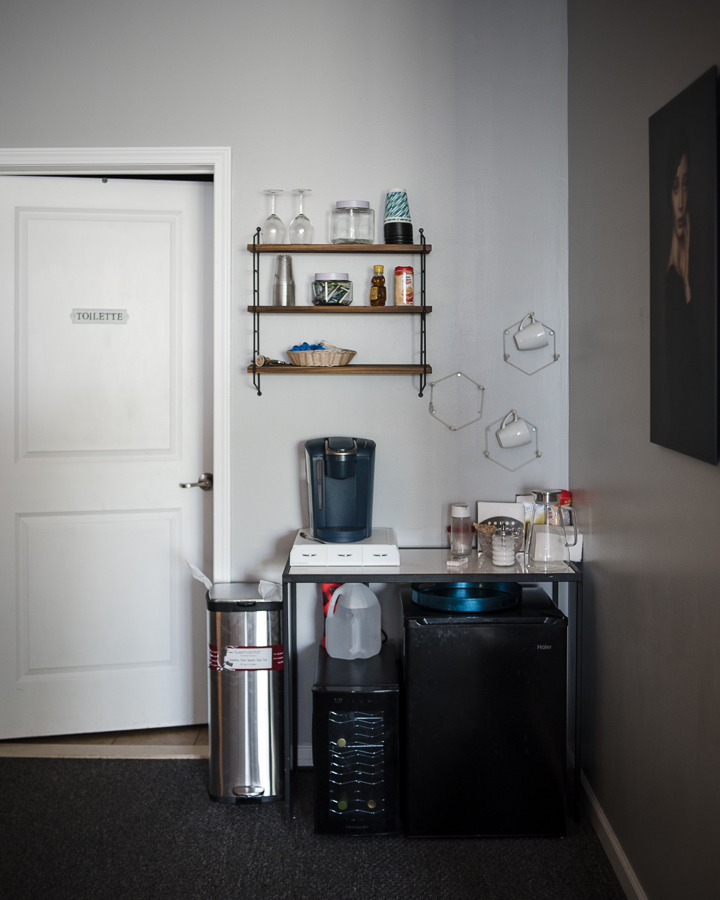 Clients can help themselves to the coffee and teas, and other beverages. We have a bit more decor upgrades needed here, but the basics are good for now.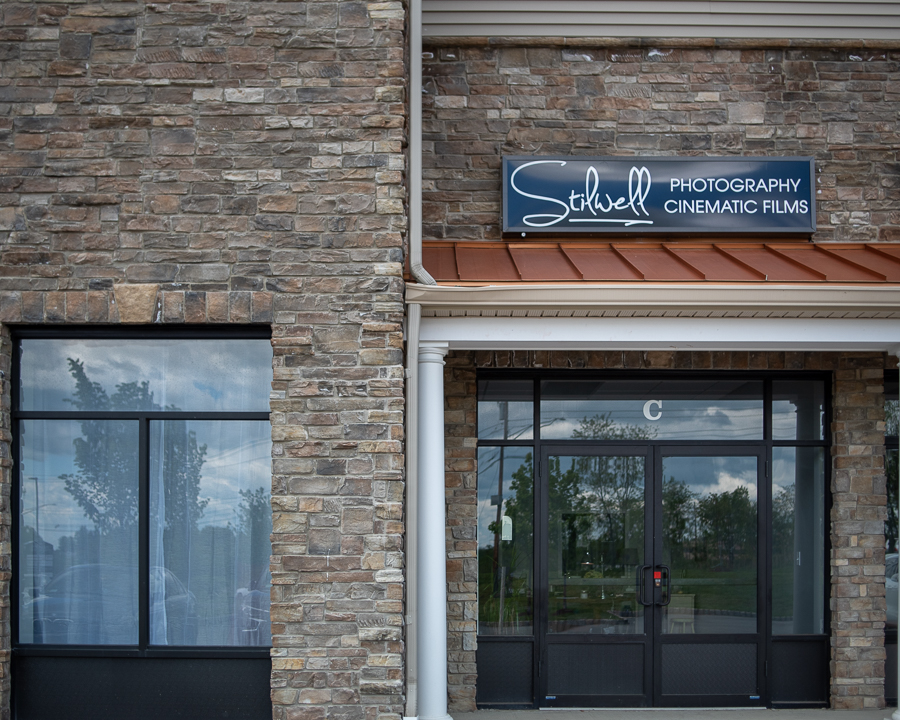 Come in to see us! We'd love to have you talk with us about what we do and why we love it. It is always an honor for us to be a part of our clients' lives turning treasured and everyday moments into pieces that can be treasured for many years to come.
Be sure to follow us on Instagram for updates and the latest portrait photography in New York, New Jersey, and Connecticut.