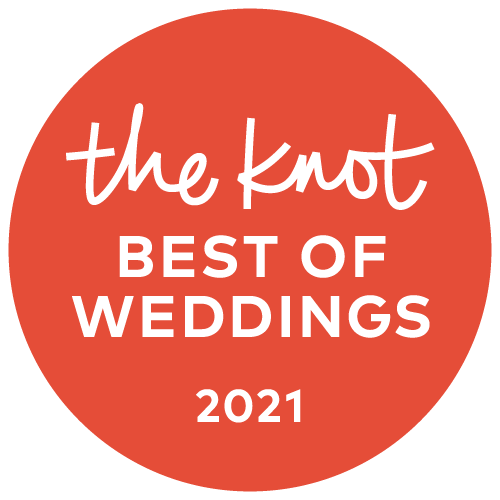 Best of Weddings from The Knot
We are so honored to be awarded (again!) the Best of Weddings from The Knot. It is truly an honor for us every single time when we get to be a part of all of our clients' special wedding days. We can remember all of the wonderful conversations, the planning, and the details. Reflecting on what we do and why, we remember all the times we leave the end of a long wedding full of the emotions that we documented all day.
It's hard to know who the right vendor is when planning a wedding. It's impossible to know what to expect on the actual wedding day. Choosing the right professionals for a wedding is so important, and we all work very hard. Congrats from us also to all the fellow vendors we worked with this year.
Thinking back on the 2021 weddings, there were so many bumps and bruises, unlike any year we've ever seen (and hopefully, the last!). Given all the extreme uncertainty and challenges for all of us, couples and vendors alike, we should all be given an award for surviving the year. We received many wonderful reviews, which makes us so grateful for the feedback. Thank you to all our clients, from the bottom of our hearts.
For the year ahead, we'll keep moving in a positive direction for all our upcoming weddings. And we'll look forward to (hopefully) winning the Best of Weddings from The Knot next year!